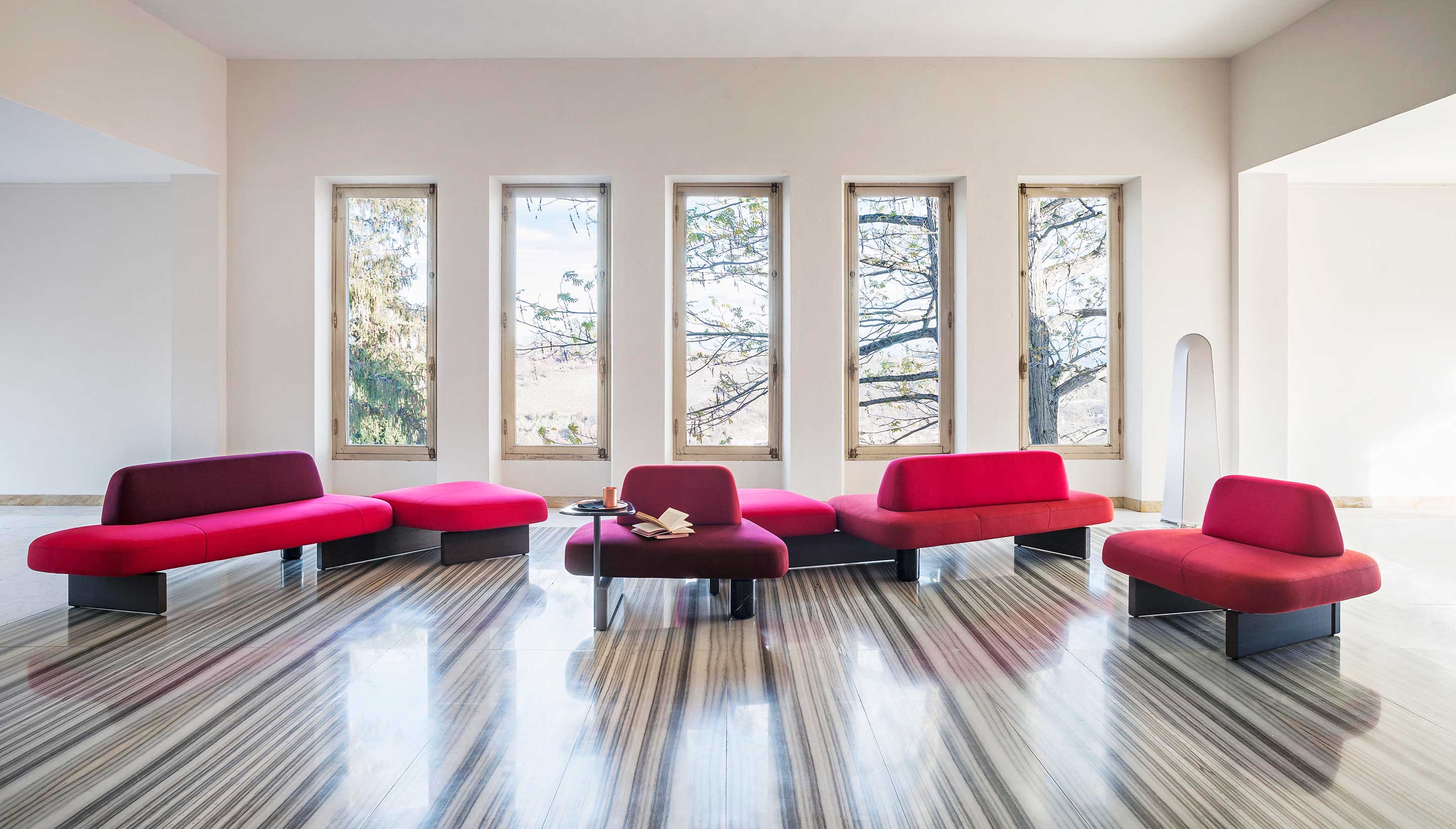 Eine Familiengeschichte
Tacchini ist eine Philosophie. Hinter jedem Gegenstand steht eine Geschichte, hinter jeder Geschichte, ein Mensch. Wir lieben unsere Produkte, ihre Geschichte und die Geschichte der Menschen, die sie bauen, die sie weiterhin mit ihren Händen erschaffen, damit die Geschichte weitergehen kann, vom Designer weitergegeben an den Hersteller, vom Hersteller an ihre zukünftigen Eigentümer. Um wieder weiterzugehen.
Folge uns auf: Instagram, YouTube, Facebook
Kontaktieren Sie uns: E-mail
Ausführungen
Kein Entwurf kann die Beschränkungen und Anregungen von außen außer Acht lassen. Daher führt Tacchini einen Dialog mit Designern und Kunden, nimmt ihre Ideen auf und setzt sie um: und bringt im Objektbereich die Qualität der eigenen Realisierungen durch den Einsatz von erstklassischen Materialien nach strengsten, einschlägigen Normen und Zertifizierungen ein. (+ Read...)
T'Journal
A magazine about Design
Joaquim wins Wallpaper* Design Awards 2020: Best Flashback
We are delighted to inform you that Joaquim is the winner of 2020 Wallpaper* Design Award.
(+ Read...)