Stone
Next
Prev
Die Faszination der von der Natur hervorgebrachten Formen wurde auf einzigartige Weise mit weichen, kombinierbaren Sitzelementen mit minimalistischen runden Linien umgesetzt, die perfekt mit dem kreativen Design des Gesamtbildes harmonieren. Stone ist ein modulares Sofasystem, das zahllose Gestaltungsmöglichkeiten mit großer ästhetischer Wirkung bietet und für öffentliche Räume und Objekteinrichtungen unterschiedlicher Größe geeignet ist. Das Bild der Steine, die vom Wasser und der Zeit glatt geschliffen worden sind, hat das Designstudio PearsonLloyd dazu inspiriert, Einrichtungselemente zu schaffen, deren Ausdruckskraft durch die Modularität der Kombination zum Tragen kommt. So wird der Phantasie Raum gegeben und die Idee mit Qualität und Funktionalität umgesetzt. Mit ihrem eleganten und diskreten, schmalen Metallgestell, das in zwei Höhen verfügbar ist, passen die Sofas Stone perfekt sowohl in Wartebereiche als auch in Entspannungsbereiche und eignen sich auch für die Gastronomie, wie Cafeterias, Lounges und Restaurants.

Designer: PearsonLloyd
Year: 2009
Cod. OSTAB150/OSTAA 150
W 150 D 73 H 68/77 cm
H seat 39/45 cm
Cod. OSTBB170/OSTBA170
W 170 D 73 H 68/77 cm
H seat 39/45 cm
Cod. OSTCB190/OSTCA190
W 190 D 73 H 68/77 cm
H seat 39/45 cm
Cod. OSTDB200/OSTDA200
W 200 D 73 H 68/77 cm
H seat 39/45 cm
Cod. OSTEB230/OSTEA230
W 230 D 73 H 68/77 cm
H seat 39/45 cm
Cod. OSTFB90/OSTFA90
W 144 D 100 H 68/77 cm
H seat 39/45 cm
Cod. OSTGB120/OSTGA120
W 238 D 112 H 68/77 cm
H seat 39/45 cm
Cod. OSTHB90/OSTHA90
W 250 D 134 H 68/77 cm
H seat 39/45 cm
Cod. 1STO80
W 80 D 73 H 25 cm
Cod. 1STO120B
W 120 D 73 H 25 cm
Cod. 1STOTER
W 45 D 27 cm
Cod. 1STO120
W 120 D 73 H 72 cm
Sofa
Internal frame: poplar plywood 18 mm with elastic belts.
Padding: differentiated - density polyurethane foam.
Feet: painted or chromed aluminium feet.
Upholstery: non removable cover. Possibility of combining different fabrics or fabrics and leathers for the back and the seat.
Base:
Table
Top: MDF top for the glossy lacquered version 12 mm thick. Laminate top 12 mm. Top in fullcolor 12 mm thick. Table base available only painted white T02 or black T07.
Top: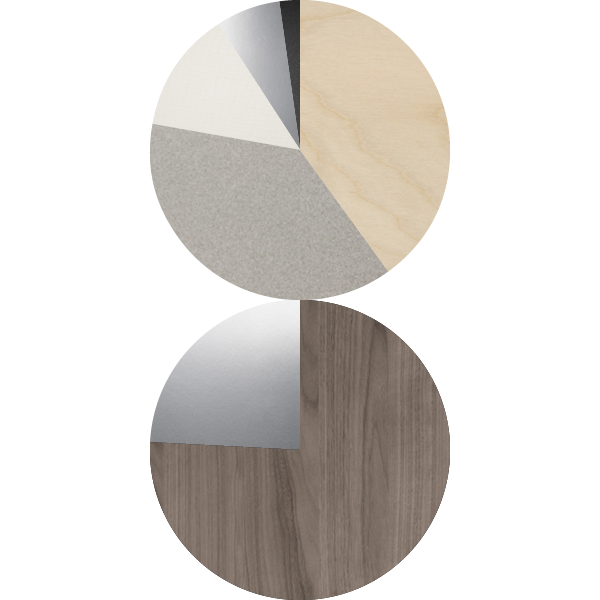 Poplar plywood 40%
Polyurethane foam 38%
Upholstery 13%
Metal 7%
Elastic belts 2%
Tables
Wood top 76%
Metal base 24%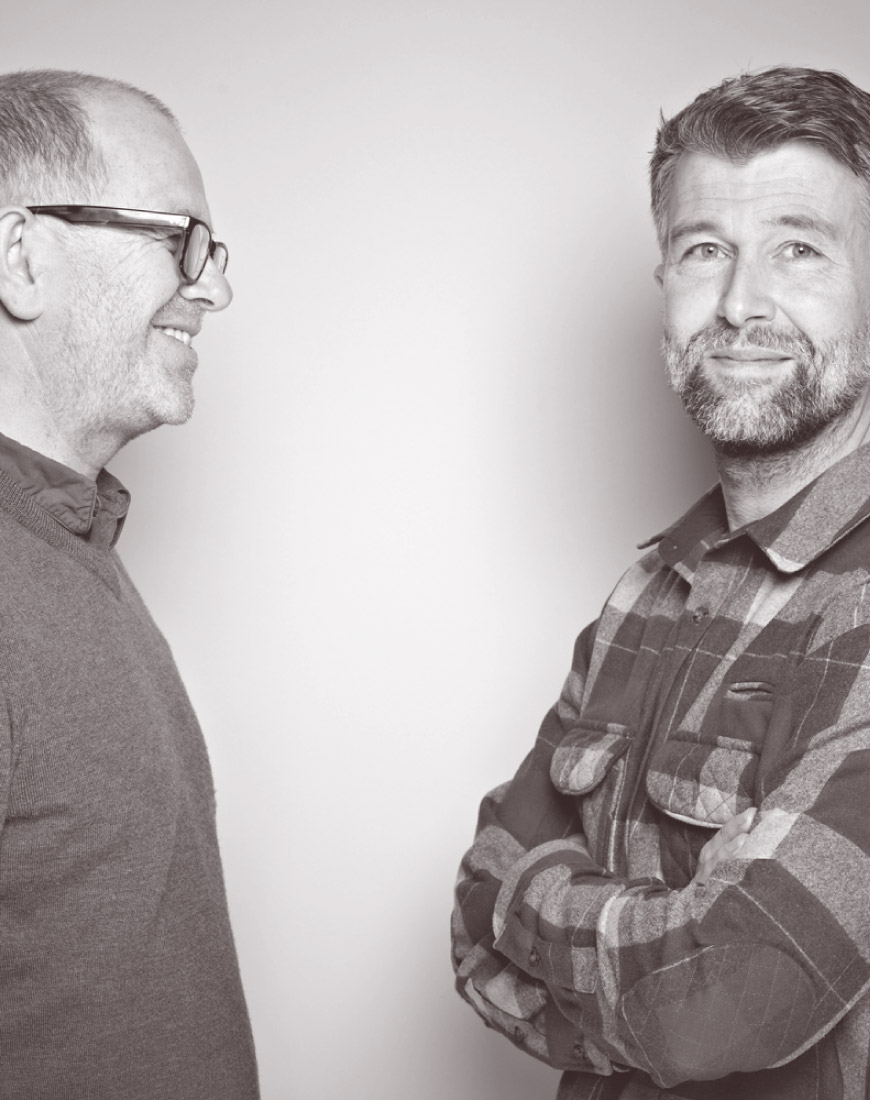 PearsonLloyd
Das Atelier PearsonLloyd, das zu den wichtigsten Vertretern des englischen Designs zählt, setzt auf multidisziplinäre Kreativität in unterschiedlichsten Bereichen: Möbeldesign, kollektive Räume und Markendesign. 1997 von Luke Pearson und Tom Lloyd gegründet, errang das Atelier zahlreiche Auszeichnungen in Europa und in den Vereinigten Staaten. Das britische Designerduo liefert regelmäßige Beiträge und Publikationen in renommierten Fachzeitschriften und ist außerdem "Visiting Lecturer" an der École Cantonale d'Art von Lausanne.