Jak
Next
Prev
Patrick Norguet entwirft für Tacchini Edizioni einen kleinen Sekretär, der Ordnung, Privatsphäre und Anmut verbindet. Jak, ein historisches Möbel, aber unglaublich geeignet für unsere moderne Computerwelt, besteht aus einem leichten Metallgestell, auf dem die Schreibplatte aufliegt, komplett mit USB-Buchsen und Regalebene, dazu ein kleines Geheimfach mit Klapptürchen. Jak, erhältlich auch in der Ausführung für Wandmontage, ist ein sehr elegantes Möbel, das dem häuslichen Ambiente ebenso wie Gästezimmern neue, sehr zeitgemäße Akzente verleihen kann. Die Materialien, aus denen es hergestellt wird, unterstreichen den raffinierten, dekorativen Reiz.
Designer: Patrick Norguet
Year: 2018
Cod. EJAKT
With base
W 117 D 49,5 H 94,5 cm
H desk 71 cm
Cod. EJAKS
Suspended
W 117 D 49,5 H 24 cm
Frame: tubular metal base powder coated corten color.
Metal shell powder coated in a new bronze/green color with T23 Satin Chromed insert.
Wooden desk top and drop-front door.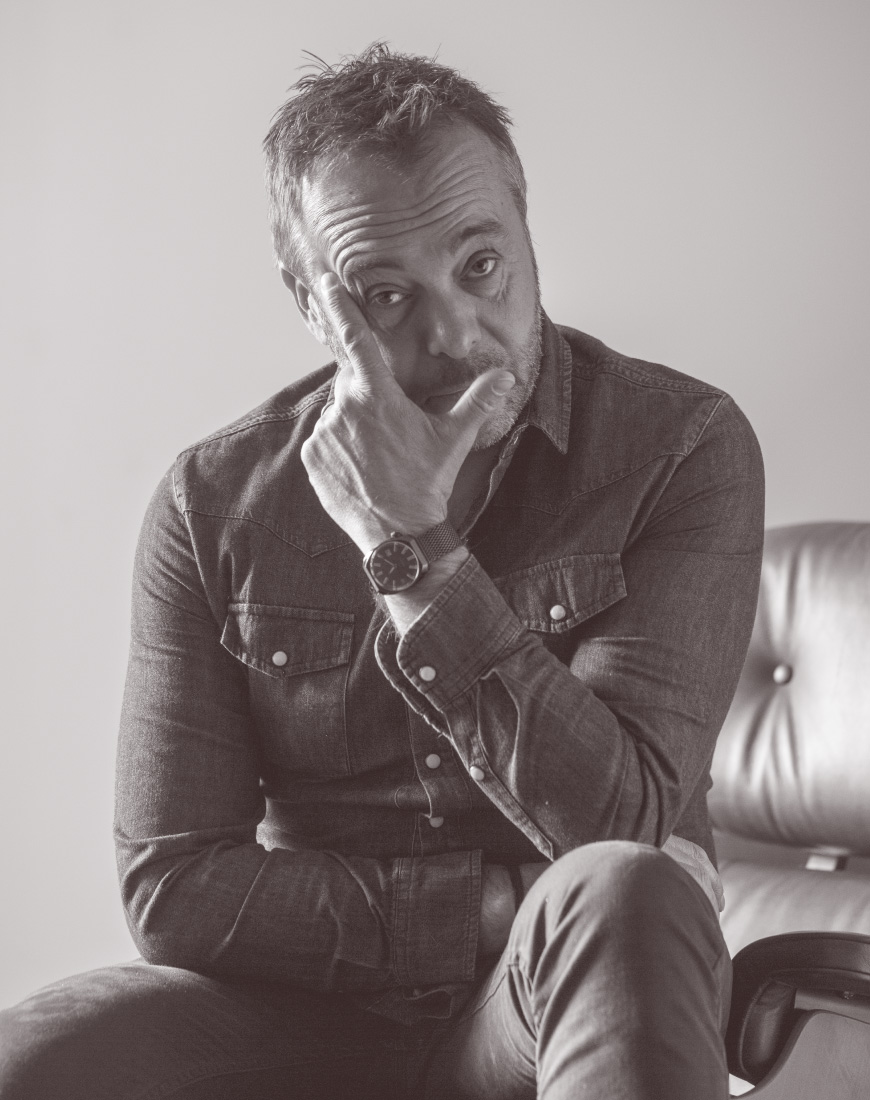 Patrick Norguet
Patrick Norguet, maßgeblicher Vertreter des modernen französischen Designs und vom Fachmagazin Wallpaper 2009 zum "Furniture Designer of the Year" gewählt, begann seine kreative Tätigkeit Ende der 1990er Jahre mit zahlreichen Entwürfen für renommierte Möbelhersteller, aber schuf daneben auch Bühnenbilder und Raumgestaltungen. Zur unermüdlichen Suche nach der richtigen Form und Farbe kommt seine Leidenschaft für innovative Industrieprozesse, aber gleichzeitig auch für handwerkliche Betriebe und die Menschen, die darin arbeiten.