Events
With its furnishings, Tacchini aims to improve the quality of private and public spaces, in a world where needs, technologies and lifestyles are constantly changing. This is the reason why Tacchini analyzes and improves its products and services without stopping, with passion, creativity and responsibility.
2019 Objects, Stories at Arsenale Theatre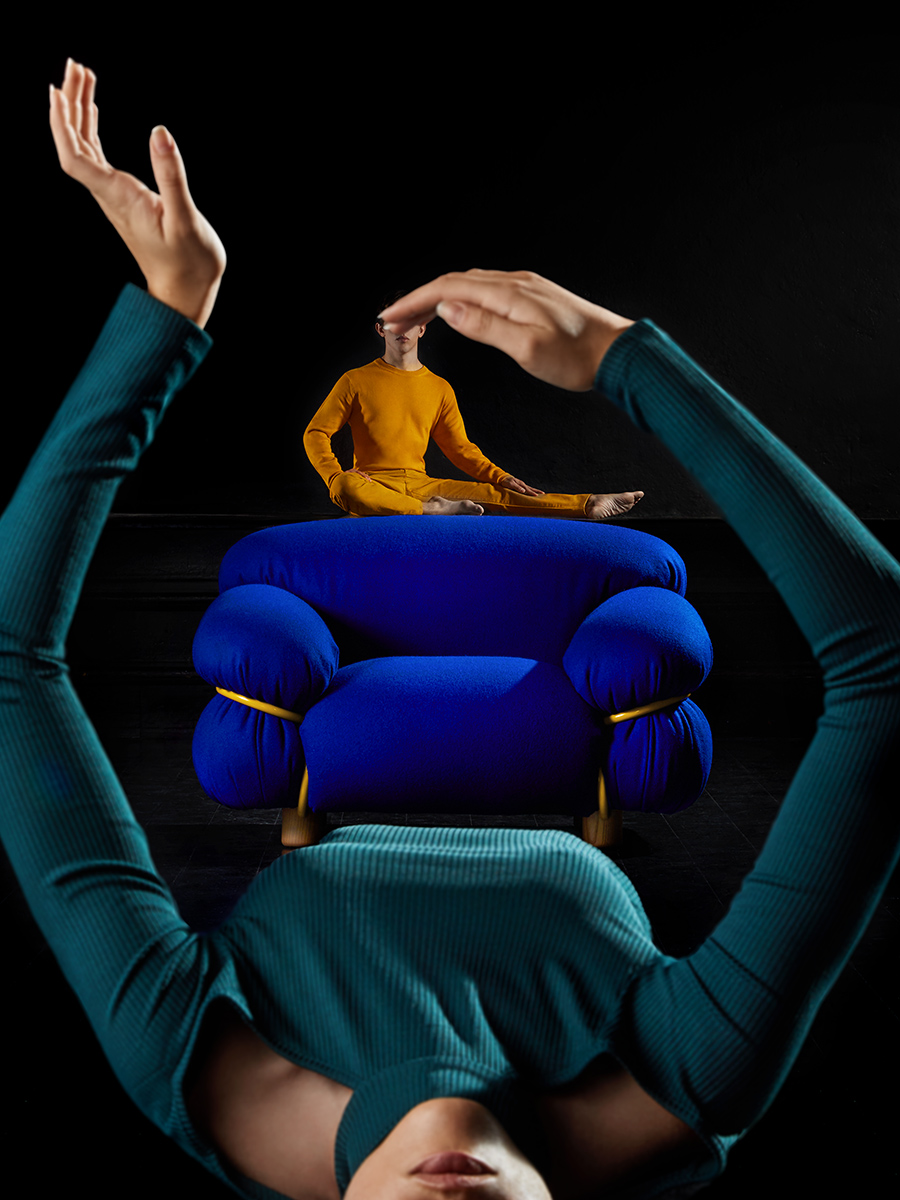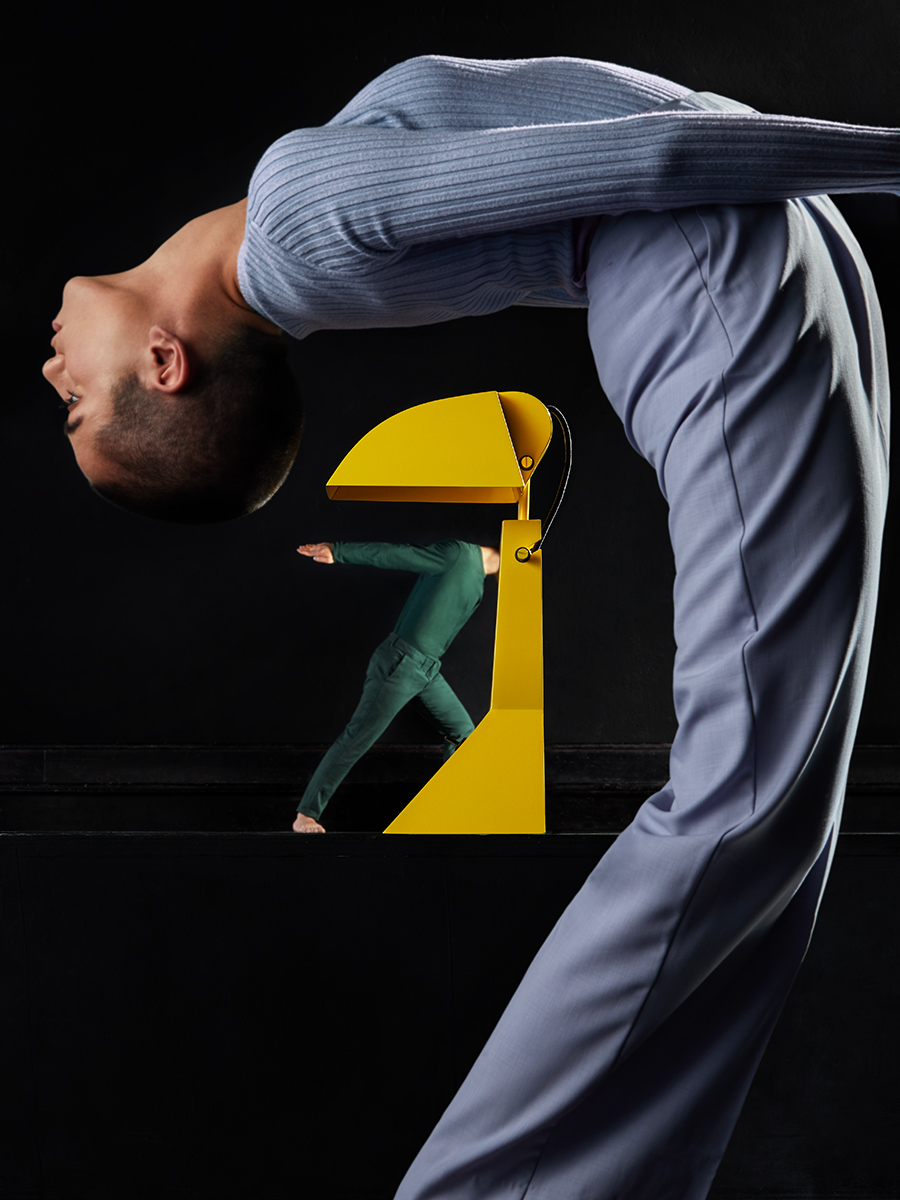 Next
Prev
In January 2019 Tacchini will be taking the story of its furniture to the theatre with a curatorial project by Davide Fabio Colaci in conjunction with the Arsenale Theatre and directed by Marina Spreafico.

The Arsenale Theatre under the direction of Marina Spreafico, in its tradition as an experimental theatre, will be concentrating Tacchini items and their stories into a single "installation", mixing furniture, actors and audience with their life experiences. This series of short sketches and dramaturgical pills will in turn interweave with the stories of the products in the collection. In a mysterious and surreal atmosphere "stories in the story", a combination of real-life information and pure fantasy, will take shape, describing to us how objects view our life as humans.

↳ Teatro Arsenale, via C. Correnti 11, Milan
January 23rd: première by invitation
January 24th and 25th: entry free of charge open to the public
bookings open on: ↳ prenotazioni@tacchini.it

Luisa Bertoldo Press Office
Chiara Marzullo
12/14 v. Francesco Hayez, 20129 Milan, Italy
T +39 02 26 66 364 / T +39 02 26 68 87 11
chiara@luisabertoldo.com
pressoffice@luisabertoldo.com
2018 Collision & Mutation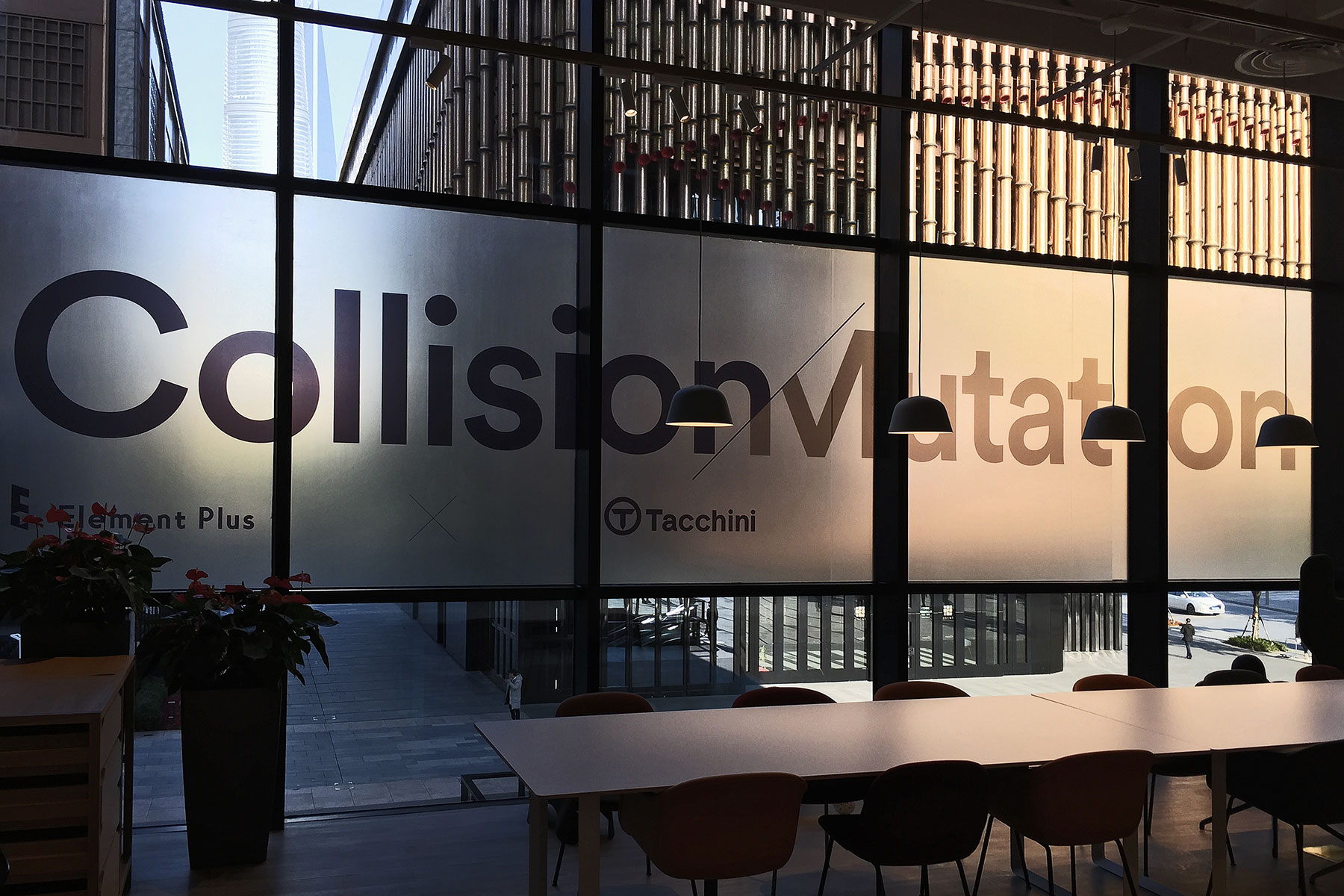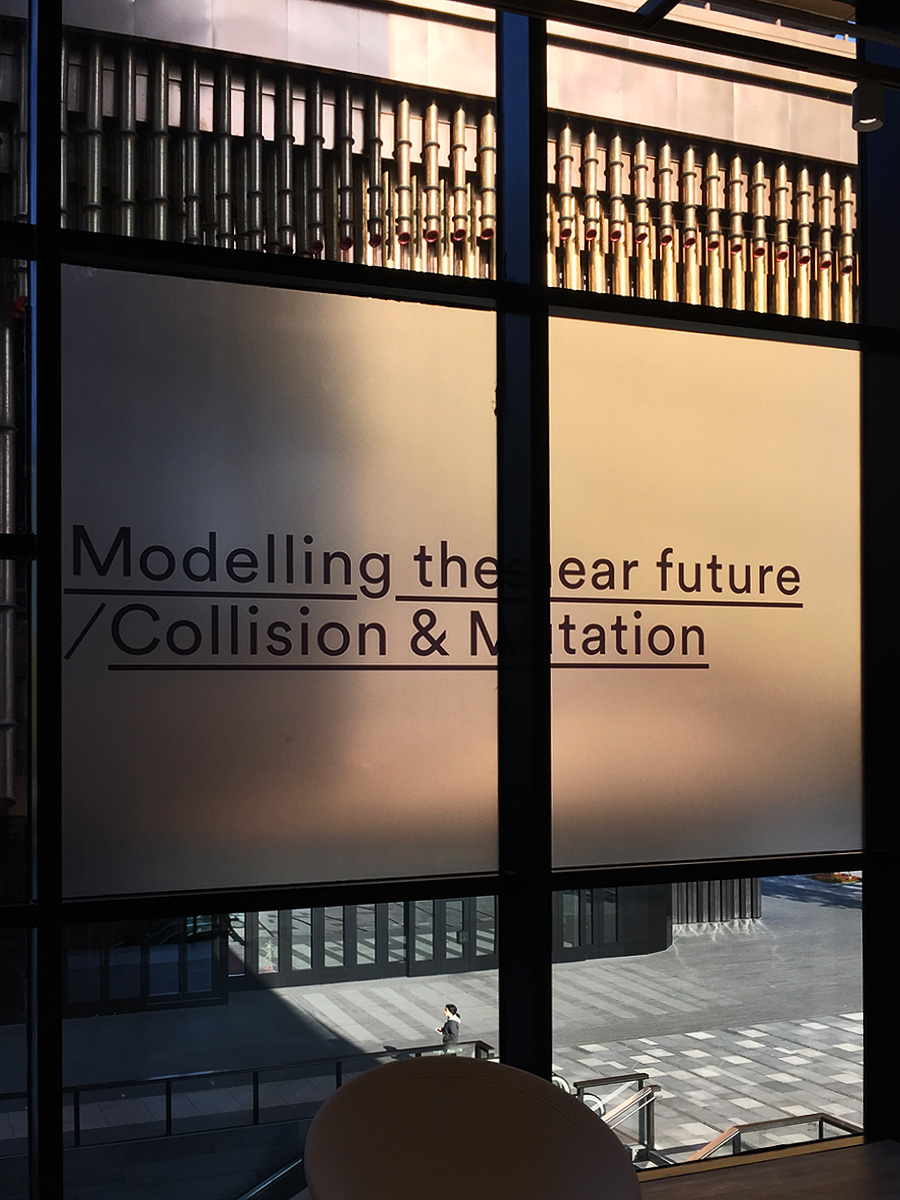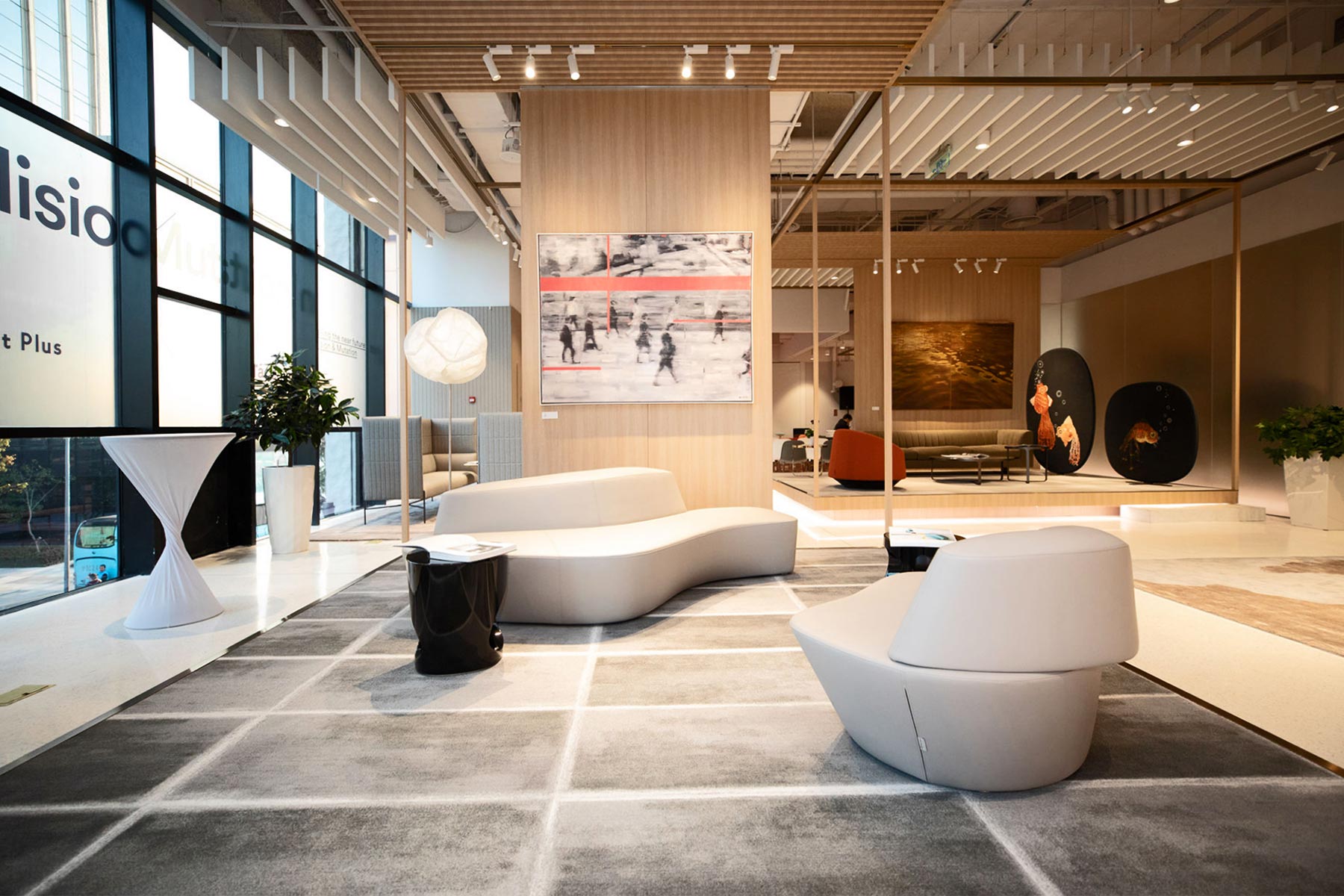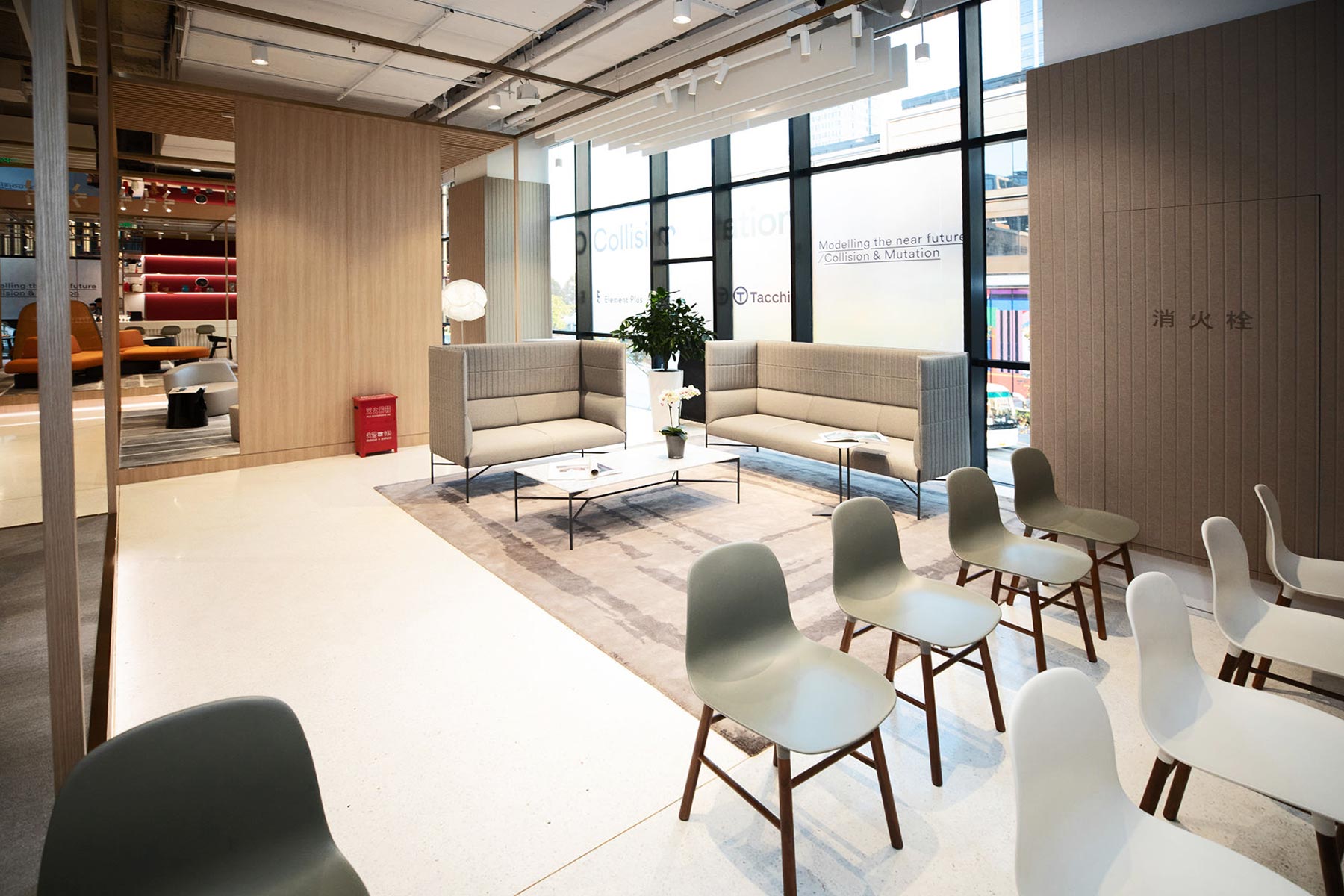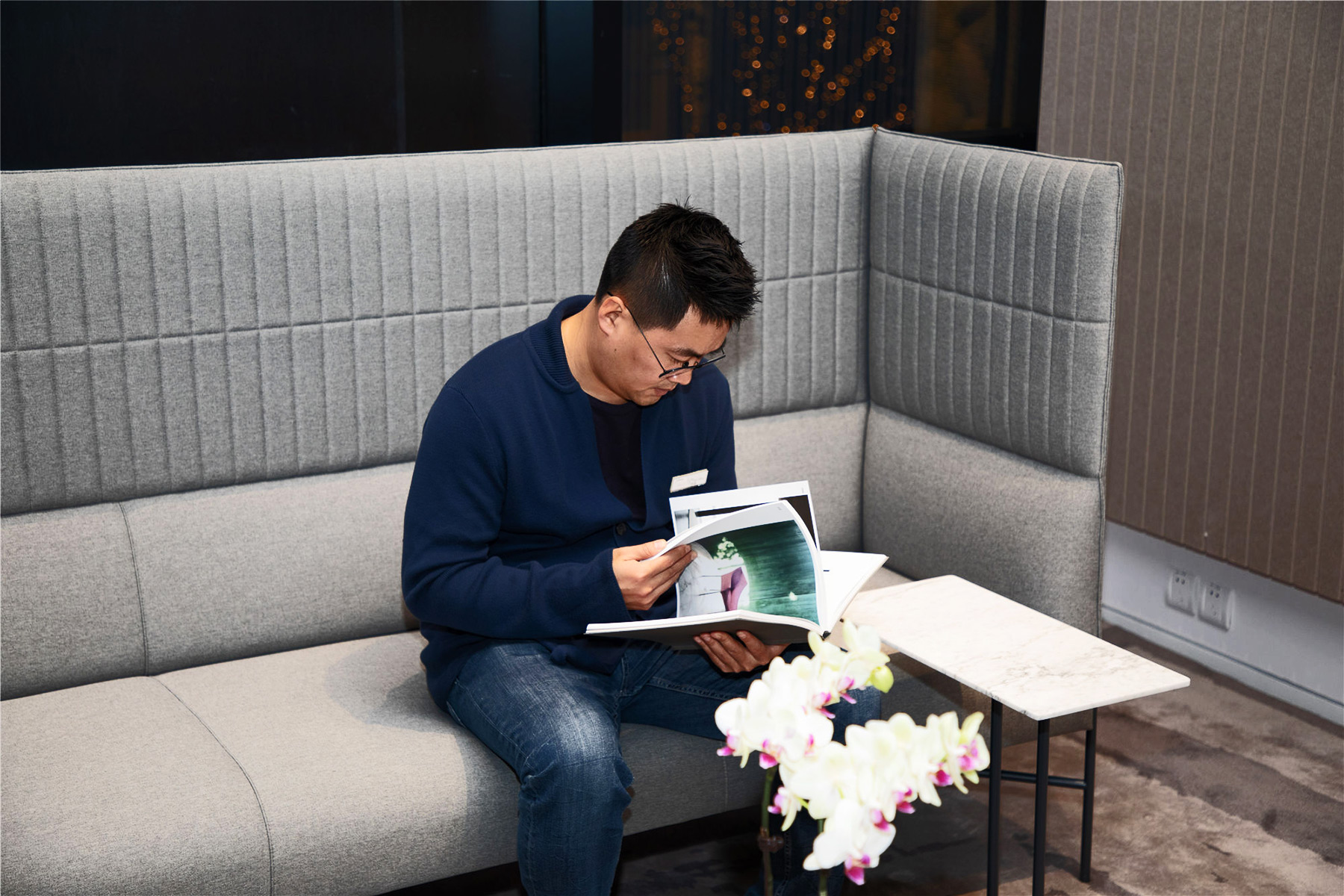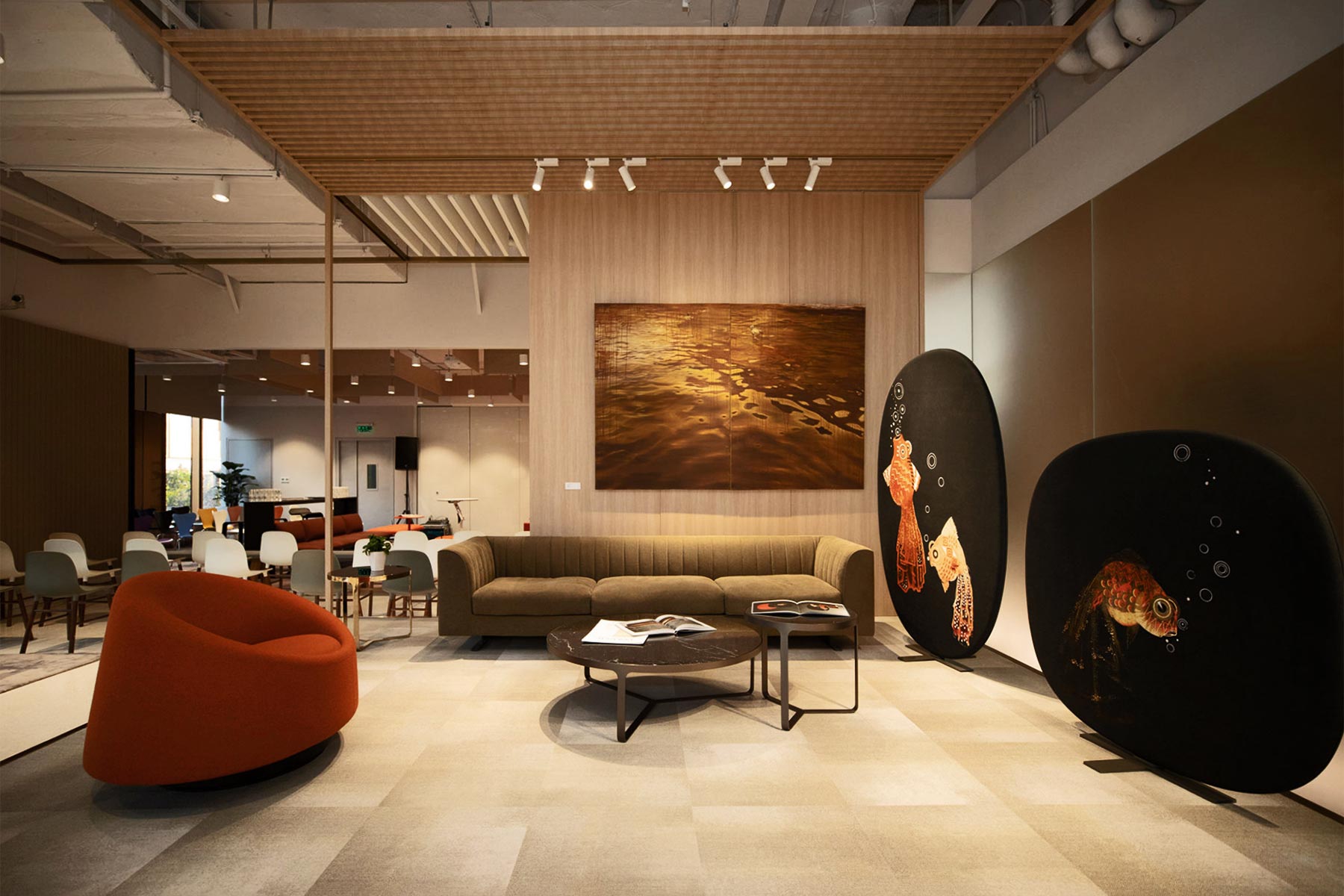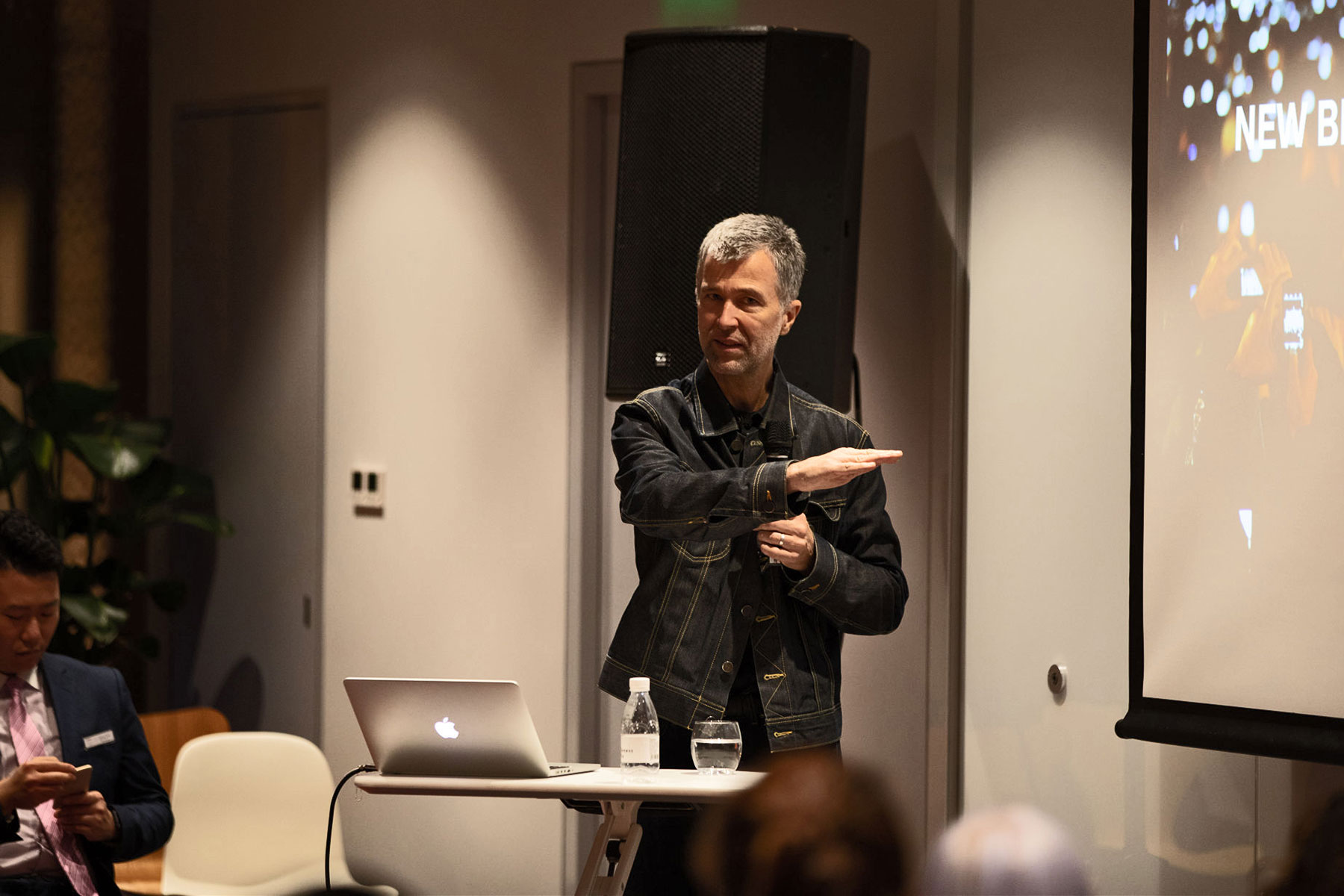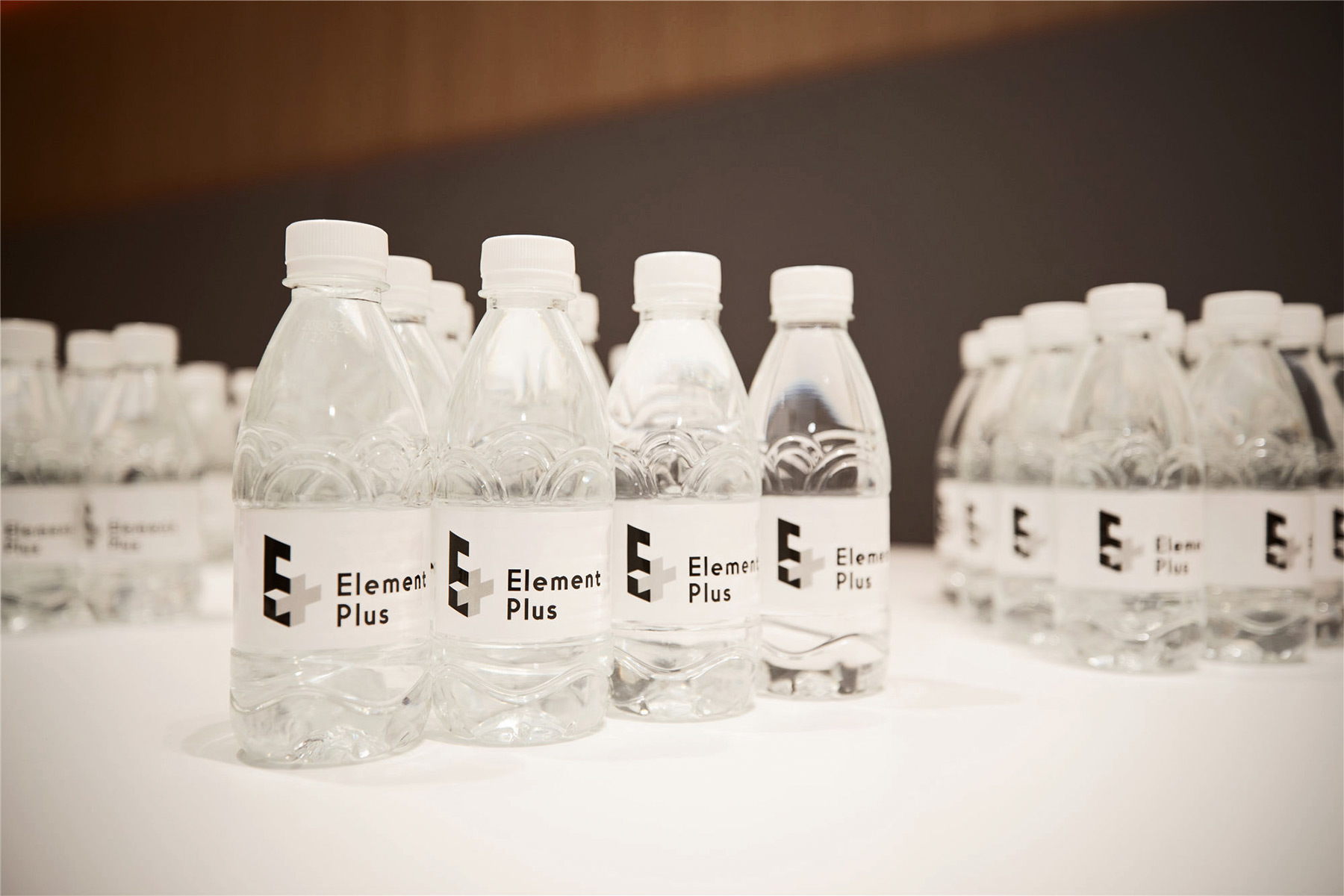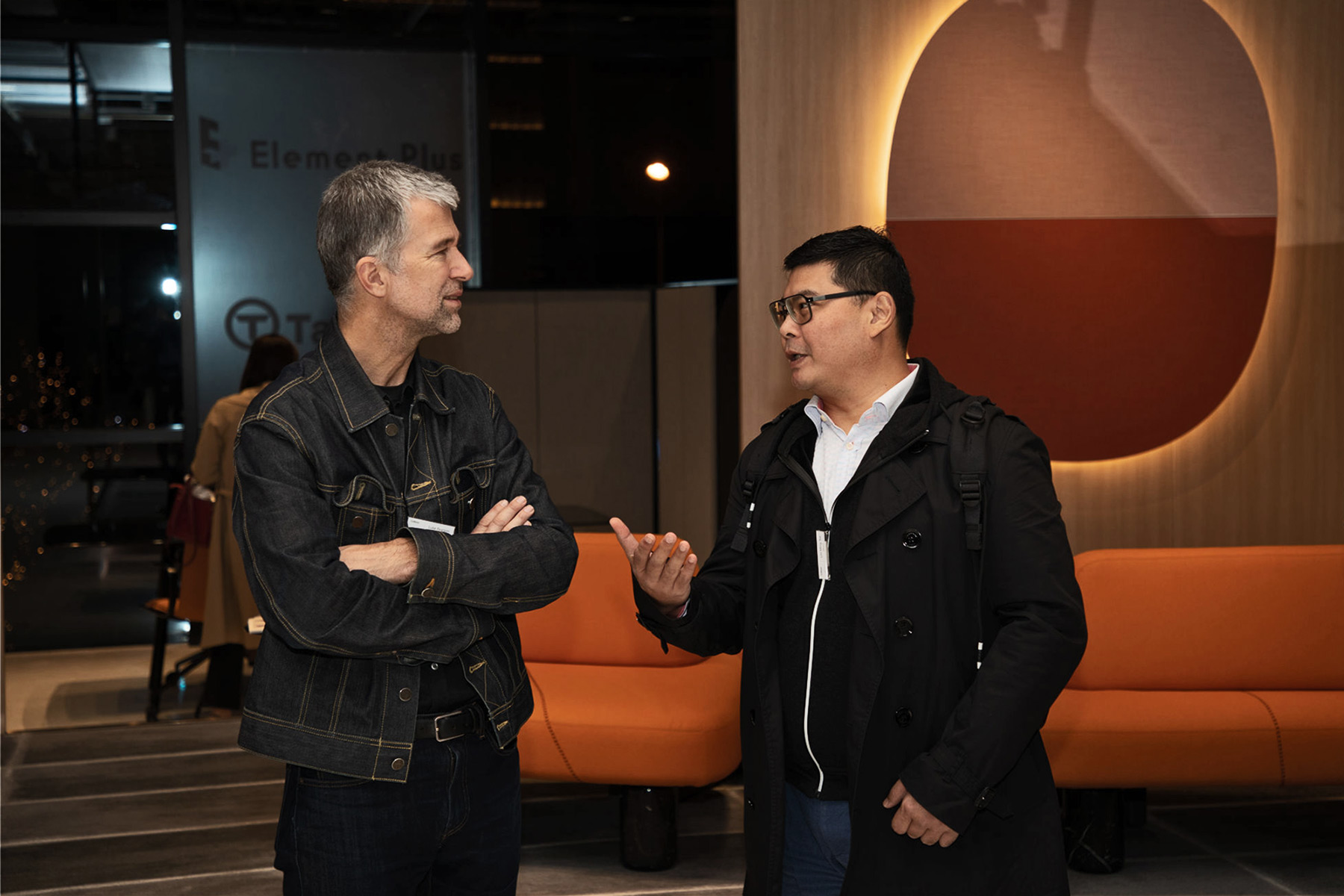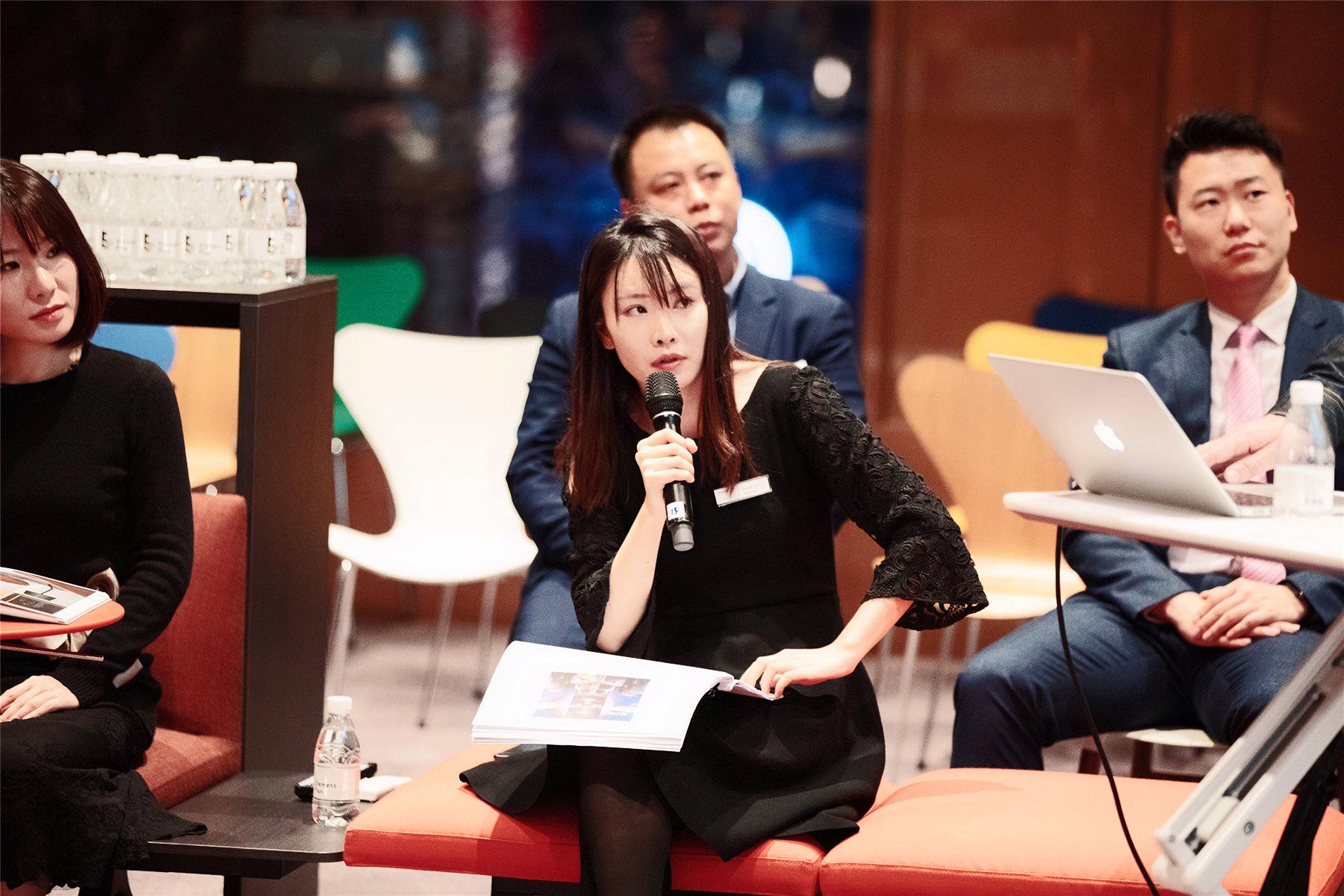 Next
Prev
22nd — 24th November 2018 – Modelling the near future/Collision & Mutation
↳ Element Plus Group Ltd, 2nd floor, Building N1, The Bund Finance Center, 558 Zhongshan n.2 Road (E), Shanghai 200010, China

A lecture by Luke Pearson of London-based design and innovation studio PearsonLloyd, co-hosted by Element Plus and Tacchini.
2018 Achille Castiglioni 8+1+16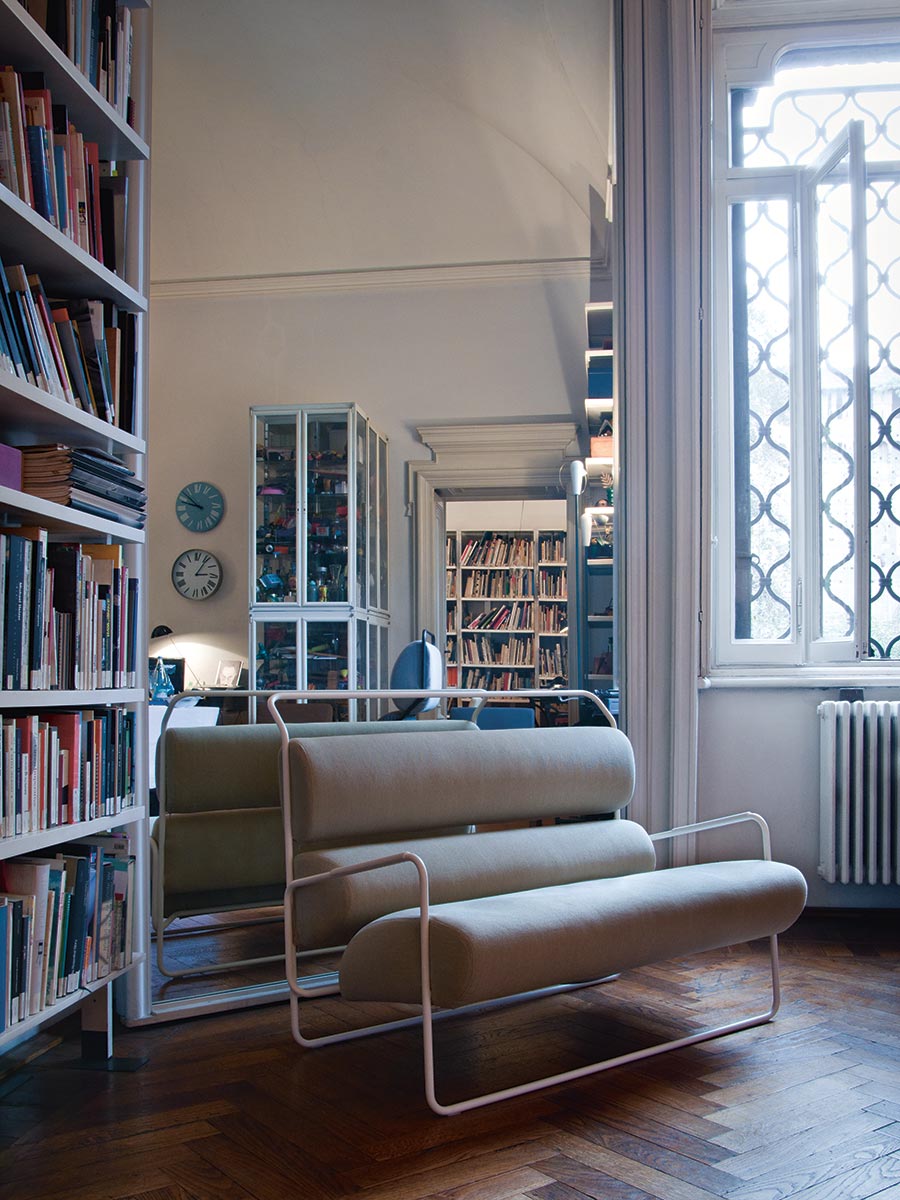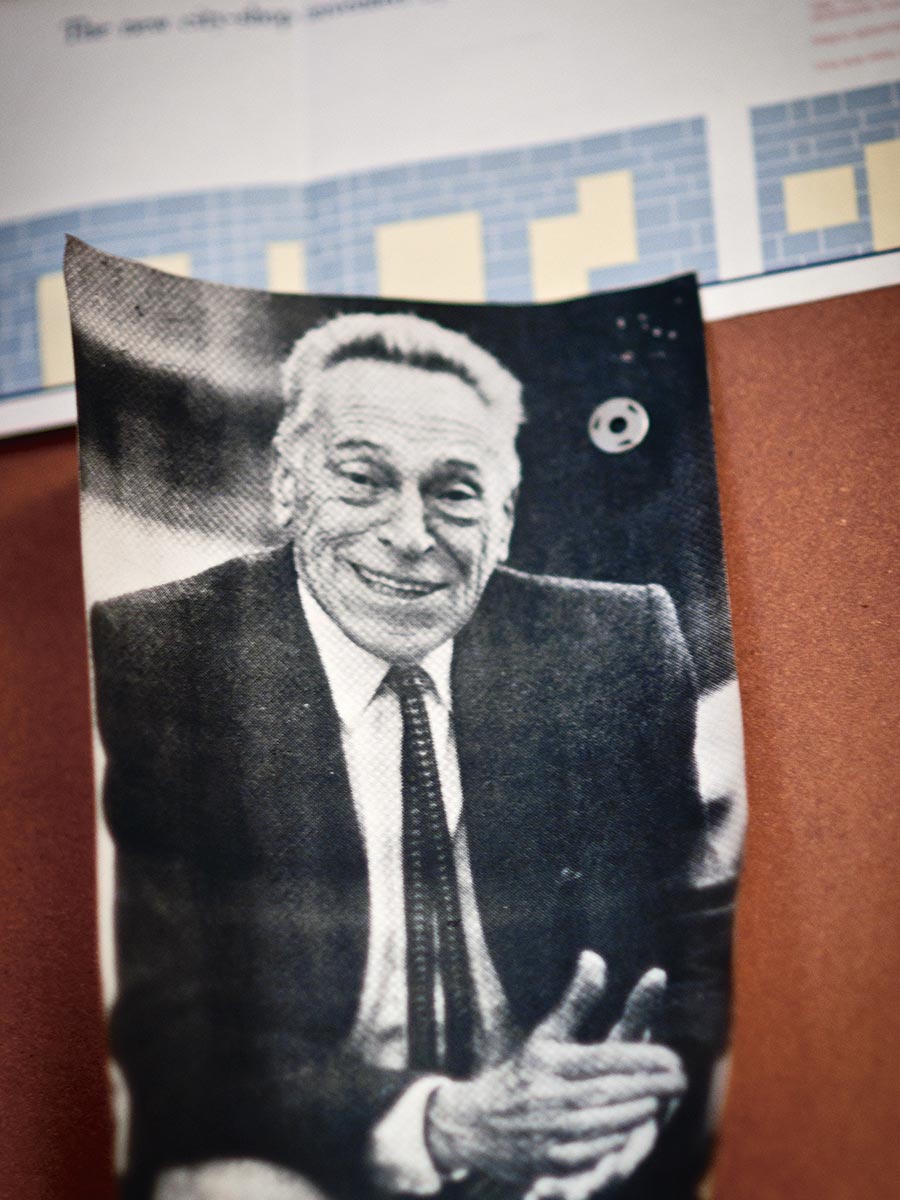 Next
Prev
The Achille Castiglioni Foundation in collaboration with ADI Lombardia will organize the parade of Castiglioni objects that have been awarded or marked over the years as part of the Compasso d'Oro (8 Compasso d'Oro, 1 Compasso d'Oro for the career, 16 mentions). While the objects will follow a red carpet to be positioned in the last area of the floor, at the entrance on the opposite side will be placed the armchairs made by Castiglioni: Cubo, Sanluca, Sancarlo. In this area will also be a simple buffet greeting before the guests leave the building. On September 25th the Lombardia Region Council will make available the 31st floor of the 'pirellone' to organize the event on Achille Castiglioni to celebrate the centenary of his birth.
2018 Onlife, Millennials at Home, Milan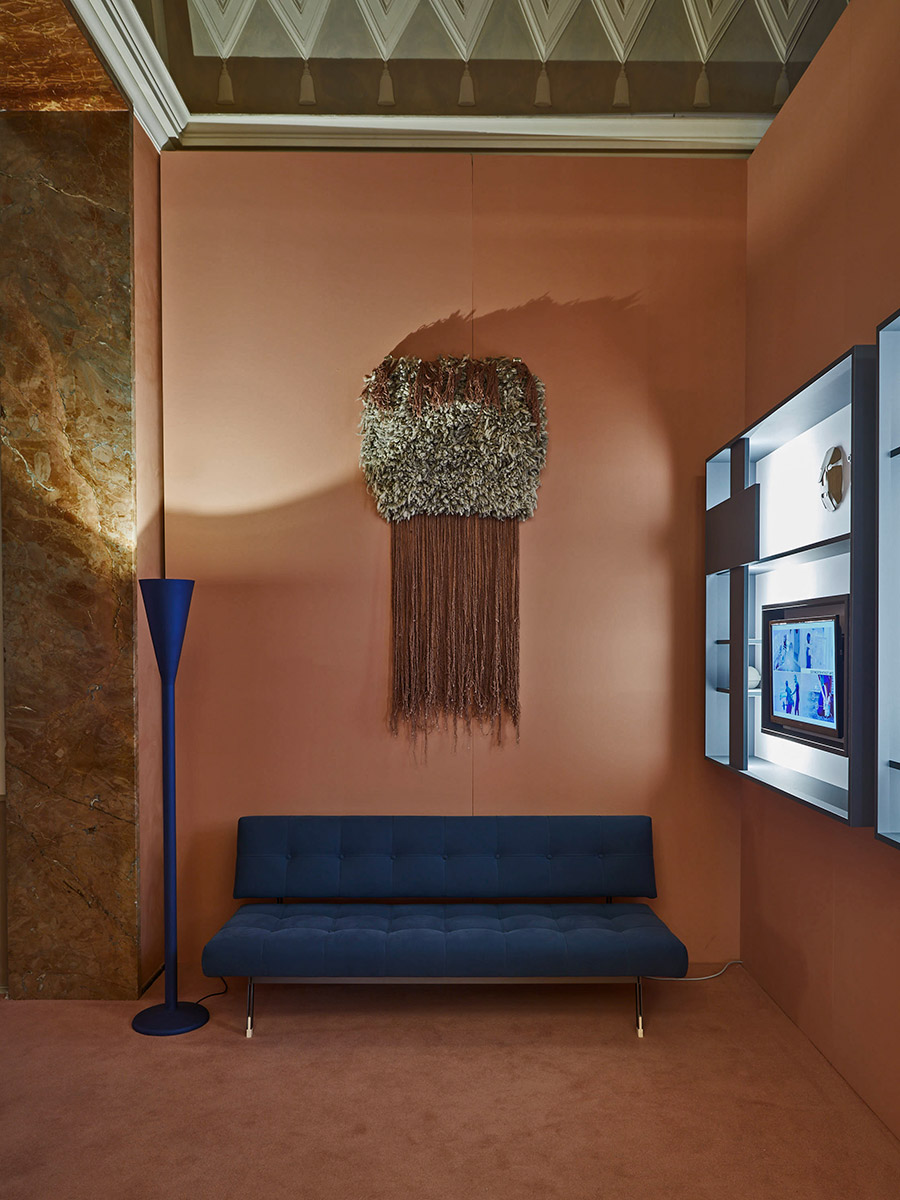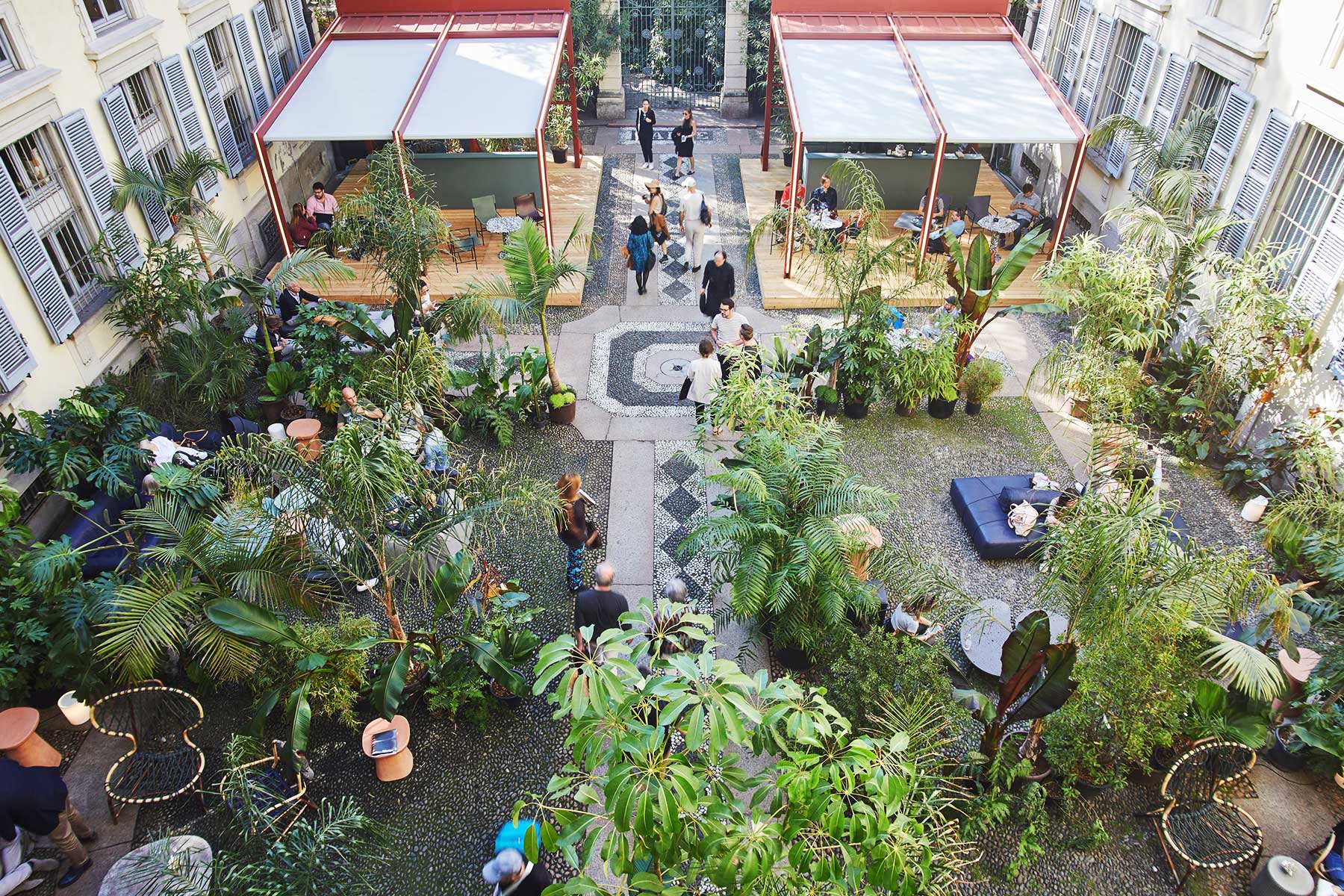 Next
Prev
Oliver, the elegant Tacchini sofa for the Elle Decor Italia Fuorisalone. Elle Decor presents an exhibition to be held during the 2018 Salone at Palazzo Bovara, corso Venezia 51, Milan, from 16th to 29th April: a multimedia project that describes the ways in which the new generational units, from the youngest to the eldest, live. A concept conceived starting from a sociological analysis that integrates the latest technologies into an evocative interior design context. Oliver, a great classic designed by Gianfranco Frattini in 1957 and re-edited by Tacchini, has been chosen to complete the Elle Decor installation.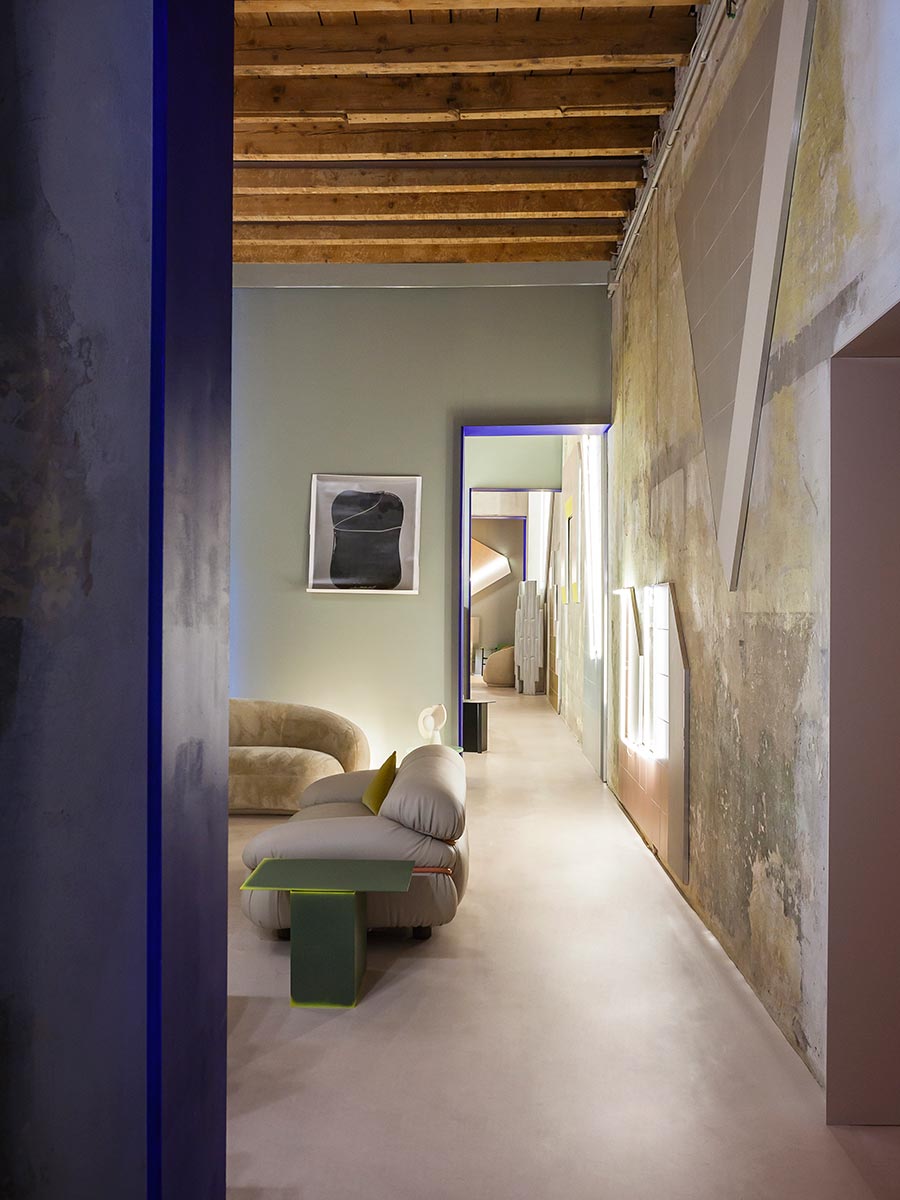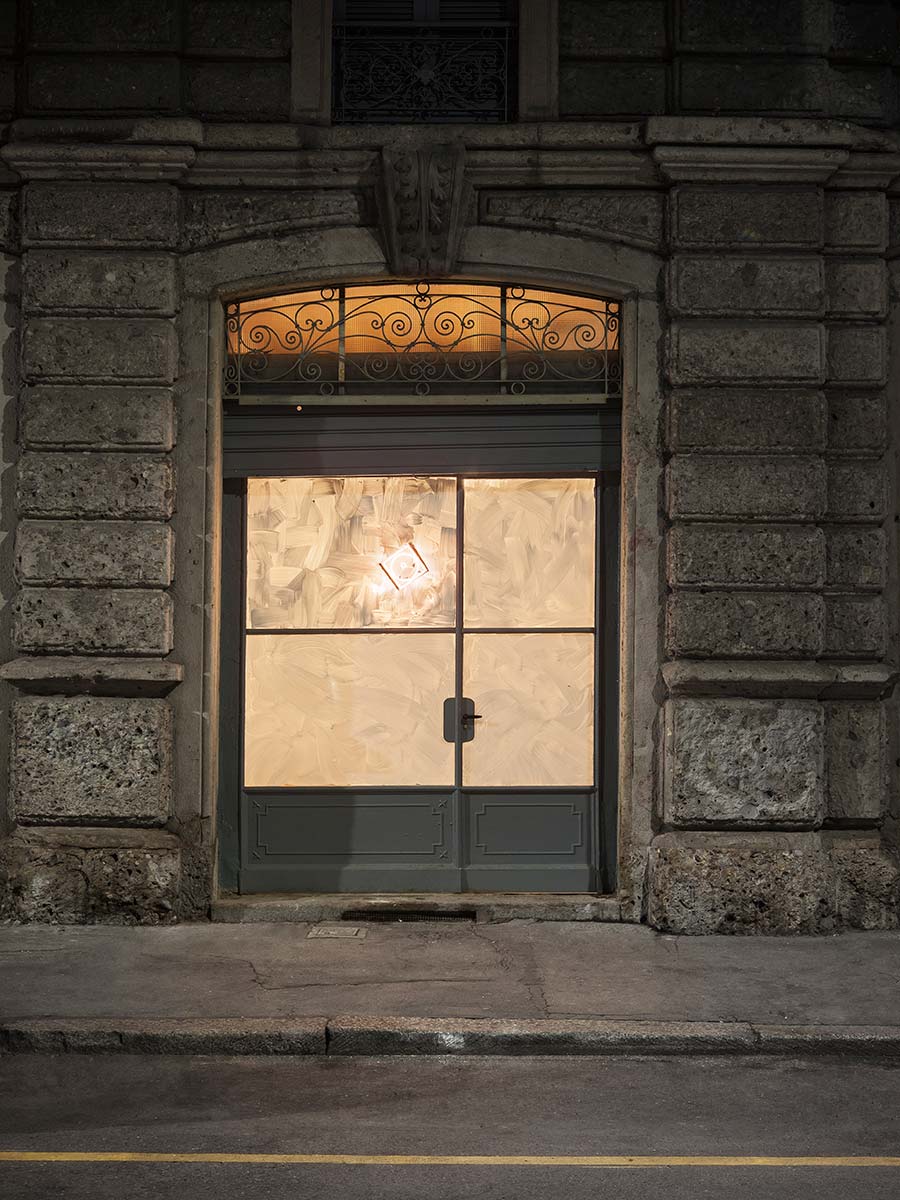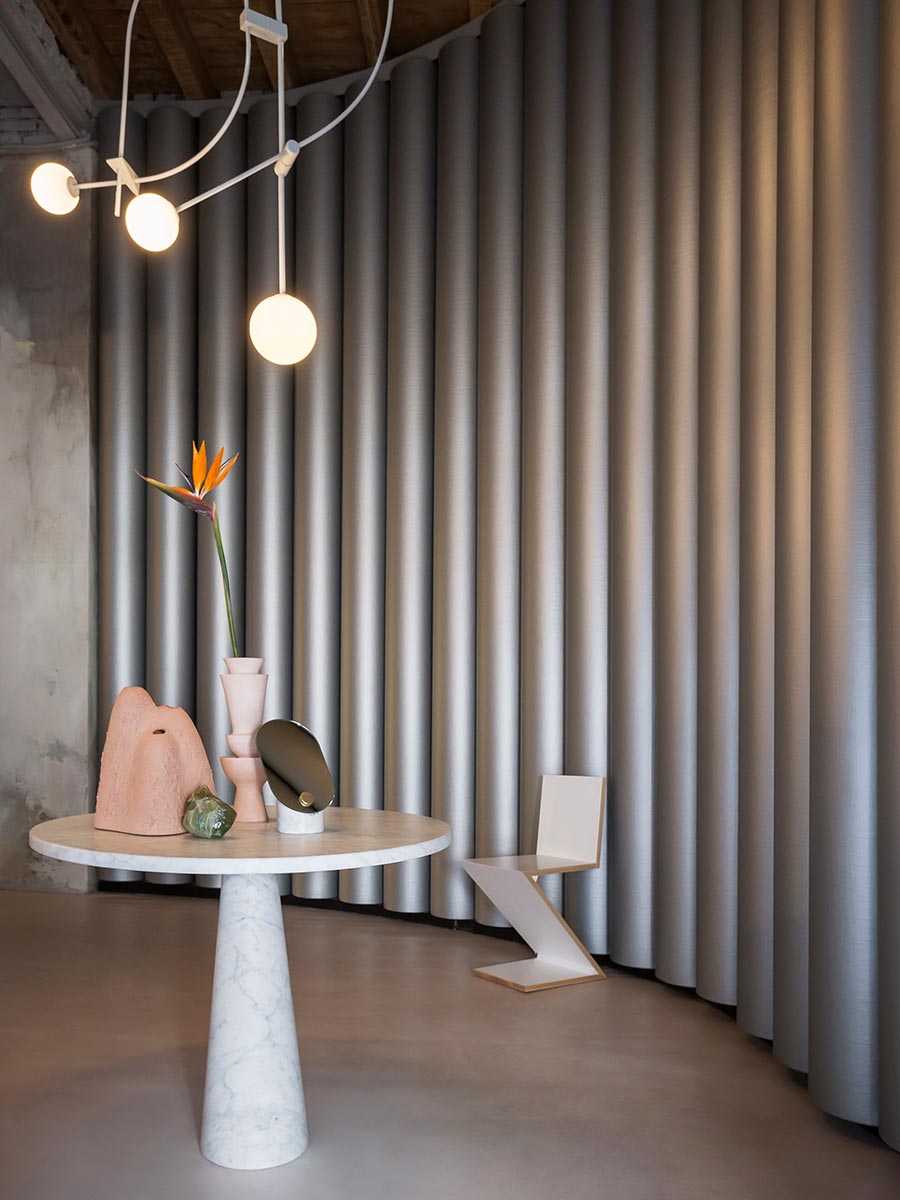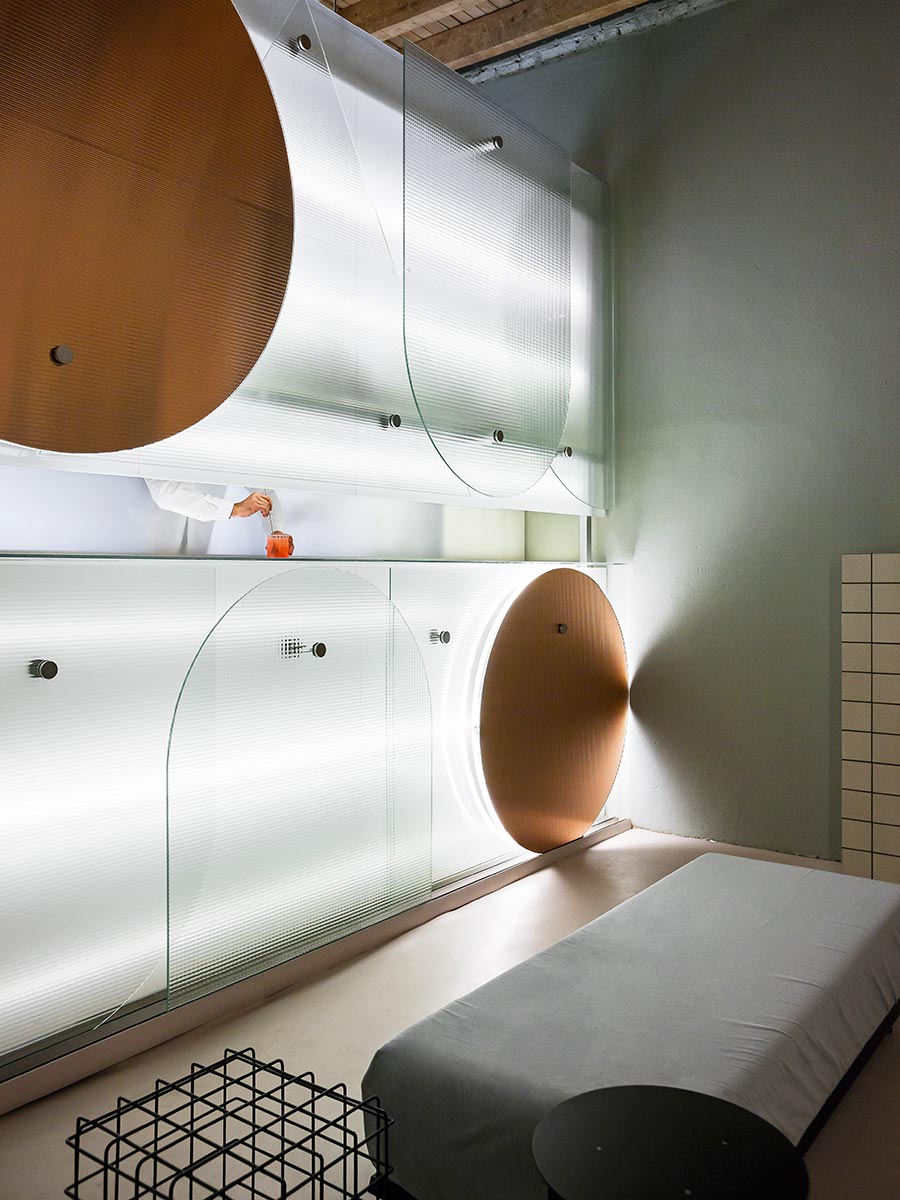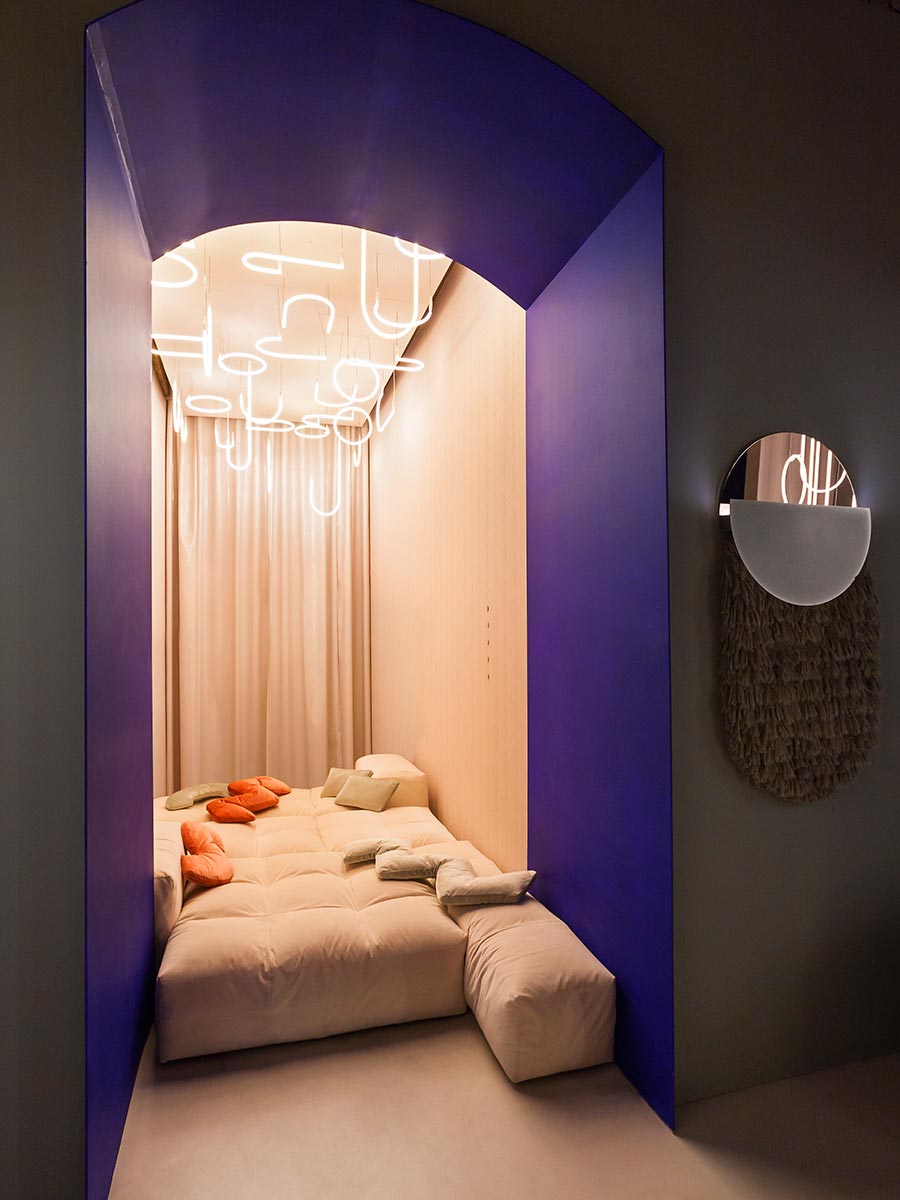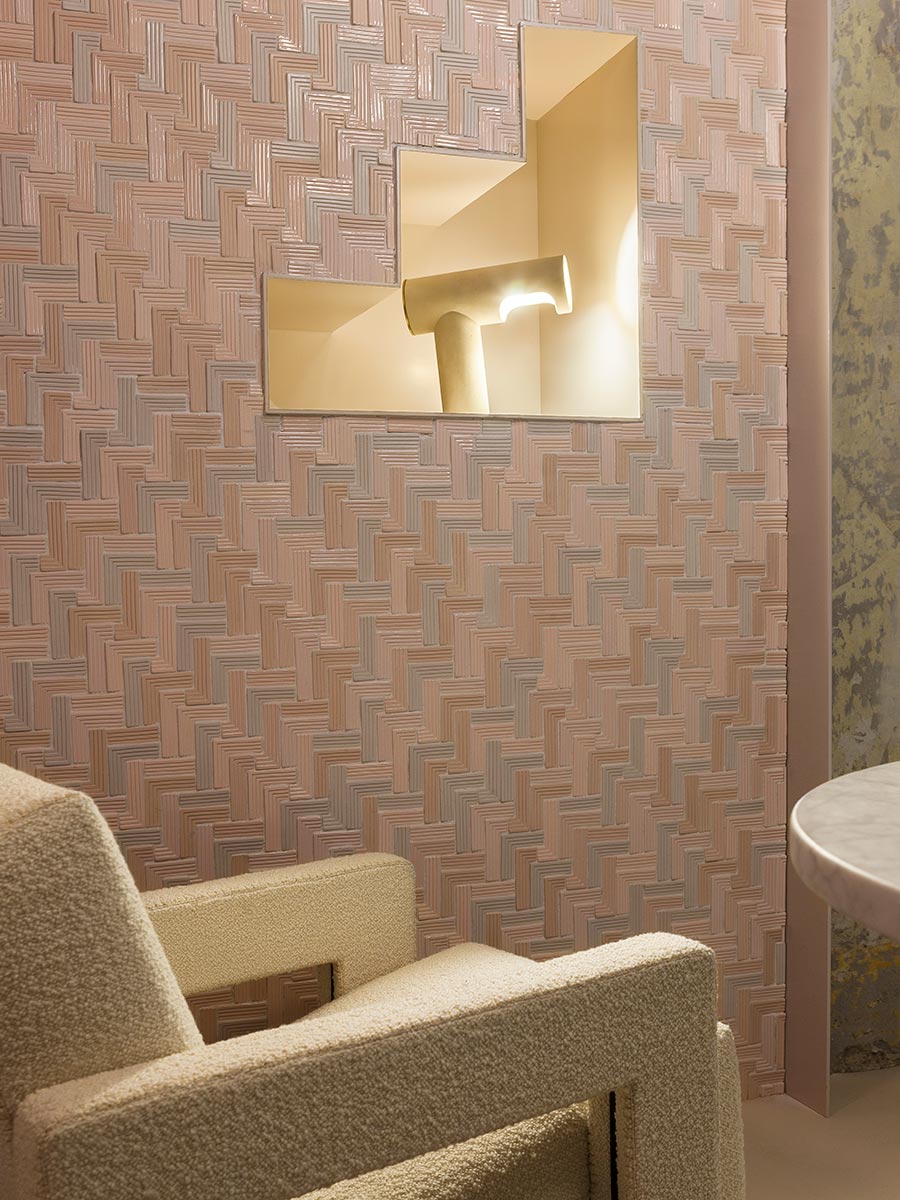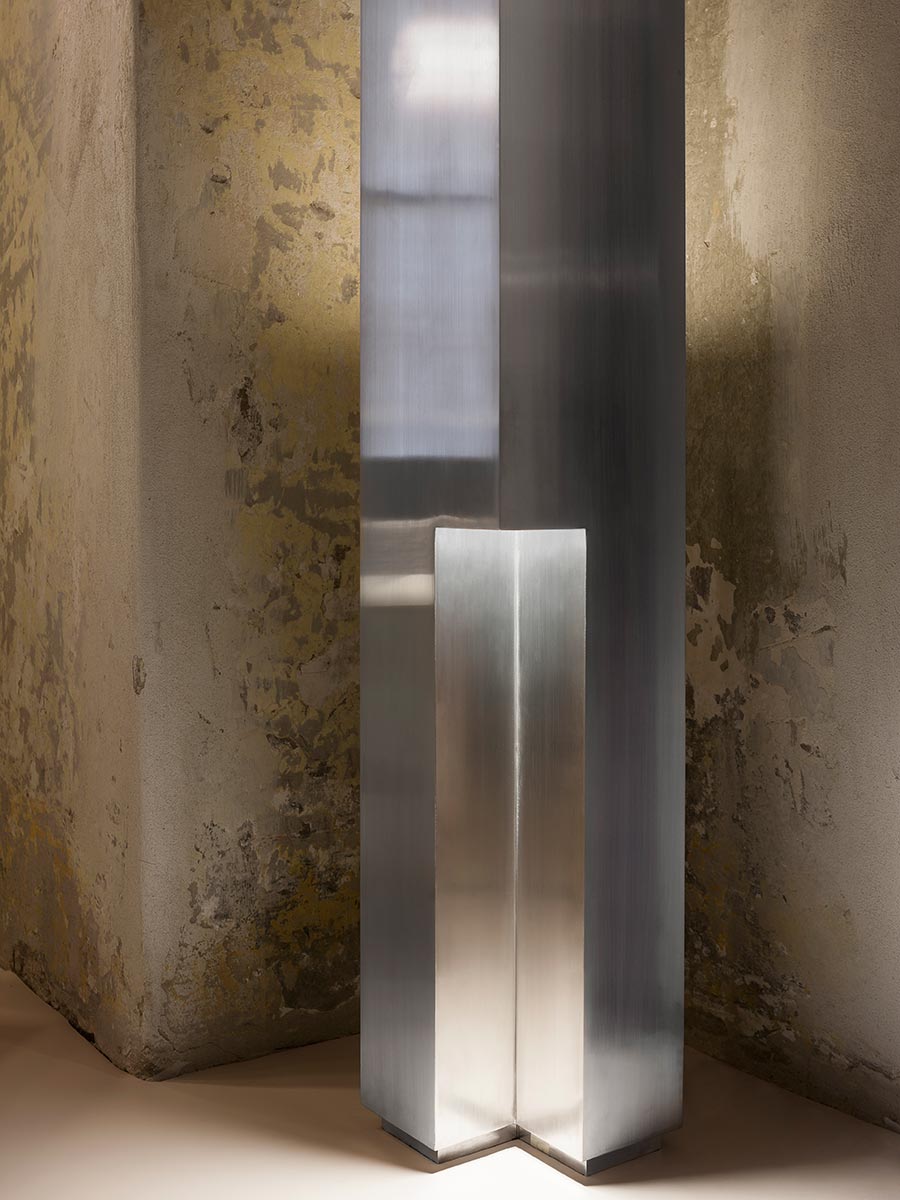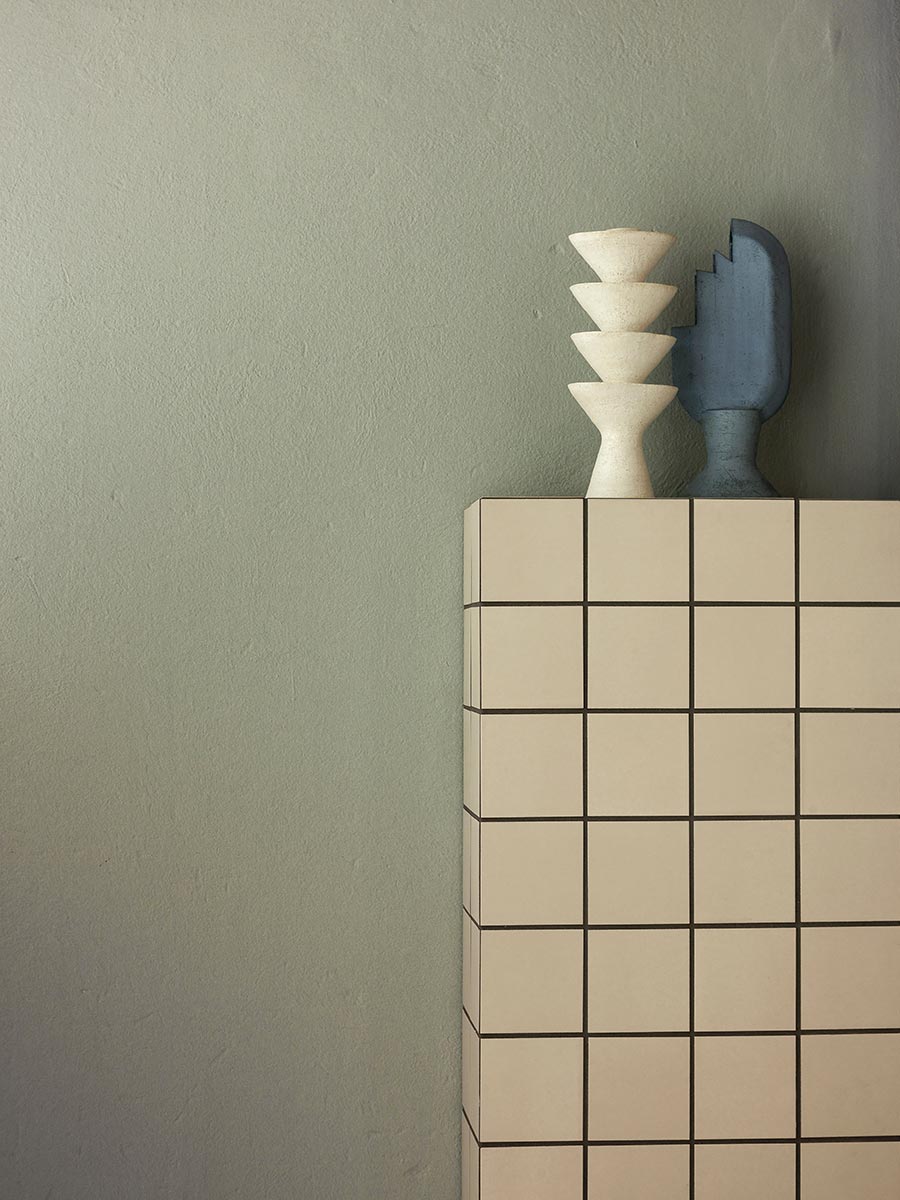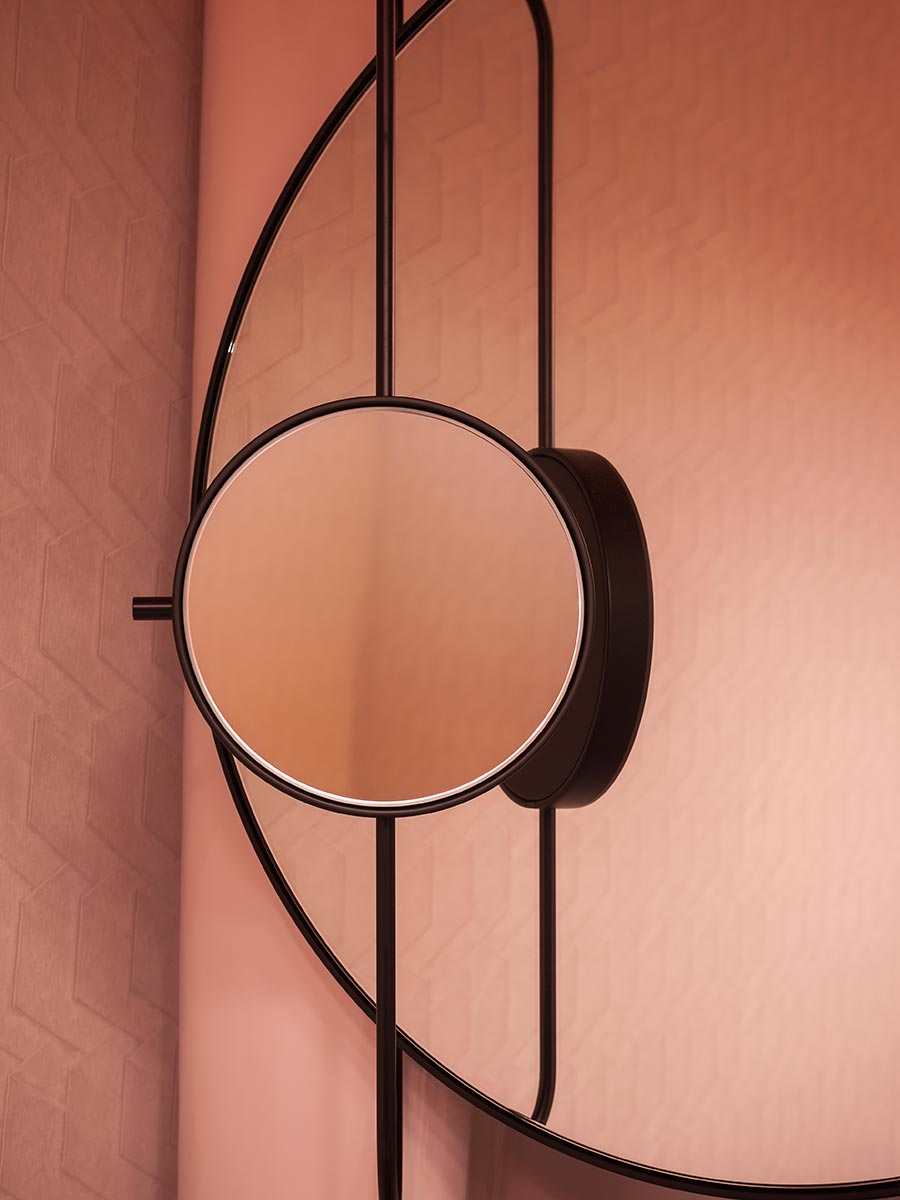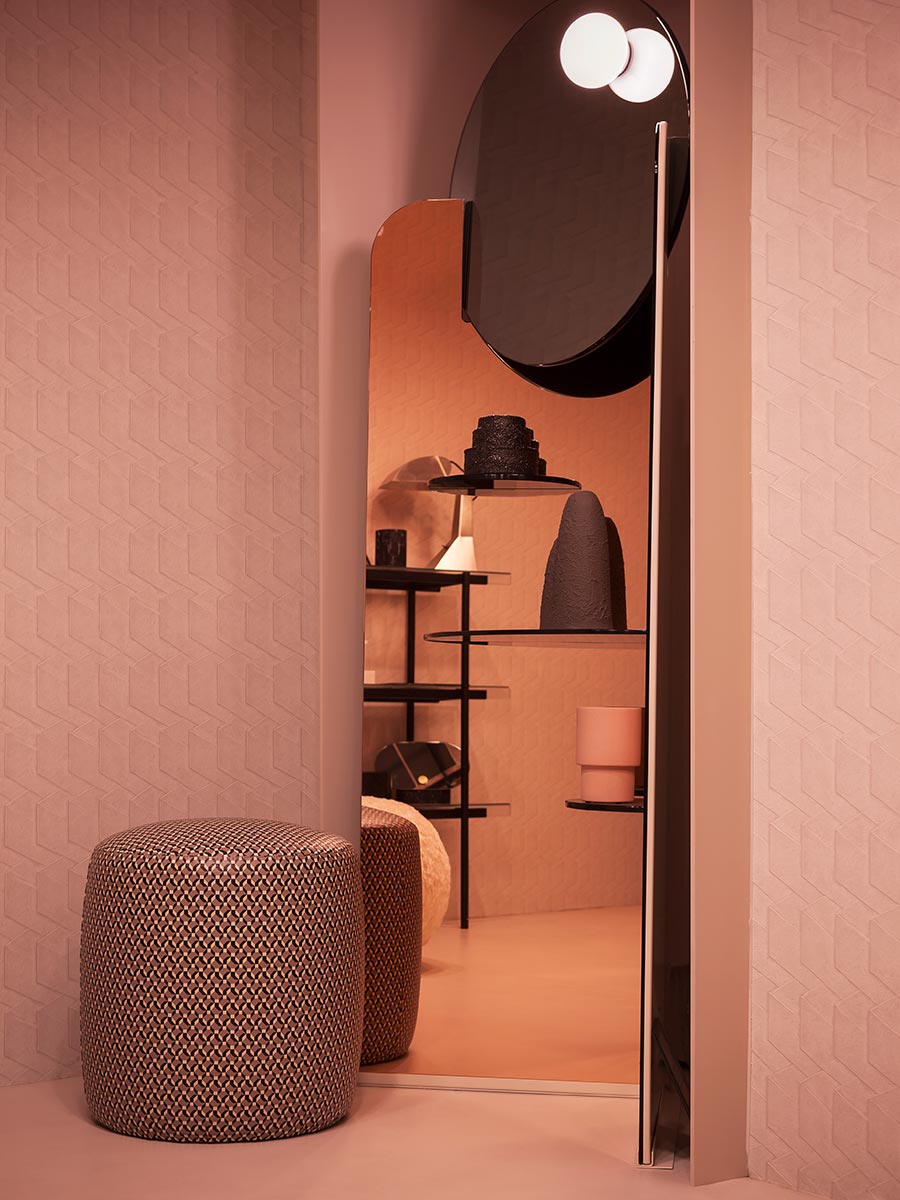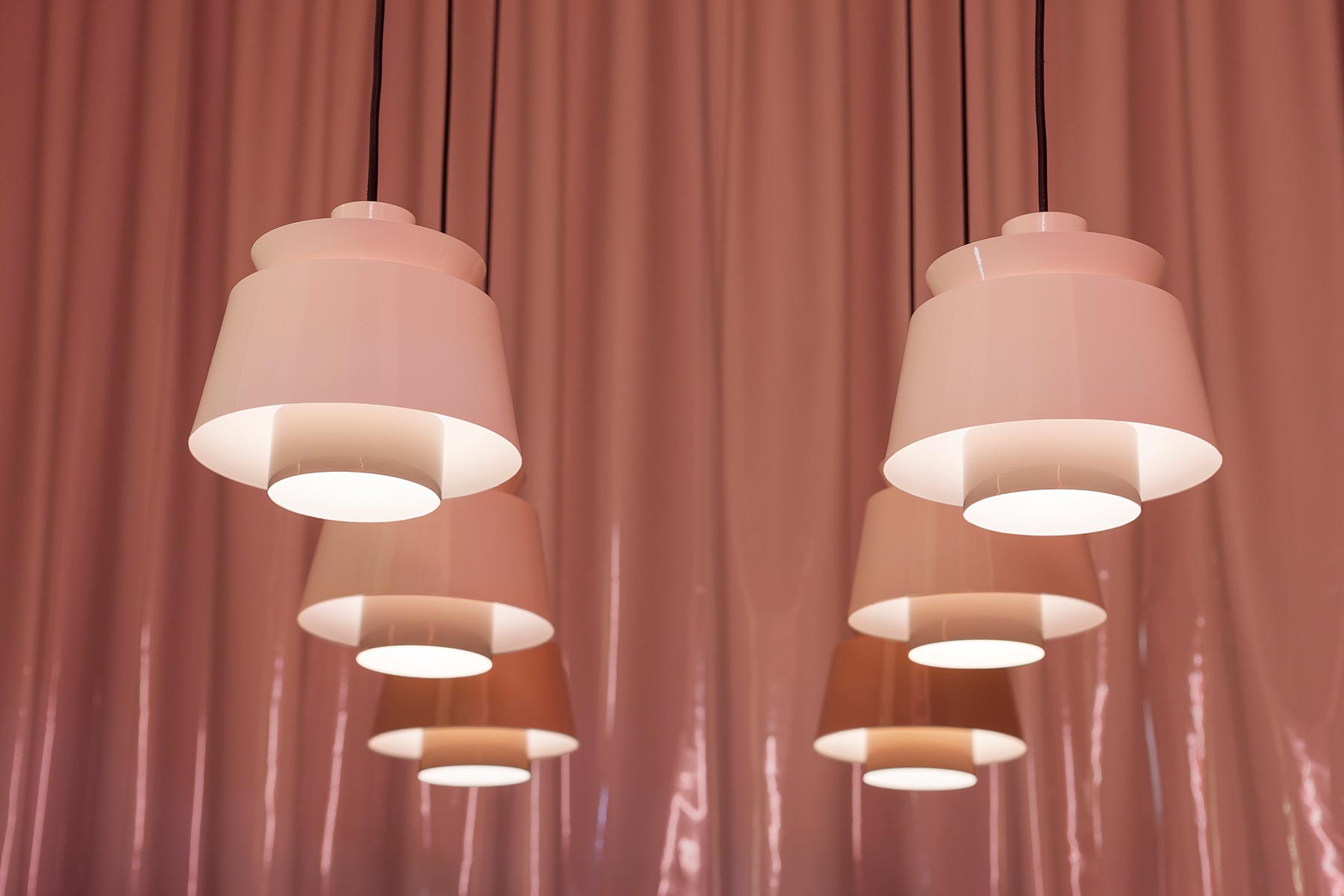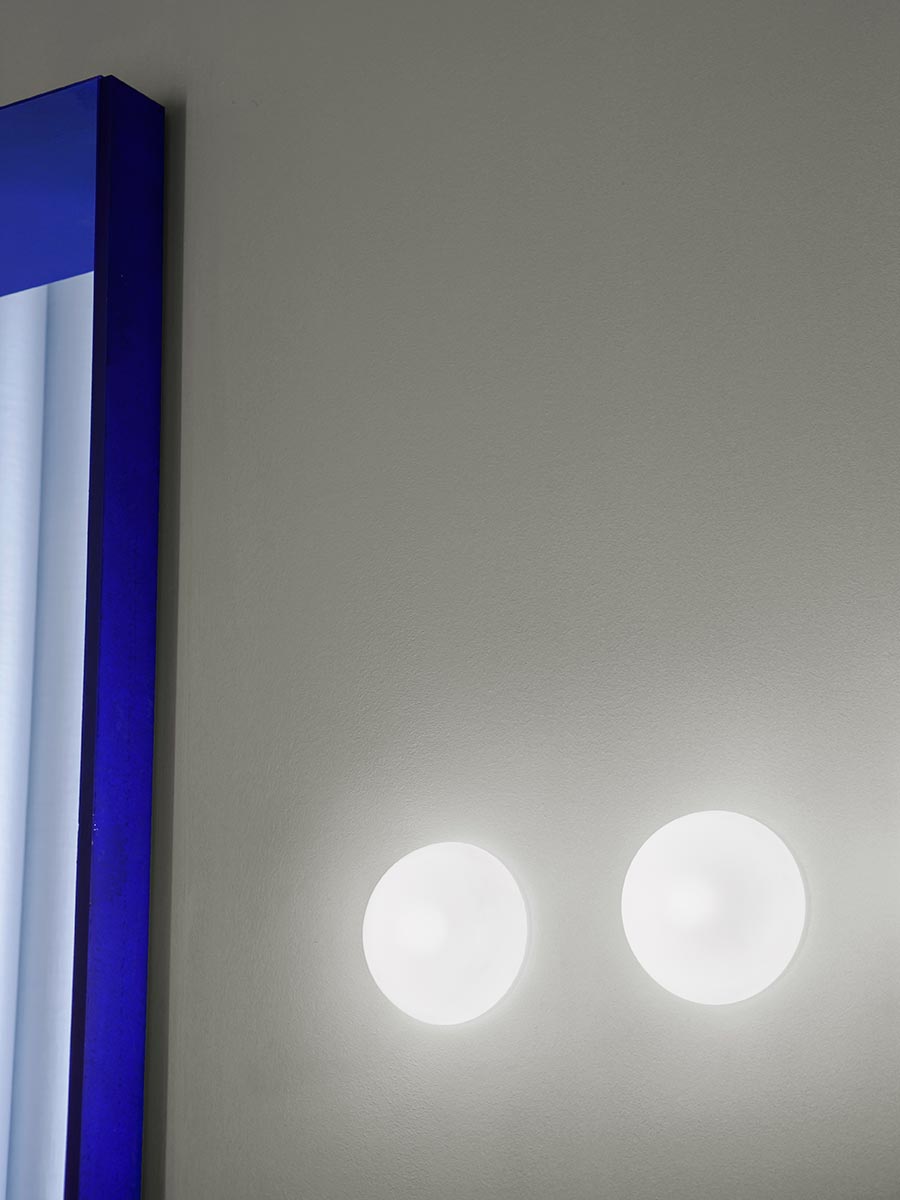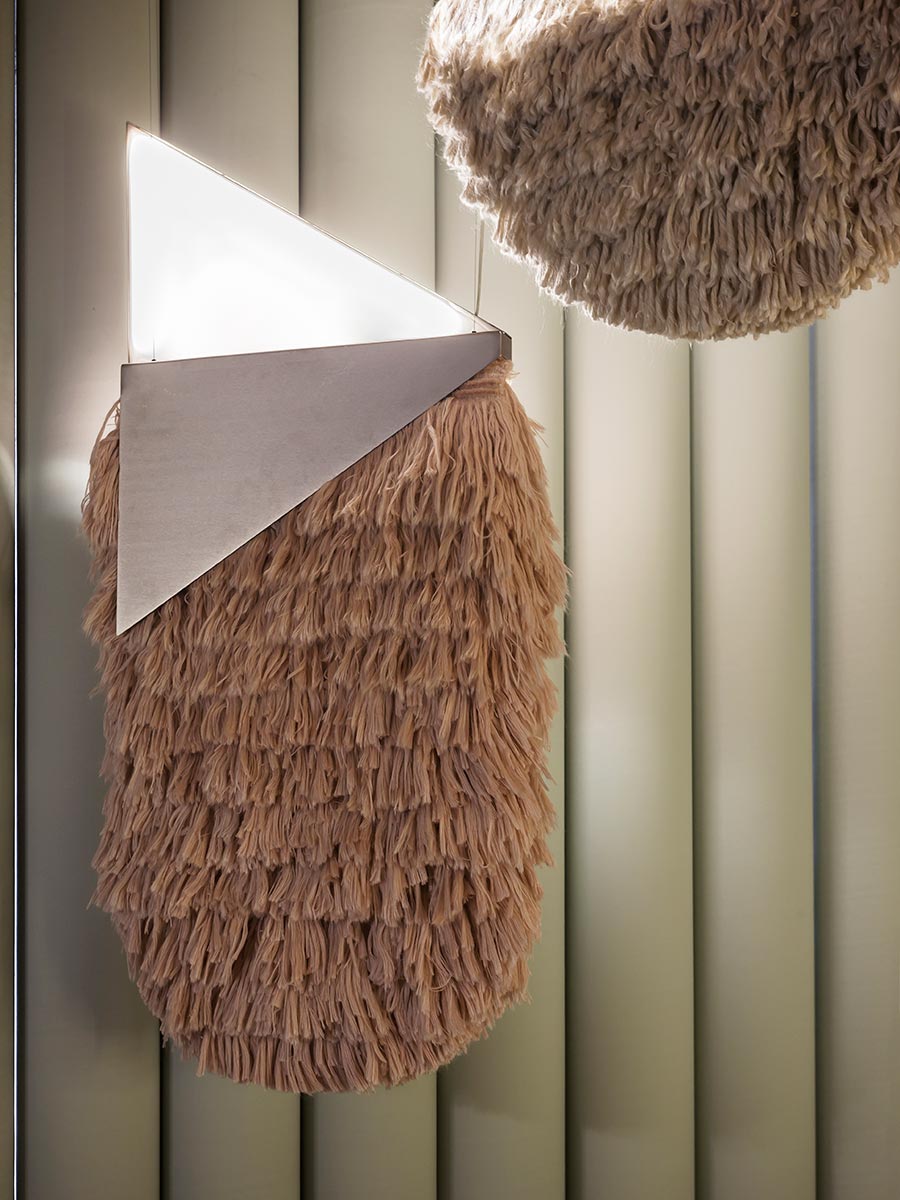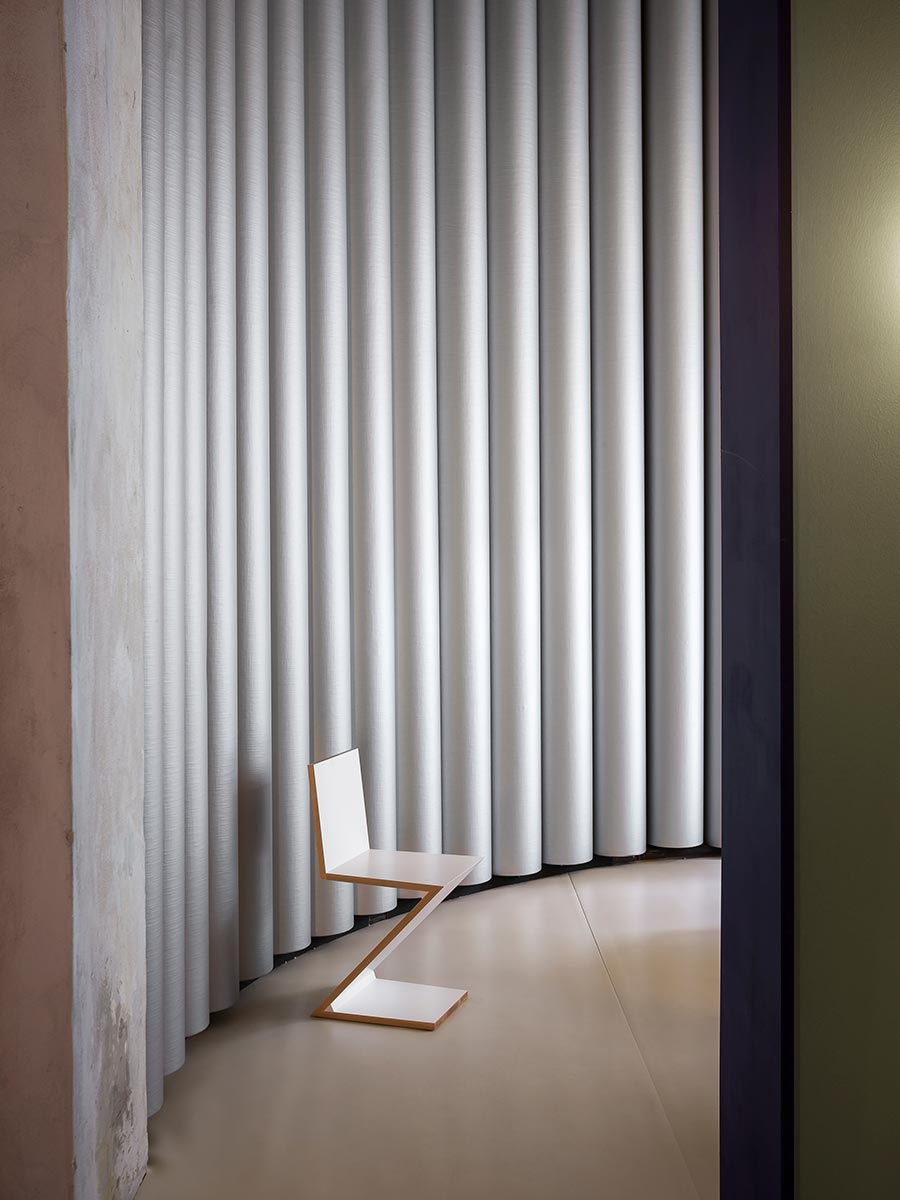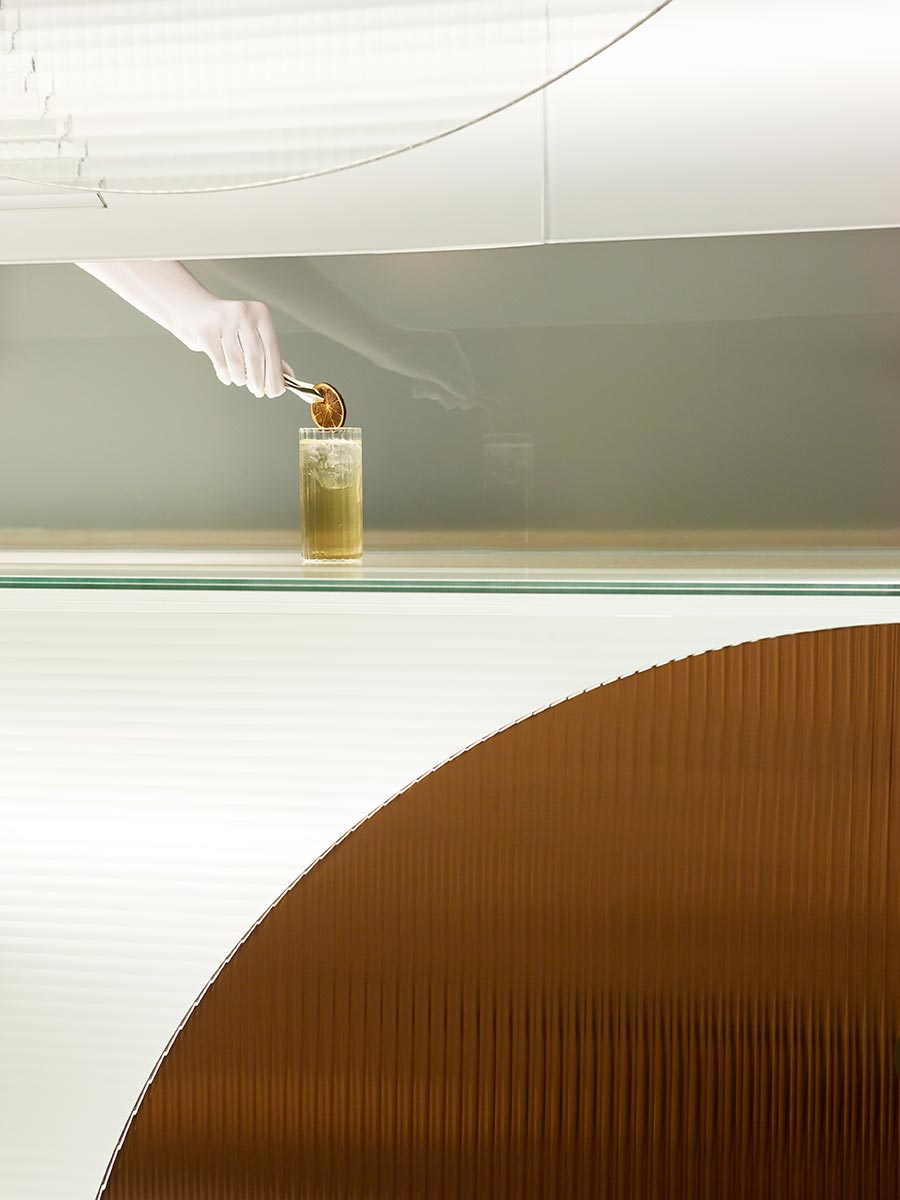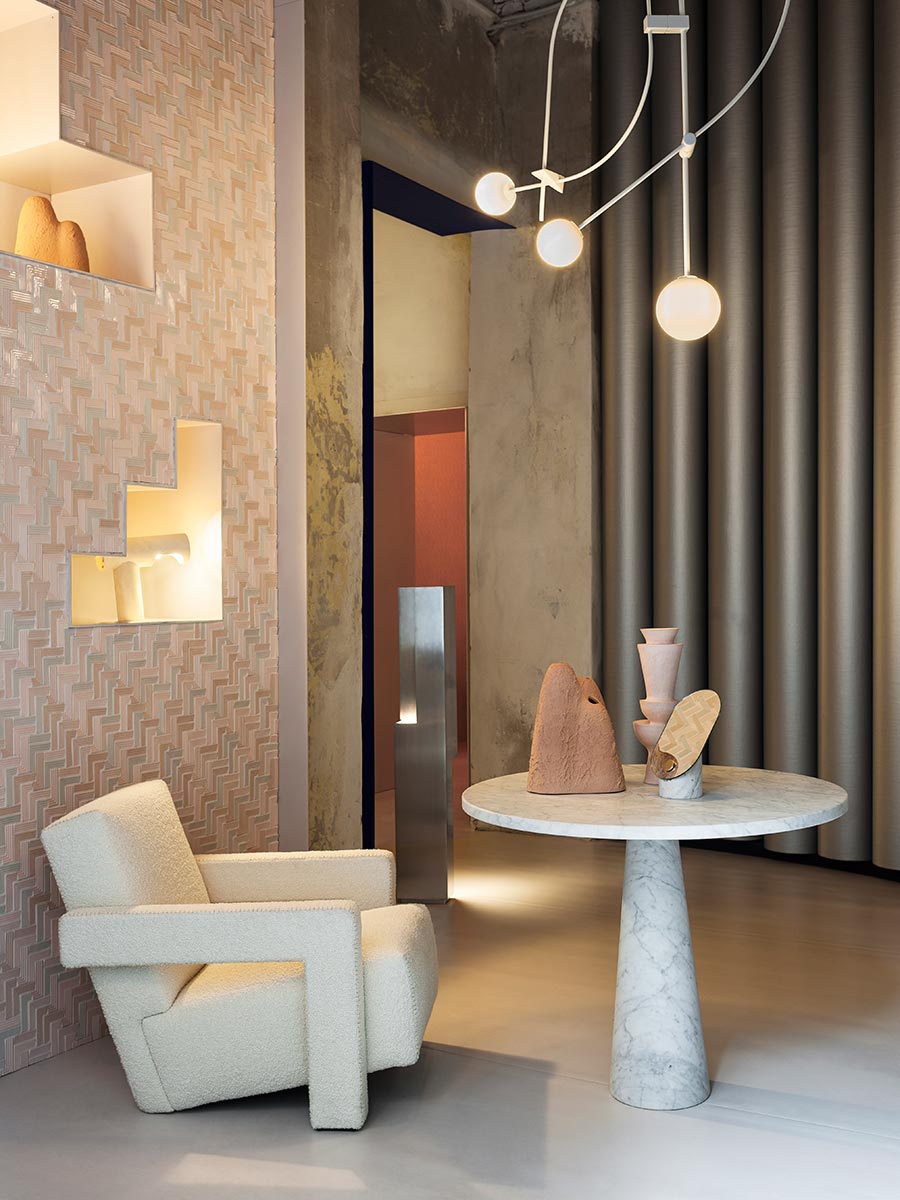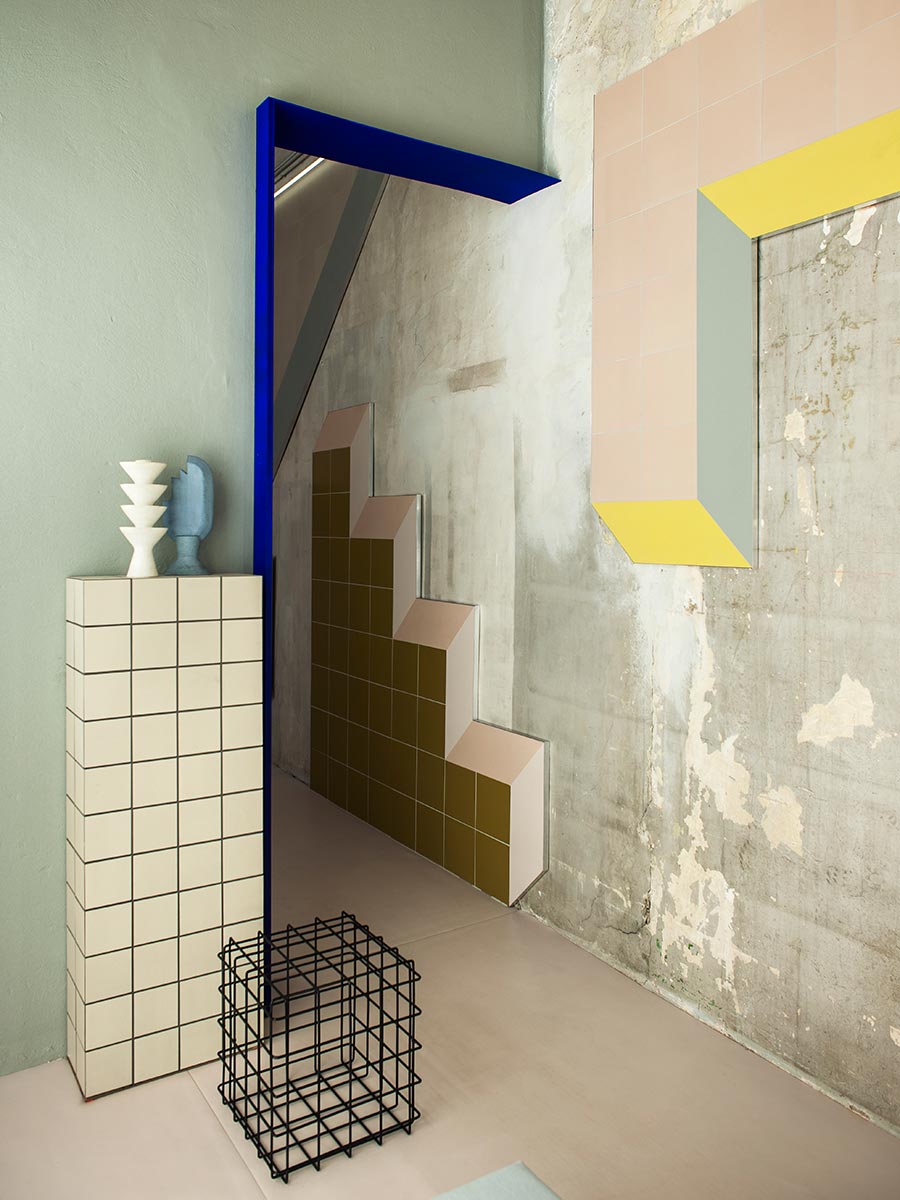 Next
Prev
Tacchini presents its design pieces at Club Unseen, the manifesto project by Studiopepe that is to be launched during the Milan Design Week. It is a secret space with a contemporary atmosphere, a research that investigates themes related to hospitality. The project develops in a unique and experiential path of interior, which interprets the different forms of living. Inside the Club, historical design compares itself with contemporary pieces selected or designed by Studiopepe, in an unusual and classified location, an exclusive, welcoming place to share. And Tacchini products, including its re-editions and novelties 2018, are among the selected pieces that contribute to the creation of this exclusive atmosphere.

One of the novelties is Julep by Jonas Wagell, the upholstered sofa and armchair are characterised by soft and enveloping shapes, a collection inspired by the Avant-Garde furniture of the Fifties, with a romantic and feminine line. The second novelty is the Pi–Dou vases by Alvino Bagni, the perfect blend of material, technique, functionality, tradition and beauty. As re-editions are the Sesann sofa by Gianfranco Frattini, an informal upholstered seat featuring a tubular steel structure; the Coot table by Gordon Guillaumier, inspired by the pure and simple geometry of a petal that allows you to arrange different compositions and the E63 lamp by Umberto Riva, in steel and with simple lines that seem to give shape to the light itself.
2018 Triennale Design Museum, Milan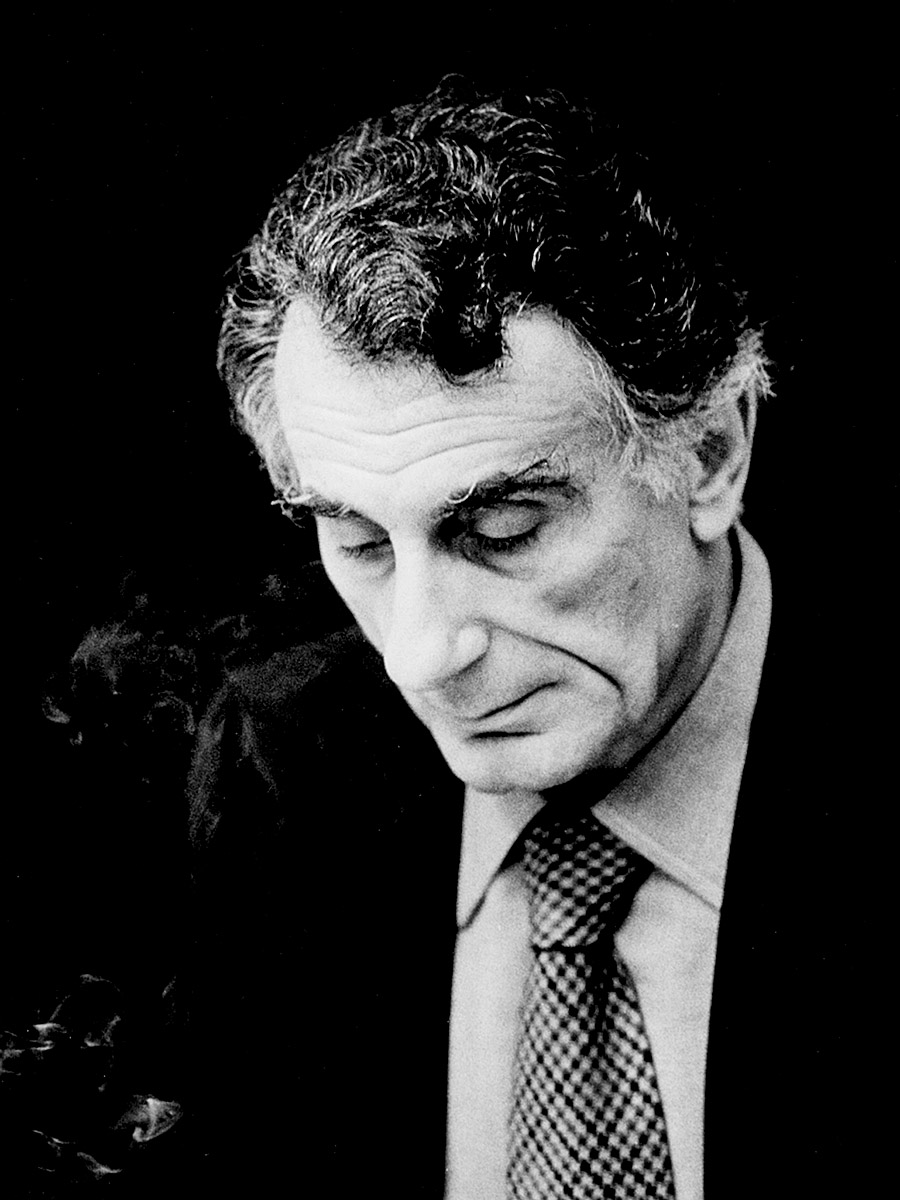 Next
Prev
Tacchini, with its re-editions characterised by fine tailoring and artisanal quality, has been included in the exhibition Ritrovare Gianfranco Frattini – part of a series of five exhibitions on Design and the territory of Monza and Brianza – presented by the Triennale Design Museum from 15th April, at Belvedere of Monza Villa Reale. The story on the designer focuses on his masterpieces, without forgetting the incursions in the product design territory and the strong continuity with the interiors.
2017 Road Show c/o Largo, Geneva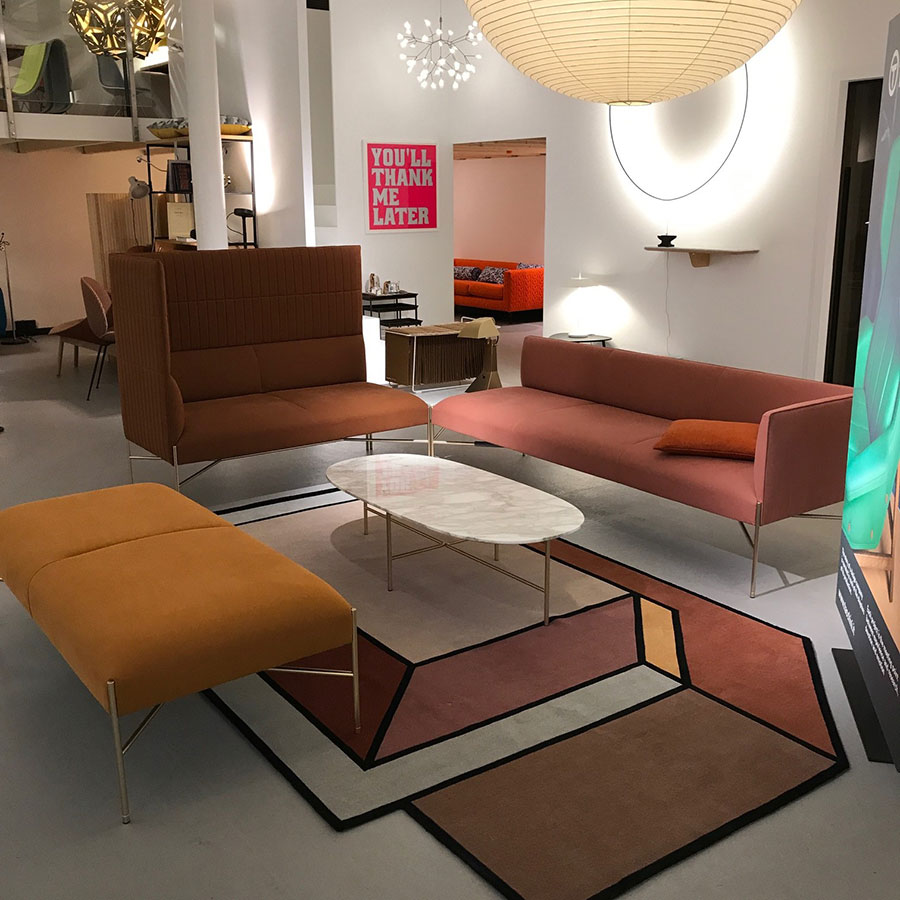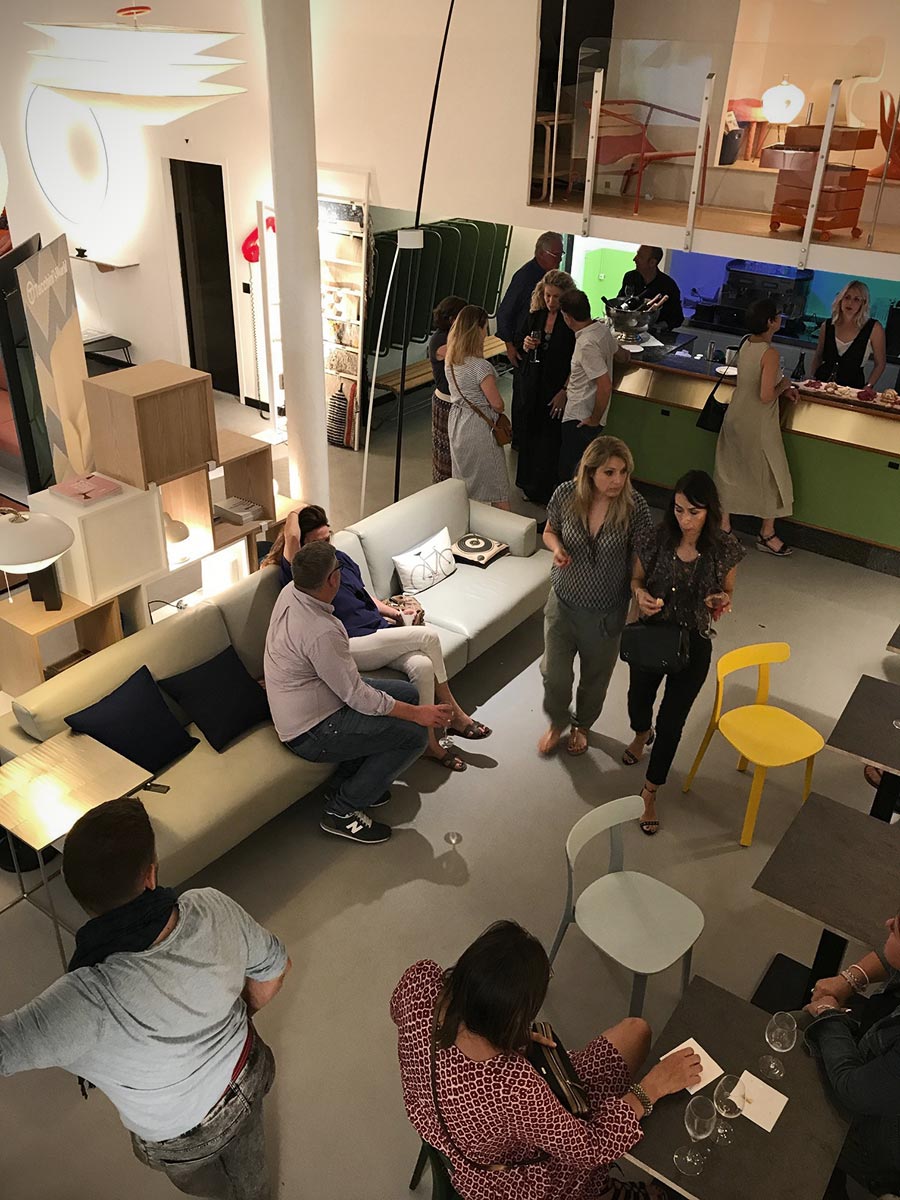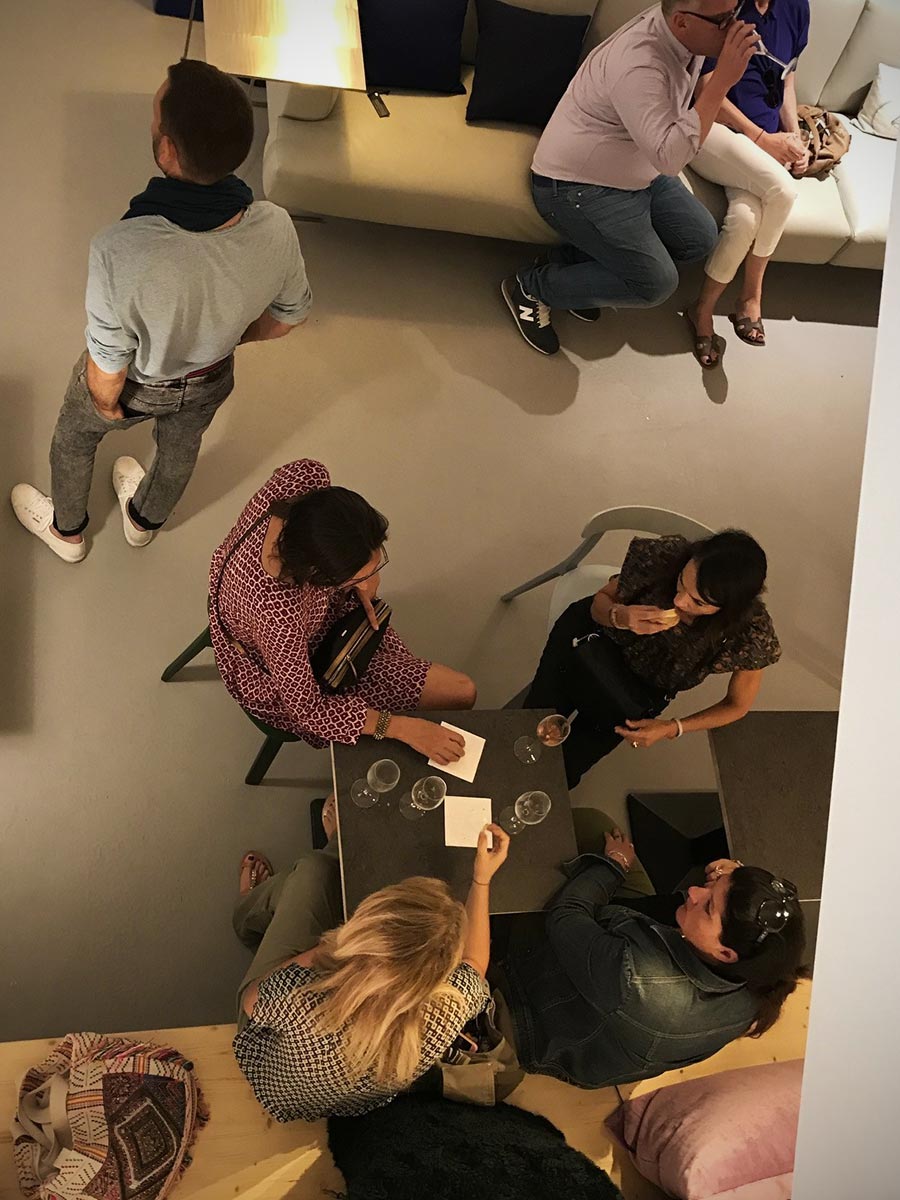 Next
Prev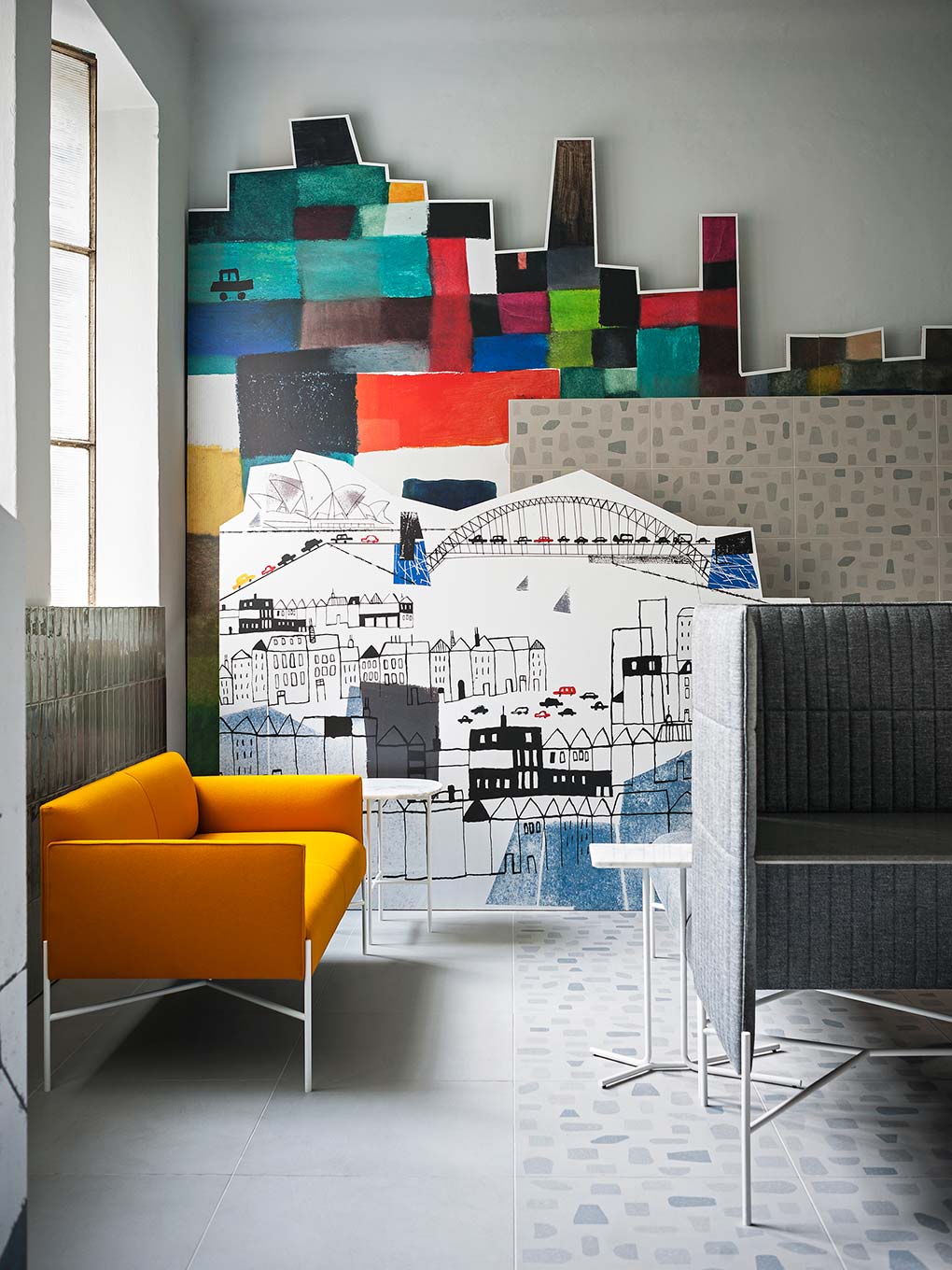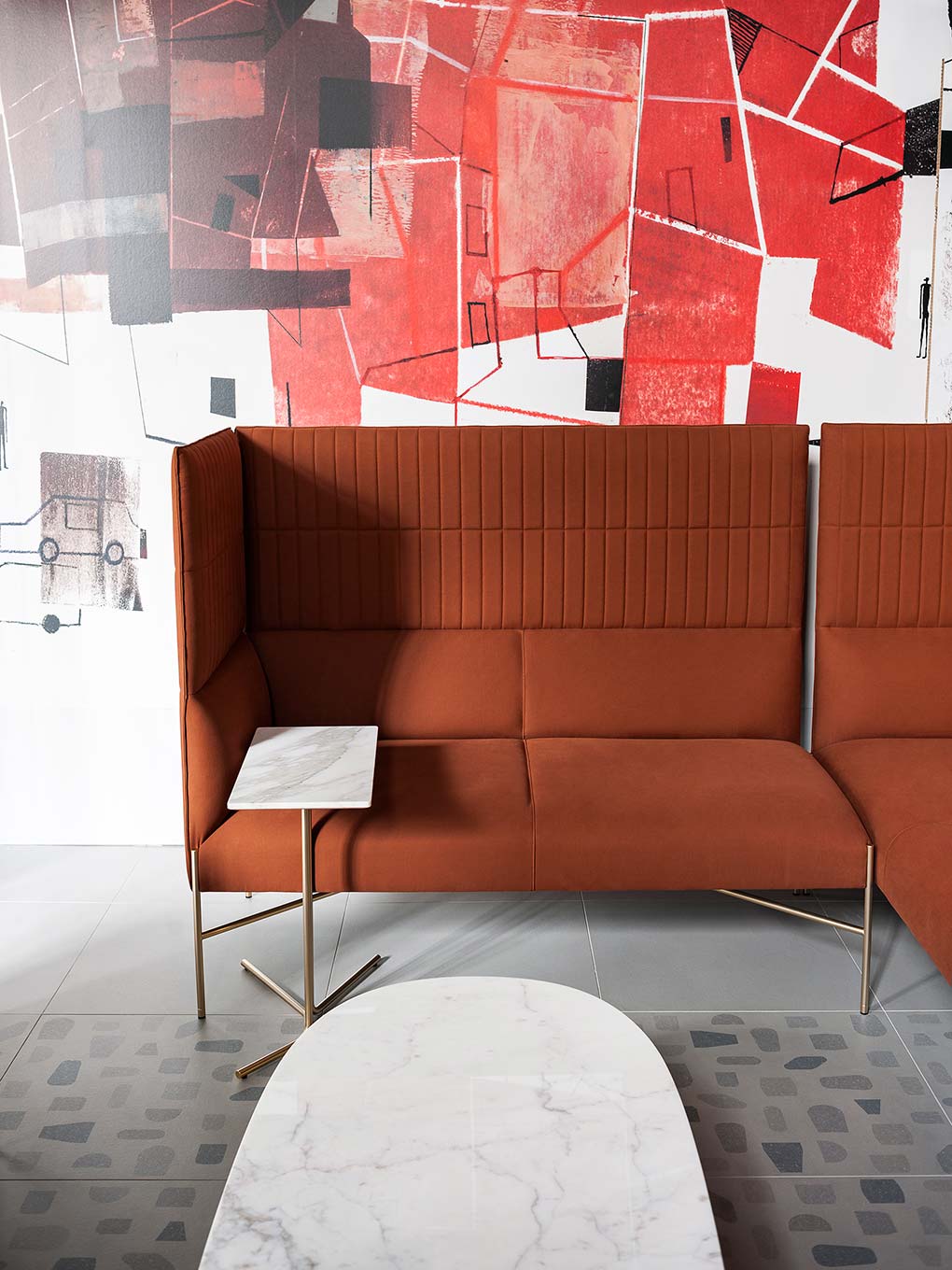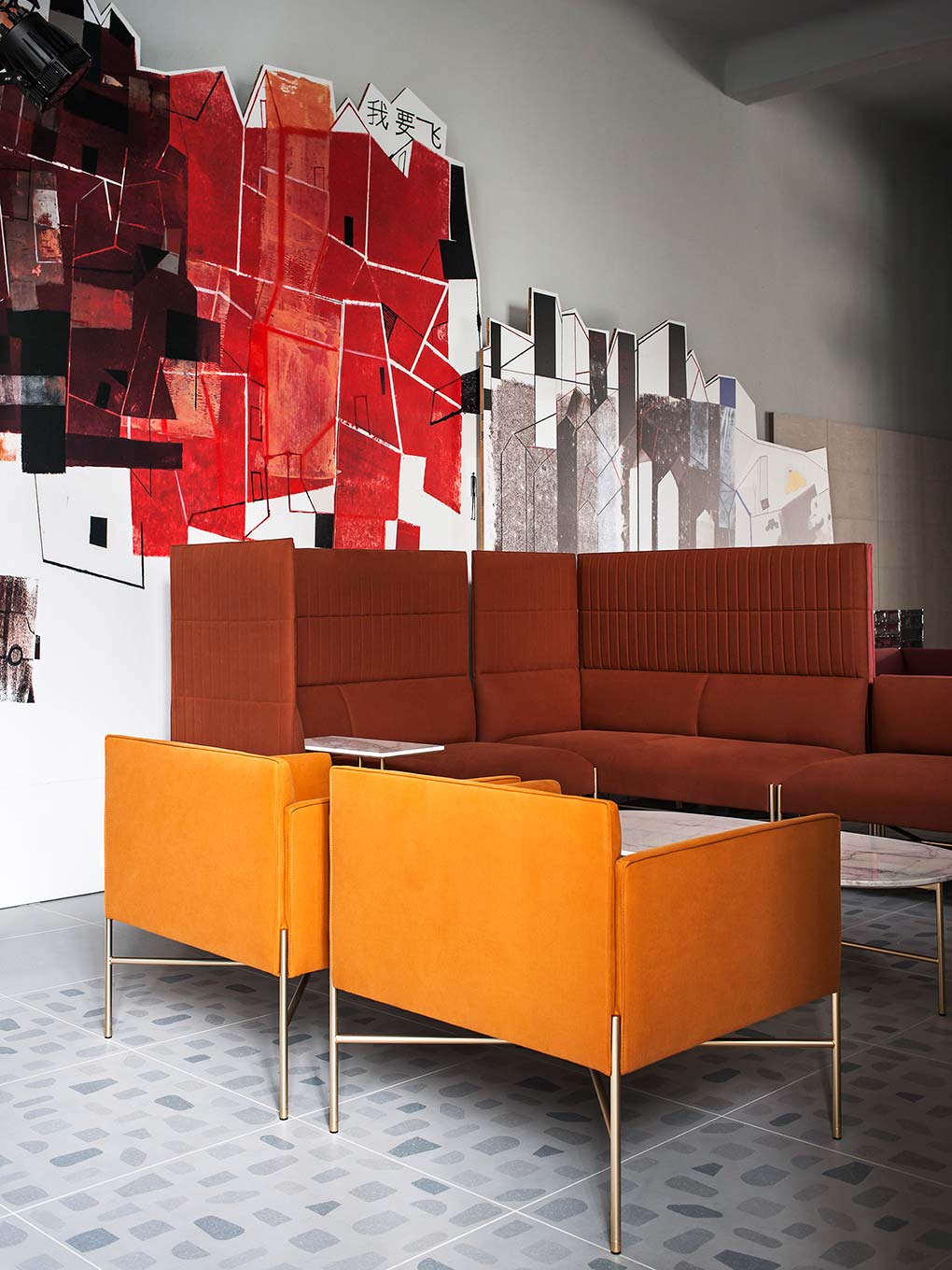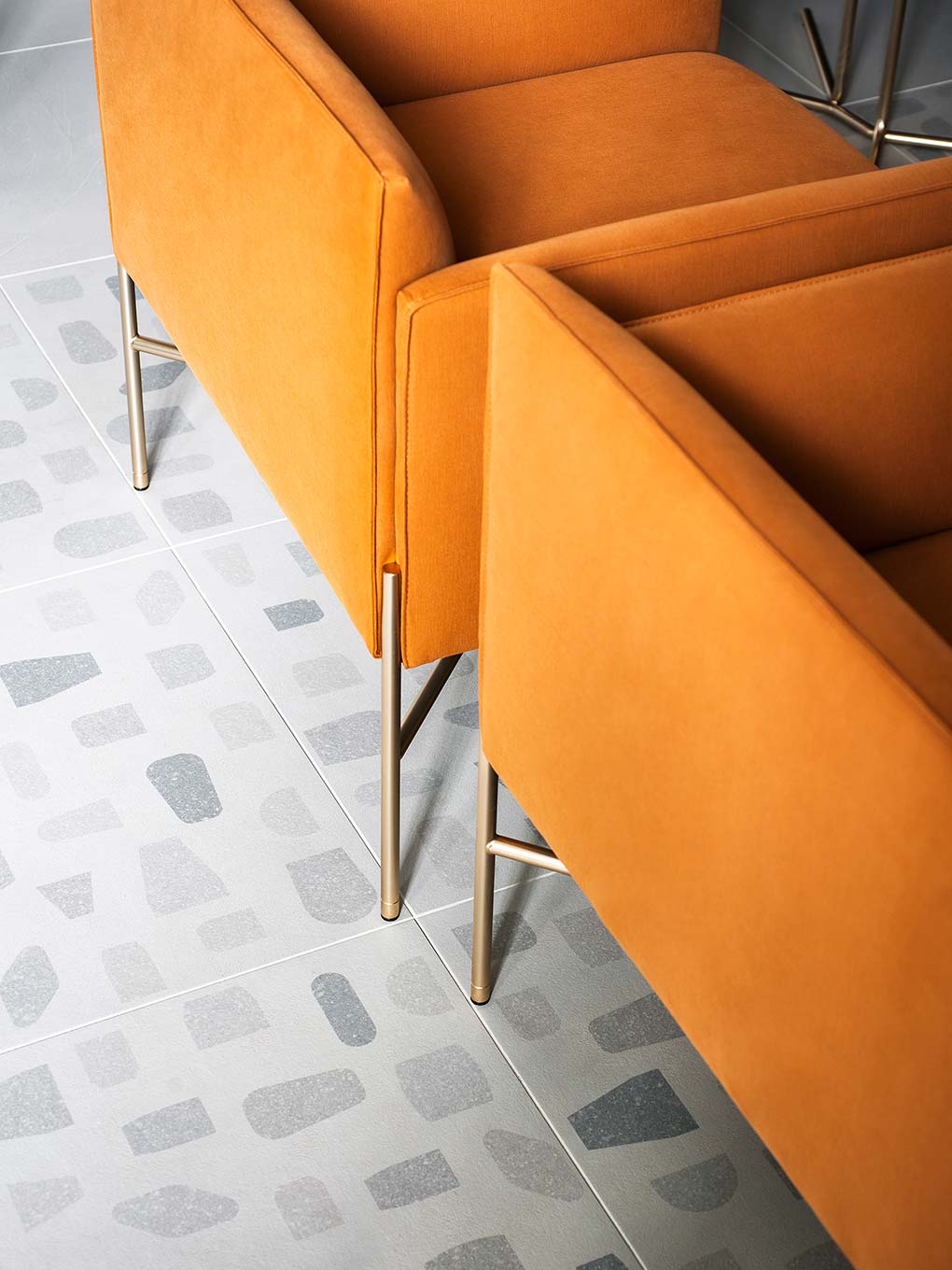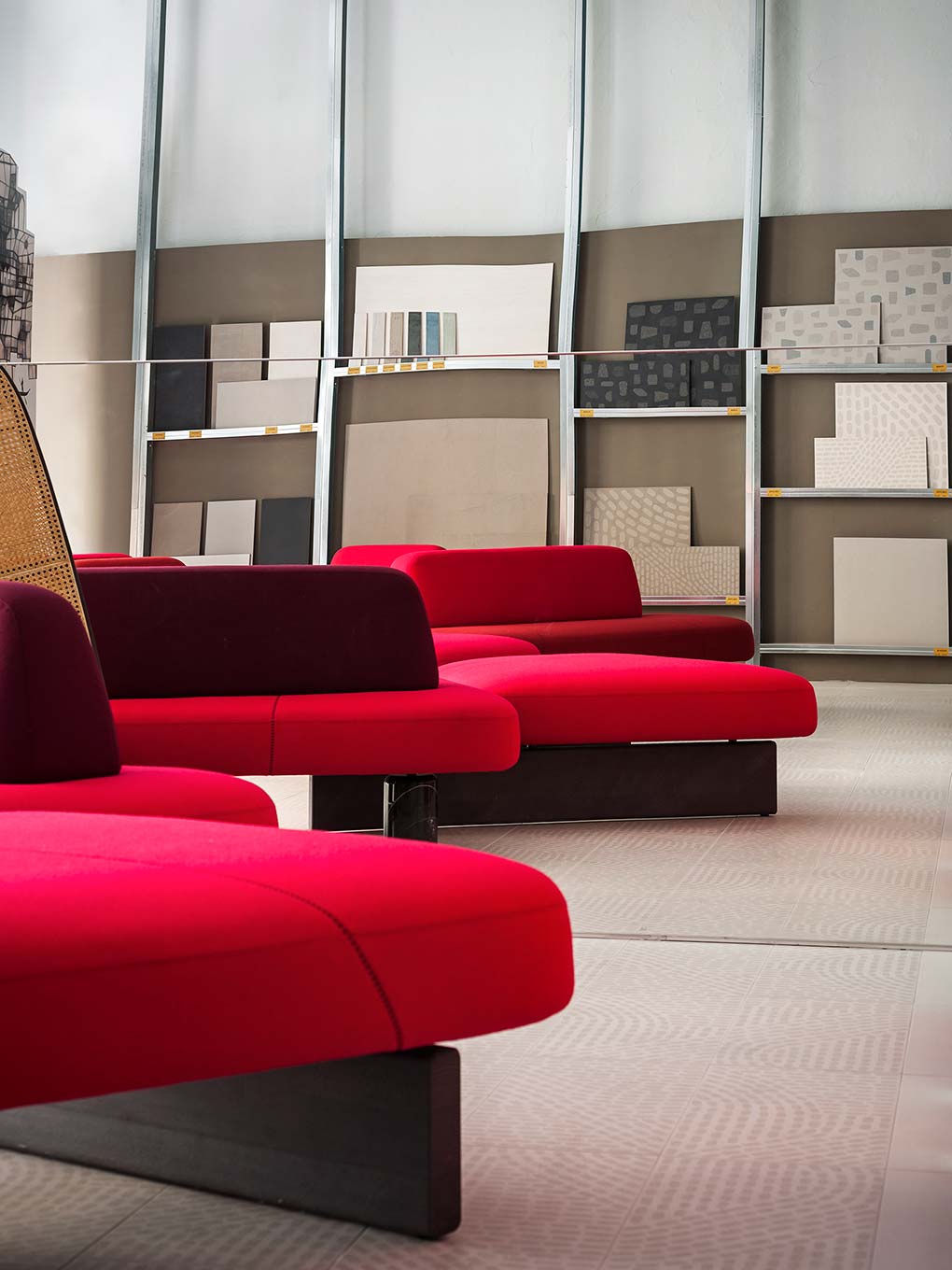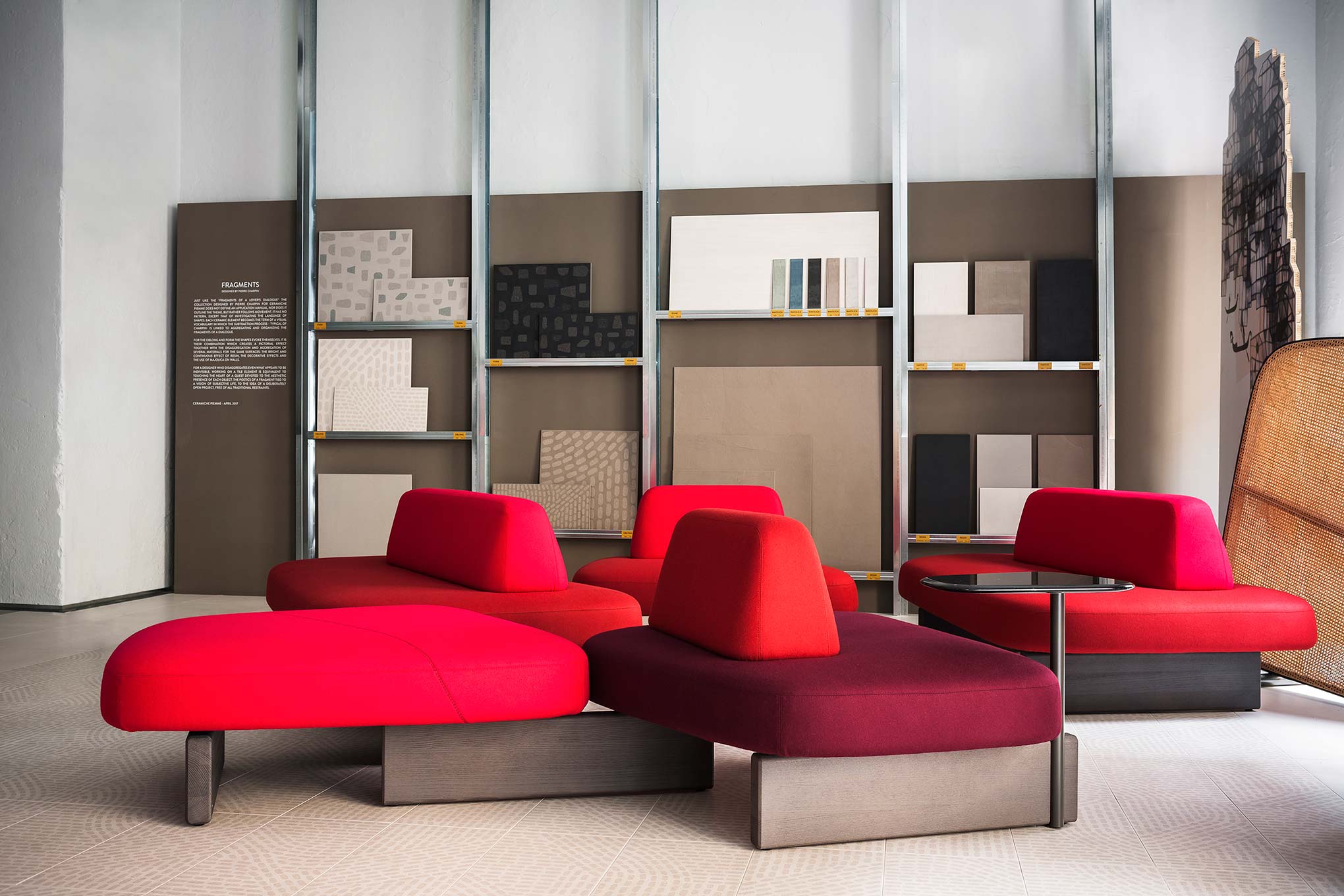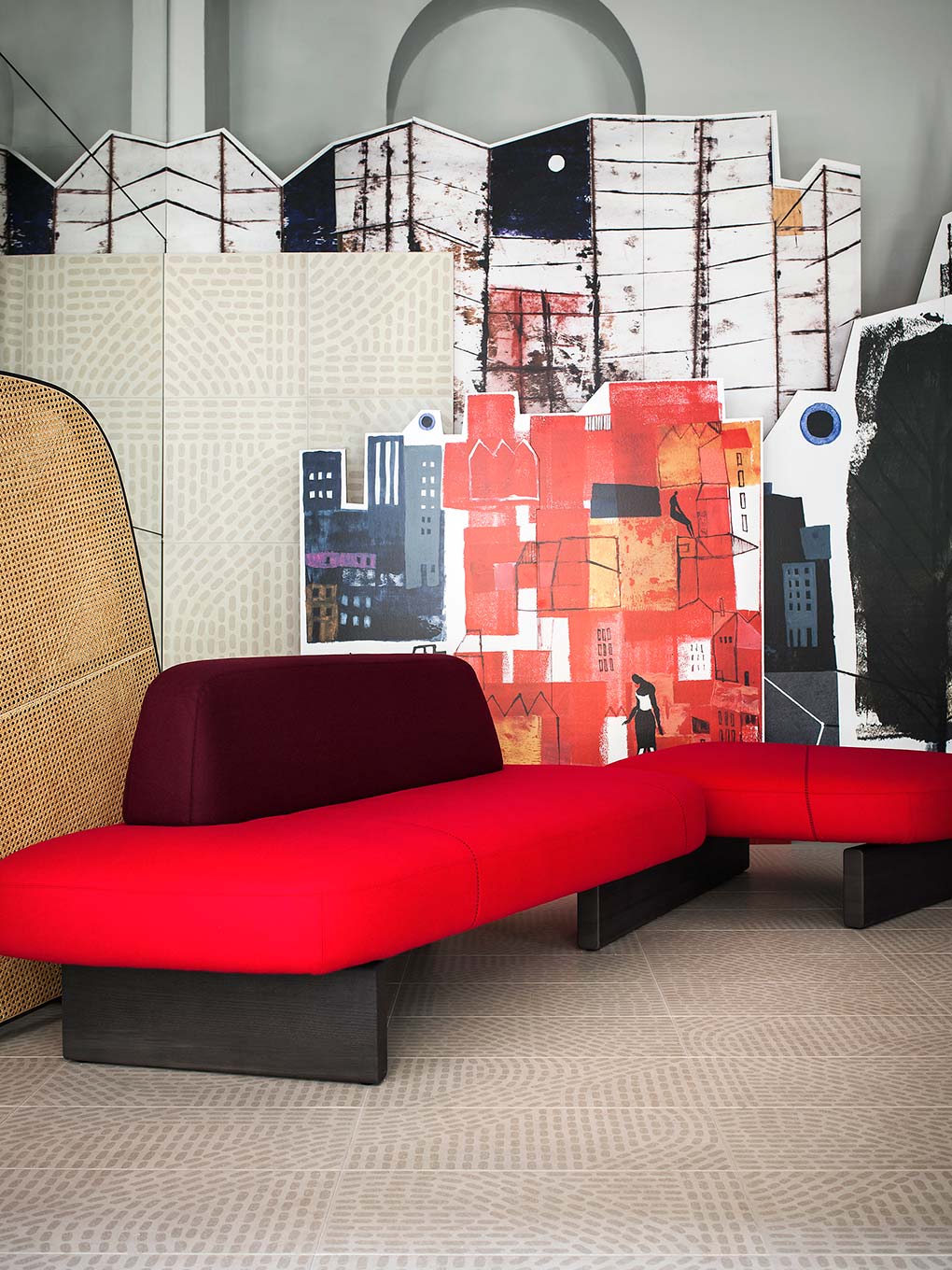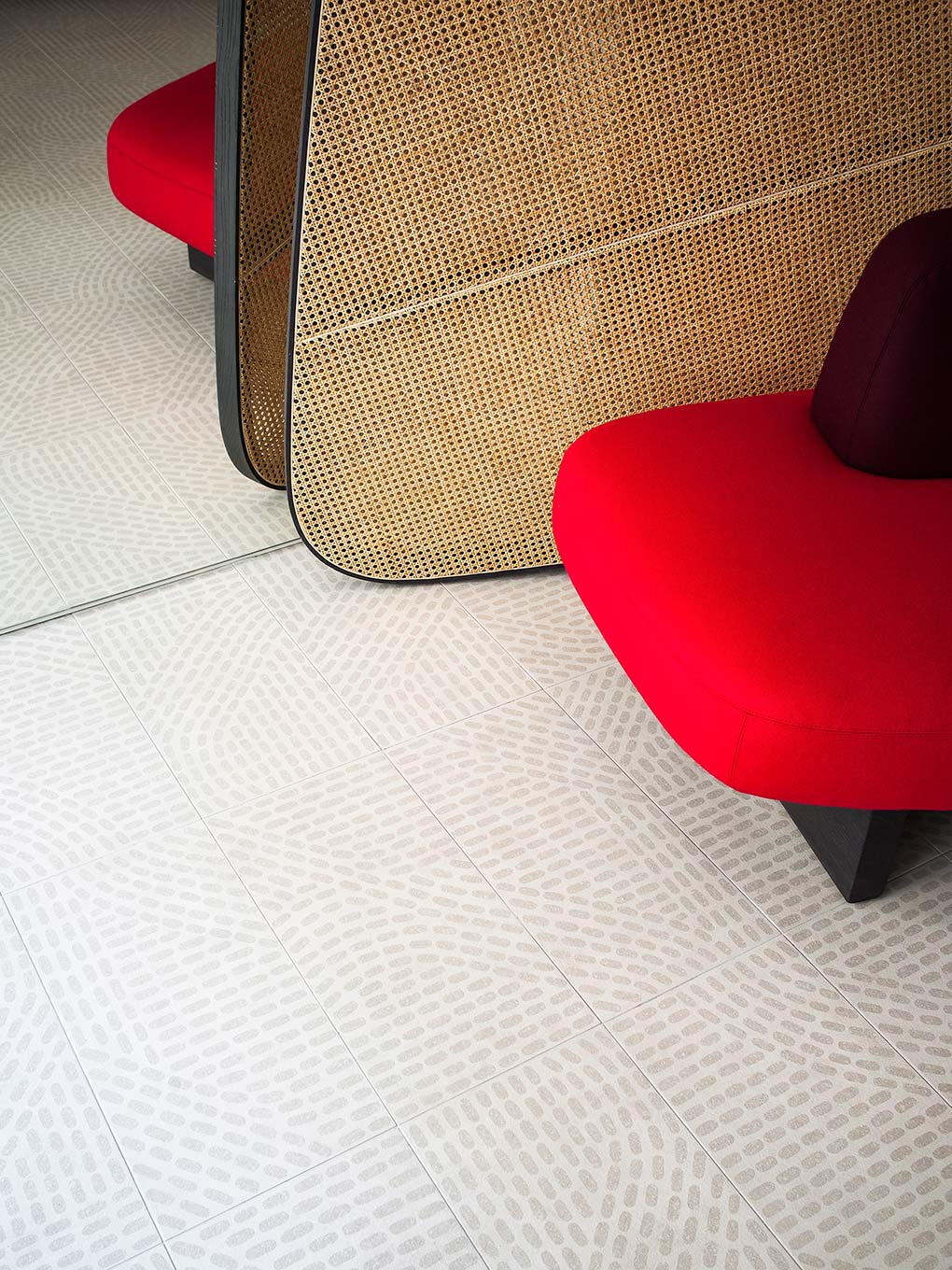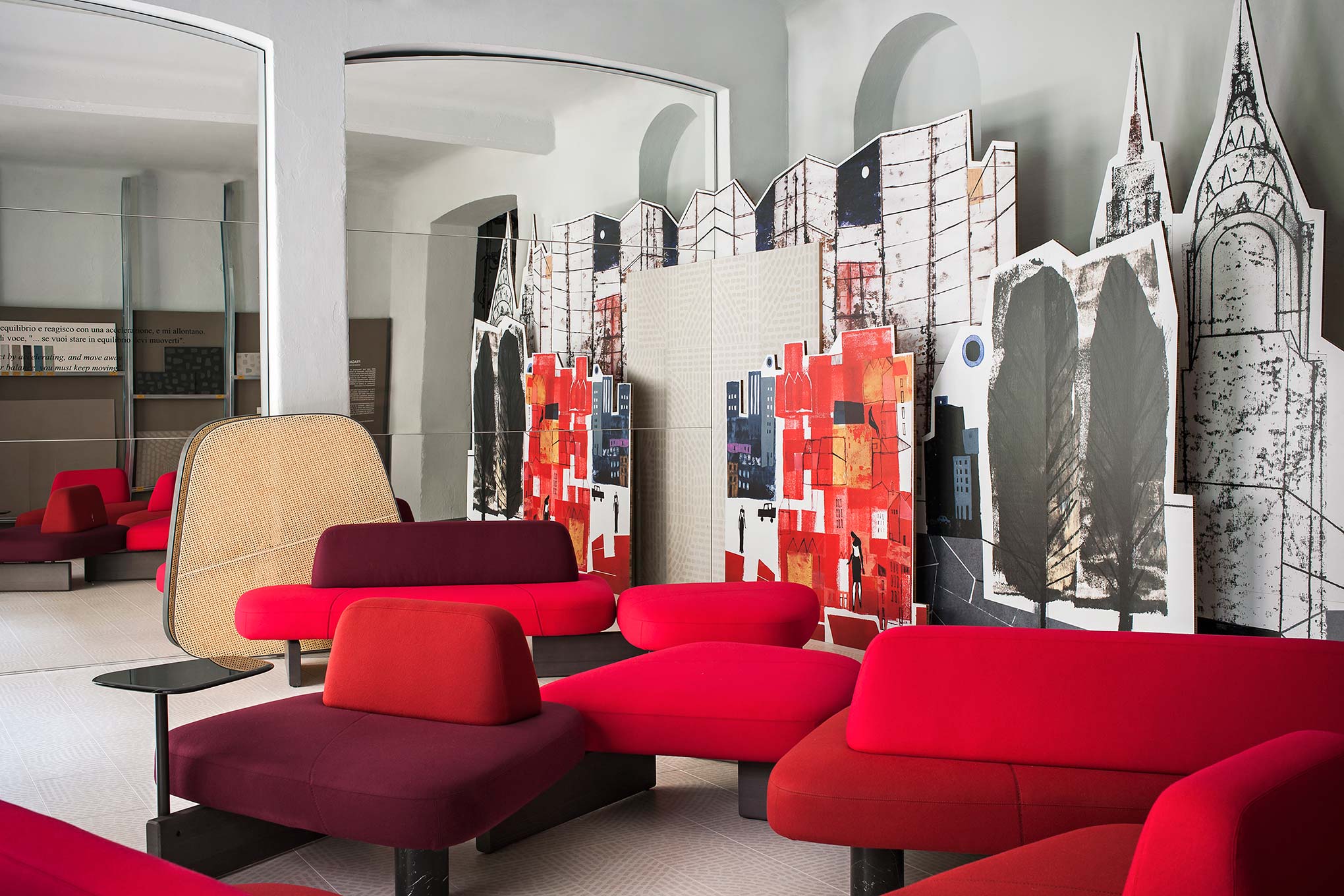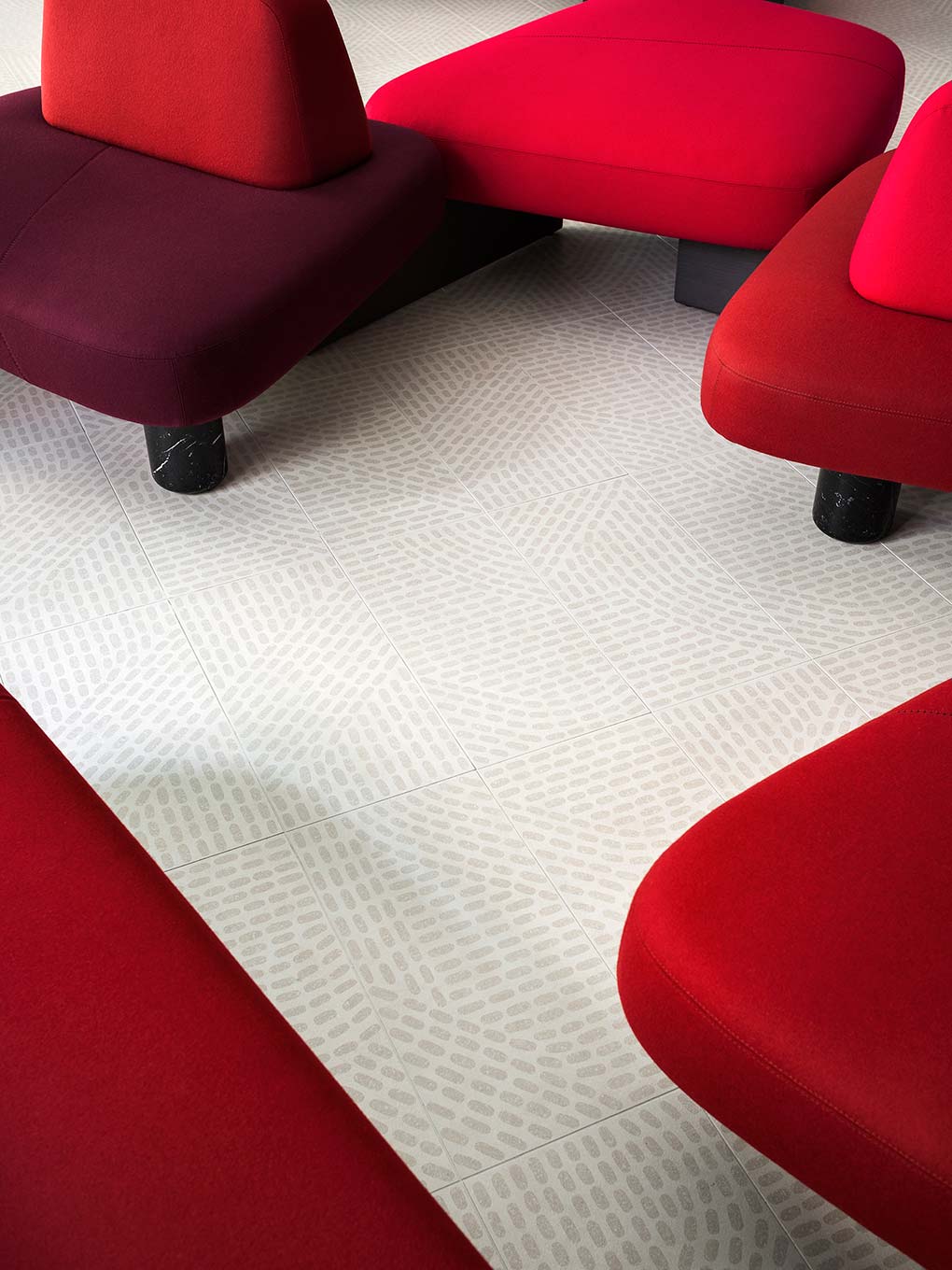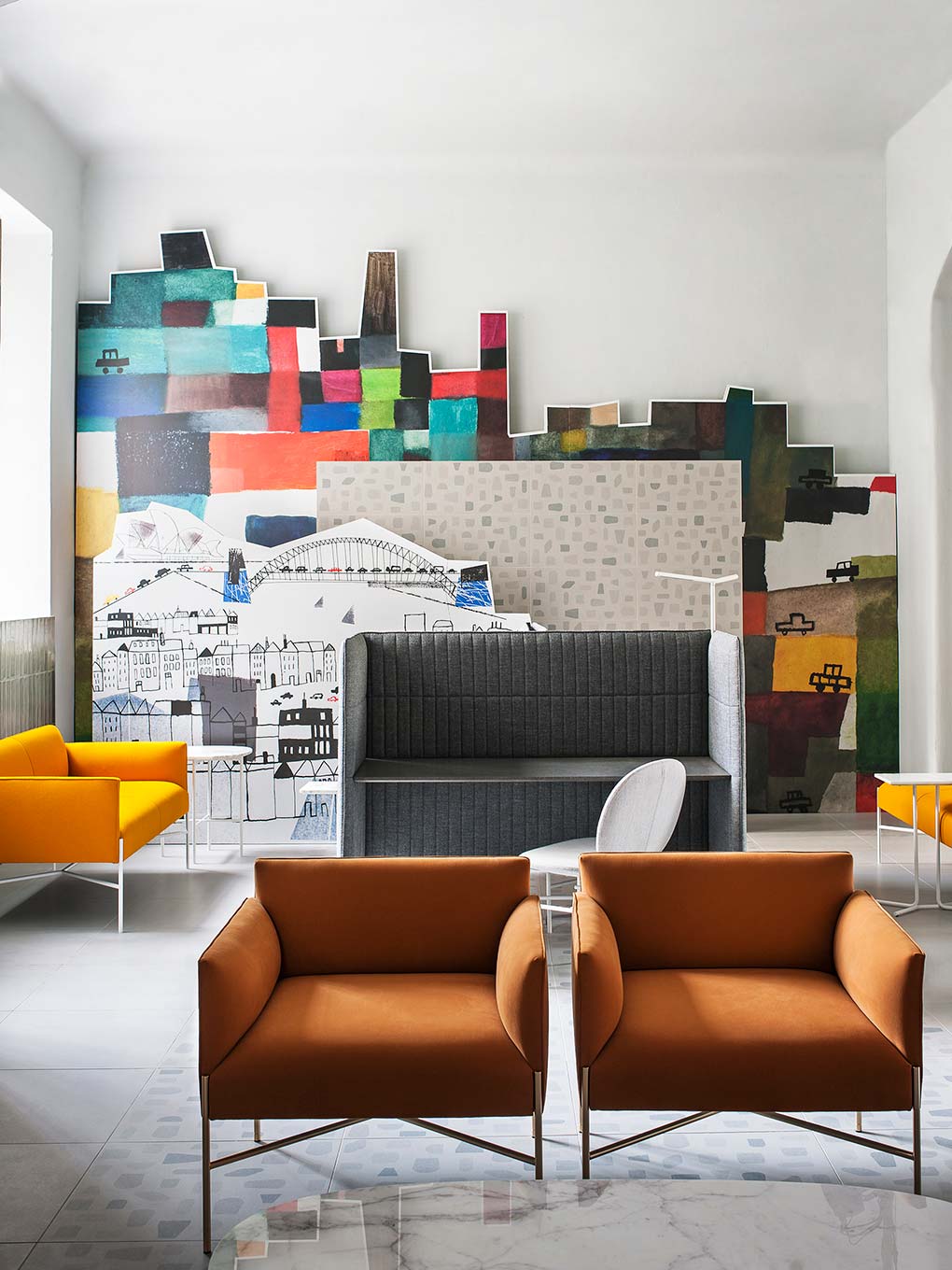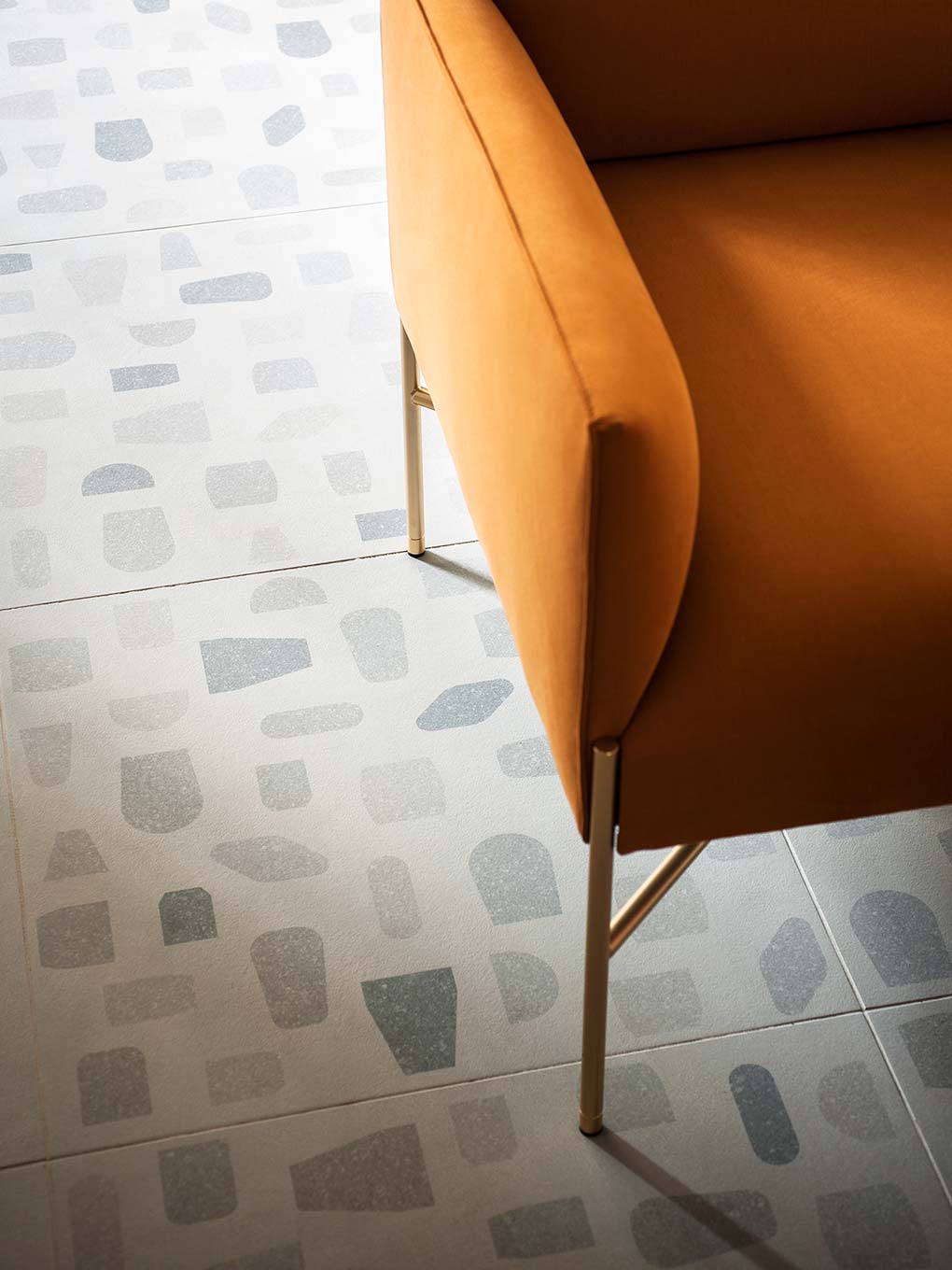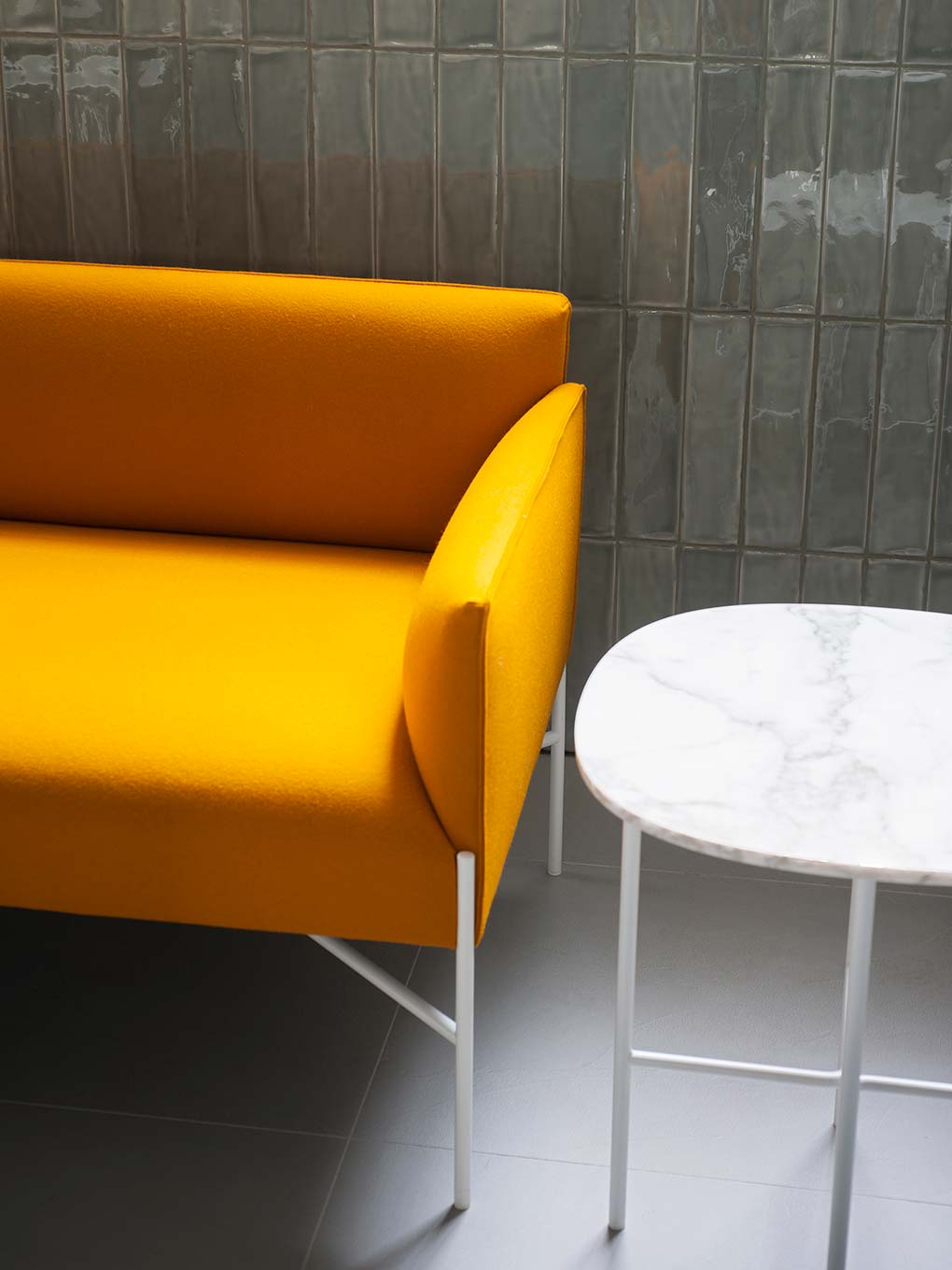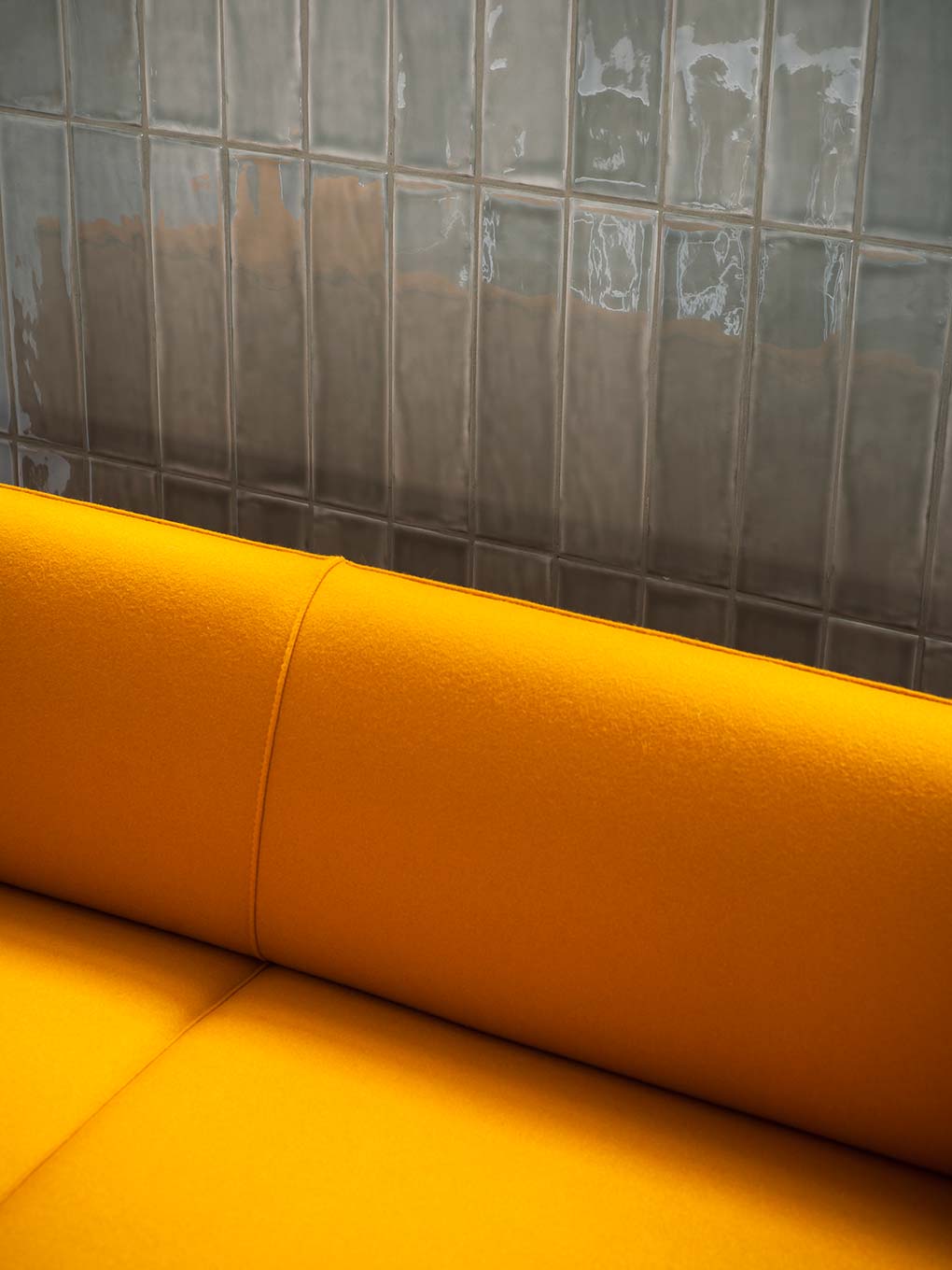 Next
Prev
Falegnameria Cavalleroni (Via Palermo 8, Milano)
Tacchini & Ceramiche Piemme: a story that, starting from artistic suggestions, brings the visitor into a dreamlike landscape where Pierre Charpin's tiles frame the sofas designed by Pearson Lloyd and Gordon Guillaumier.
2017 Elle Decor Concept Store, Milan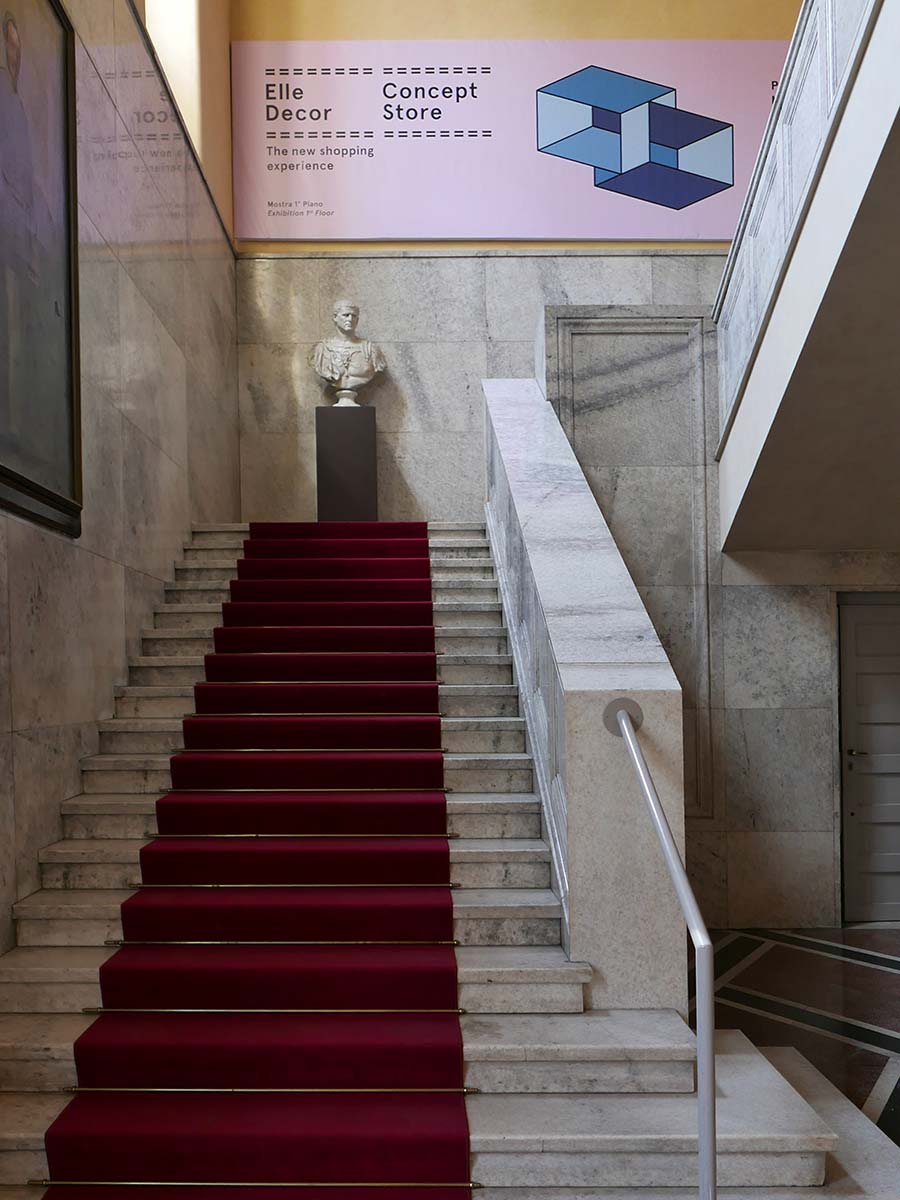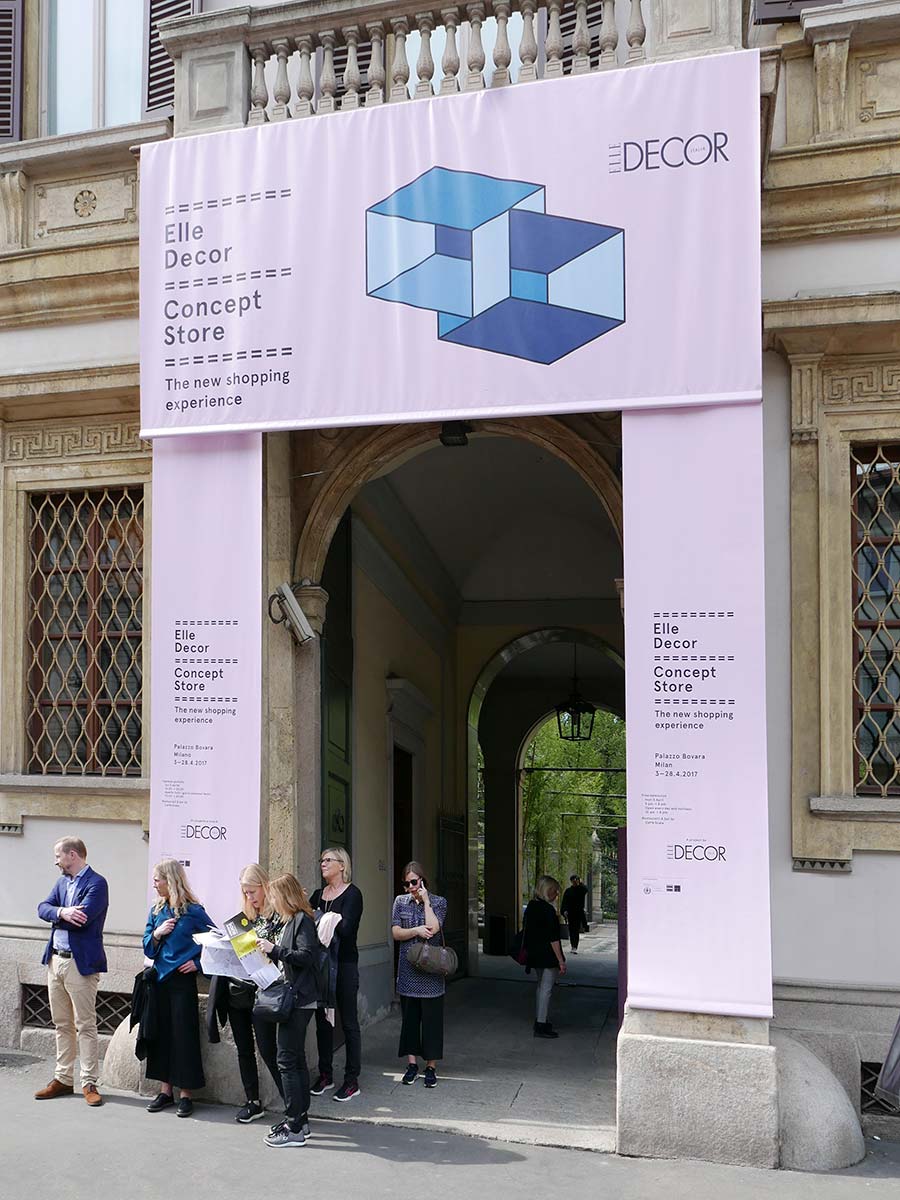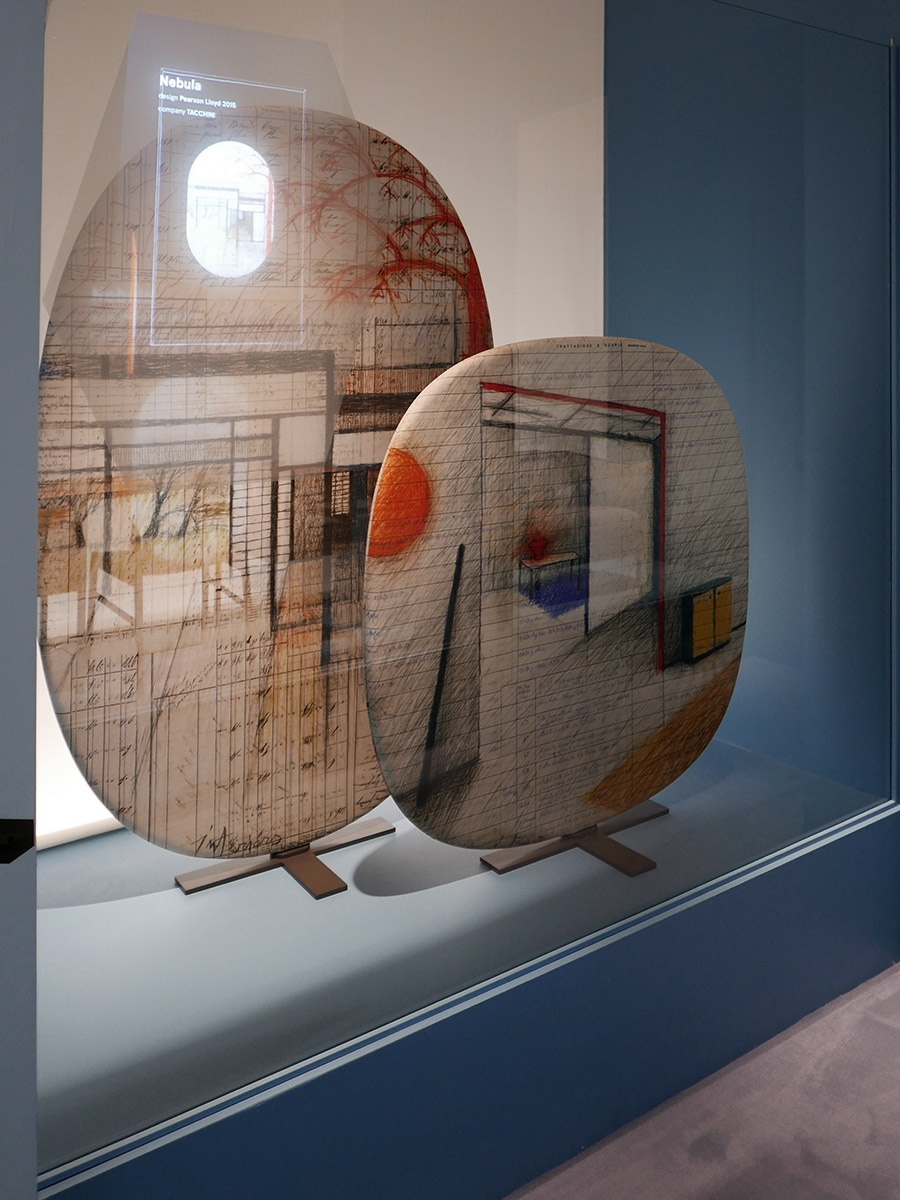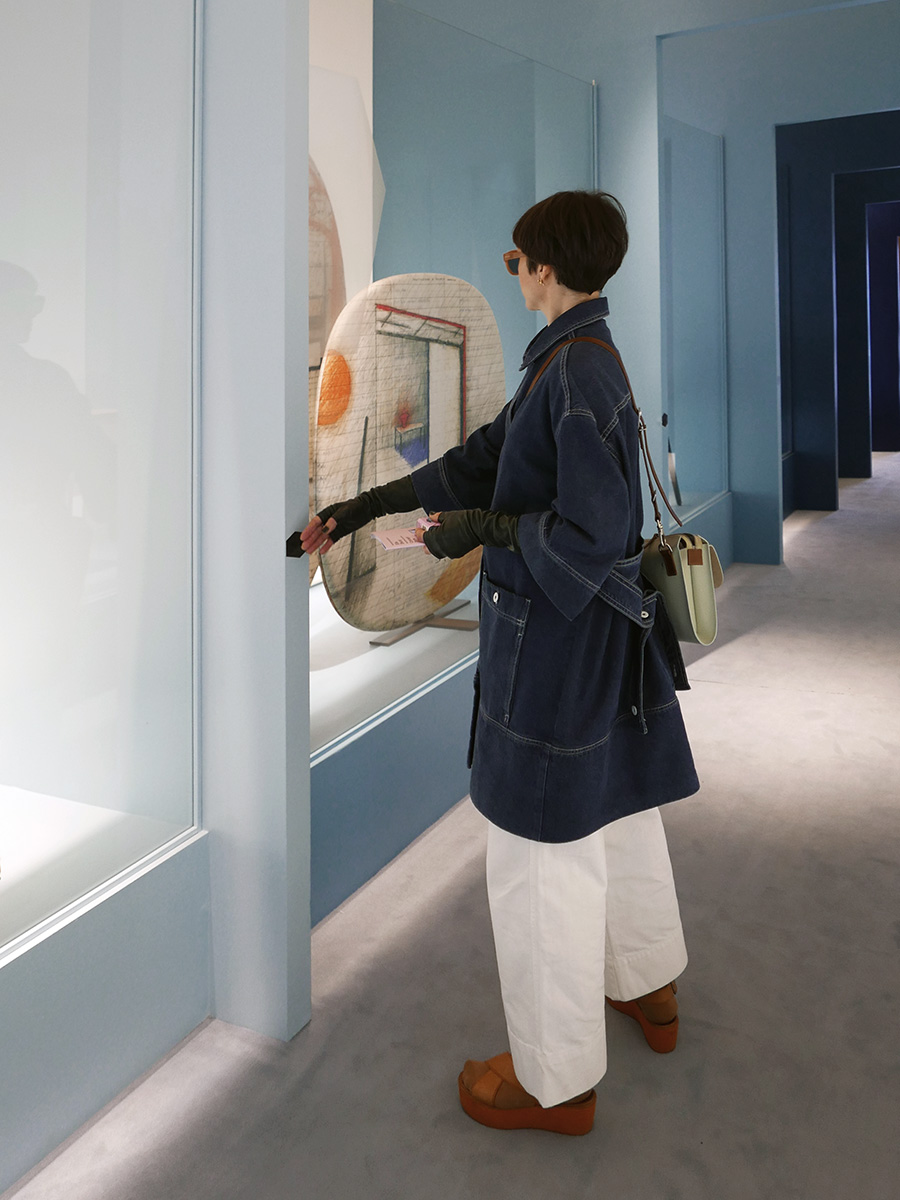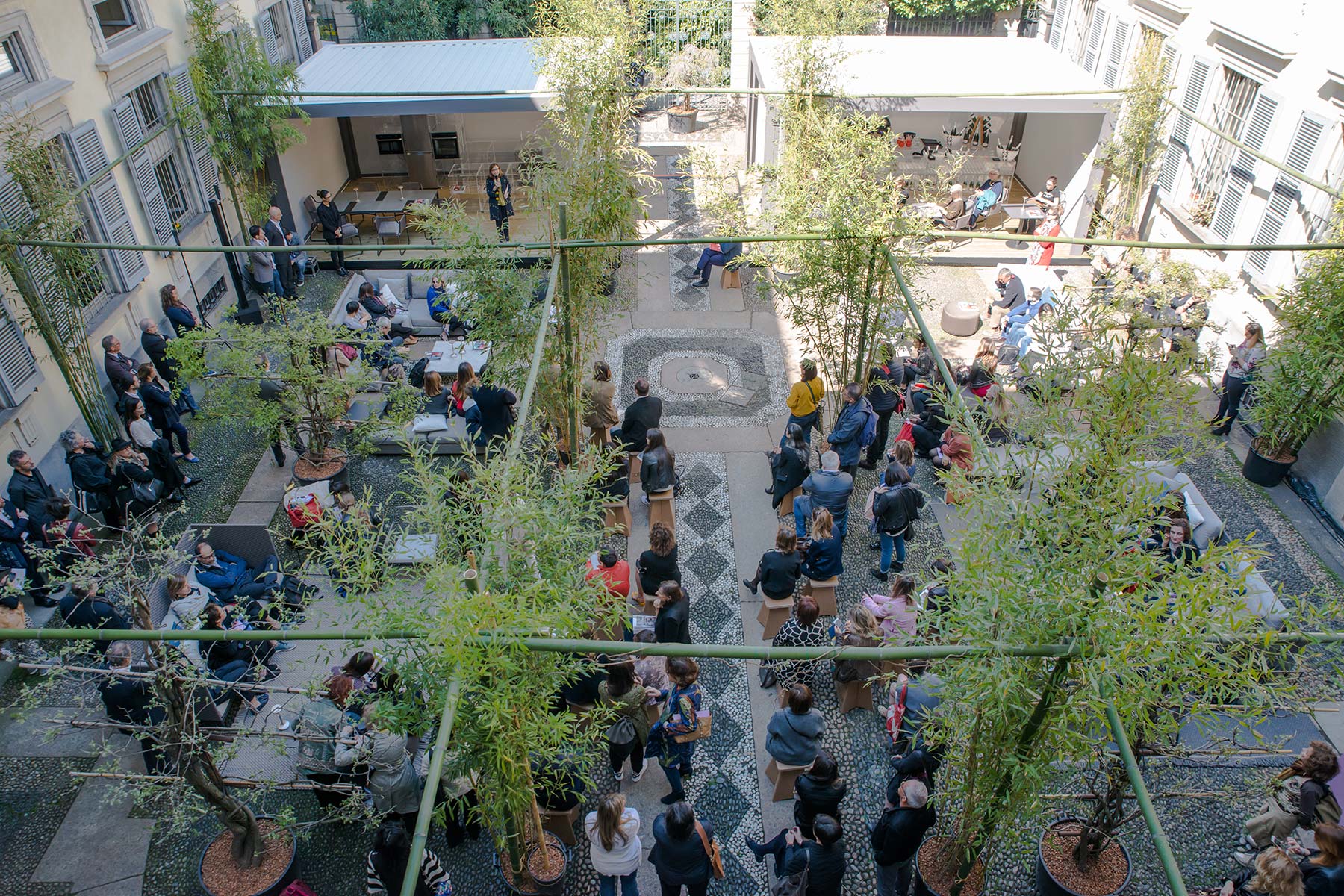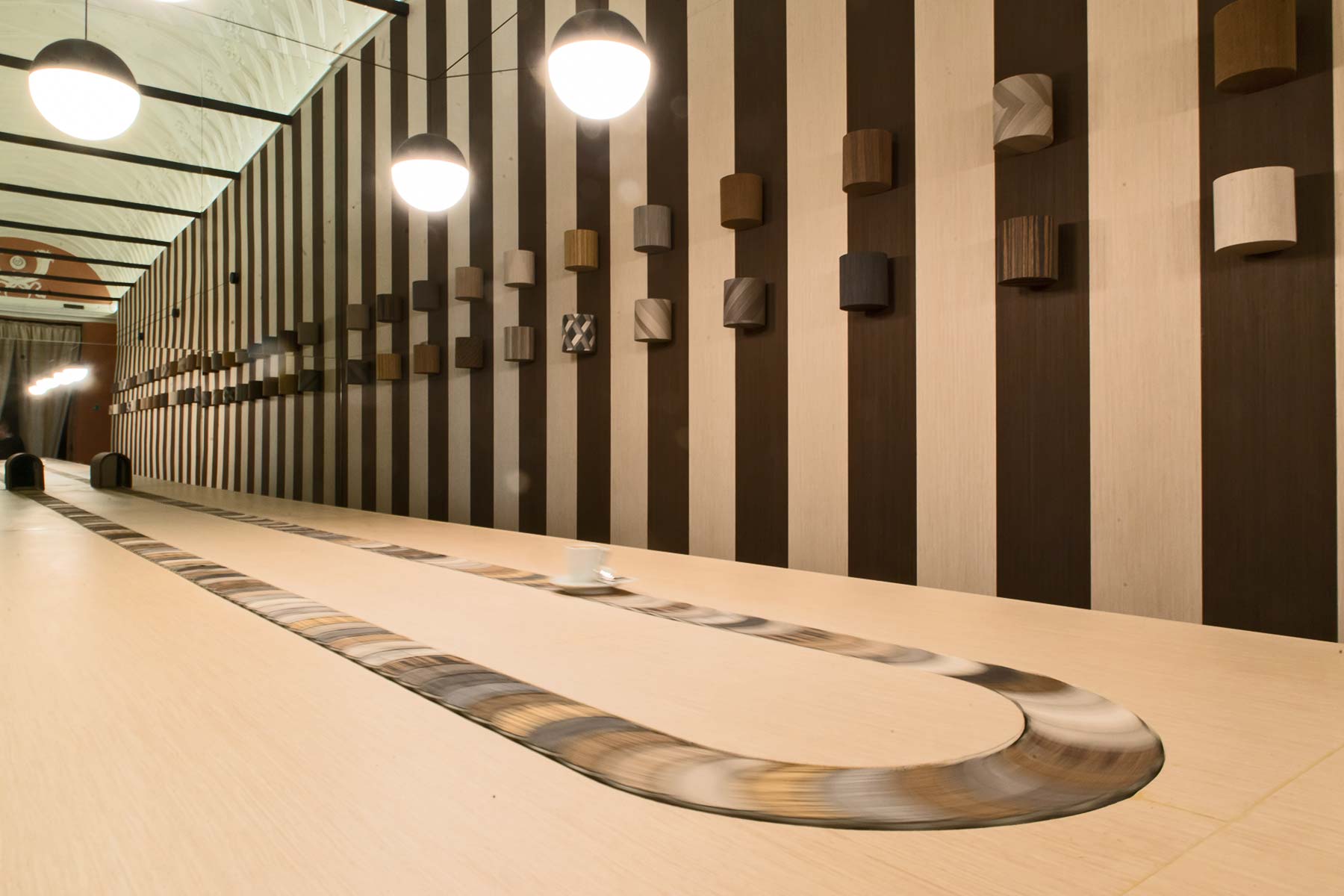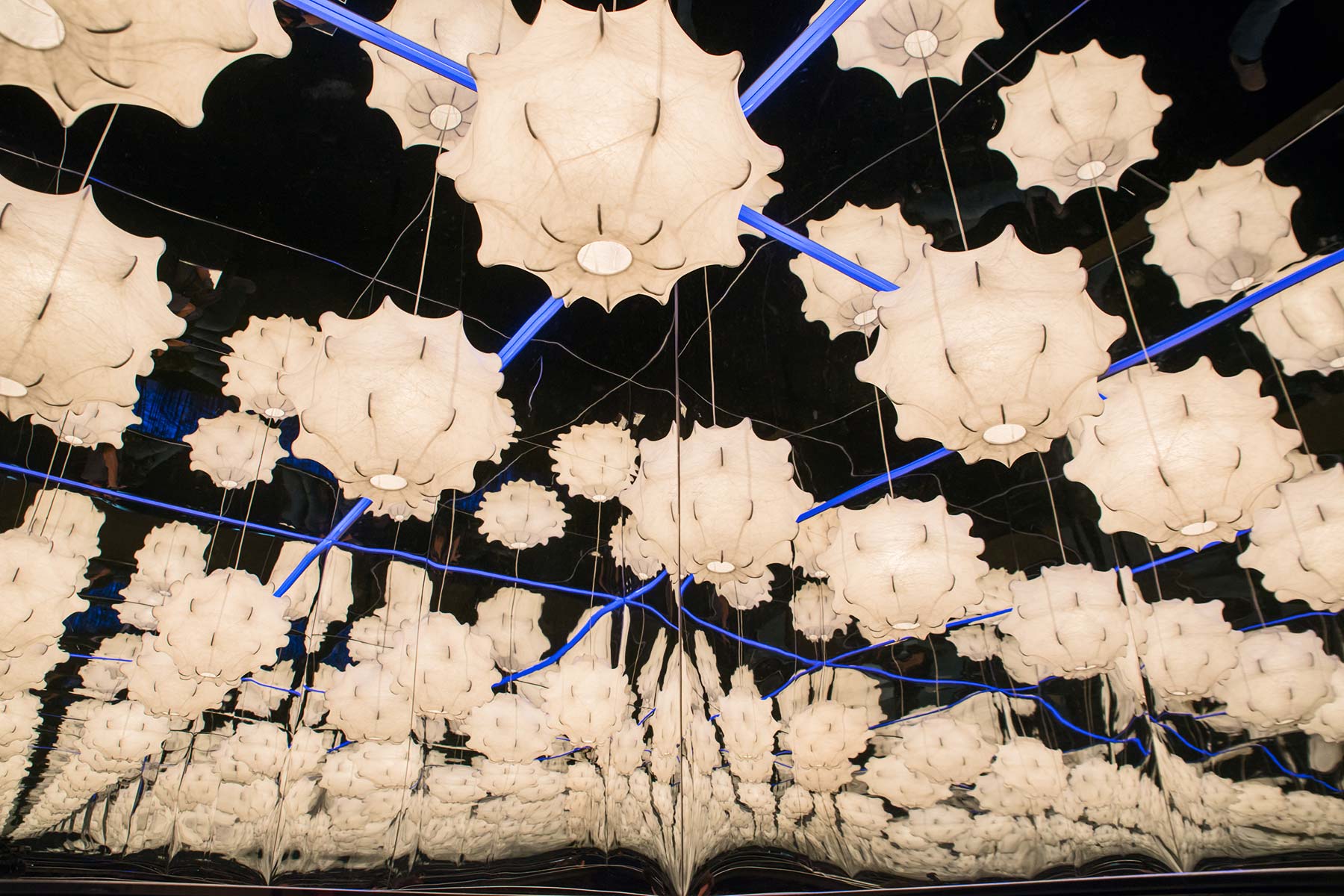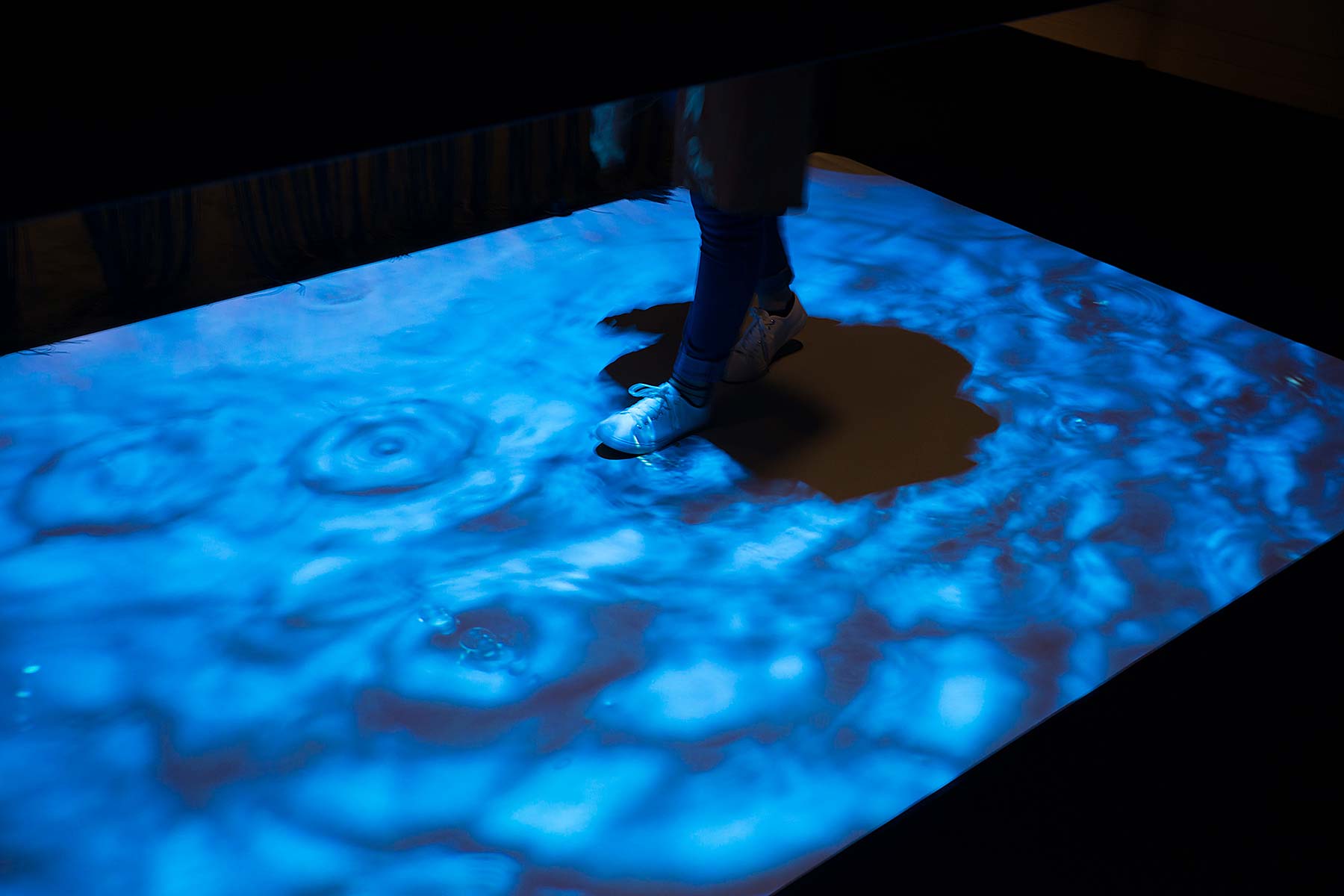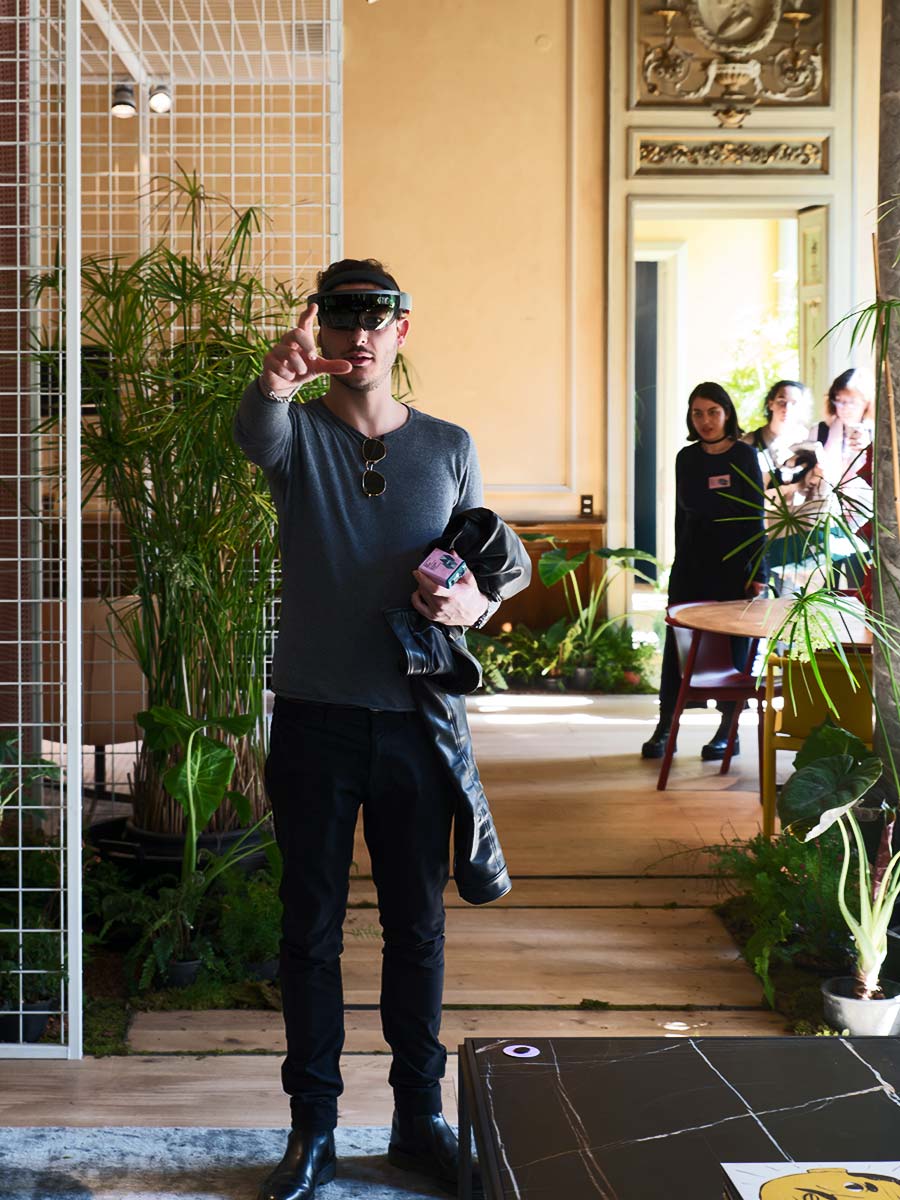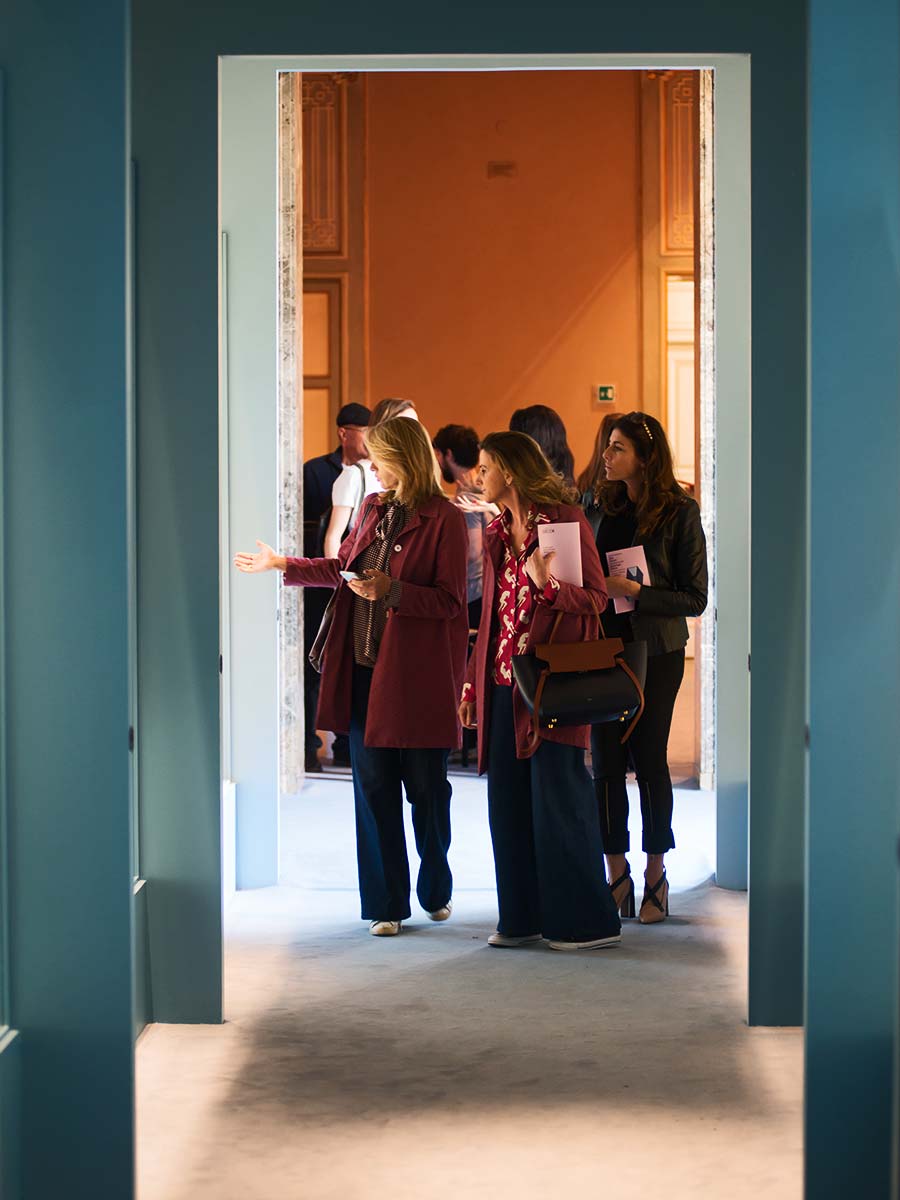 Next
Prev
Elle Decor Concept Store, The New Shopping Experience
Tacchini has been selected among the best Italian and international companies to take part in the installation: the Blu Gallery, the contemporary version of the 500-year-old perspective, hosts a showcase featuring two Nebula Interiors screens, designed by Pearson Lloyd, declined by Tacchini in the art version inspired by the space designs of Inventario del novecento con la mano sinistra of the Milanese artist Lucia Pescador.
2017 100 × Cento Design, La Rinascente, Milan
Next
Prev
100 × Cento Design
Tacchini is this year taking part in the celebrations for the centenary of La Rinascente in Milan, together with Elle Decor Italia. A special initiative centred around the number 100 to celebrate the Milanese department store's first century.
2016 Annual Meeting, Tacchini headquarters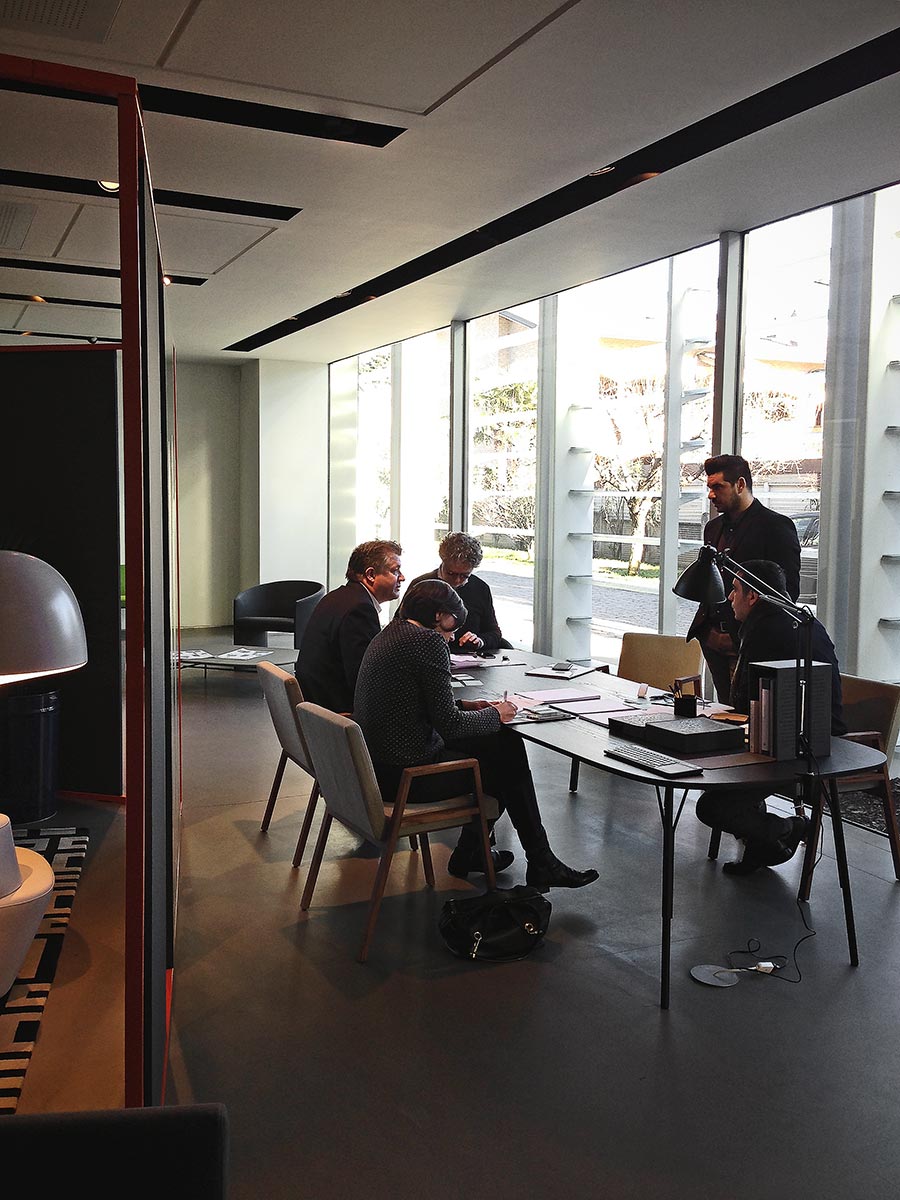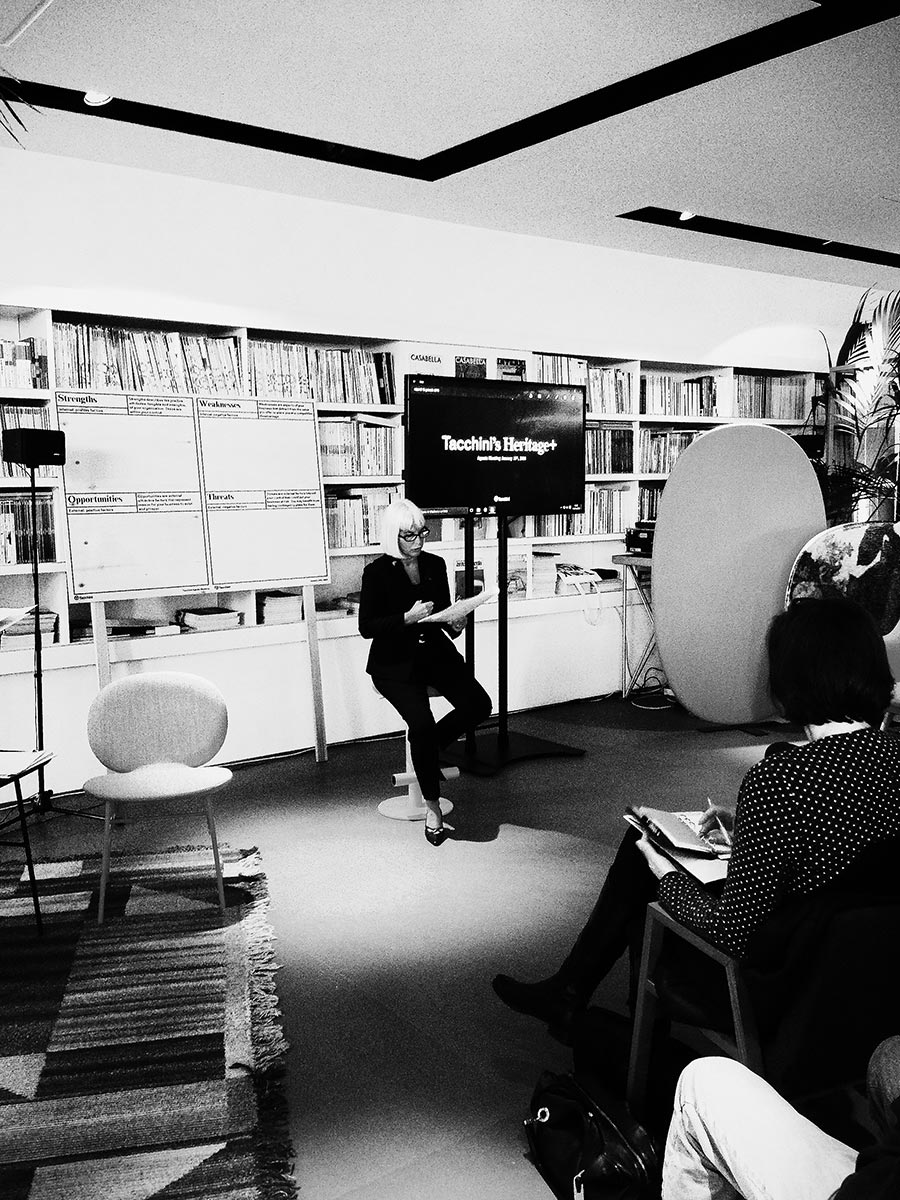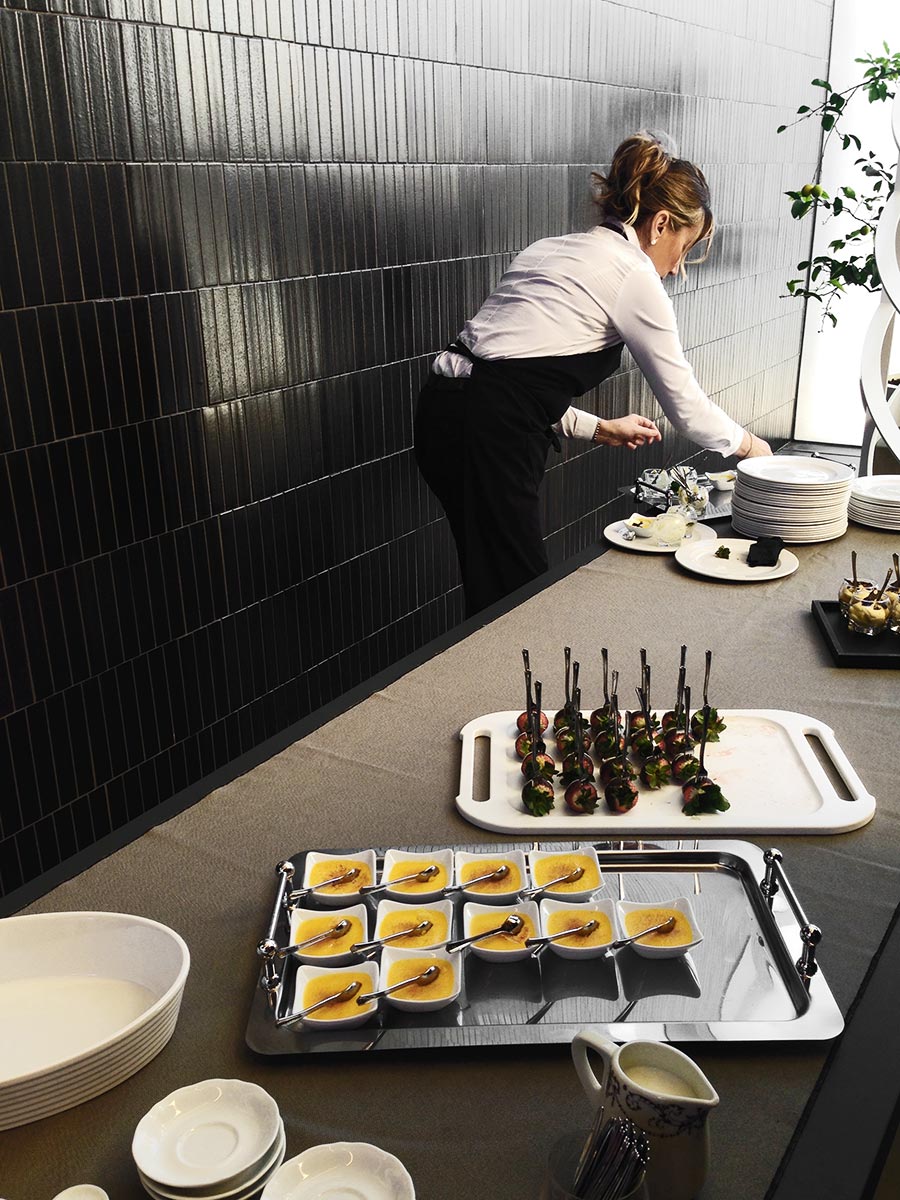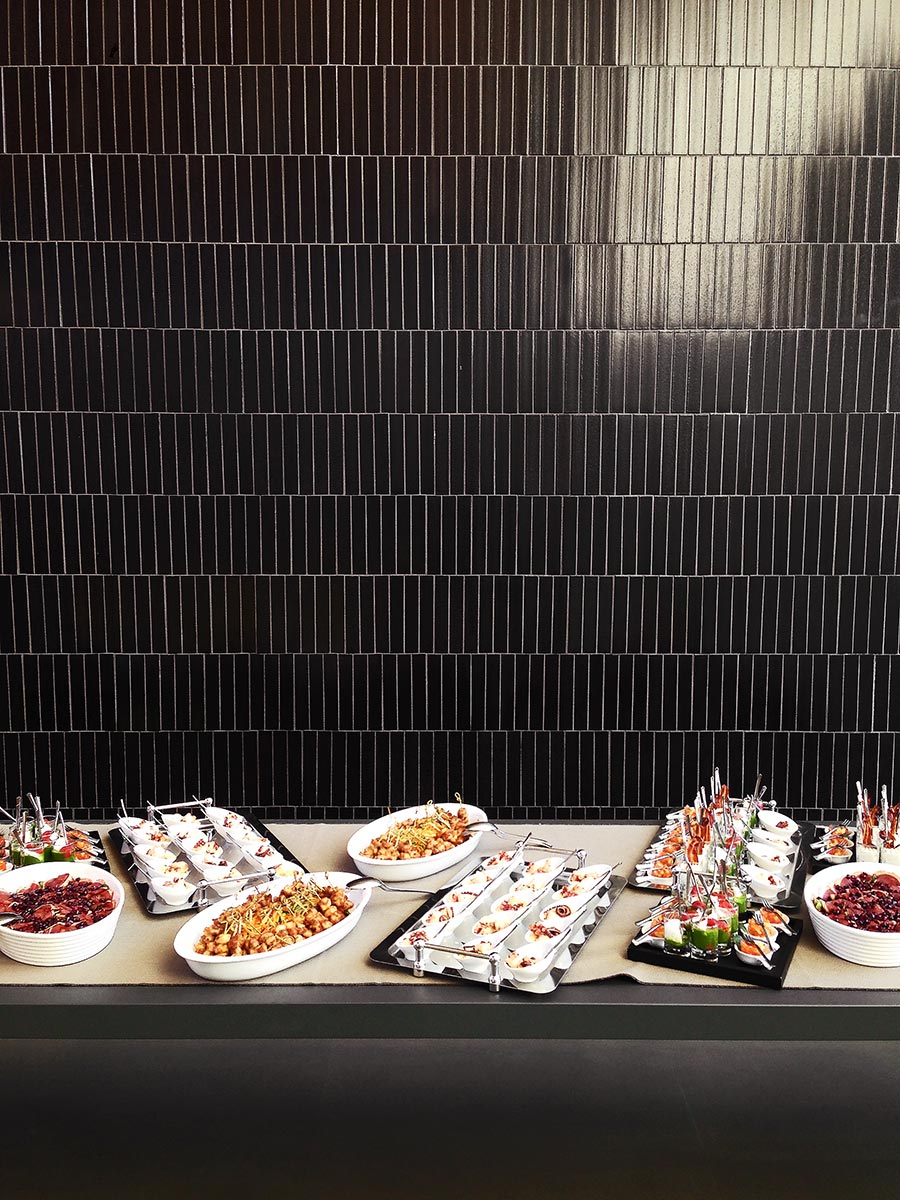 Next
Prev
2015 Elle Decor Concept Store, Milan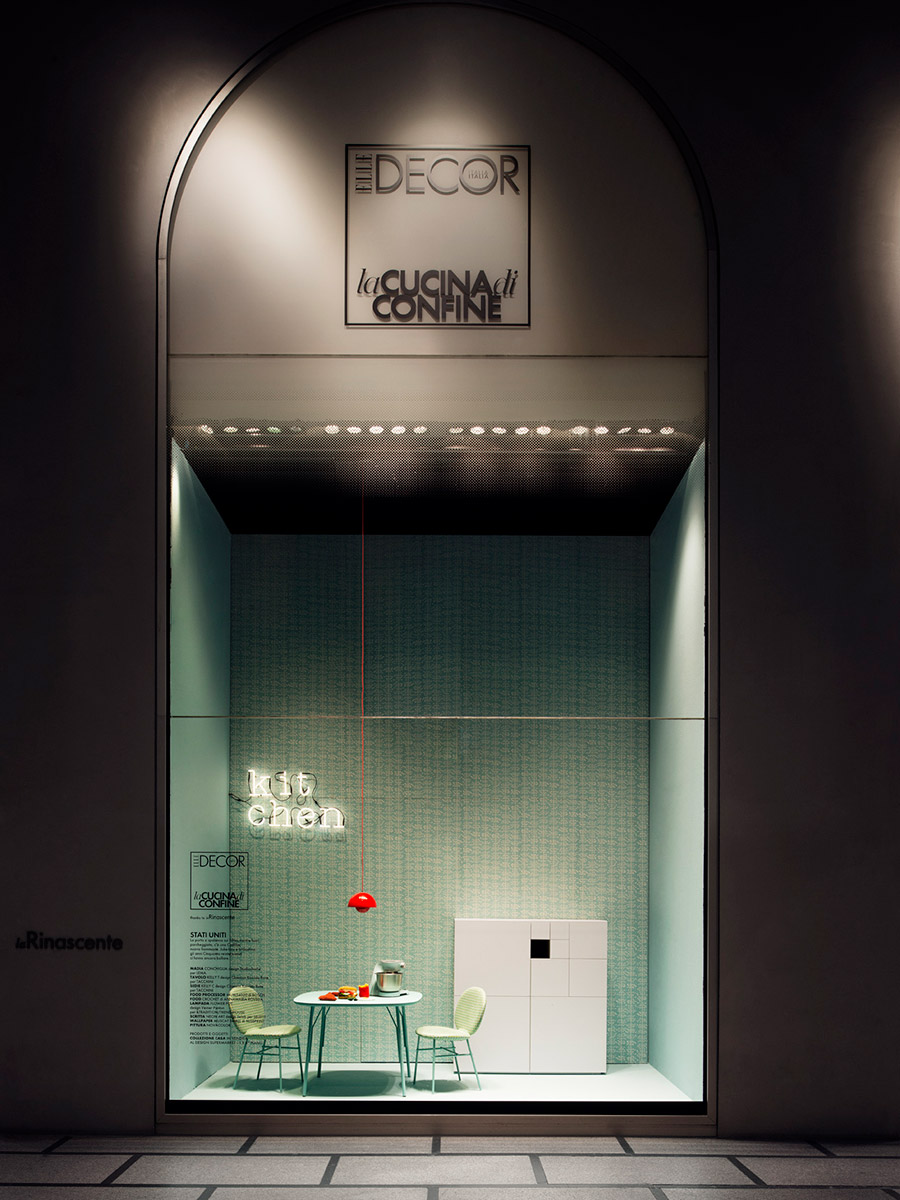 Next
Prev
Cooking as fantasy and contamination, design as an exchange and interaction, the world as a set of geographies, cultures and identities. From here, The Kitchen of Confine – the new project by Elle Decor Italia set up by Elisa Ossino Studio in the windows of la Rinascente Piazza Duomo as a tribute to the themes of EXPO 2015.
2015 Campari Gallery, Milan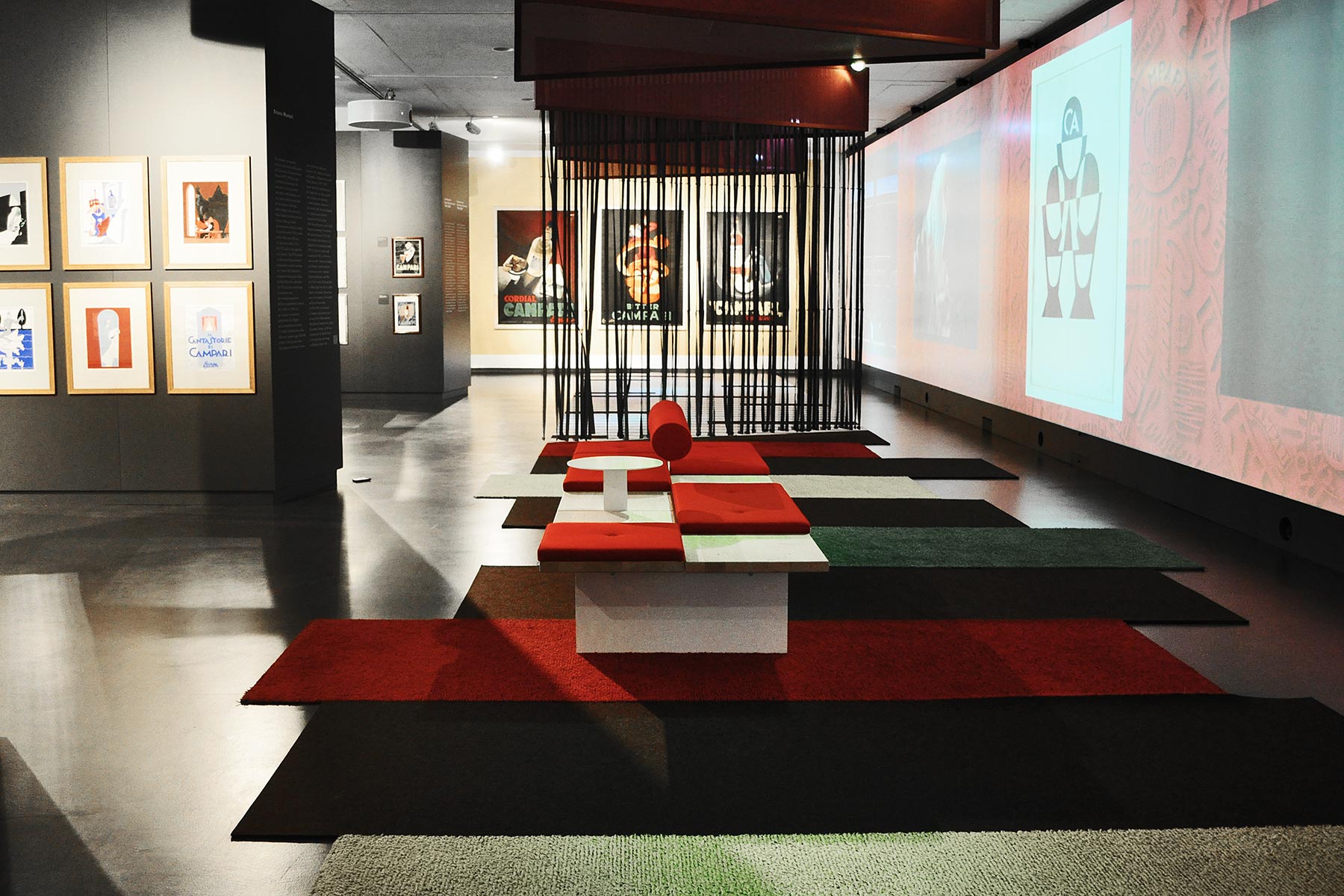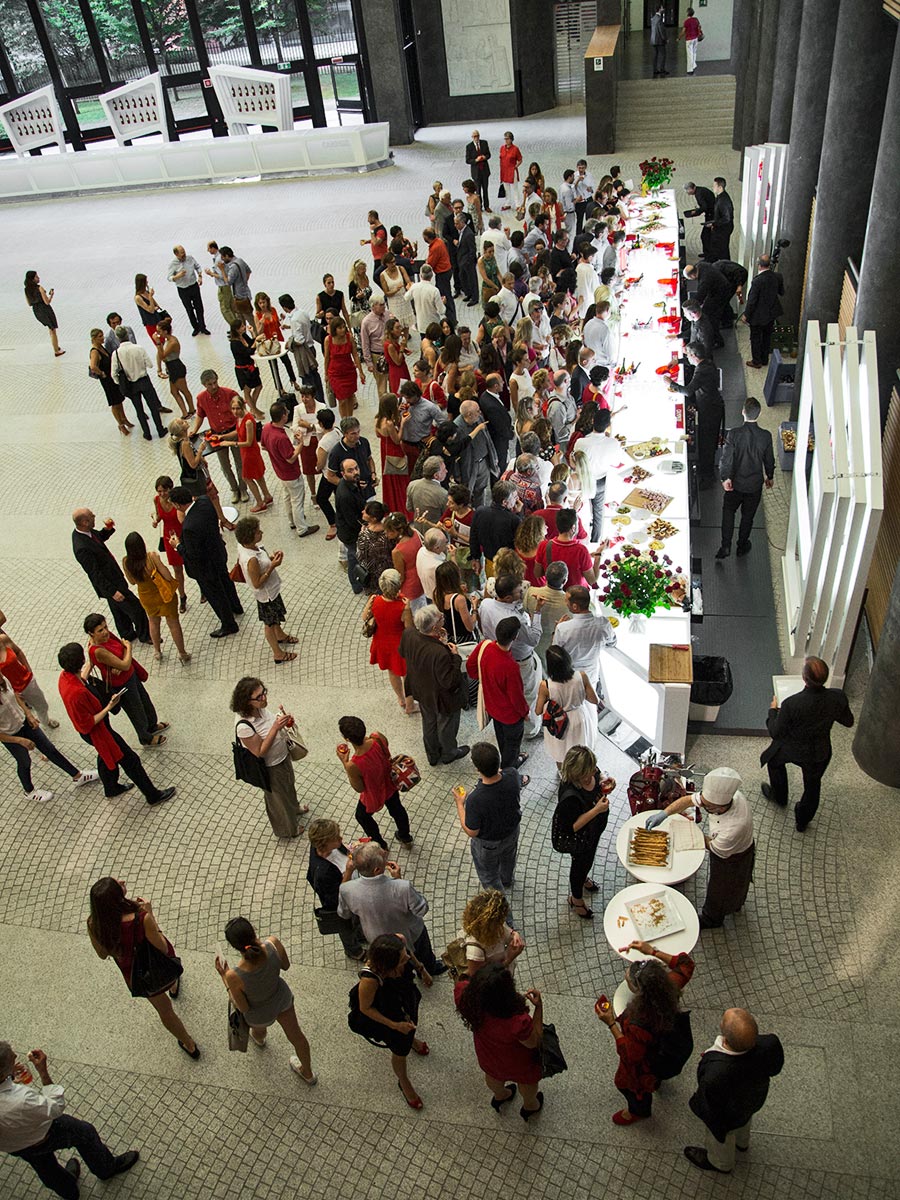 Next
Prev
2015 Réflexion et Réalité, Paris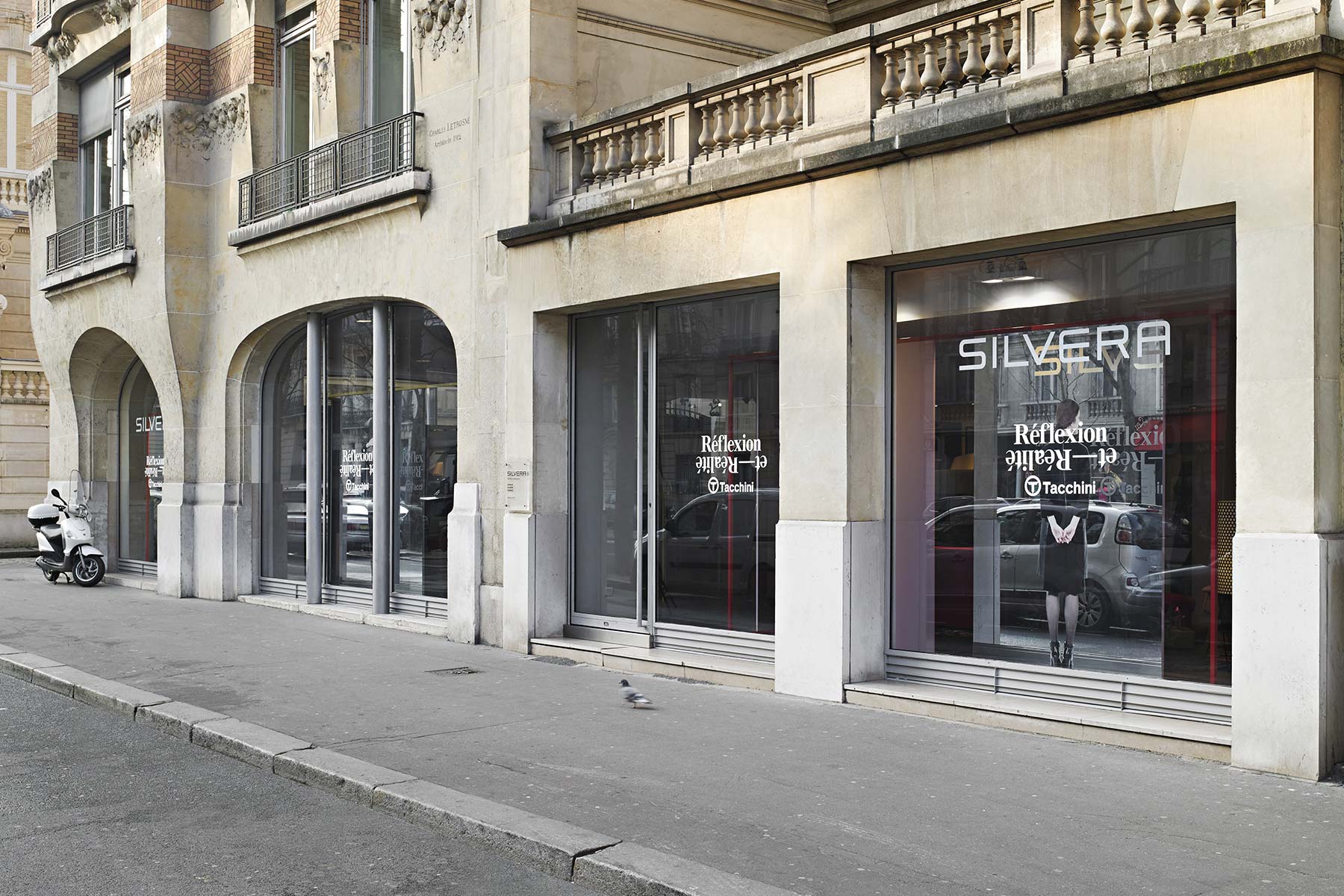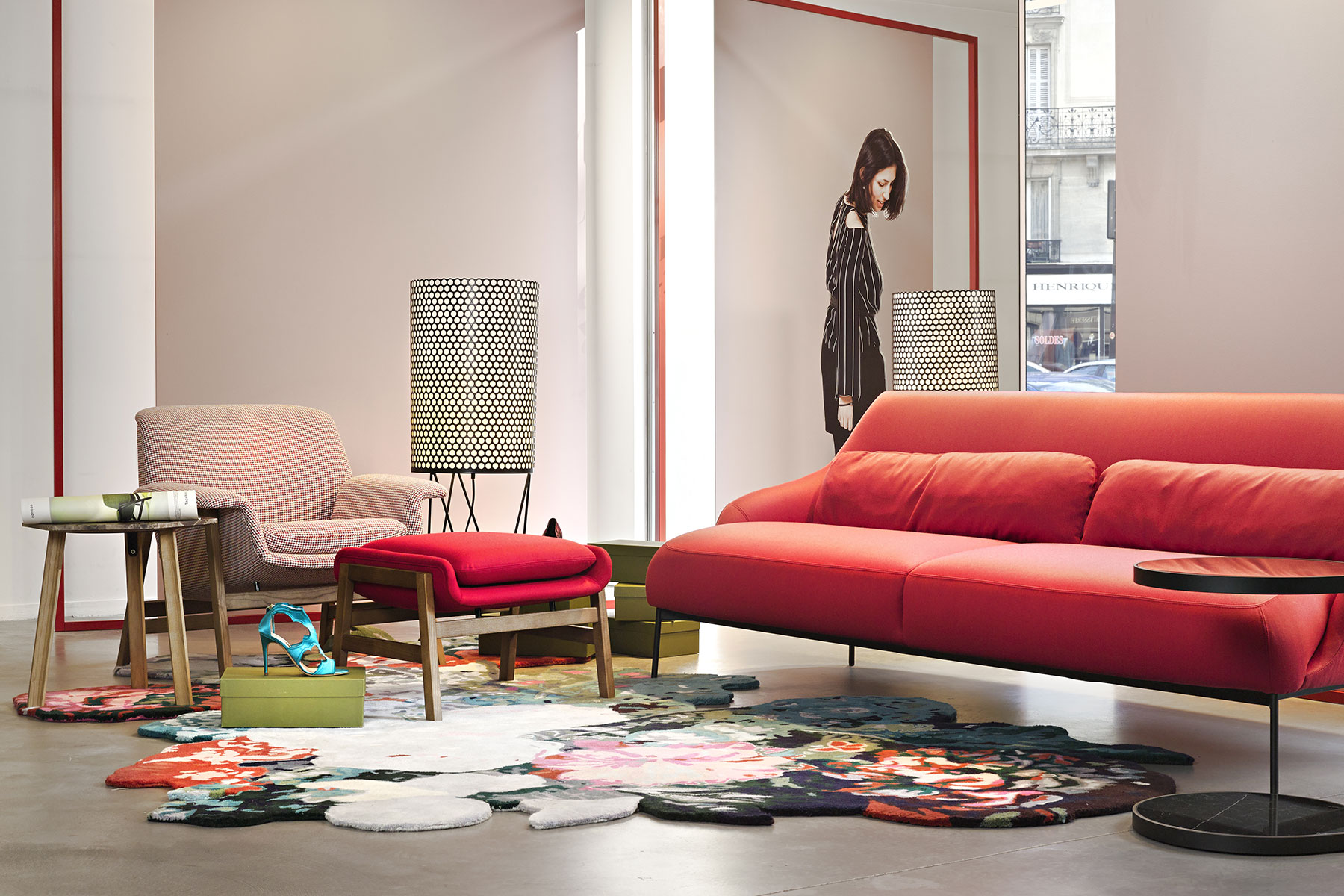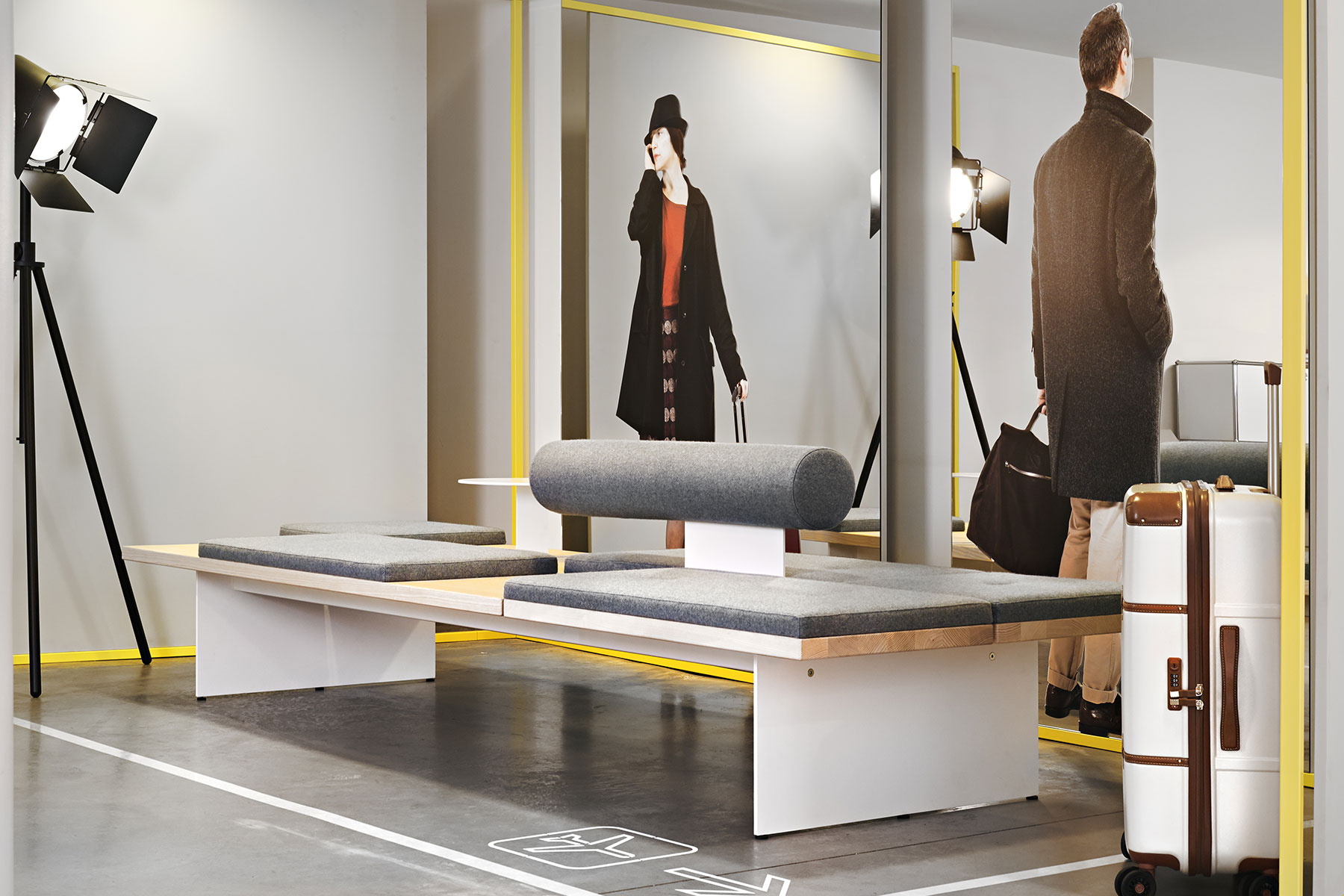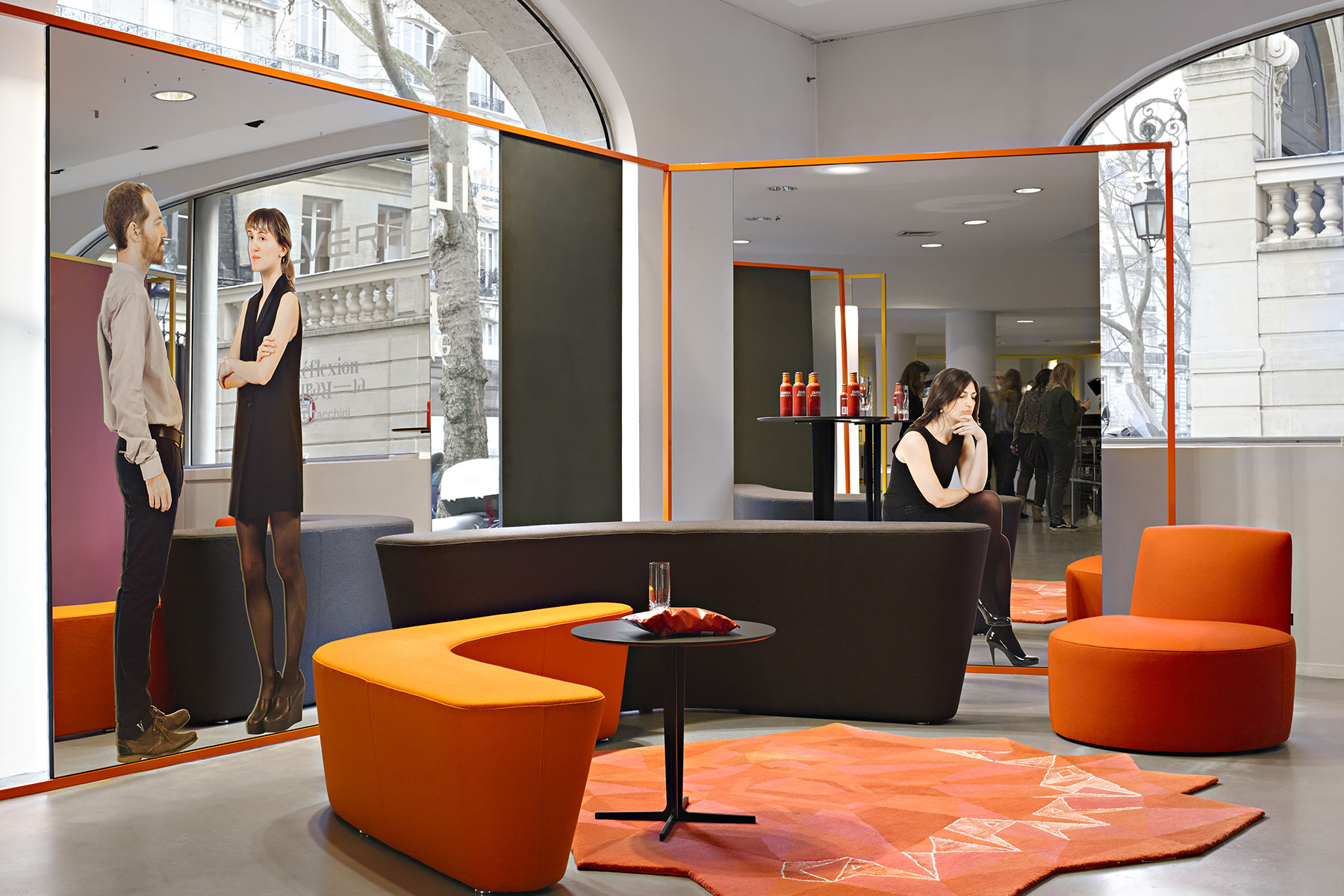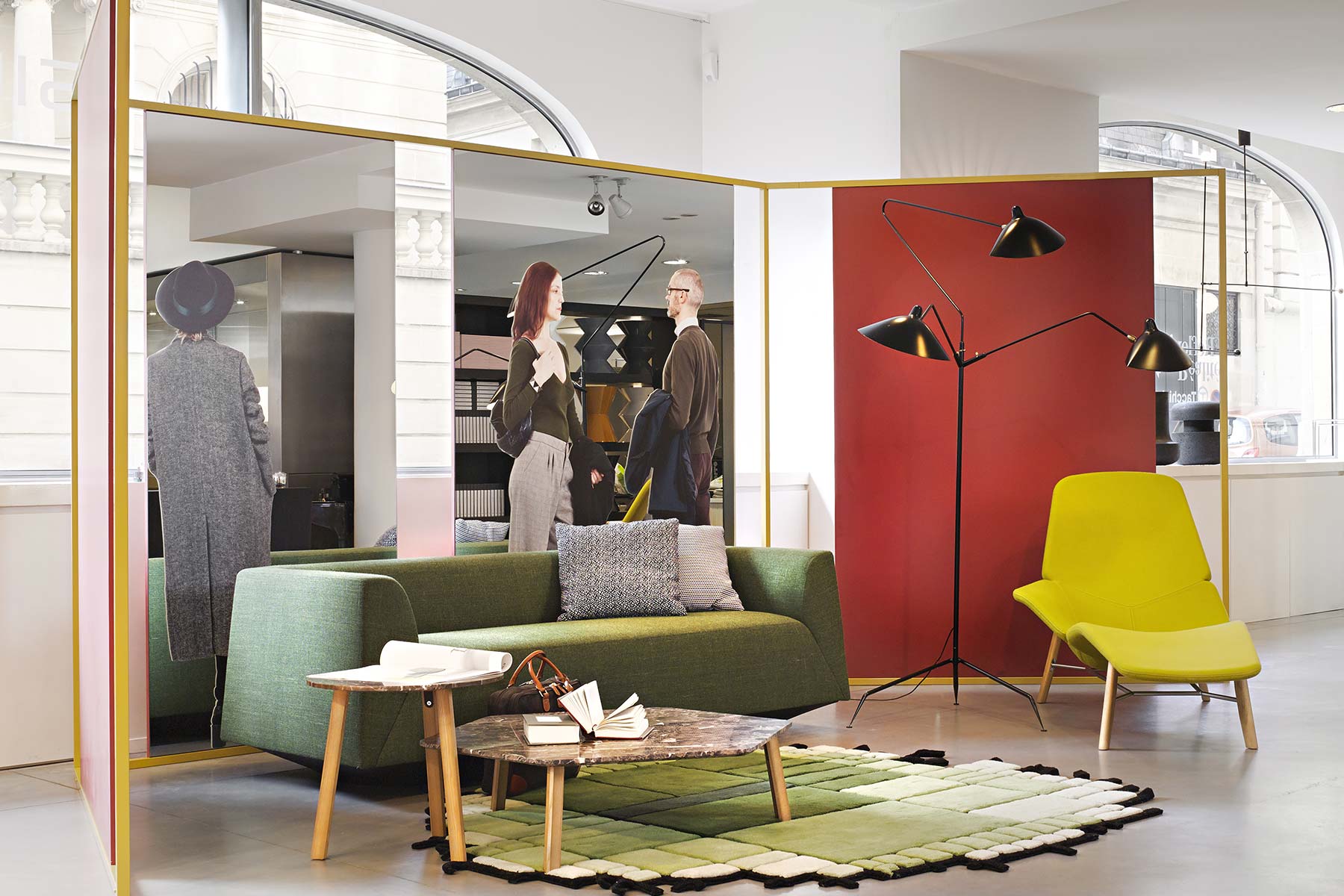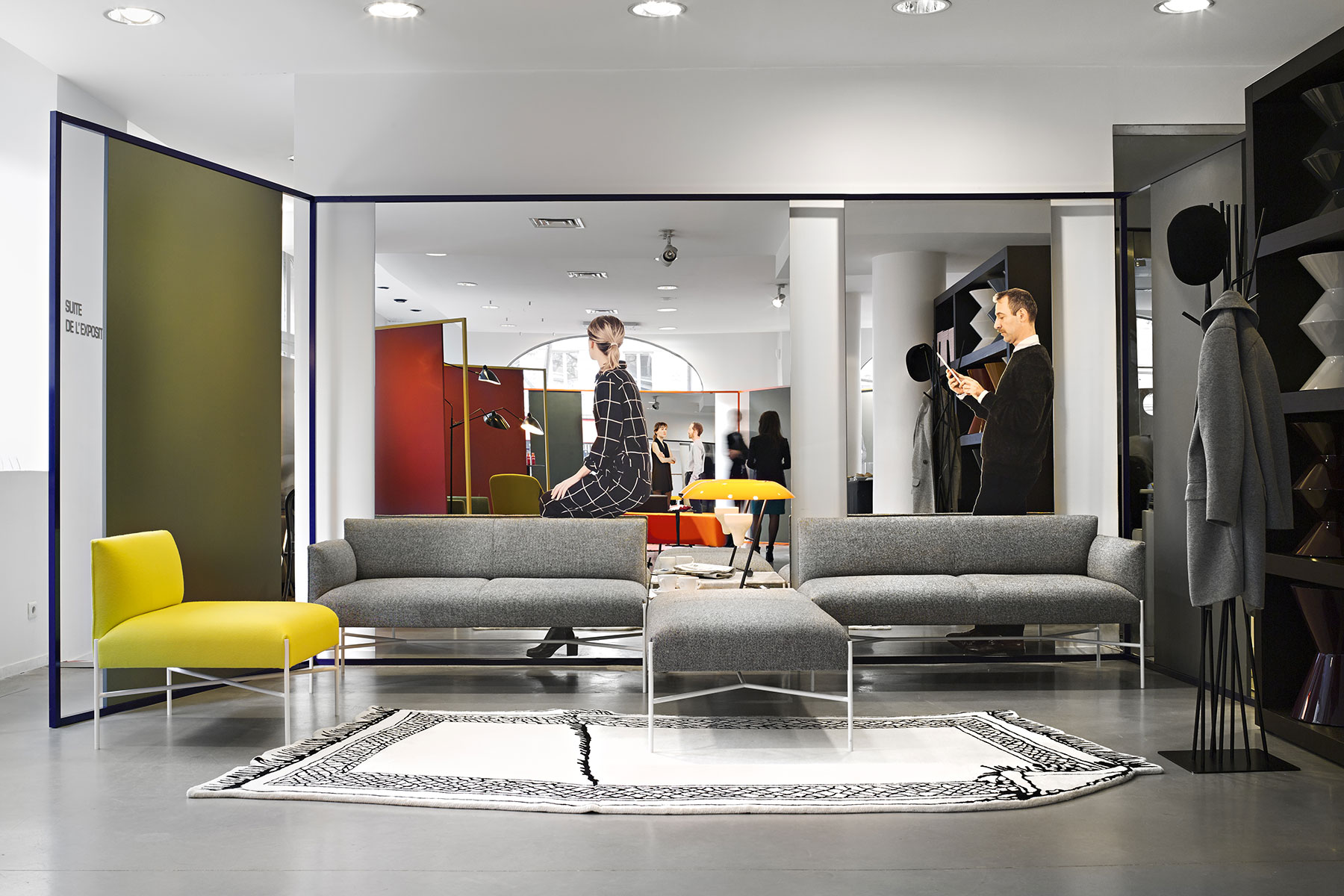 Next
Prev
The event, which was held from 22 to 27 January in Paris, is a tribute to the "Quadri Specchianti" of Michelangelo Pistoletto, presenting Tacchini's new collection, not just through a mere display of products, but developing a reflection, in the true sense of word, on the relationship between the furniture, the space and people.
2015 Subjectivities, Stockholm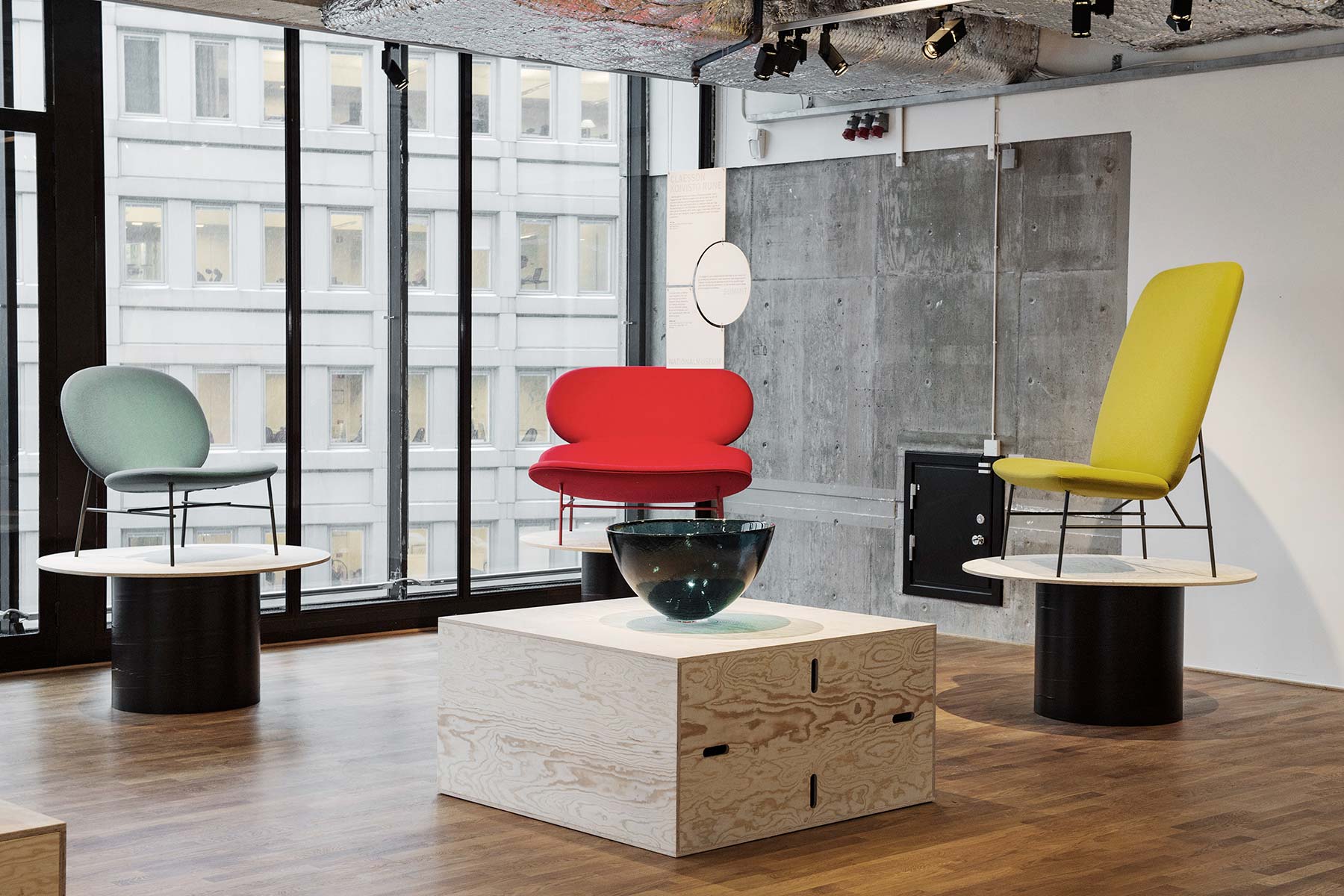 Next
Prev
Subjectivities — selected design by Nationalmuseum Design Kulturhuset, Stockholm.
2015 Kulturhuset Stadteatern, Stockholm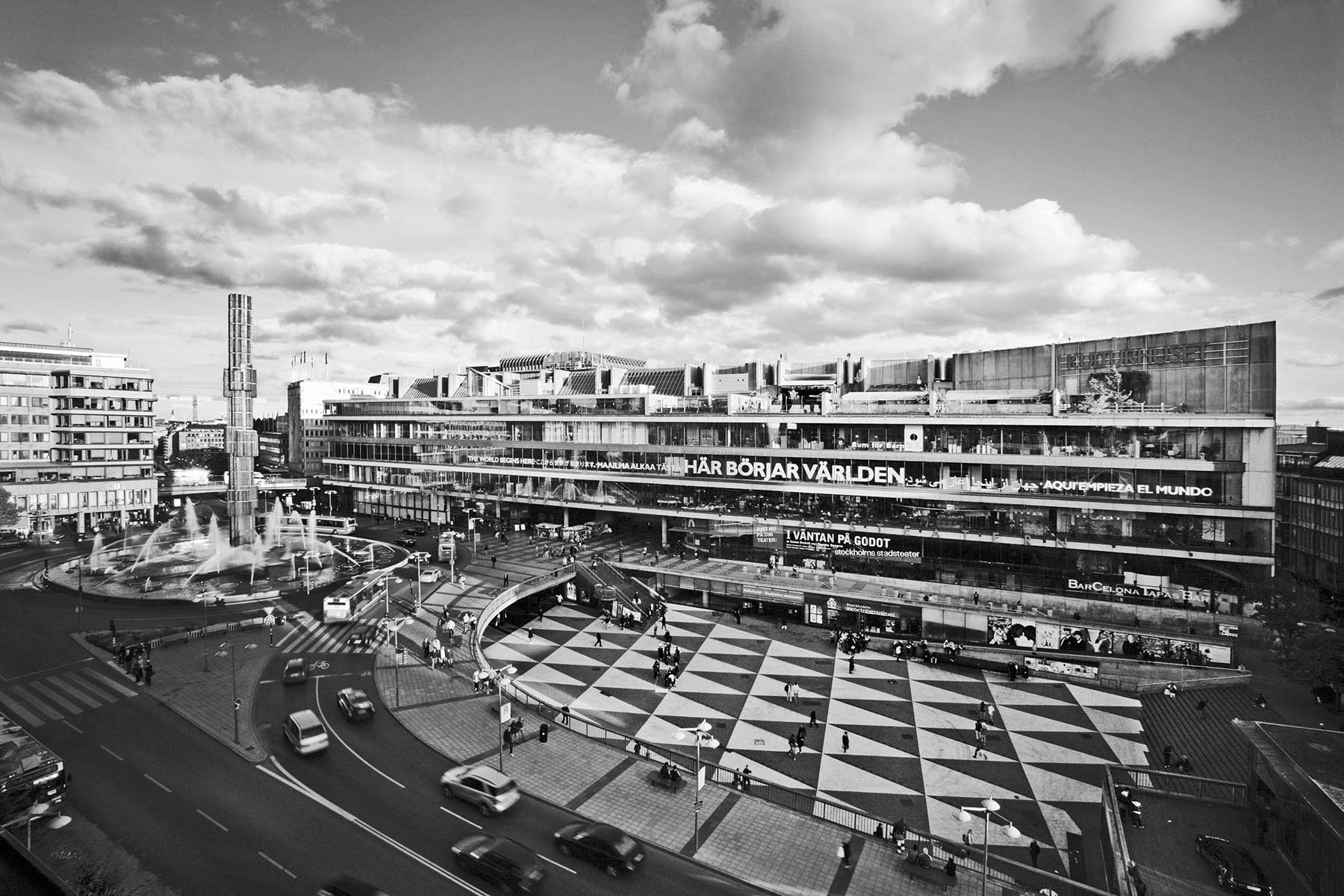 Next
Prev
For the next three years, beginning in February 2015 Nationalmuseum will have a temporary home for its design exhibitions at "Kulturhuset Stadteatern" in the centre of Stockholm. The opening of the exhibition will coincide with Stockholm Design Week and it will run until March 2015. The purpose of this exhibition is that to show and make accessible parts of the museums vast collection from, primarily, the 20th Century, as well as strengthening the ties between the museum, one of Sweden's oldest design institutions, and the design scene. This exhibition wants to show, through a cross section, the versatile contemporary Swedish design and its many faces. Sweden's podcast have chosen 24 representatives of the Swedish design scene, who have been invited to choose an item at their pleasure. Among these there are also our designers Marten Claesson, Eero Koivisto e Ola Rune and their choice fell on our armchairs "Kelly".
2015 Annual Meeting, Tacchini headquarters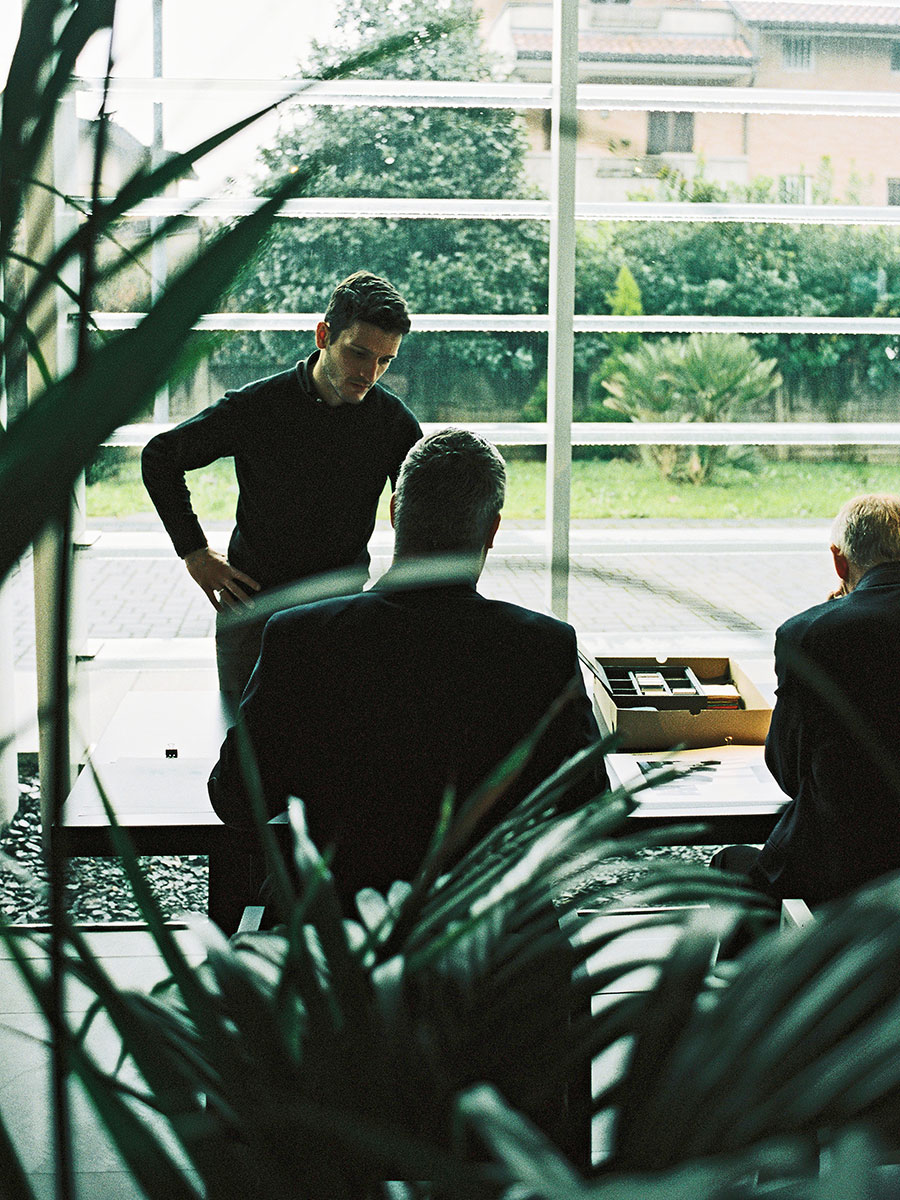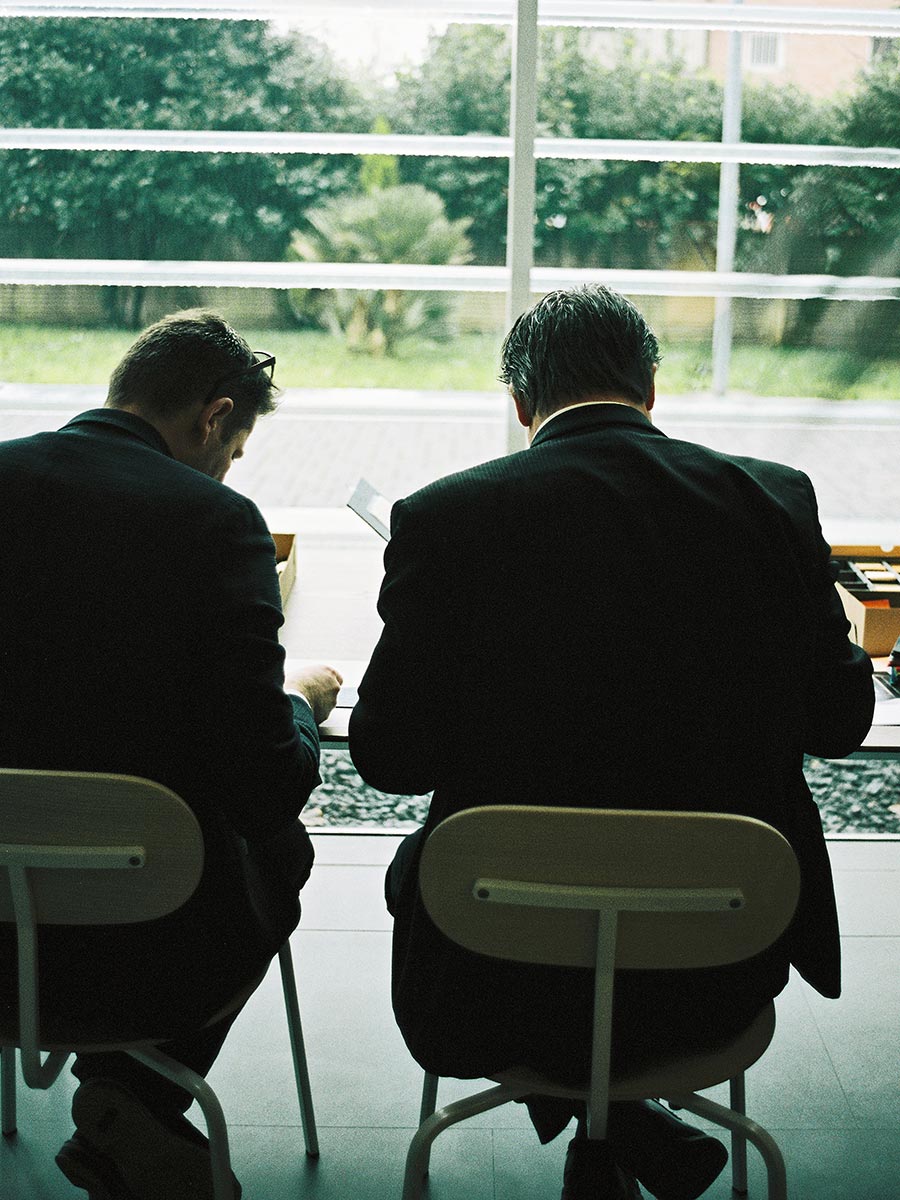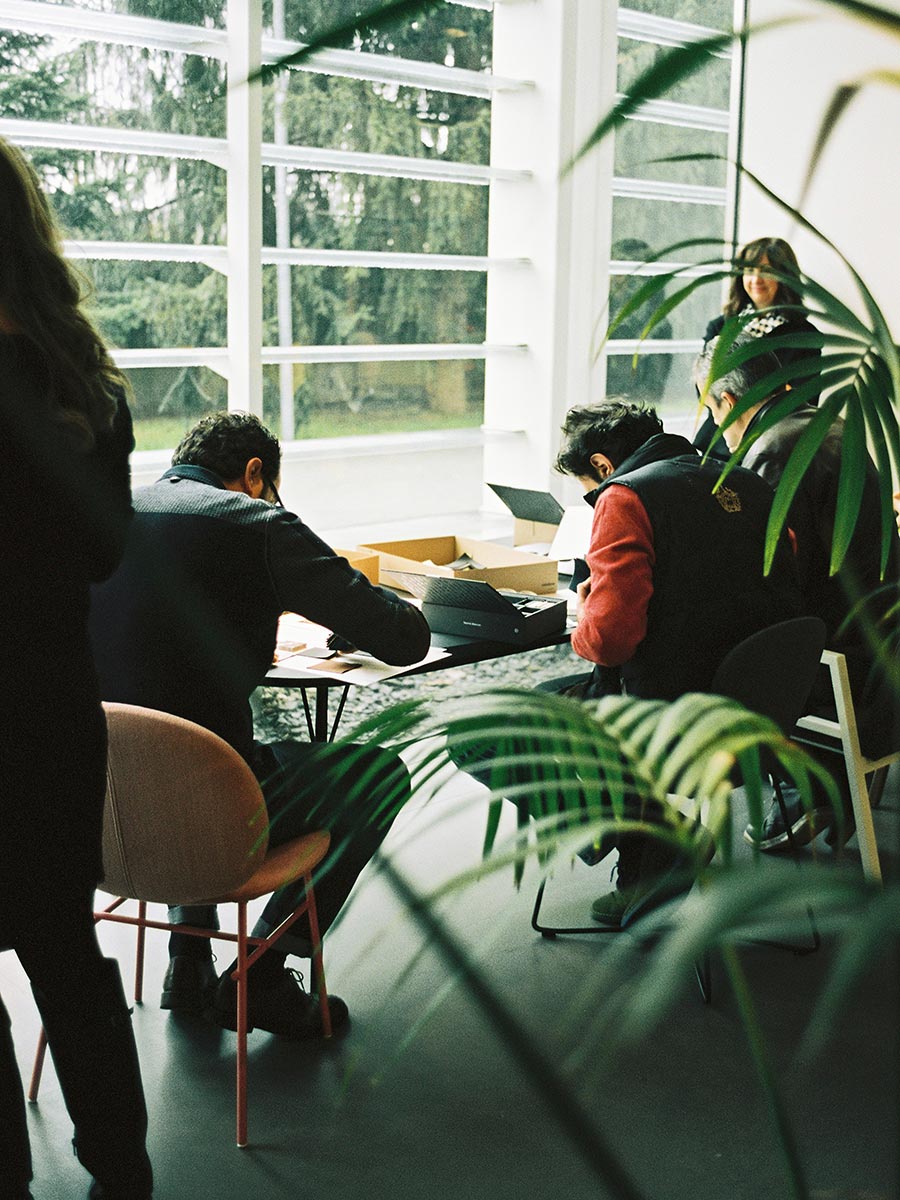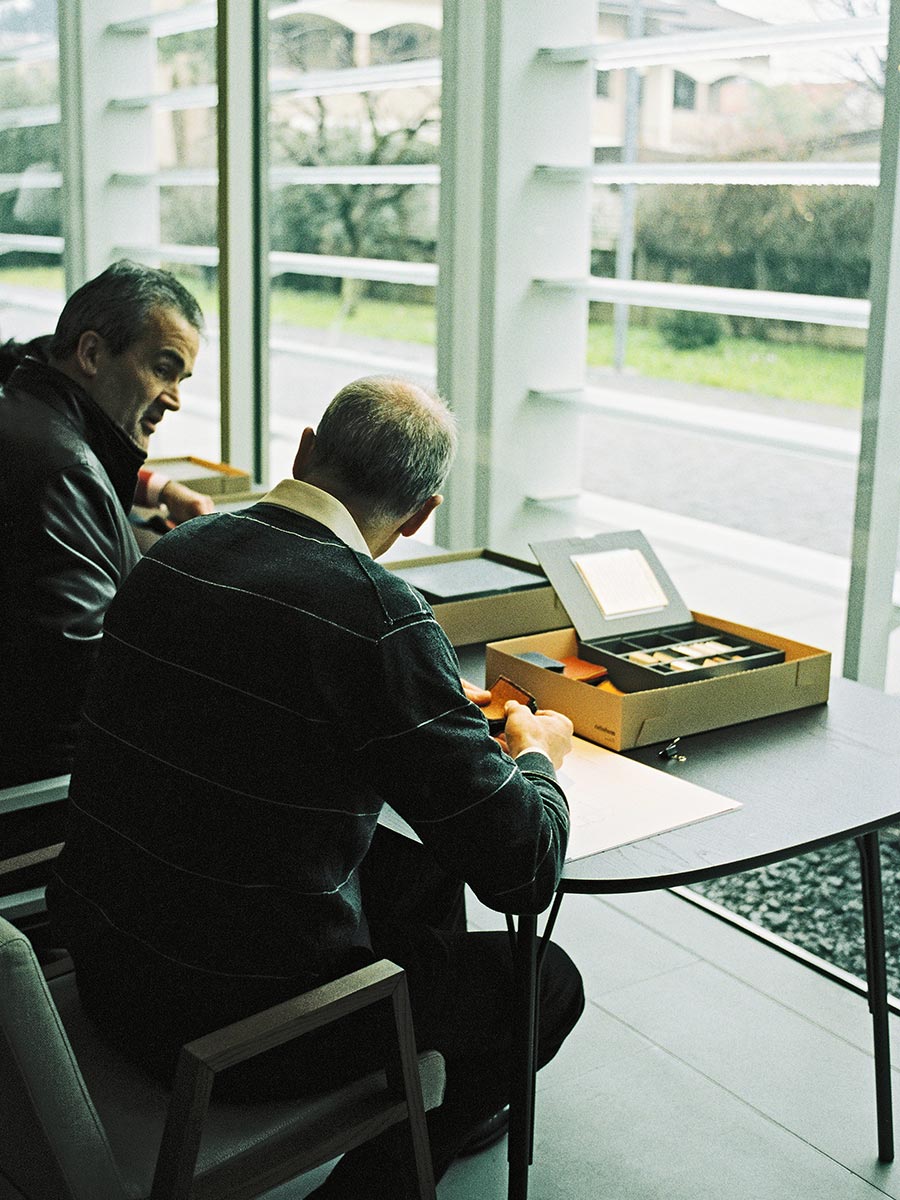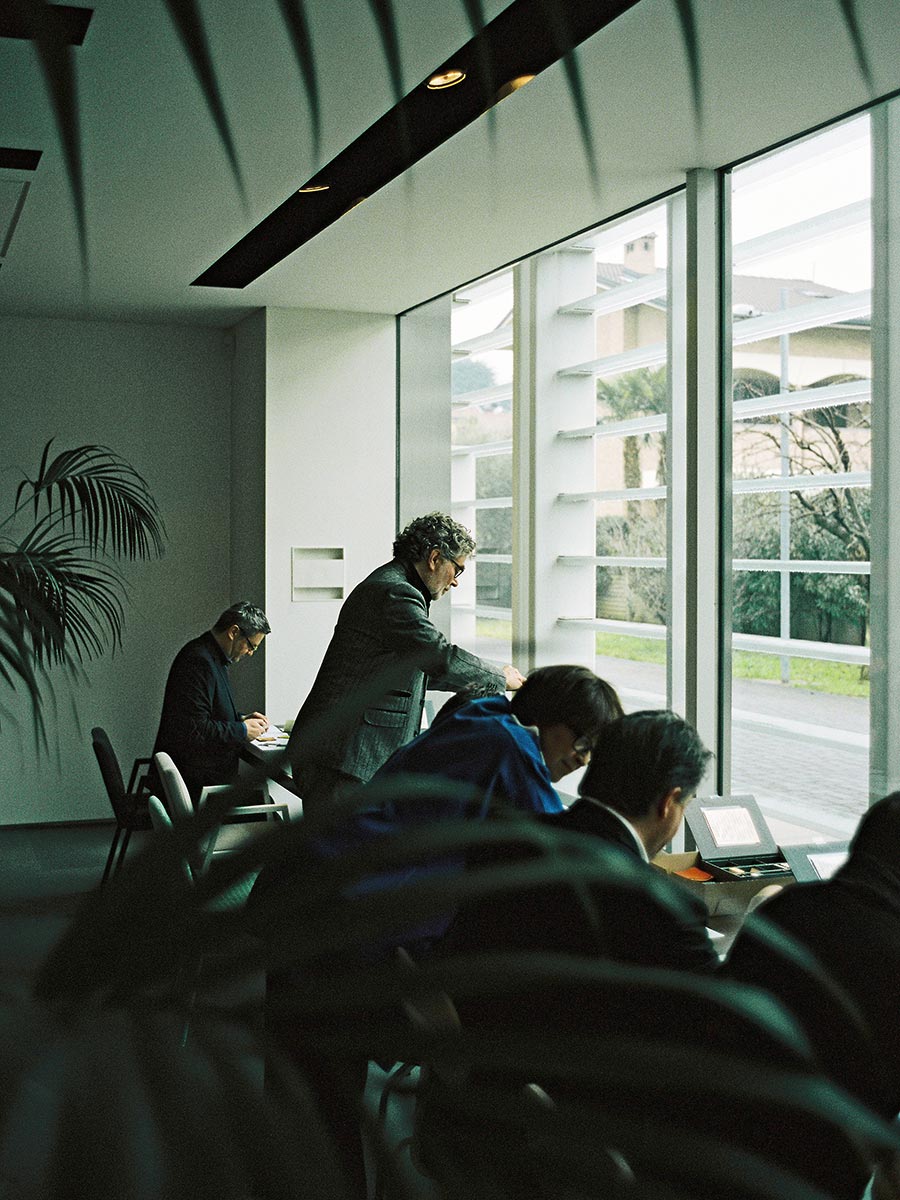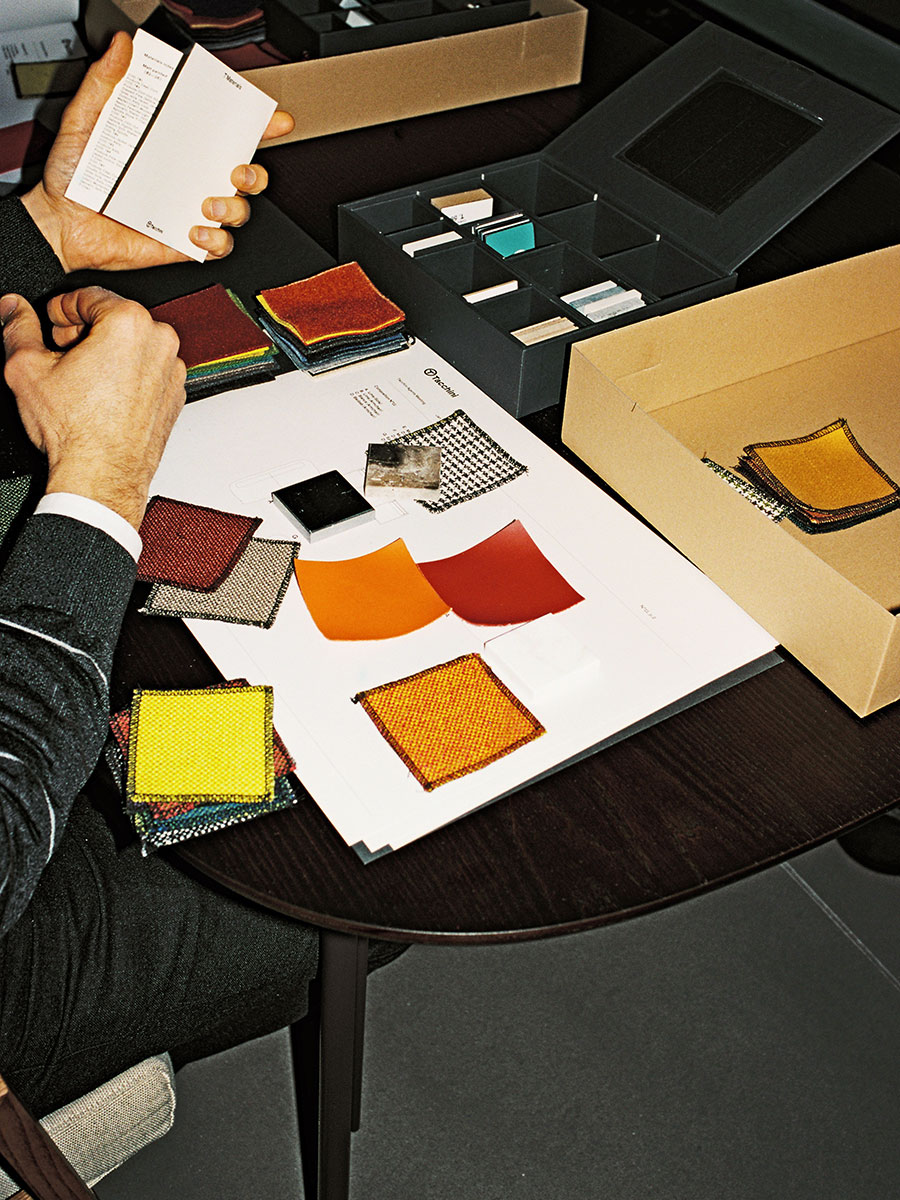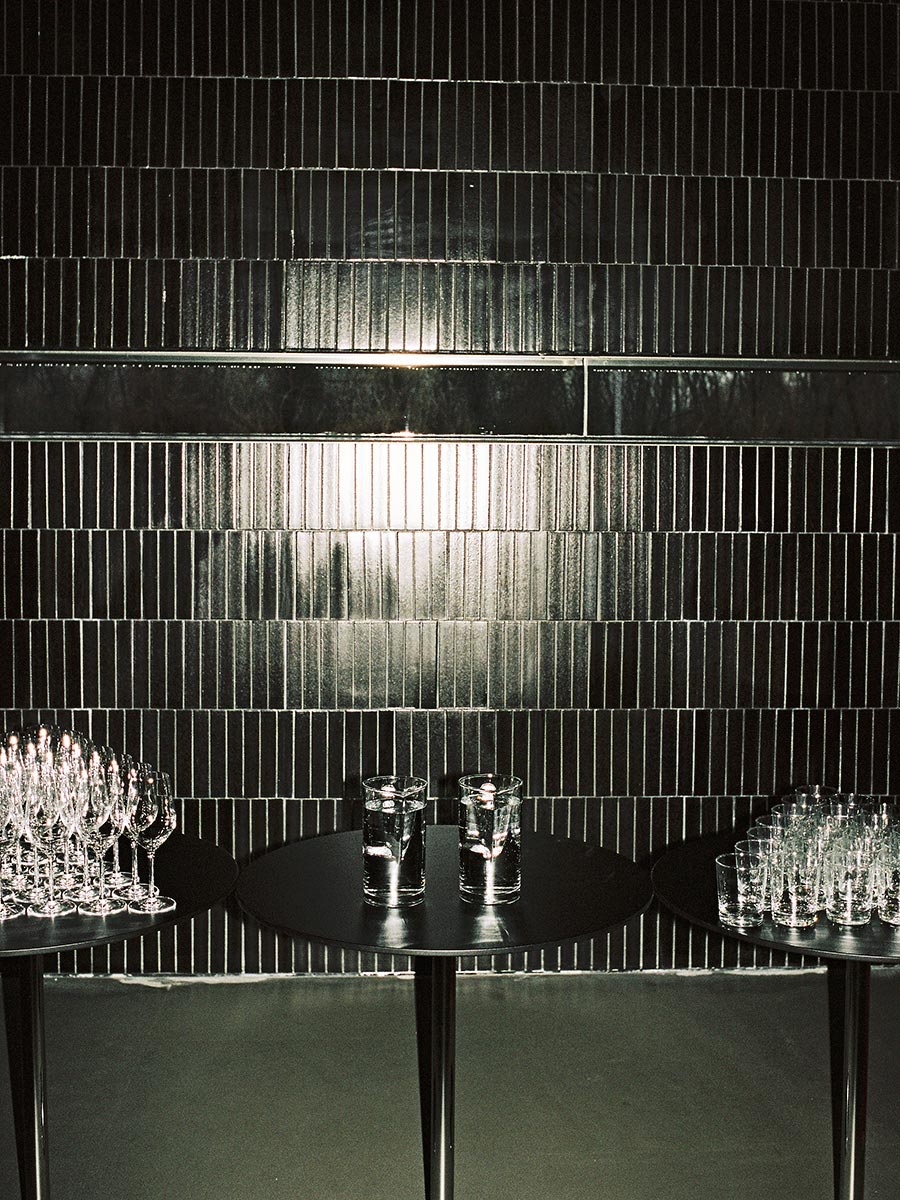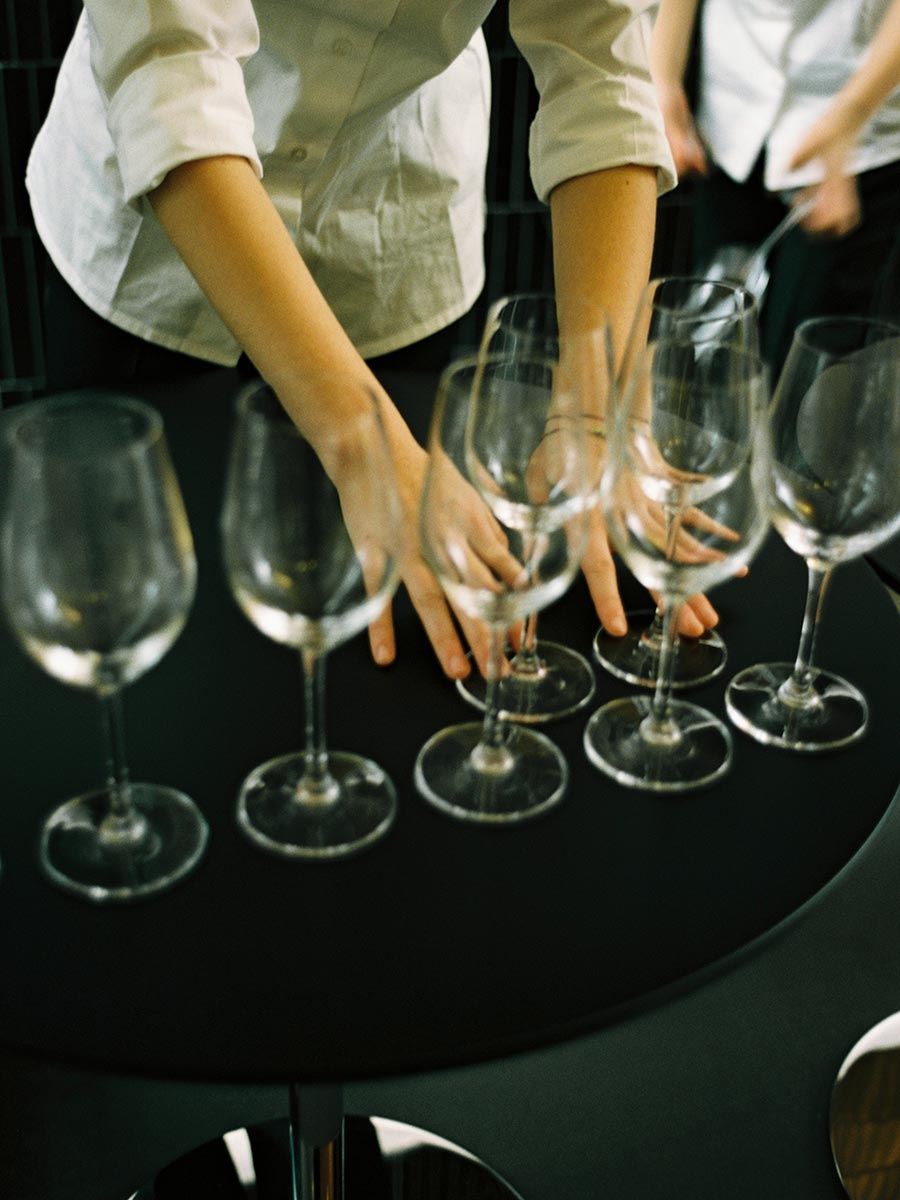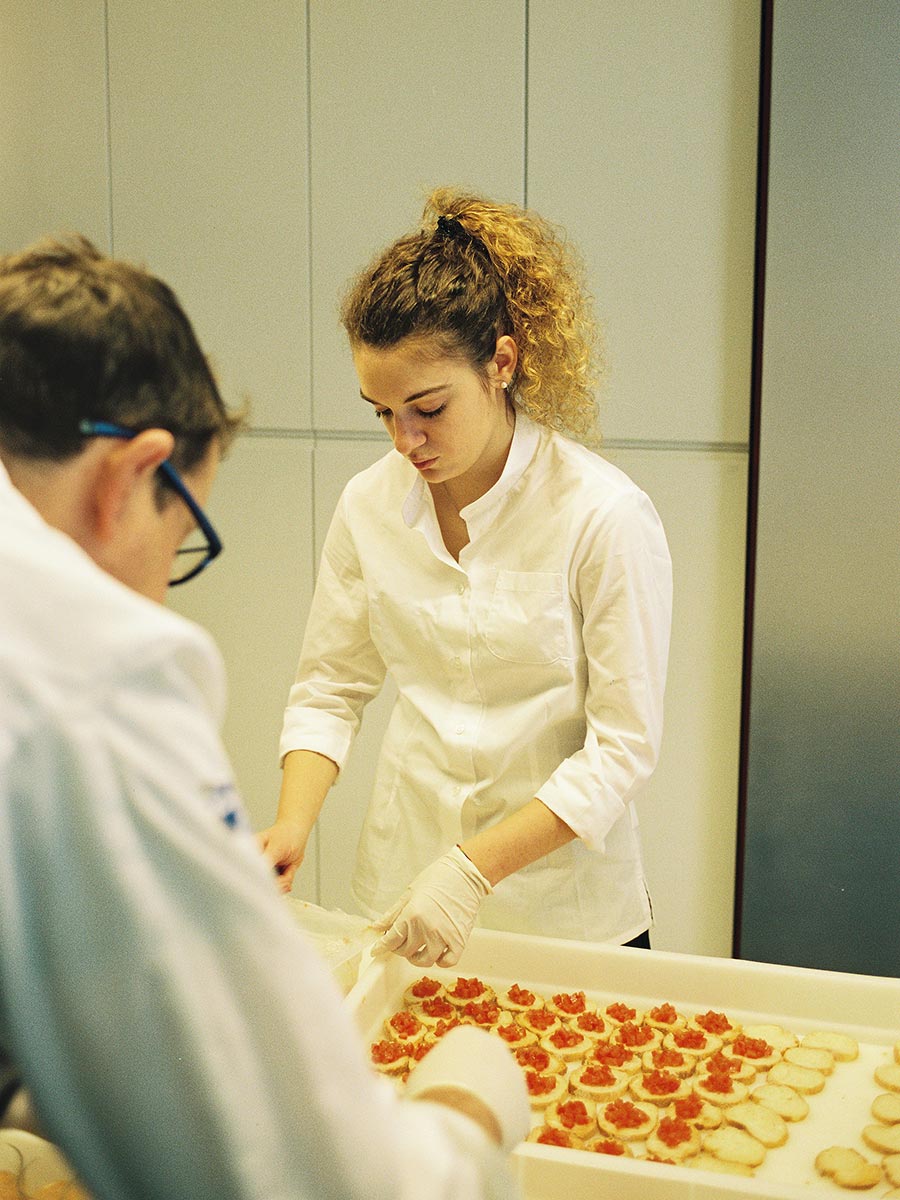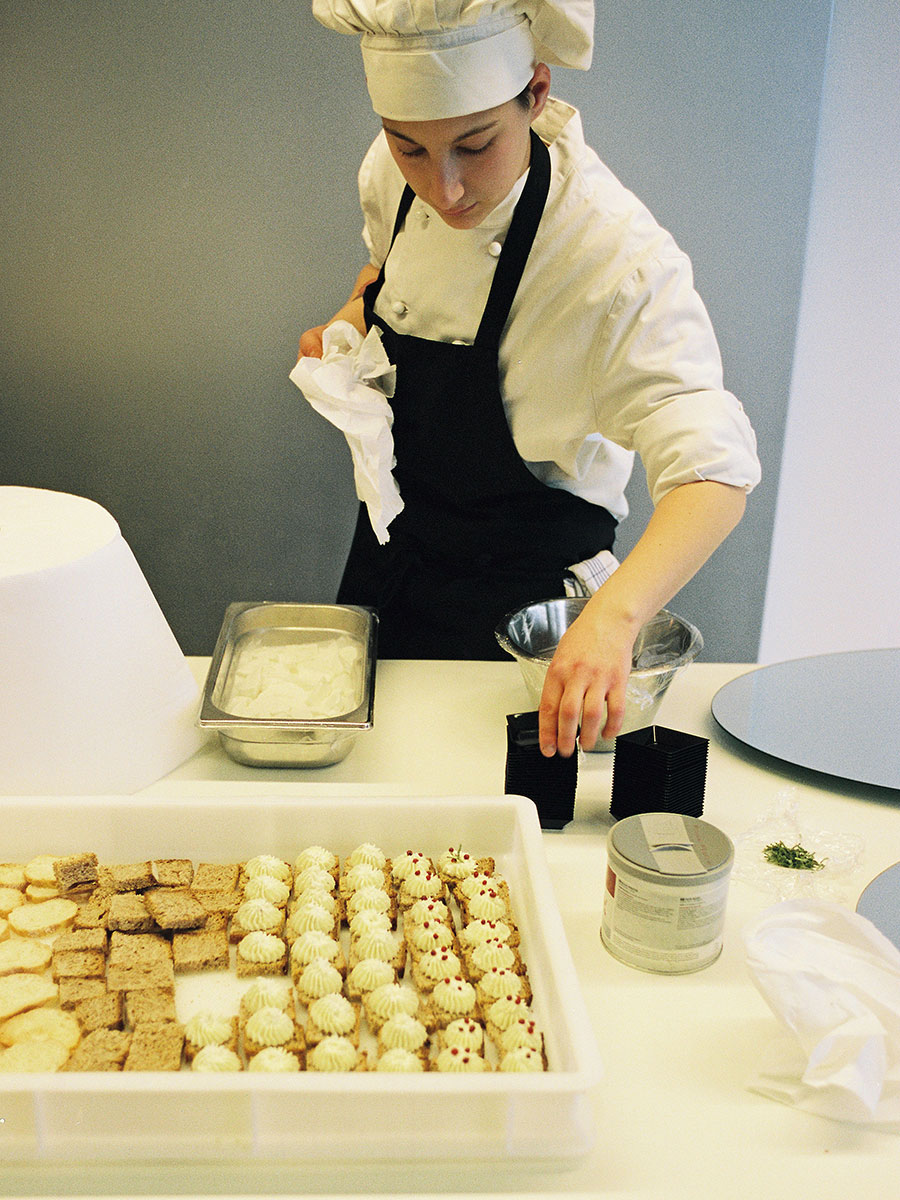 Next
Prev
2015 L'Esthétique du Détail, Montpellier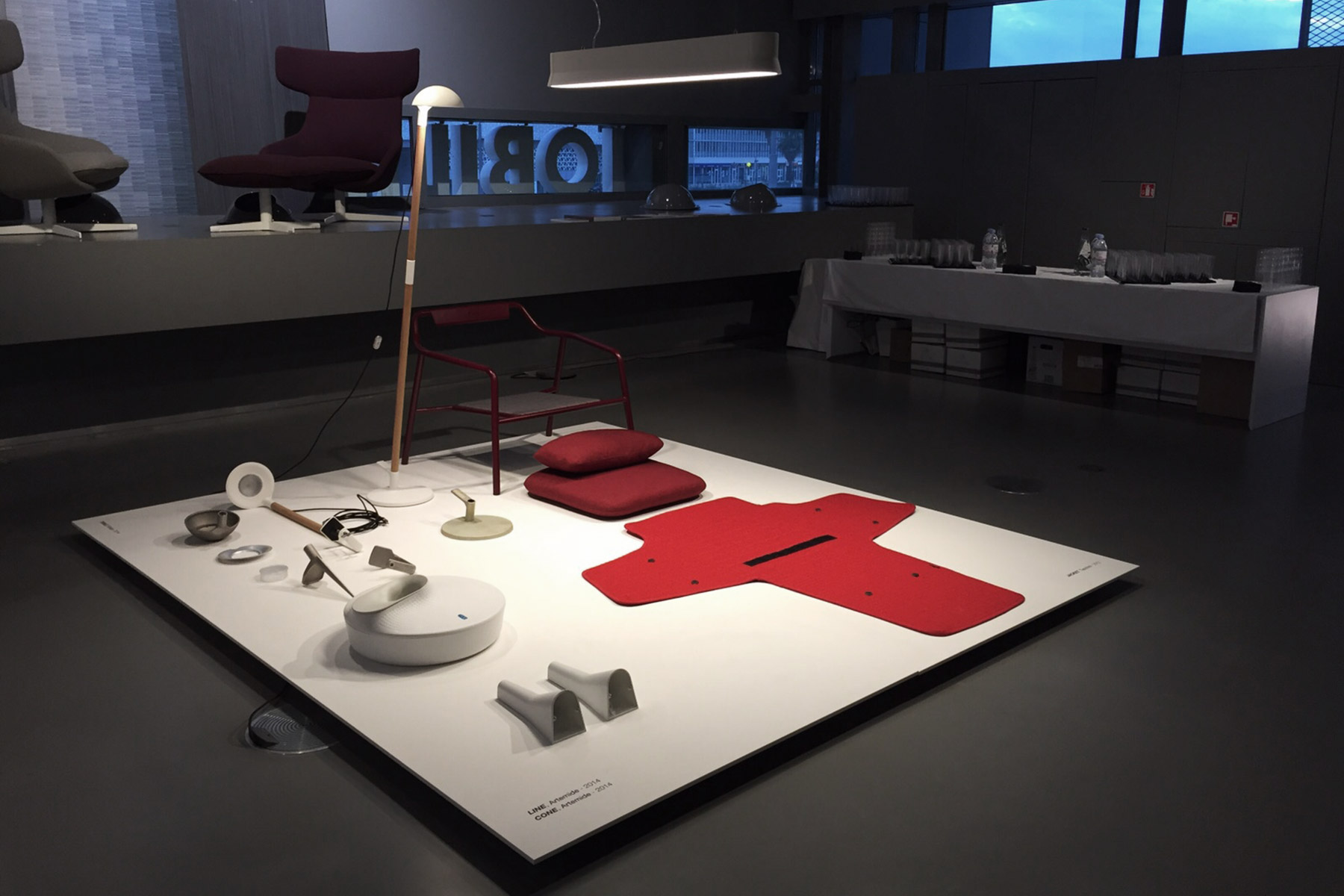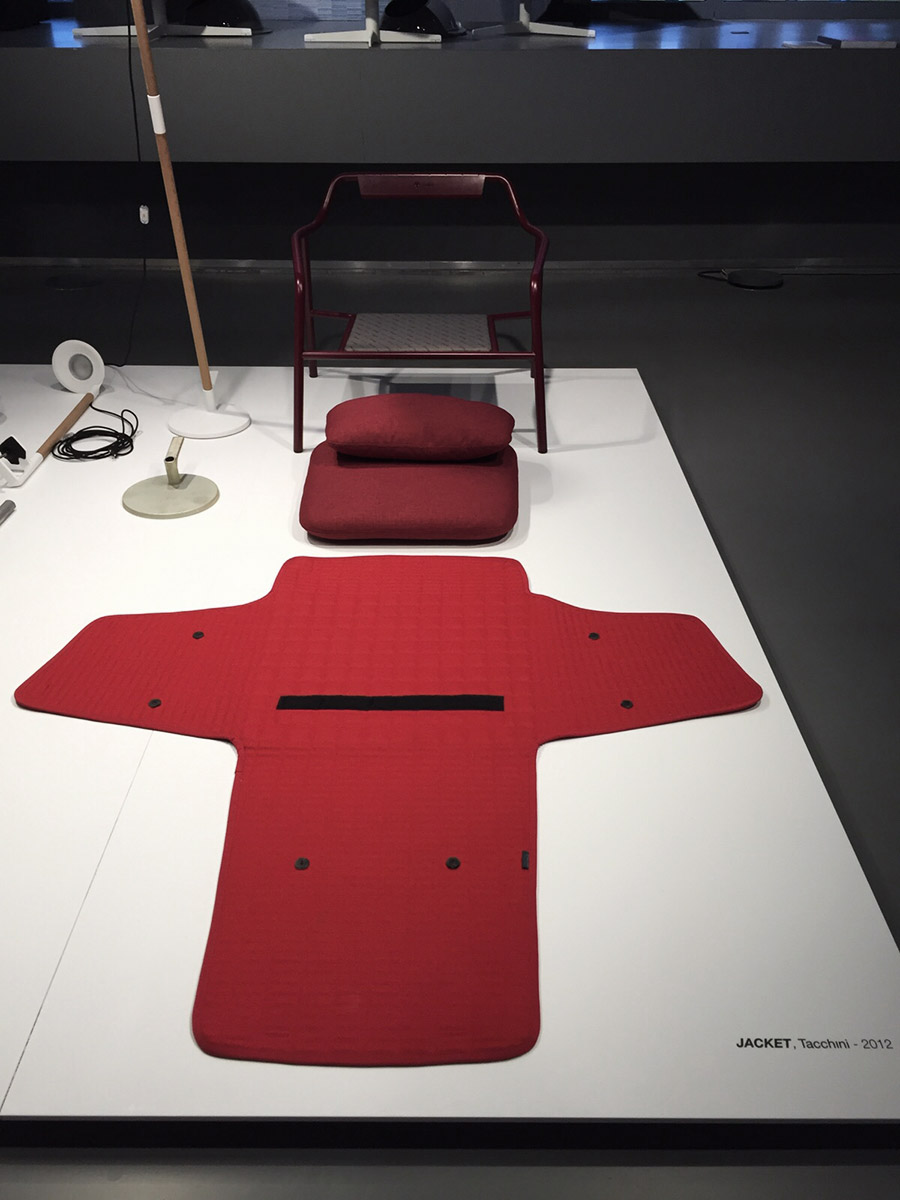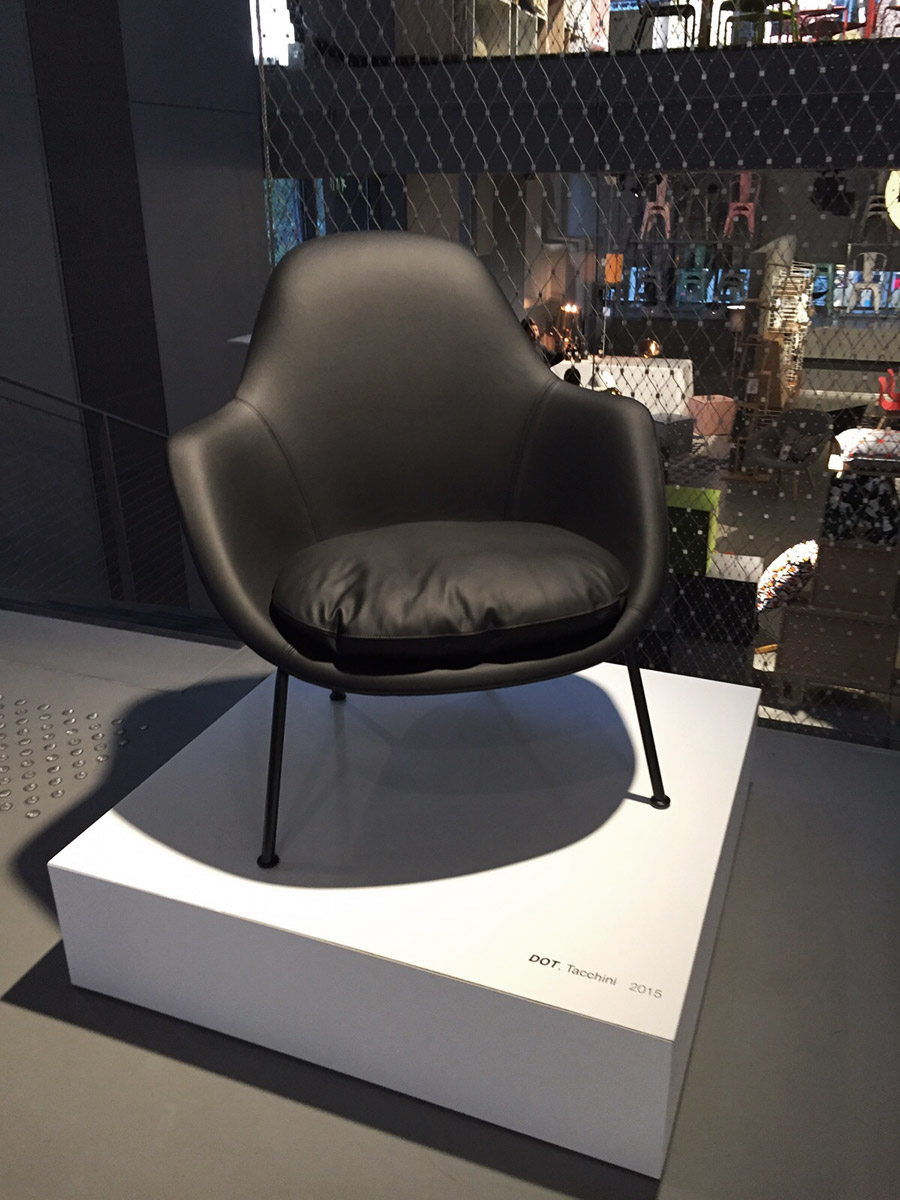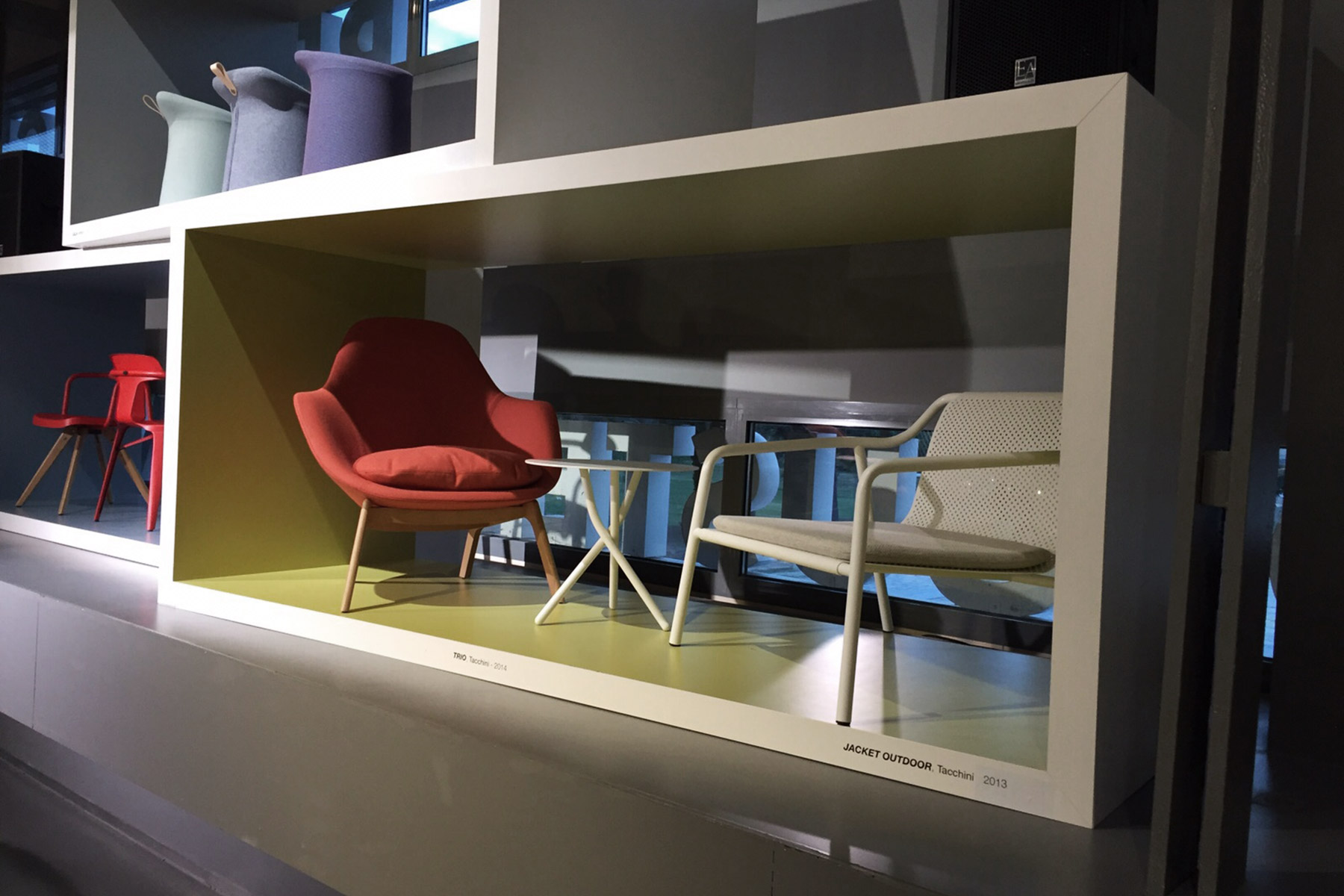 Next
Prev
We are delighted to inform you that we took part in the event "L'Esthétique du Détail", held at the premises of our client RBC Mobilier in Montpellier, from 1 to 26 October 2015. The founder of RBC, Franck Argentin, and the director of RBC Design Center, Tristan Lohner, celebrated design and creativity, proposing a first-time presentation of some of the finest creations of the world-famous designer Patrick Norguet. Driven by his desire for perfection, his talent lies in constantly seeking out radical, poetic features, securing him a place among the key figures in international design. On the third floor, with new and innovative staging, the public can find a comprehensive collection of over seventy of the designer's creations, including our Jacket armchairs, in both indoor and outdoor versions, and Dot, as well as our Trio table. His sense of colour, his elegant yet characterful purity, and his search for comfort are the essence of a unique, instantly recognizable style which is the hallmark of his accomplished refinement. The exhibition highlighted his taste for attention to detail and perfection.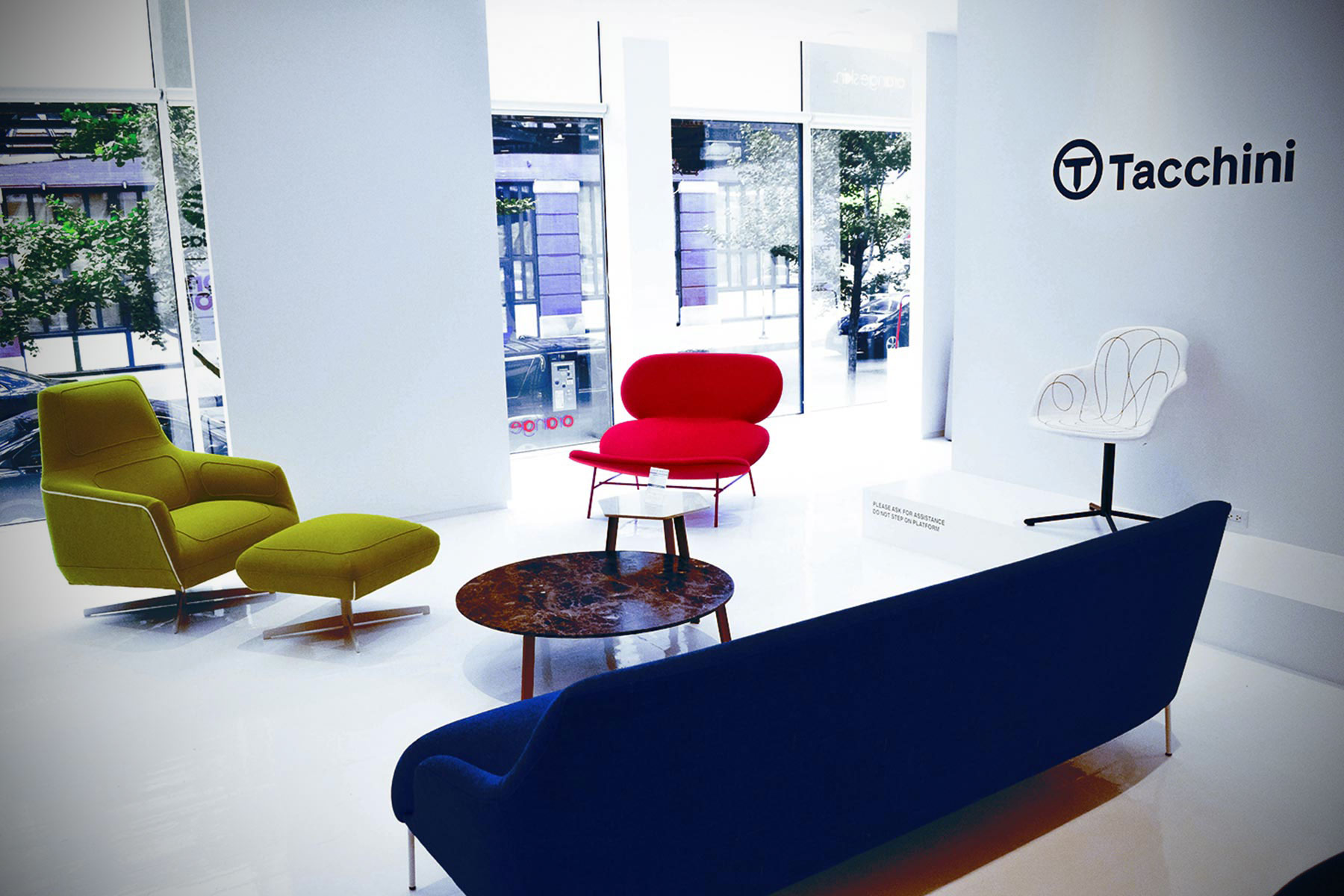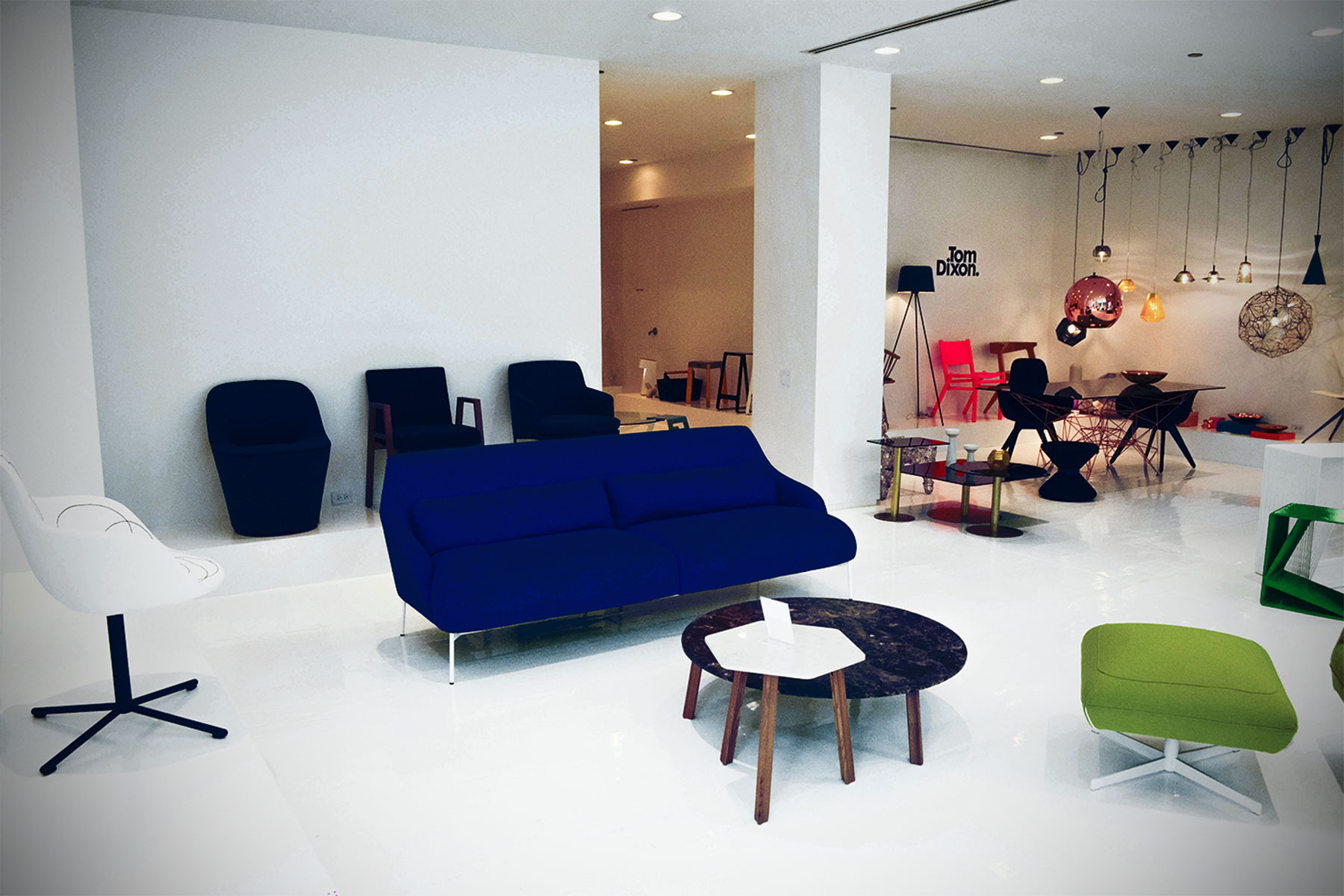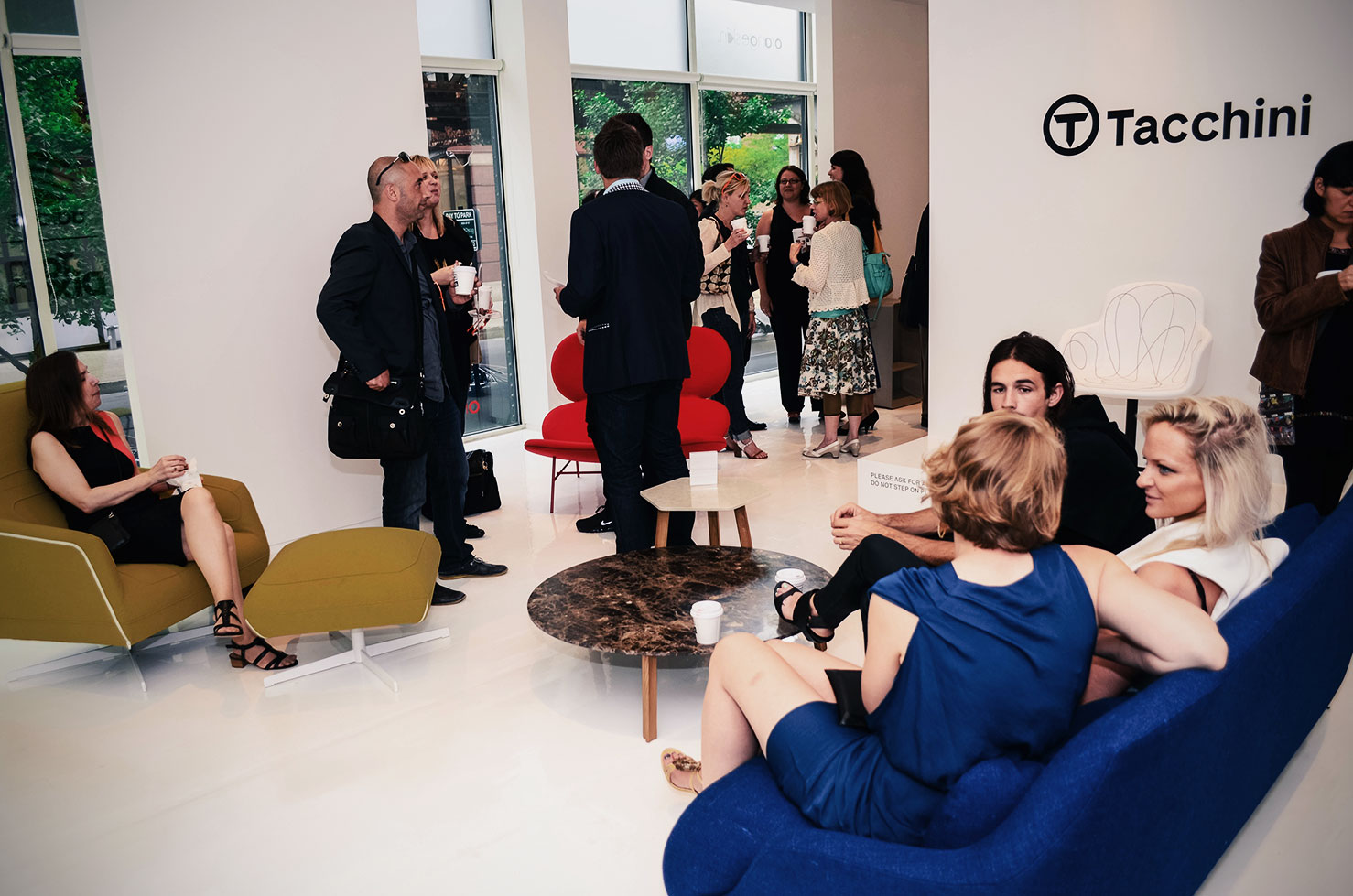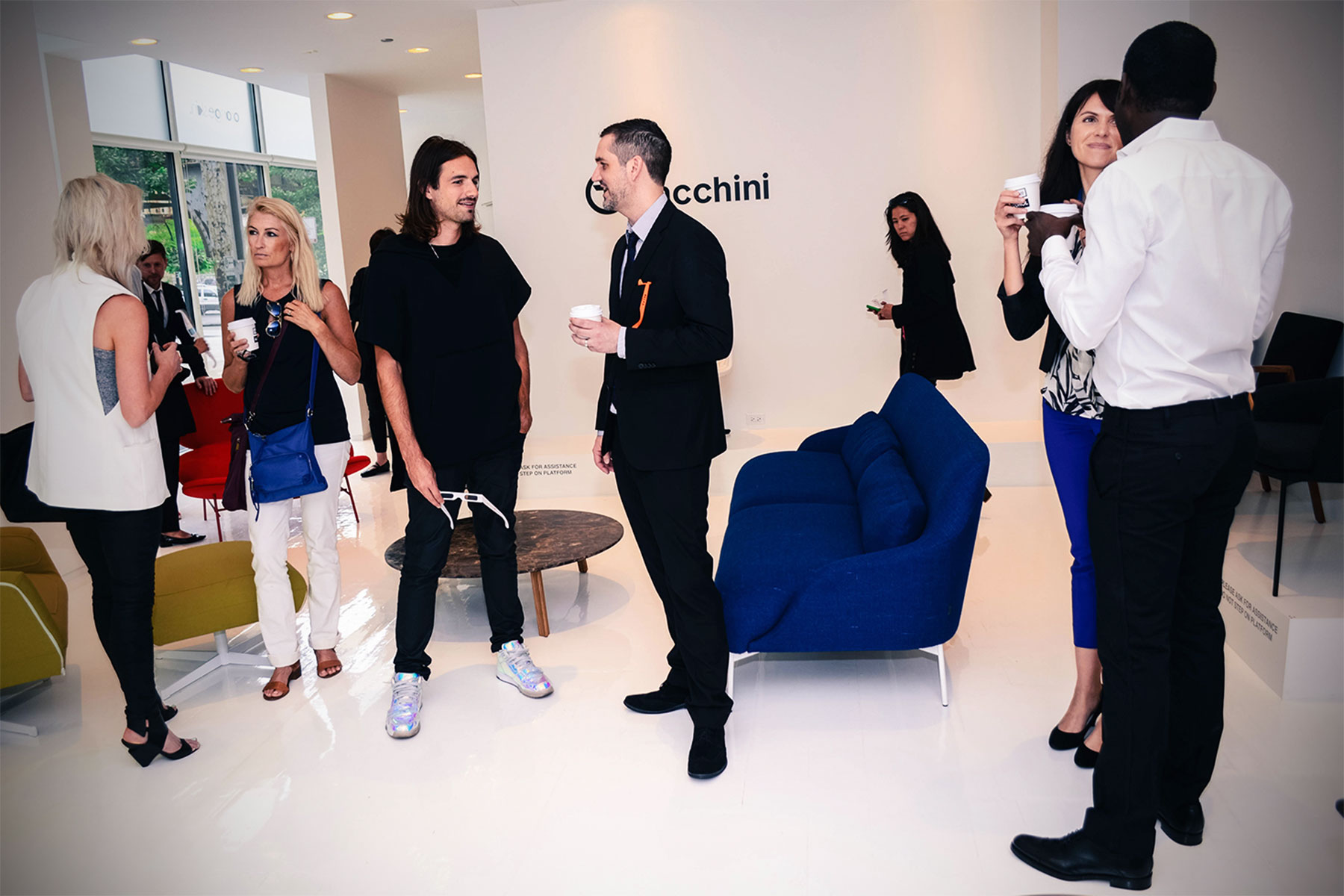 Next
Prev
2014 Opera Gallery, Dubai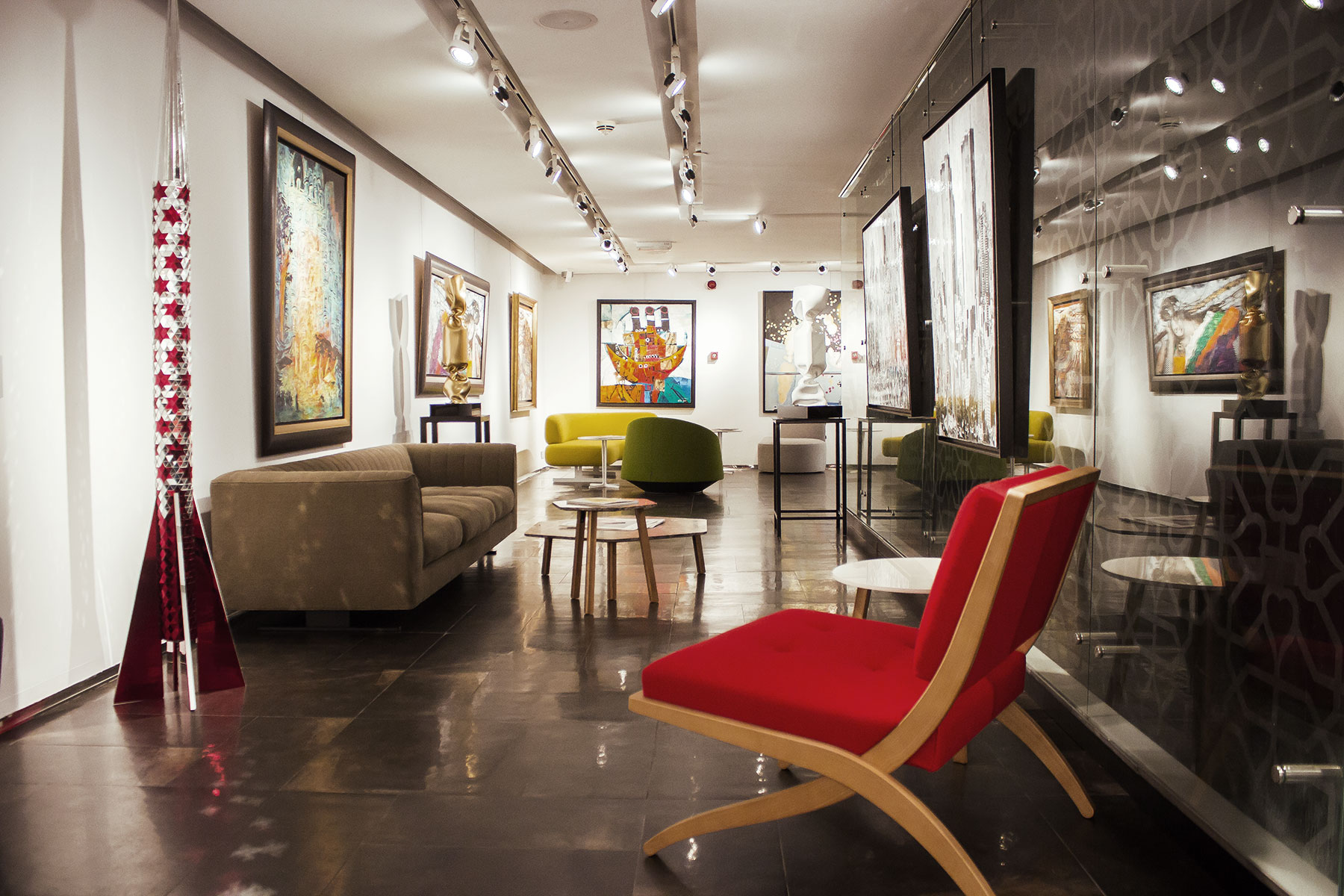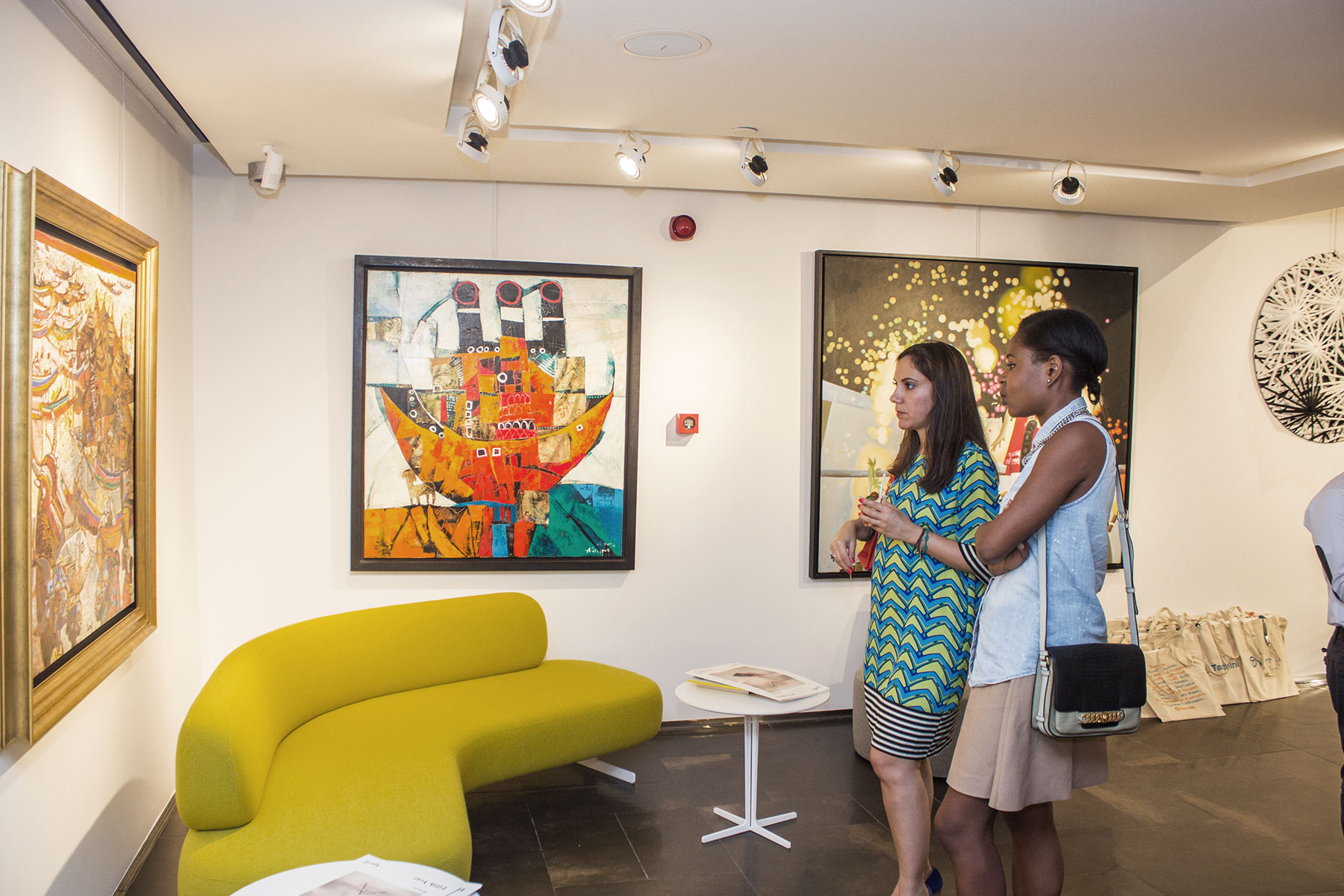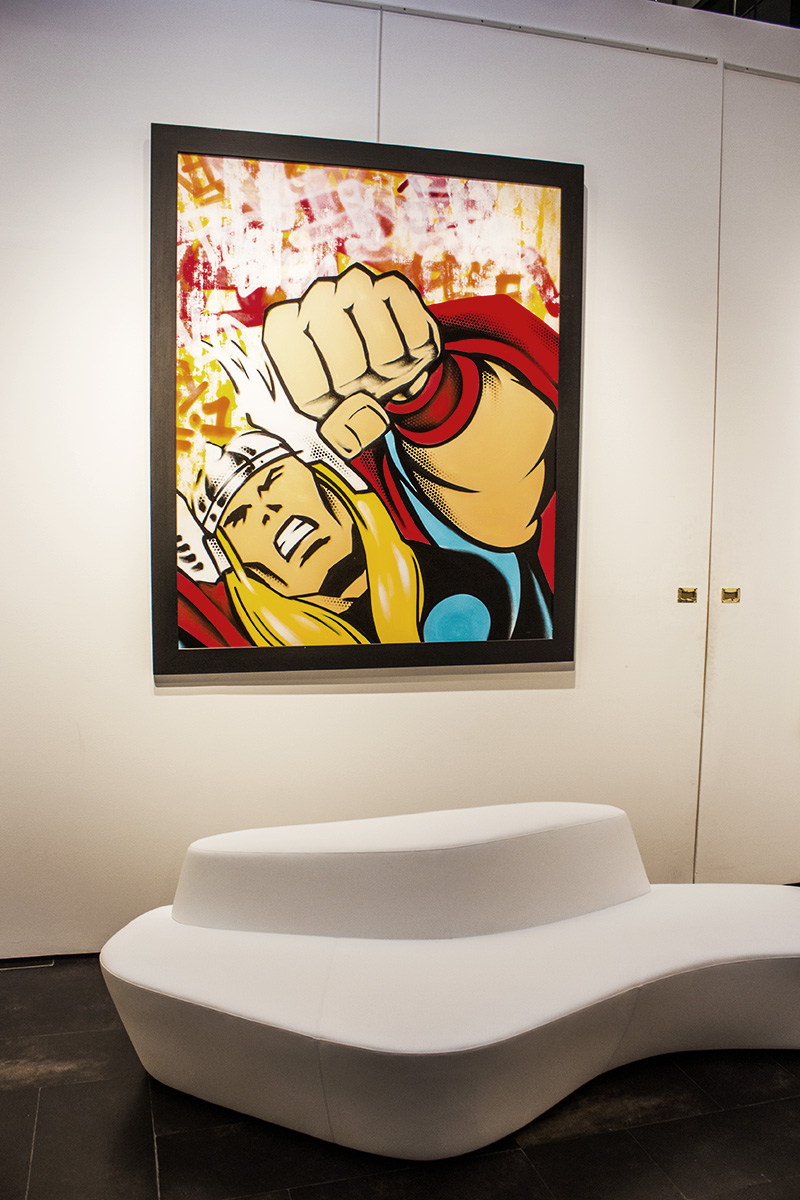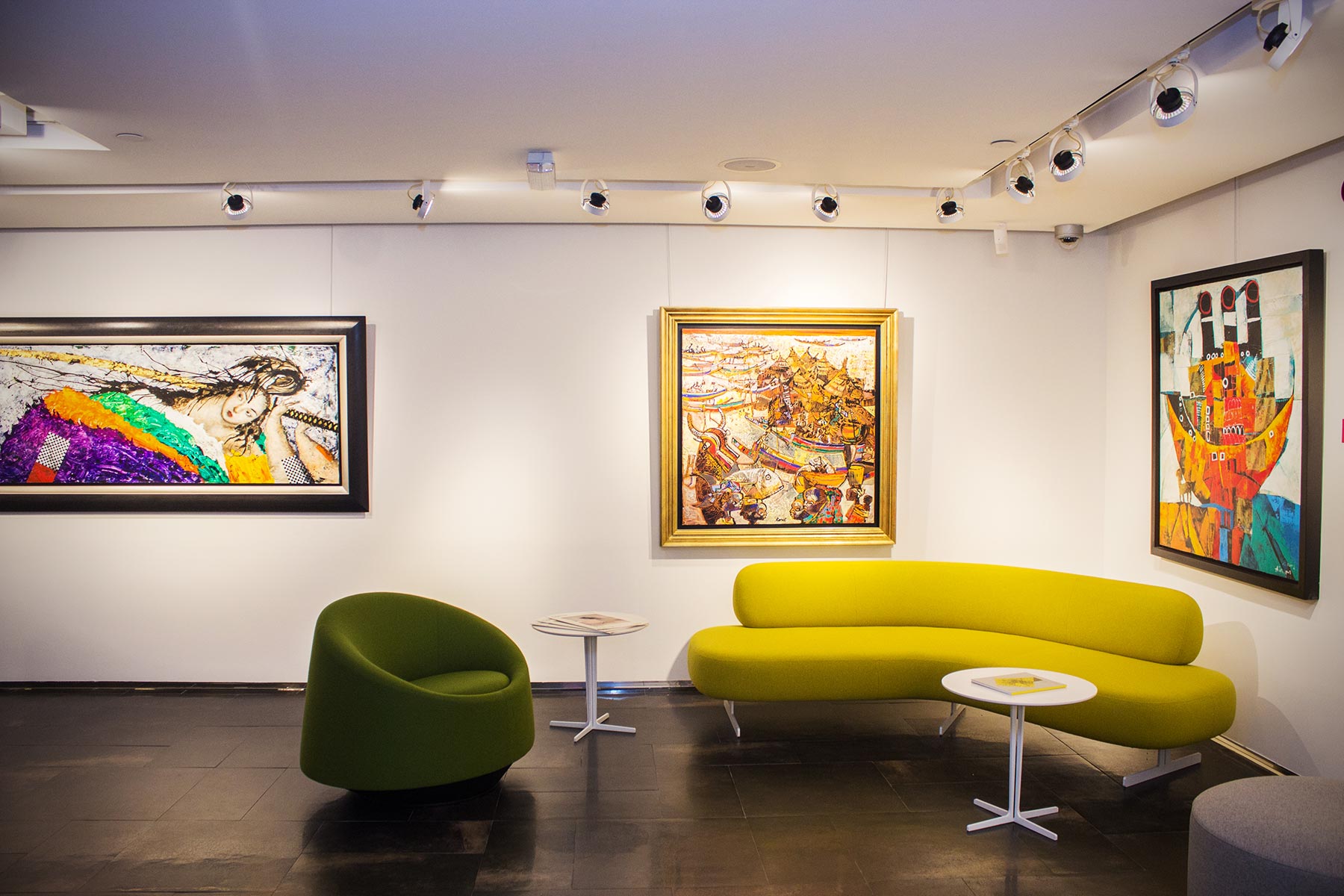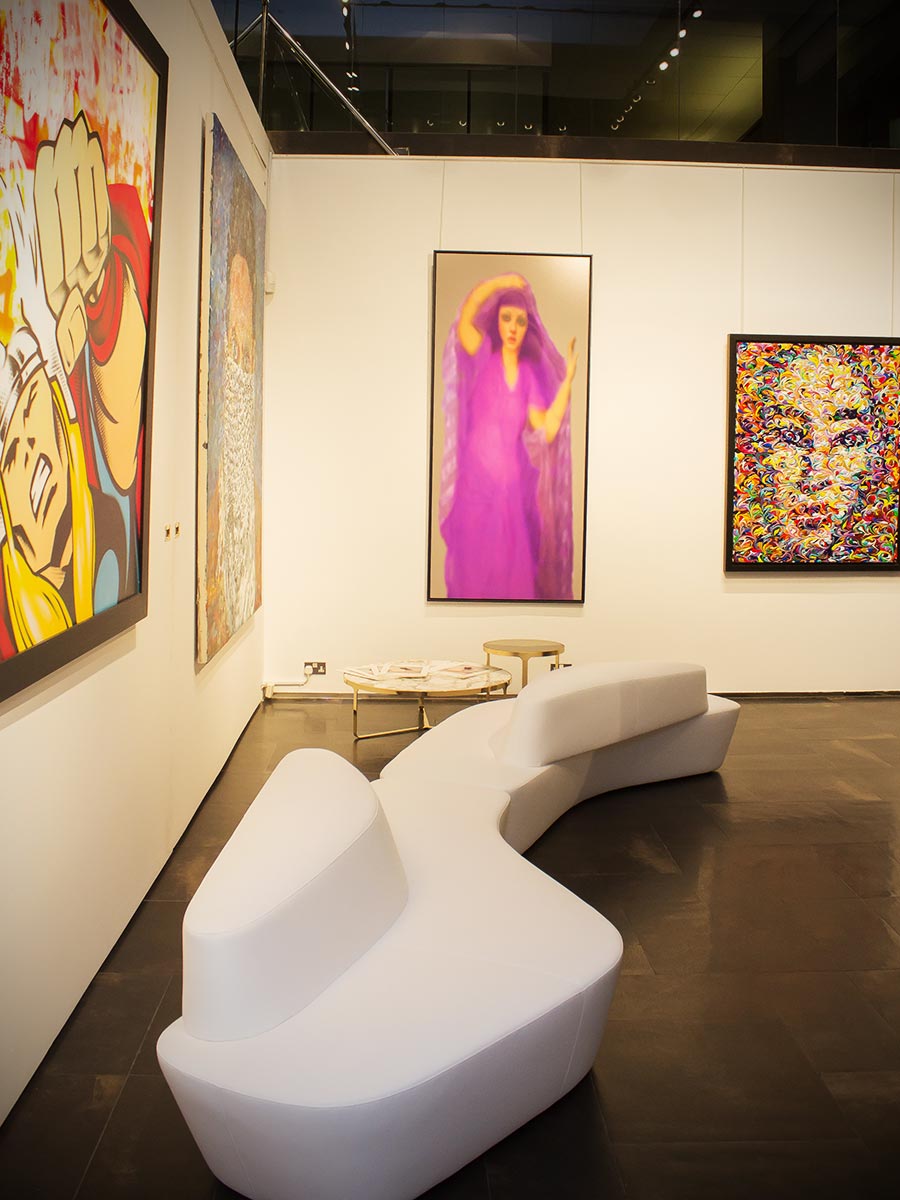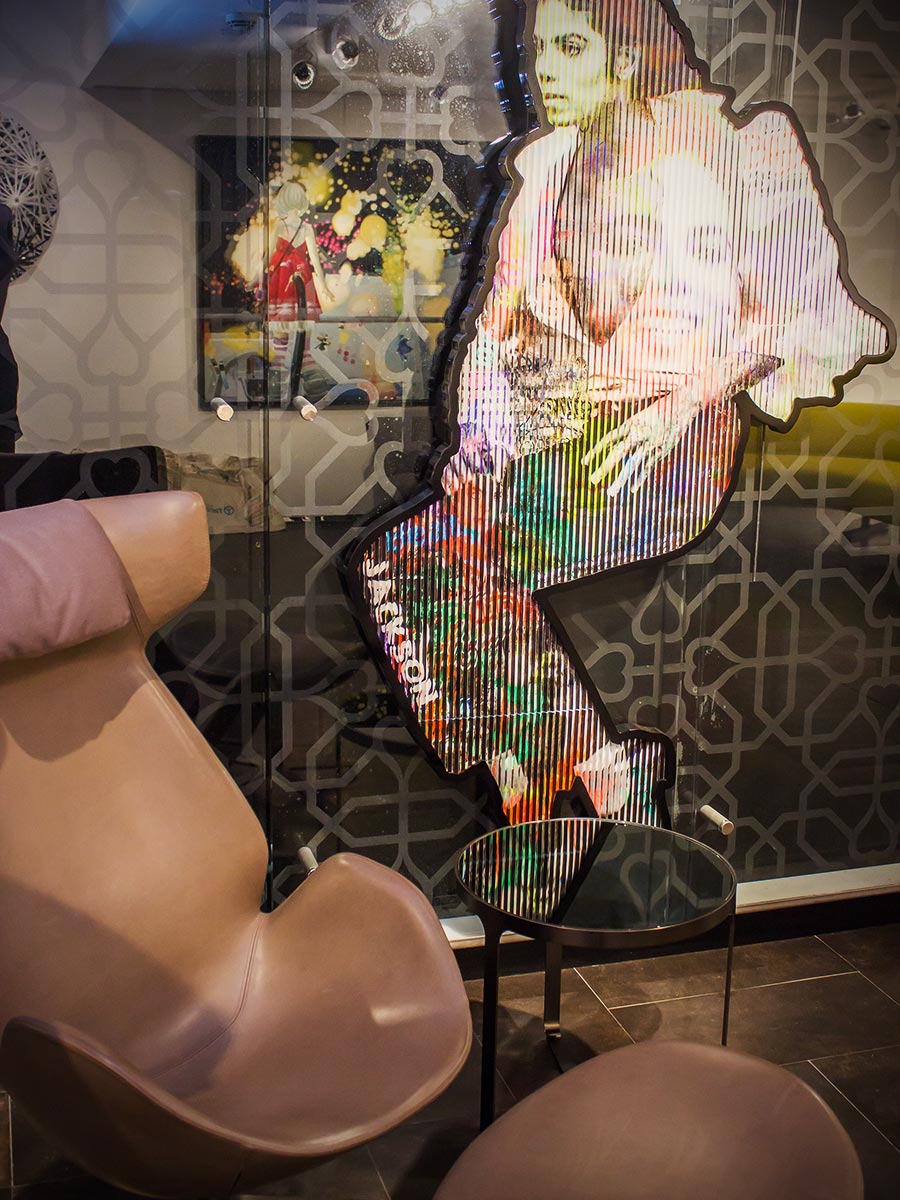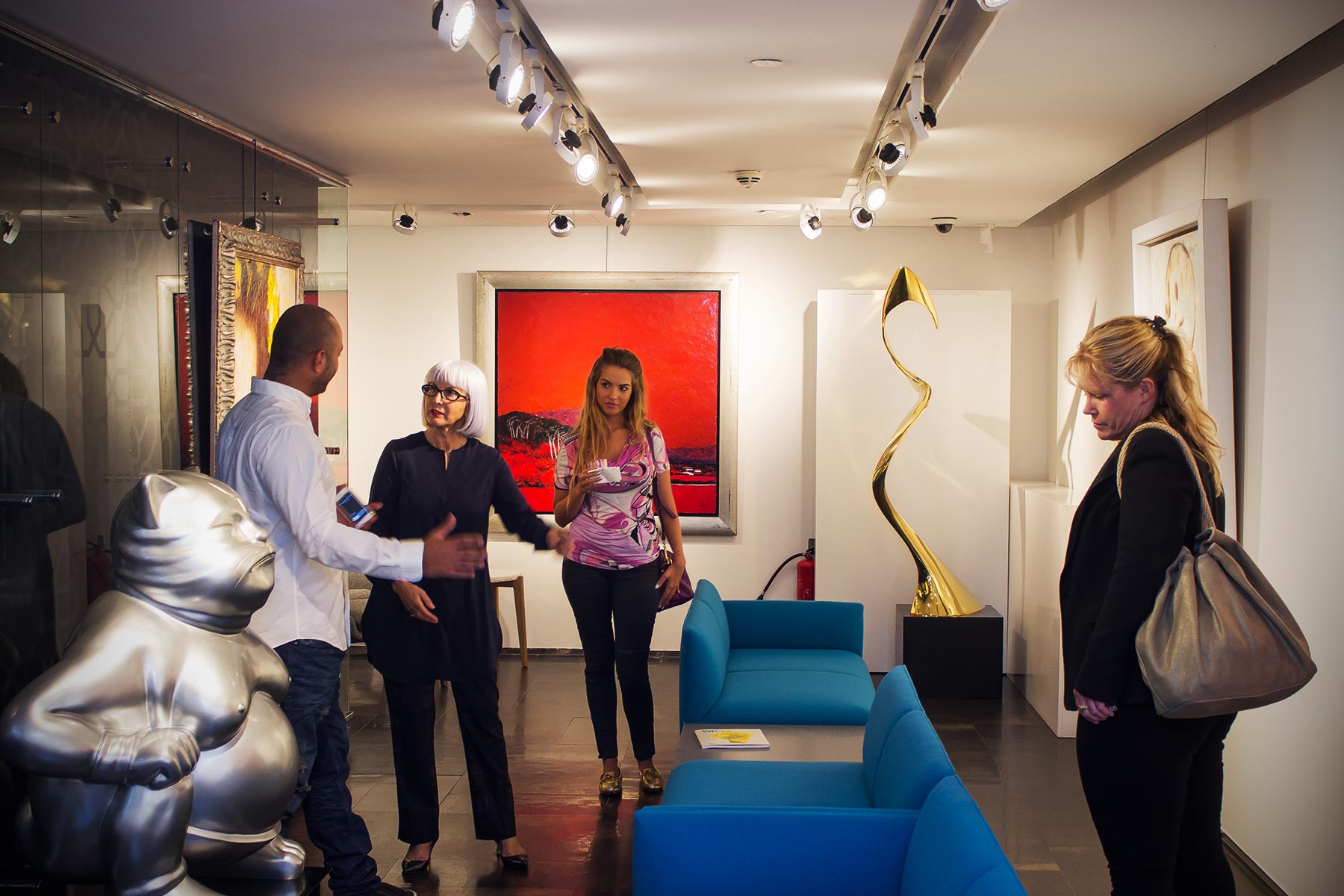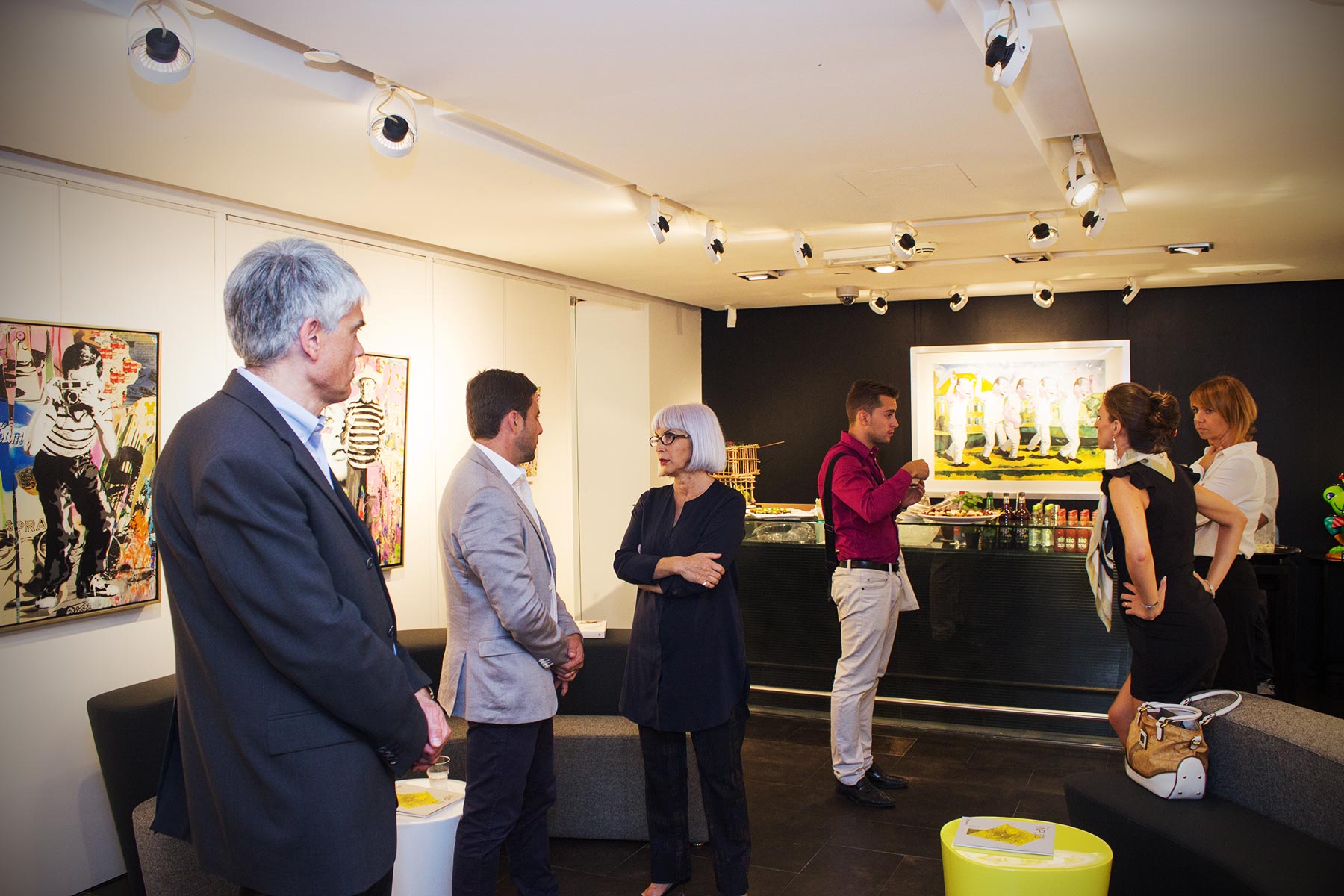 Next
Prev
Art and design: two boundless codes of communication that often meet and merge, in an interplay of exchange and contamination, alive with creativity, culture, innovation and rediscovery. This is the spirit of Design Meets Art: an event that brings together Tacchini, a key Italian player in the design world, and Dubai's Opera Gallery, an exhibition space that is part of one of the most prestigious international networks of contemporary art galleries.

Since 1965, Tacchini has been a sensitive and refined interpreter of the home world, of collective spaces and of spaces dedicated to art and culture, with a philosophy based on the inimitable, authentic values of Italian-made production – quality designs and materials, carefully crafted production, an innate sense of beauty, harmony and wellbeing – as well as partnerships with some of the most interesting figures in contemporary design, including Pietro Arosio, Luca Nichetto, Pearson Lloyd, Claesson Koivisto Rune, Monica Förster, Lievore Altherr Molina, Christophe Pillet, Gordon Guillamier, Patrick Norguet, in addition to the fervent rediscovery of previously unknown pieces by great masters of the past, such as Achille Castiglioni, Franco Albini and Gianfranco Frattini. Museums, libraries, hotels, public spaces and private residences: the Tacchini collection interprets all the habitats of contemporary living, with a universal language formed of shapes, sensations and emotions. Each creation marks an important stage in a journey through the many scenarios in which we live, work, express our lifestyle or simply enjoy a moment's relaxation or meditation.

The Gulf region is one of the most important markets globally, and Tacchini has been a successful presence there for many years. Now the firm dedicates the event Design Meets Art to the vast audience of architects, retailers, buyers, journalists and design and furniture lovers assembling in Dubai for the Hotel Show, the biggest hospitality fair in this part of the world. From 28 to 29 September 2014, Opera Gallery Dubai will host some of the most significant items in the Tacchini collection.
2013 Triennale Design Museum, Milan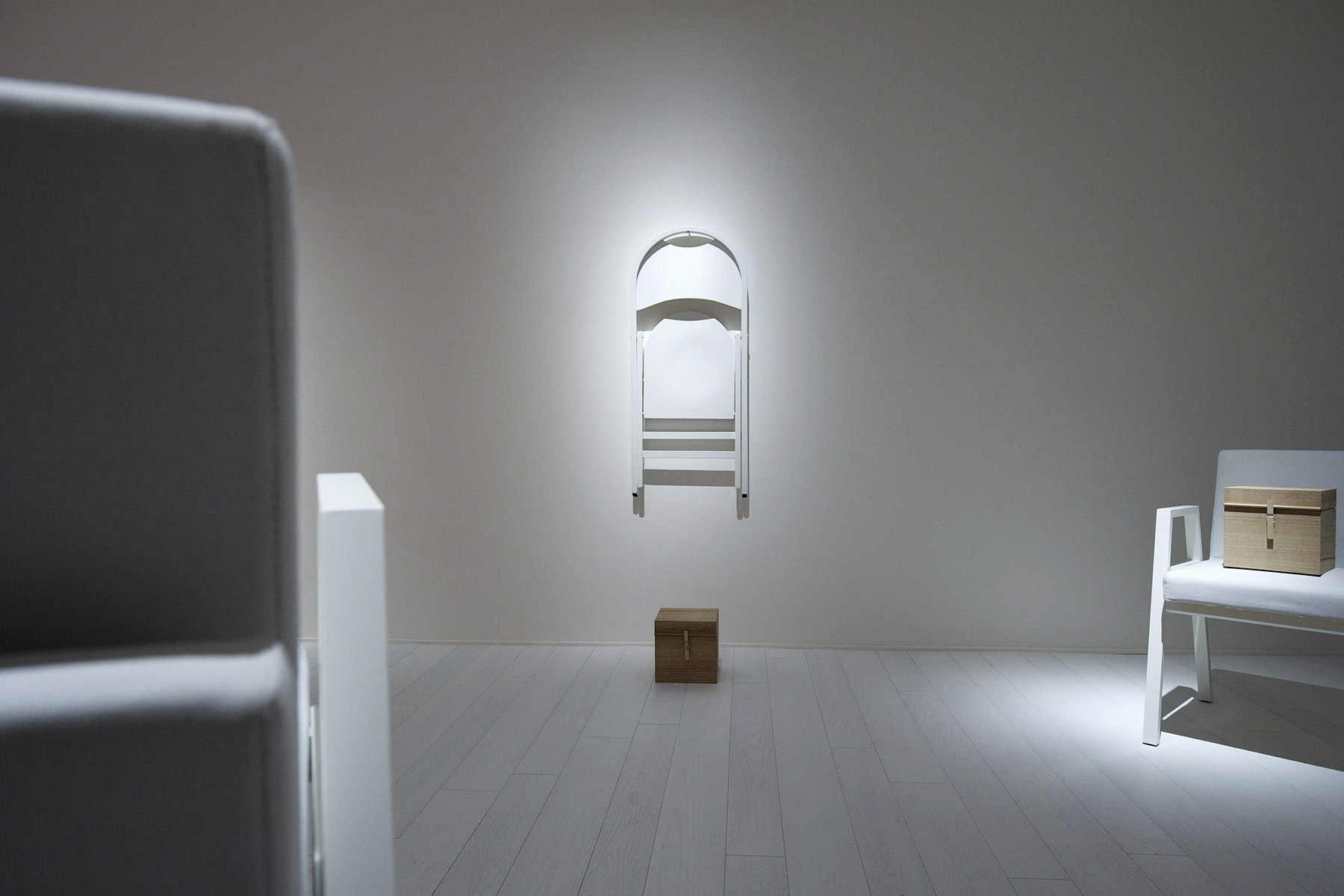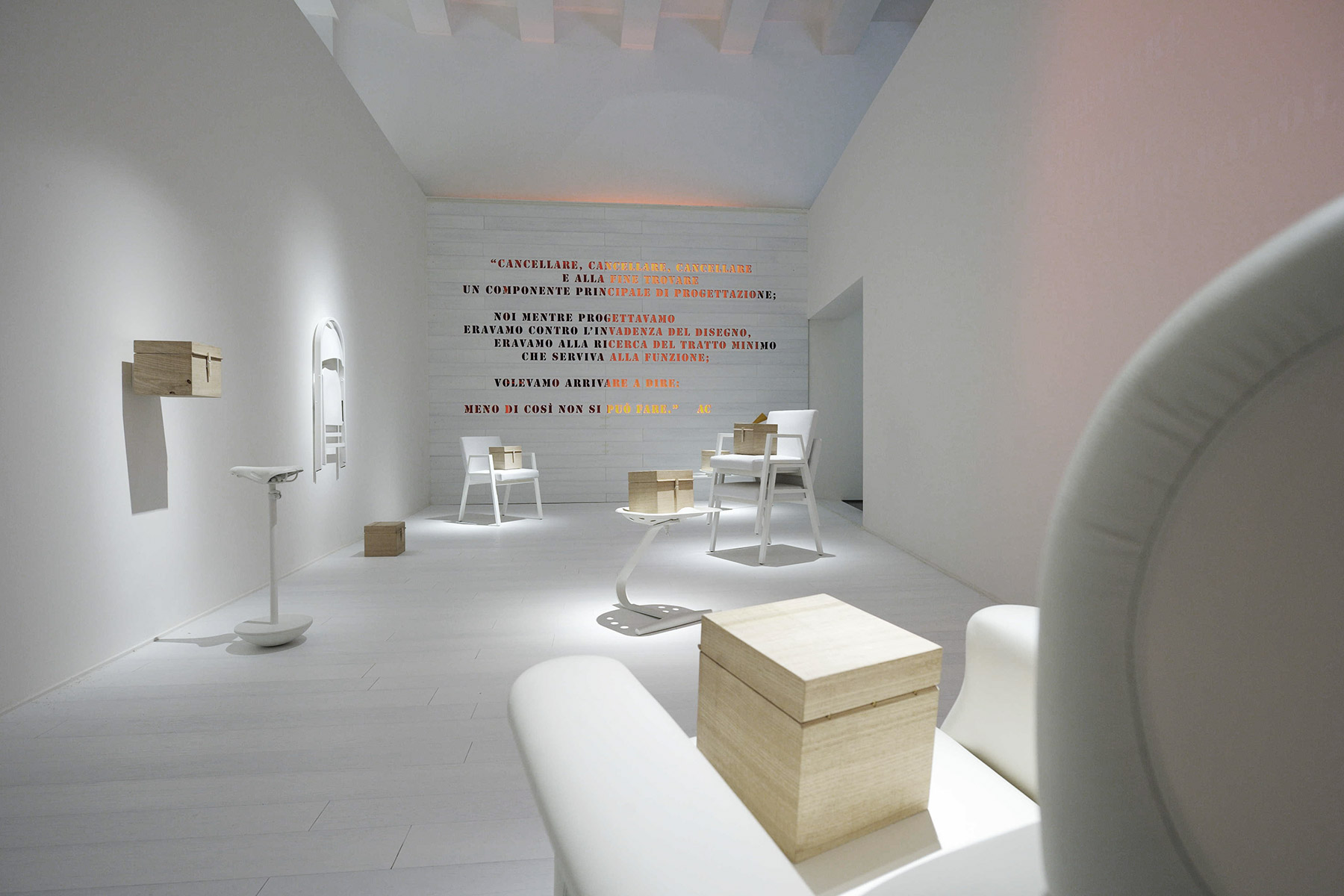 Next
Prev
2012 Open Showroom, Tacchini headquarters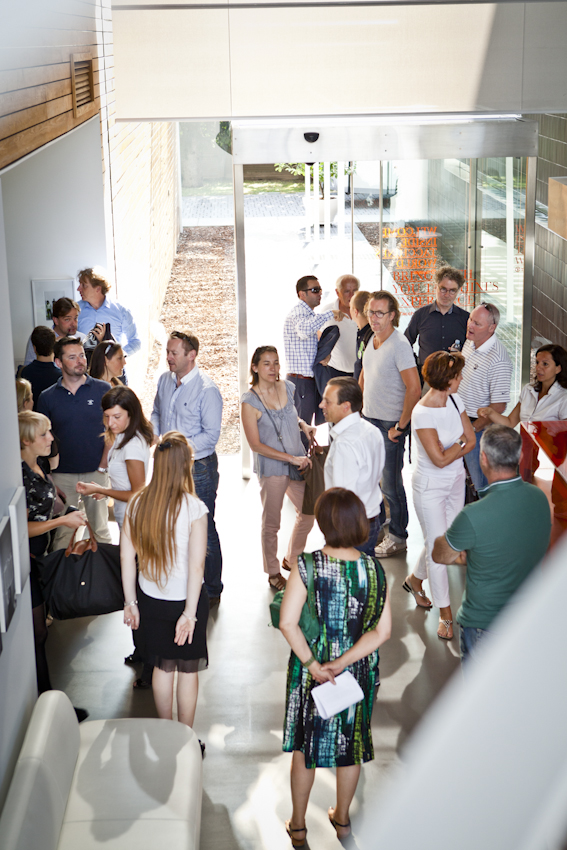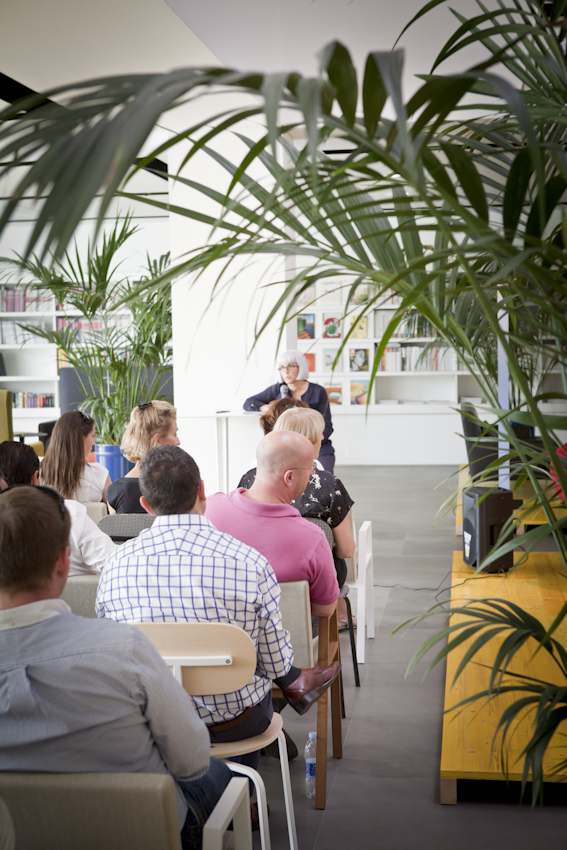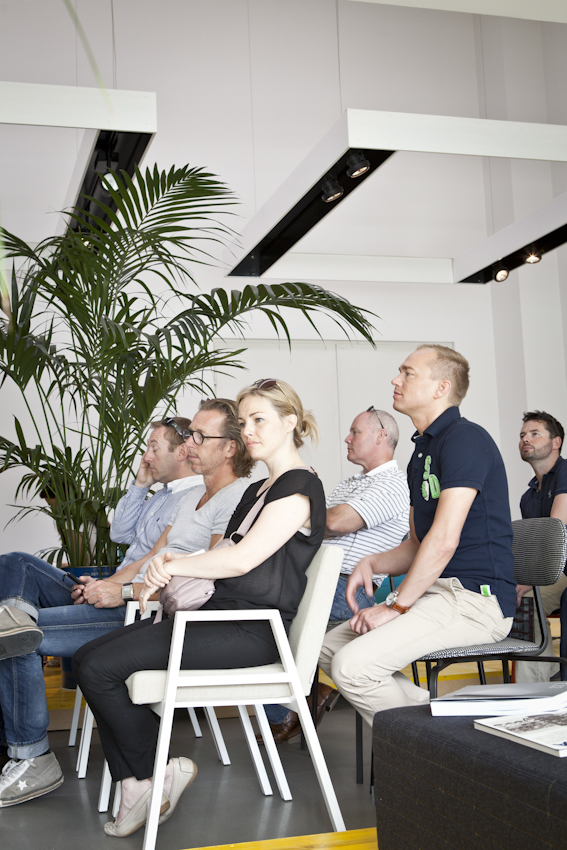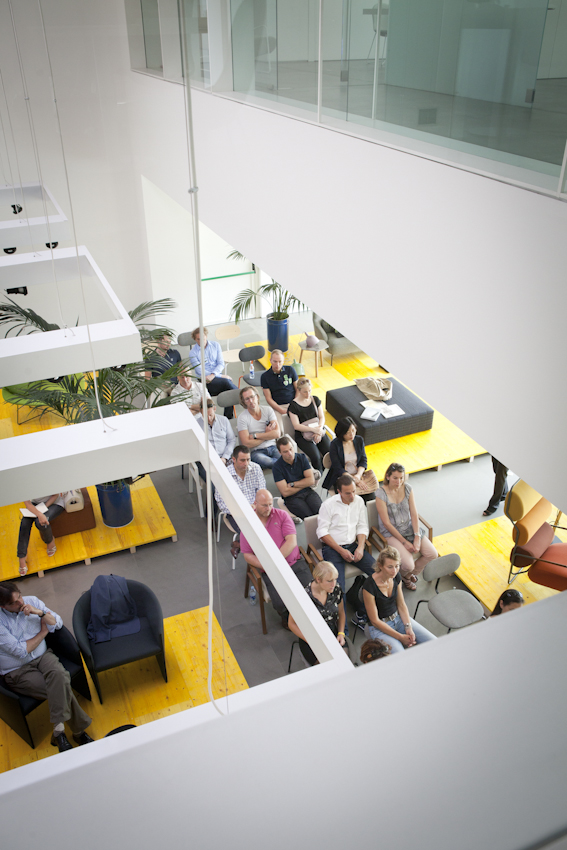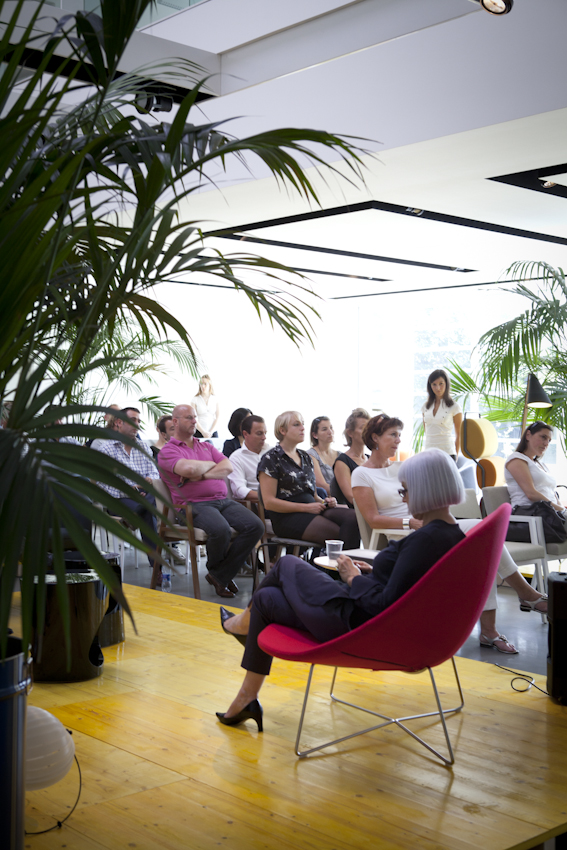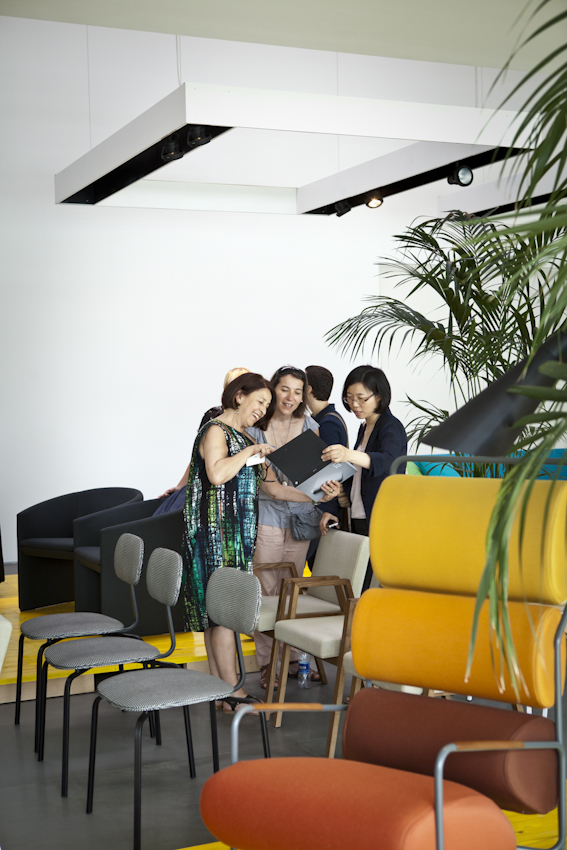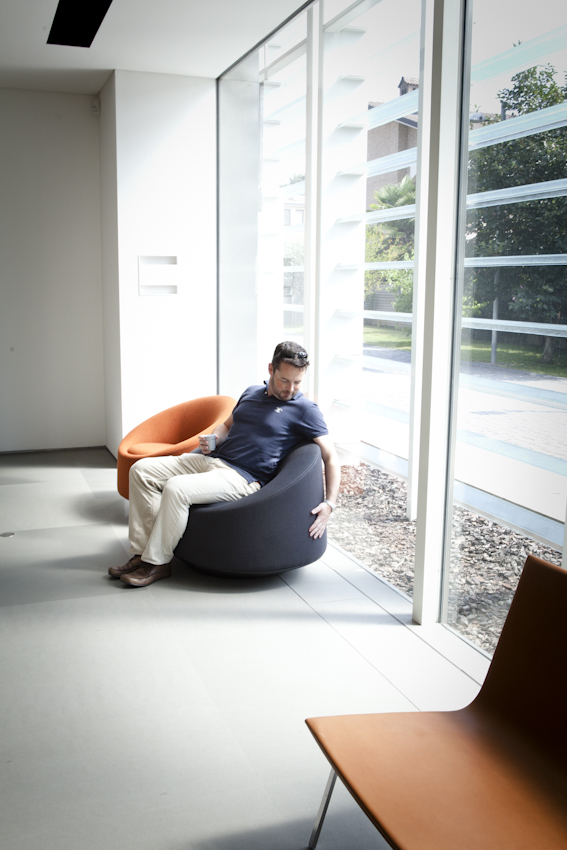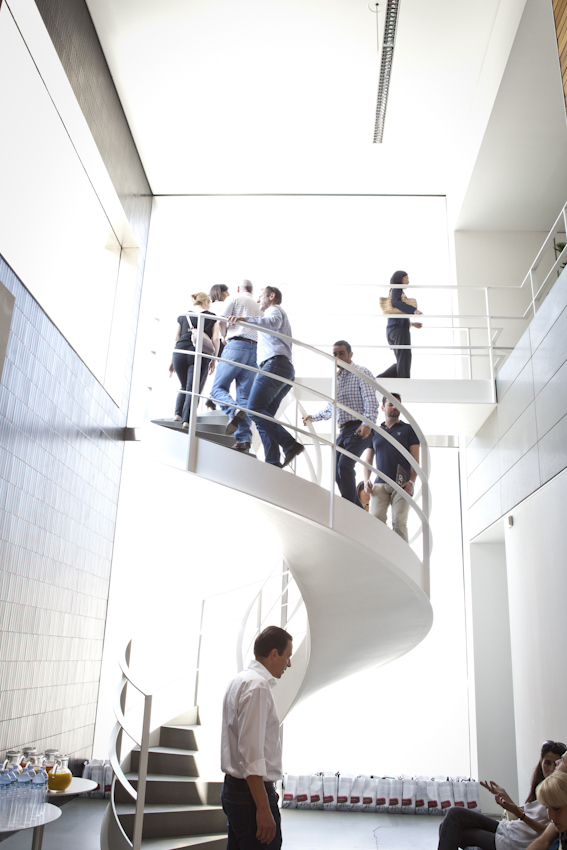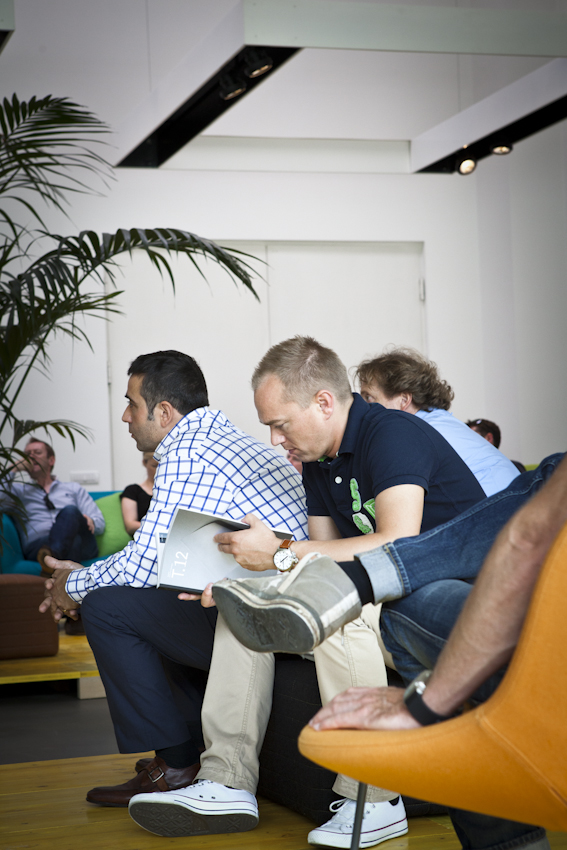 Next
Prev