Spindle
Next
Prev
A collection of tables characterized by tapered legs realized through die casting of aluminium and linked with the thin rounded top that gives a pleasant softness and prettiness. The removable legs and its stackability are two characteristics that make it particularly suitable for the contract use, while the complete range of tops dimensions, square or rectangular, allows to satisfy different needs both in collective and residential environments: like writing desks, dining or meeting tables.

2D and 3D files available upon request: please contact info@tacchini.it
Designer: Gordon Guillaumier
Year: 2014
Cod. 1SPI90Q
W 90 D 90 H 73 cm
Cod. 1SPI145Q
W 145 D145 H 73 cm
Cod. 1SPI145
W 145 D 70 H 73 cm
Cod. 1SPI185
W 185 D 95 H 73 cm
Cod. 1SPI240
W 240 D95 H 73 cm
Base: die-cast aluminium Ø 60 mm powder-coated painted.
Under top table: MDF 25 mm (just for Spindle table 240 × 95 cm light fiberboard with MDF frame 25 mm).
Top: glass or MDF 8 mm ash plated.
Base:
Top: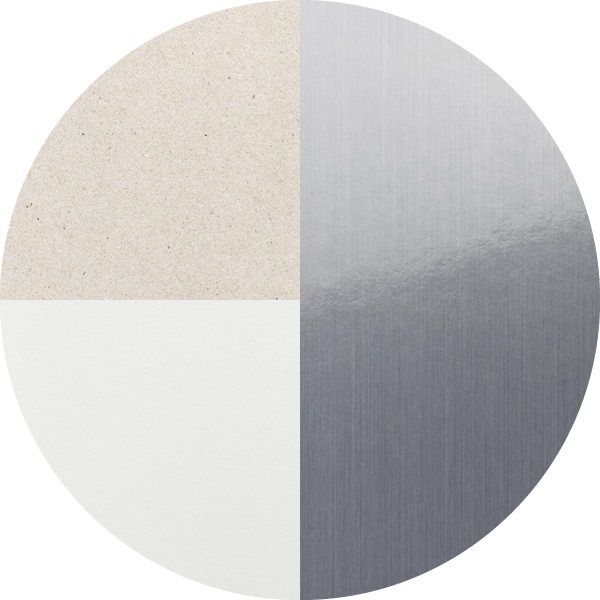 Die-cast aluminium 50%
Top table material 25%
Light fiberboard 25%
Gordon Guillaumier
Gordon Guillaumier was born in 1966, and was educated firstly in Malta, then in Switzerland, England and Italy. He graduated from IED in Milan (1988-91), before specializing in design at the Domus Academy, Milan (1992). In 1993 he began working with Baleri Associati, as well as collaborating with architect Rodolfo Dordoni. In 2002 he set up his own design studio in Milan, principally working on product design, but also for design consultancy projects. In 2006 he lectured in industrial design at Milan's Politecnico university.