Jak
Next
Prev
Patrick Norguet designs a small desk for Tacchini Edizioni that combines organization, privacy and exquisite structure. Antique and yet amazingly suited to this digital age, Jak has a light metal base that supports a top equipped with USB ports and a shelf, as well as a small compartment concealed by a small drop-front door. Also available in a wall-mounted version, Jak is an extremely elegant piece of furniture, capable of bringing a fresh, contemporary vibe to the home as well as hospitality settings. It is made with materials that highlight its subtlety and decorative charm.
Designer: Patrick Norguet
Year: 2018
Cod. EJAKT
With base
W 117 D 49,5 H 94,5 cm
H desk 71 cm
Cod. EJAKS
Suspended
W 117 D 49,5 H 24 cm
Frame: tubular metal base powder coated corten color.
Metal shell powder coated in a new bronze/green color with T23 Satin Chromed insert.
Wooden desk top and drop-front door.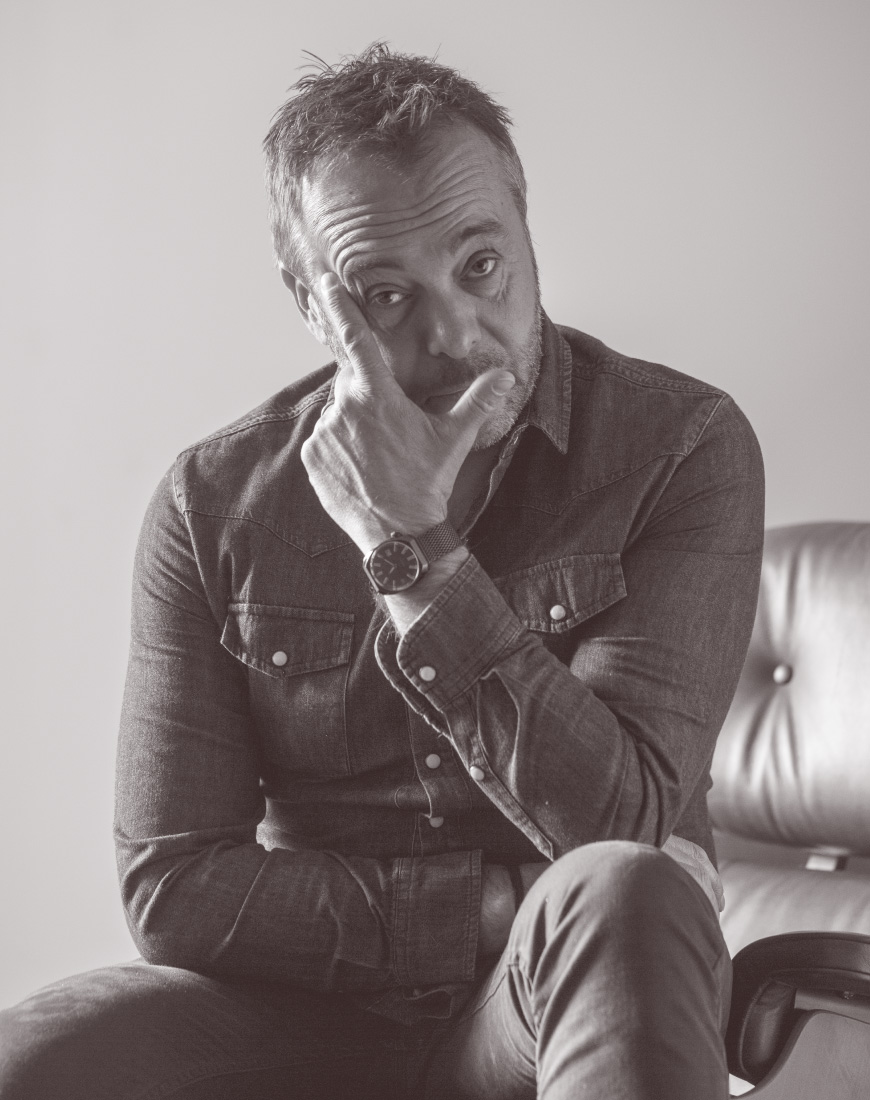 Patrick Norguet
Patrick Norguet is a key figure in French design today, and was elected "furniture designer of the year" by Wallpaper magazine in 2009. He began his career as a project designer in the late nineties, working with numerous big names in the furniture design world, in addition to completing a number of interior and set design projects. He has always sought to select the right shapes and colours, exuding a love of innovative industrial processes, artisanal ateliers and the people working there.