Stone
Next
Prev
Stone es un nuevo sistema de sofás modulares de formas sencillas pero rico en elementos y posibilidades de combinación para satisfacer las necesidades de los más diversos espacios públicos. Cómodos y suaves, inspirados en la redondez de las piedras de río, se proponen con una amplia gama de revestimientos. Los sofás Stone están disponibles en muchas variantes, utilizables solos o combinados para realzar su elegancia; tienen dos alturas posibles: una de ellas es más adecuada para hostelería, salas de espera y zonas públicas, mientras la otra está pensada para zonas de catering, bares y cafeterías. El sistema se completa con una familia de mesas coordinadas: terminales o independientes, con dos patas en T o con una sola base central, en MDF lacado, laminado o a todo color.
Designer: PearsonLloyd
Year: 2009
Cod. OSTAB150/OSTAA 150
W 150 D 73 H 68/77 cm
H seat 39/45 cm
Cod. OSTBB170/OSTBA170
W 170 D 73 H 68/77 cm
H seat 39/45 cm
Cod. OSTCB190/OSTCA190
W 190 D 73 H 68/77 cm
H seat 39/45 cm
Cod. OSTDB200/OSTDA200
W 200 D 73 H 68/77 cm
H seat 39/45 cm
Cod. OSTEB230/OSTEA230
W 230 D 73 H 68/77 cm
H seat 39/45 cm
Cod. OSTFB90/OSTFA90
W 144 D 100 H 68/77 cm
H seat 39/45 cm
Cod. OSTGB120/OSTGA120
W 238 D 112 H 68/77 cm
H seat 39/45 cm
Cod. OSTHB90/OSTHA90
W 250 D 134 H 68/77 cm
H seat 39/45 cm
Cod. 1STO80
W 80 D 73 H 25 cm
Cod. 1STO120B
W 120 D 73 H 25 cm
Cod. 1STOTER
W 45 D 27 cm
Cod. 1STO120
W 120 D 73 H 72 cm
Sofa
Internal frame: poplar plywood 18 mm with elastic belts.
Padding: differentiated - density polyurethane foam.
Feet: painted or chromed aluminium feet.
Upholstery: non removable cover. Possibility of combining different fabrics or fabrics and leathers for the back and the seat.
Base:
Table
Top: MDF top for the glossy lacquered version 12 mm thick. Laminate top 12 mm. Top in fullcolor 12 mm thick. Table base available only painted white T02 or black T07.
Top: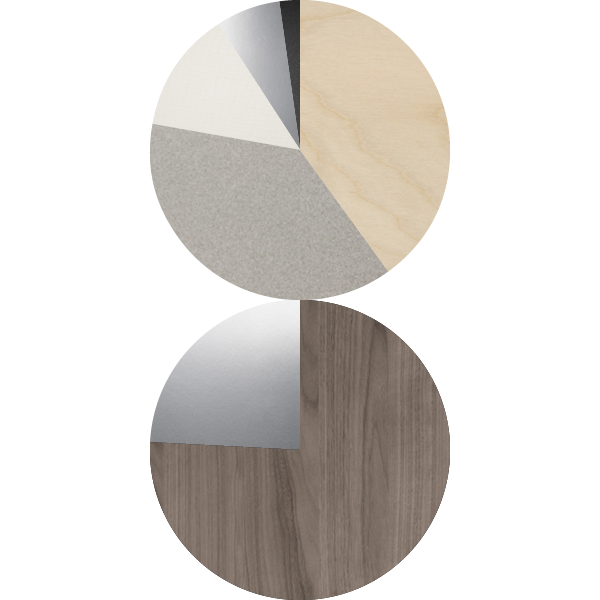 Poplar plywood 40%
Polyurethane foam 38%
Upholstery 13%
Metal 7%
Elastic belts 2%
Tables
Wood top 76%
Metal base 24%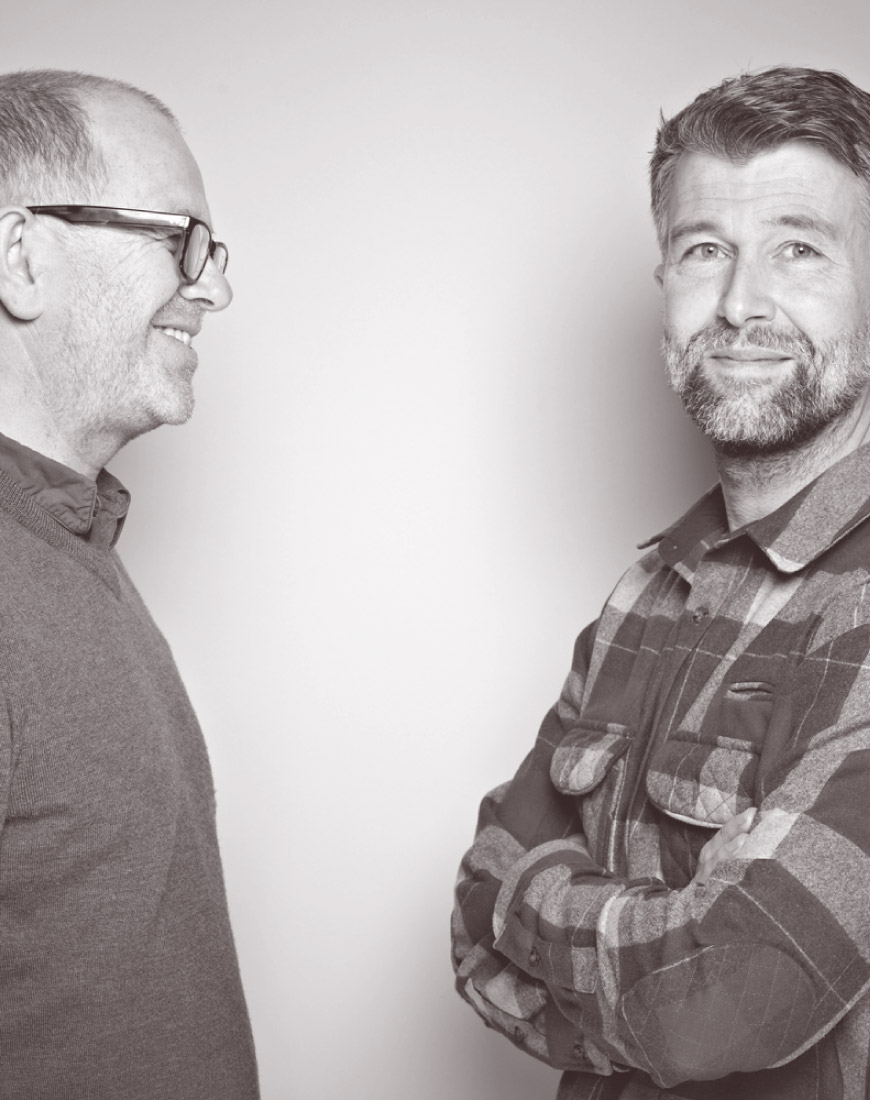 PearsonLloyd
Considerado uno de los principales protagonistas del diseño inglés actual, el estudio PearsonLloyd es una realidad multidisciplinaria que se extiende en los ámbitos más dispares: de la decoración, a los espacios colectivos pasando por el desarrollo de marcas. El estudio, fundado en 1997 por Luke Pearson y Tom Lloyd, obtiene numerosos reconocimientos en Europa y los Estados Unidos. El dúo de diseñadores británicos contribuye regularmente con artículos y publicaciones en las revistas más importantes del sector y es también profesor visitante en la Escuela Cantonal de Arte de Lausana.