Jak
Next
Prev
Patrick Noguet diseña para Tacchini Edizioni un pequeño escritorio que combina orden, intimidad y delicadeza. Antiguo y sin embargo extraordinariamente adaptado a esta época digital, Jak tiene una ligera base metálica que sostiene un tablero de apoyo con tomas USB y un estante, además de un pequeño compartimento escondido por una pequeña puerta abatible. También está disponible en versión en pared. Jak es un mueble de gran elegancia capaz de dar un nuevo estilo fresco y contemporáneo al espacio doméstico así como a los ambientes de hospitalidad, y está fabricado con materiales que enfatizan su distinción y su encanto decorativo.
Designer: Patrick Norguet
Year: 2018
Cod. EJAKT
With base
W 117 D 49,5 H 94,5 cm
H desk 71 cm
Cod. EJAKS
Suspended
W 117 D 49,5 H 24 cm
Frame: tubular metal base powder coated corten color.
Metal shell powder coated in a new bronze/green color with T23 Satin Chromed insert.
Wooden desk top and drop-front door.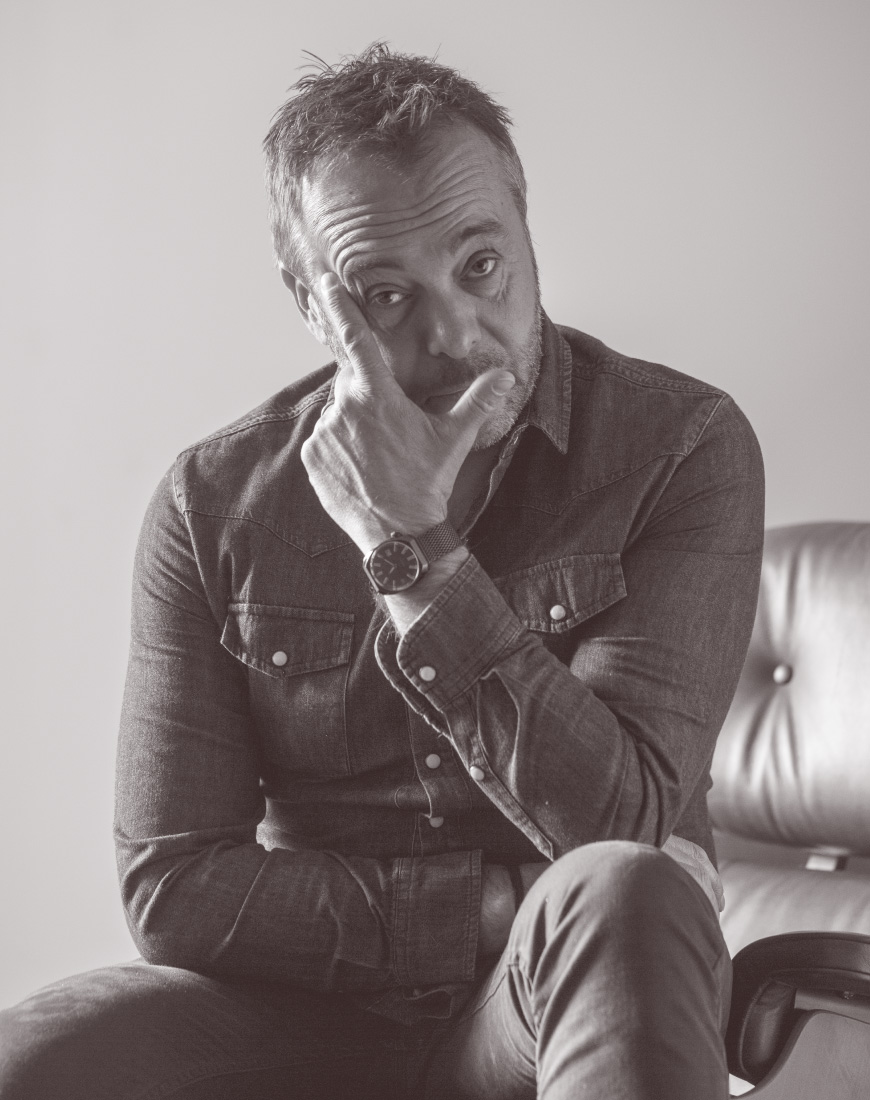 Patrick Norguet
Considerado una figura esencial del actual diseño francés y elegido por la revista Wallpaper "Furniture designer of the year" en 2009, Patrick Norguet inicia su actividad de diseño a finales de los años '90, con numerosas colaboraciones prestigiosas en el mundo del interiorismo, además de realizaciones en el ámbito de la escenografía y de la decoración de interiores. Su estudio permanente de la forma ideal y del gusto del color se acompaña al amor por los procesos industriales innovadores y, al mismo tiempo, por los talleres artesanales y las personas que allí trabajan.