Jak
Next
Prev
Patrick Norguet dessine pour Tacchini Edizioni un petit secrétaire qui conjugue rangement, intimité et délicatesse. Petit meuble de longue tradition et pourtant extraordinairement adapté à notre époque numérique, Jak a une légère base en métal qui soutient un plan d'appui avec des prises USB et une étagère, ainsi qu'un petit compartiment fermé par un abattant. Disponible également dans la version à fixer au mur, Jak est un meuble d'une grande élégance, capable de réinterpréter de façon nouvelle et contemporaine les espaces domestiques tout comme les lieux destinés à l'accueil du public, et réalisé avec des matériaux qui en soulignent la finesse et le charme décoratif.
Designer: Patrick Norguet
Year: 2018
Cod. EJAKT
With base
W 117 D 49,5 H 94,5 cm
H desk 71 cm
Cod. EJAKS
Suspended
W 117 D 49,5 H 24 cm
Frame: tubular metal base powder coated corten color.
Metal shell powder coated in a new bronze/green color with T23 Satin Chromed insert.
Wooden desk top and drop-front door.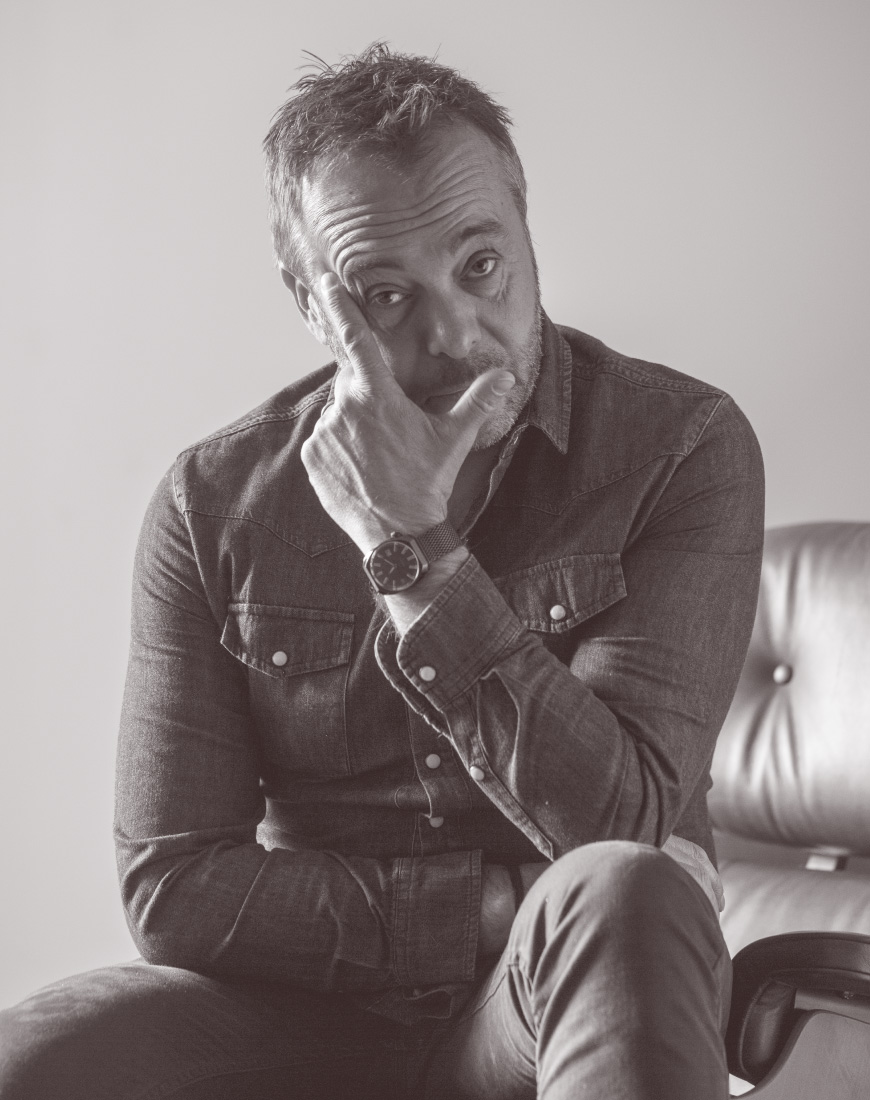 Patrick Norguet
Considéré comme une figure essentielle du design français d'aujourd'hui et élu par la revue Wallpaper « Furniture designer of the year » en 2009, Patrick Norguet a commencé son activité à la fin des années 1990, avec de nombreuses collaborations prestigieuses dans le domaine du meuble, et différents projets de scénographies et de design intérieur. Sa recherche permanente de la forme et de la couleur appropriées, s'accompagne à l'amour pour les processus industriels innovants et en même temps, pour les ateliers artisanaux et les personnes qui y travaillent.