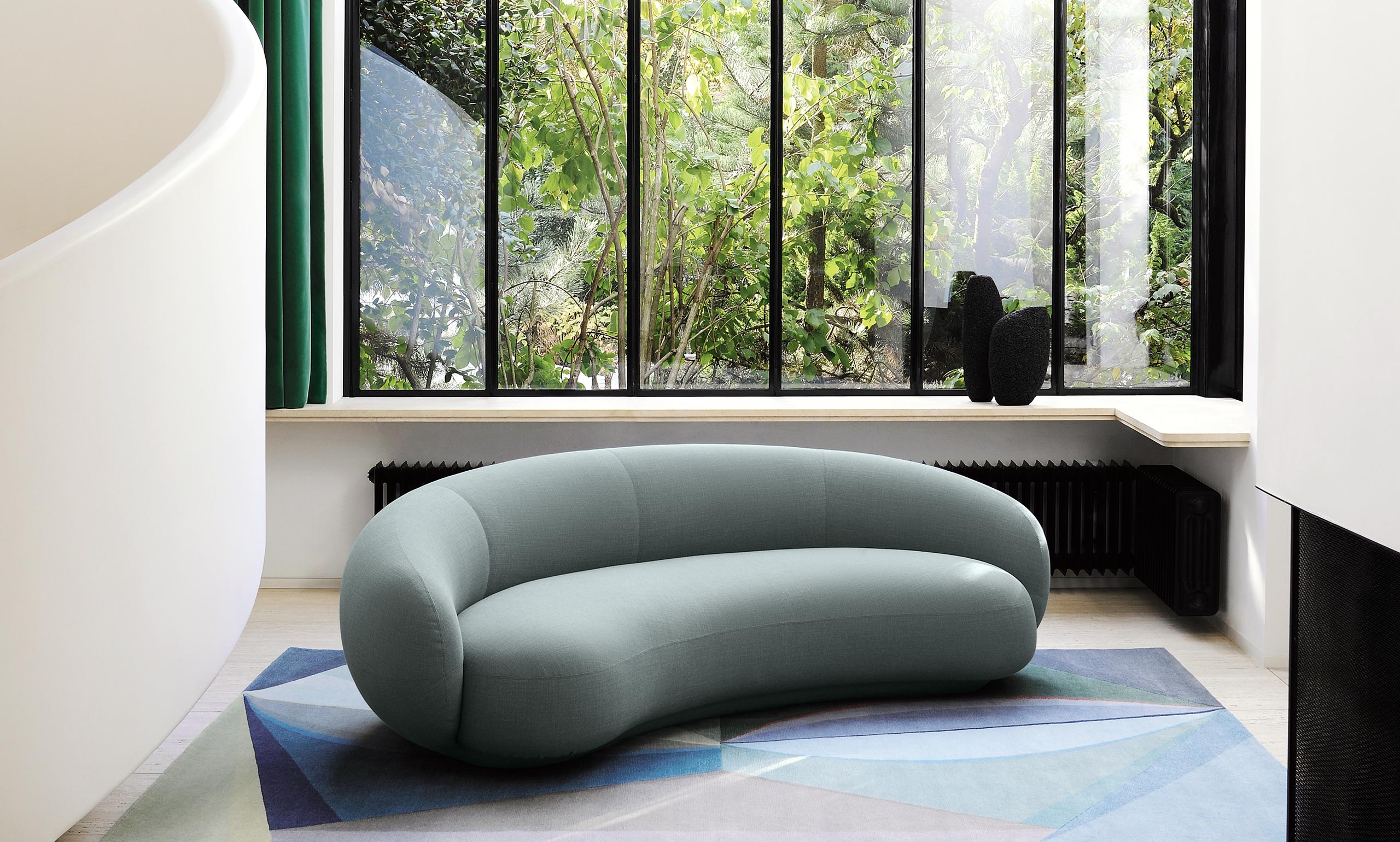 Eine Familiengeschichte
Tacchini ist eine Philosophie. Hinter jedem Gegenstand steht eine Geschichte, hinter jeder Geschichte, ein Mensch. Wir lieben unsere Produkte, ihre Geschichte und die Geschichte der Menschen, die sie bauen, die sie weiterhin mit ihren Händen erschaffen, damit die Geschichte weitergehen kann, vom Designer weitergegeben an den Hersteller, vom Hersteller an ihre zukünftigen Eigentümer. Um wieder weiterzugehen.
Folge uns auf: Instagram, YouTube, Facebook
Kontaktieren Sie uns: E-mail
Quick Ship
In a fast-changing world, you need to react fast. With Speedy Tacchini, you can buy a range of selected items which would be ready for shipment in five working days. We focus on our best sellers, so Speedy Tacchini is available on upholstered items, tables, rugs, mirrors, lamps, vases and clock.
Ausführungen
Kein Entwurf kann die Beschränkungen und Anregungen von außen außer Acht lassen. Daher führt Tacchini einen Dialog mit Designern und Kunden, nimmt ihre Ideen auf und setzt sie um: und bringt im Objektbereich die Qualität der eigenen Realisierungen durch den Einsatz von erstklassischen Materialien nach strengsten, einschlägigen Normen und Zertifizierungen ein. (+ Read...)
T'Journal
A magazine about Design
Modern Italian Living, Casablanca
Join us as we celebrate the spirit of Modern Italian Living.
(+ Read...)
Download the new catalogues
Objects. The cult pieces of Tacchini's collections. Stories: the new Tacchini Italia and Tacchini Edizioni catalogues tell about beauty that comes from construction and aesthetics, ideas and features. The refined elegance and innate charm that combine the pleasure of looking and living a space. Tacchini's objects, placed within such frame, narrate tales of domesticated materials, of the hands that skilfully shaped them, of design culture in its purest form, of the poetry that is found inside the beau geste.