Sliding
Next
Prev
Ein elegantes schlichtes Sofa, zeichnet sich durch sein Alluminiumgestell auf Rollen aus, verwandelbar in ein bequemes Doppelbett durch einfaches Runterdrücken der Lehne. Die Kissen mit Daunenfüllung sind für beide Anwendungen funktionell. Alle Bezüge sind abziehbar.
Designer: Pietro Arosio
Year: 2000
Cod. OINGV200
W 204 D 100/144 H 83/42 cm
H seat 42 cm
Internal frame: metal inserts with elastic belts.
Padding: differentiated - density polyurethane foam.
Base: die casting aluminium base powder-coated matt embossed aluminium and black. The element is provided with a patented metal system, which allows to convert the sofa into bed.
Upholstery: fully removable cover.
® Patented.
A) Base + feet:
T03
T03
B) Base + feet:
Aluminium
T07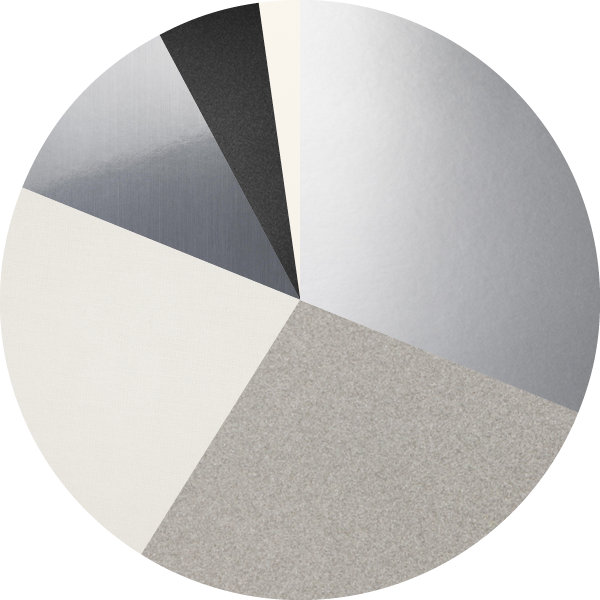 Polyurethane 30%
Metal Components 28%
Upholstery 25%
Die-cast aluminium 10%
Elastic belts 5%
Feather 2%
Pietro Arosio
Geboren 1946 in Lissone (Mailand), erhielt Pietro Arosio seine berufliche Ausbildung in der Forschungsabteilung eines Unternehmens, das auf die Erzeugung von metallischen Einrichtungen für öffentliche Räume spezialisiert ist. Diese Erfahrung beeinflusst seine Arbeitsphilosophie, die er seit 1972 mit Projekten als Industriedesigner weiter entwickelt und die ihm bereits 1983 einen Preis Casaviva d'Oro einbringt. Minimalismus, Erforschung neuer Materialien und Technologien, Sorgfalt in jedem Detail und technische Produktentwicklung, sind die wesentlichen Elemente seiner Arbeit. Aber auch der emotionale Aspekt der Produkte wird von Pietro Arosio nicht außer Acht gelassen: zu diesem Zweck arbeitet er mit international bekannten Künstlern wie Nespolo, Del Pezzo, Hsiao Chin, Tilson, Rotella, Keizo zusammen. Einige seiner Arbeiten wurden im Victoria & Albert Museum von London und im Museum für moderne Kunst Die Sammlung in München ausgestellt.