A.D.A.
Next
Prev
As envisioned by the great master, Umberto Riva, the A.D.A. lamp takes shape, as often occurs, from other forms. Then, little-by-little, during the design and engineering stages, it is transformed and, in some regards, simplified, until it achieves its final look, reminiscent of the archetype of a table lamp. Uncomplicated, the lamp's anatomy is formed by two truncated cones joined by a plate. Its strength derives from the material: tinted fiberglass which, illuminated from within, is translucent and offers a glimpse of the fibers from which it is made, lending texture to the light. The name A.D.A. draws a parallel between the shape of the object and the sound of the word. Made up of two A's, Ada is the shortest symmetrical feminine name, just as the lamp's two conical structures are a geometrical play on the same letter.
Designer: Umberto Riva
Year: 2020
Body:
T127
T129
T131
T133
Lampshape:
T126
T128
T130
T132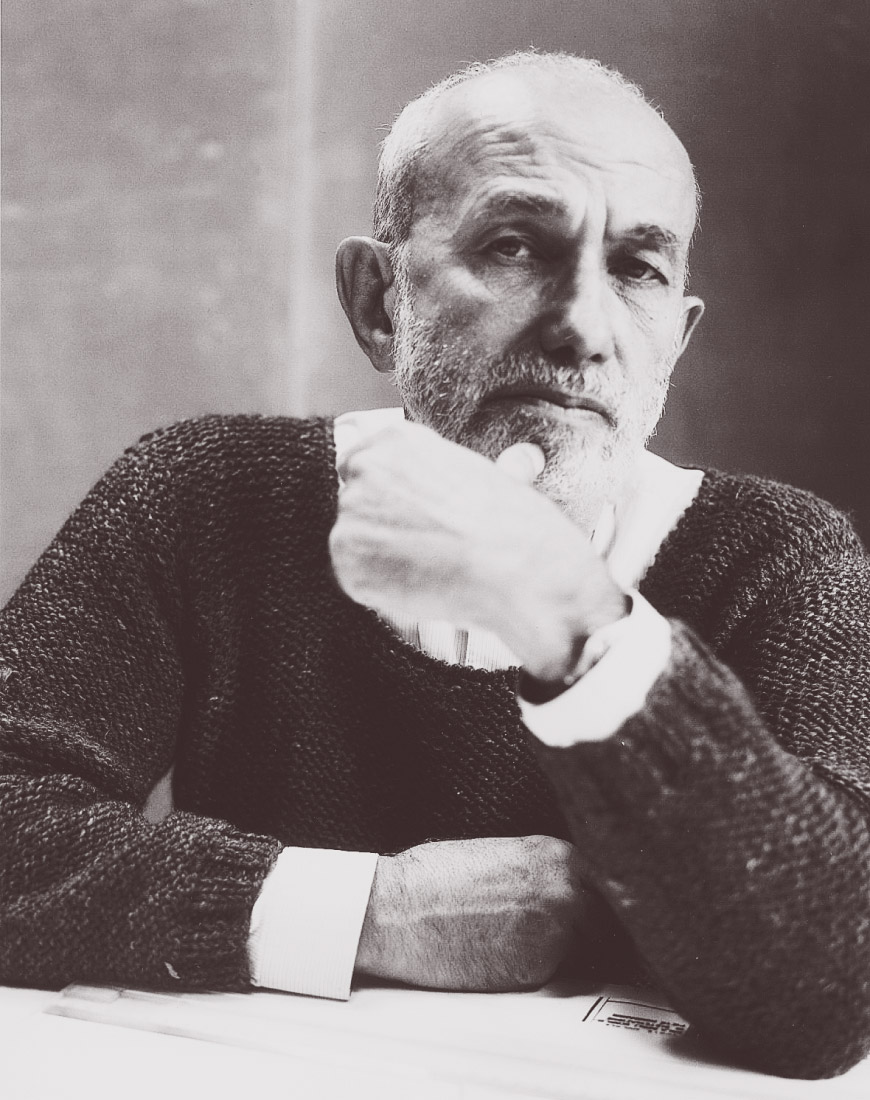 Umberto Riva
Umberto Riva, ein Meister des Lichts, wurde 1928 in Mailand geboren und beschäftigt sich seit 1960 mit unterschiedlichen Planungen. Riva, Schüler von Carlo Scarpa, hat seinen persönlichen Weg entwickelt, der durch mehrere Disziplinen führt: Stadt- und Bauplanung, Landschaftsplanung und Innenarchitektur, Rauminszenierung und Lampen- und Möbeldesign. Zu seinen wichtigsten Arbeiten zählen das meisterhafte Haus Frea in Mailand, die Neugestaltung von Piazza San Nazaro in Mailand, die Renovierung des historischen Café Pedrocchi in Padua, die Umgestaltung der Straße des Außenministeriums und der Piazza della Farnesina in Rom, die Europäische Bibliothek von Porta Vittoria in Mailand, die Wärmekraftwerke von Catanzaro und Campobasso, dazu zahlreiche Häuser von Mailand bis Sardinien und Apulien, sowie Entwürfe für Lampen und Einrichtungsgegenstände für renommierte Namen des italienischen Designs. Zu seinen jüngsten Arbeiten gehören die römische Kirche San Corbiniano, die Ausstattung der Ausstellung L'Italia di Le Corbusier im MAXXI in Rom und die persönliche Ausstellung im Canadian Centre for Architecture in Montreal, Kanada. Riva ist ein außergewöhnlicher Architekt, der sich eine handwerkliche Dimension in seiner Arbeit als Architekt und Designer bewahrt hat. Seine Entwürfe entstehen "gezeichnet", Bleistiftskizzen einer makellosen, poetischen Entwicklung.