Narciso
Next
Prev
Tacchini Edizioni expands its collection of designer rugs with a new creation from Umberto Riva: Narciso. It draws inspiration from the picture of the same name, painted in 1994 by the famous architect and designer, who has always had a secret passion for pictorial art. Narciso rug interweaves geometries and colours in an abstract image of subtle elegance, in delicate pastel tones that seem to portray a contemplation of beauty and its value, a reflection of truth and illusion. Narciso is entirely hand-knotted in Nepal, according to a complex, ancient oriental wool-knotting process. It is made of 100% Himalayan wool, a naturally robust and rugged material due to the high concentration of lanolin found in every fibre, thus guaranteeing the long-term durability of the rug. A work of contemporary art, perfectly combining pictorial art, design and craftsmanship.
Designer: Umberto Riva
Year: 2019
Cod. ENAR23X3
W 300 D 230 cm
Fleece 100% Himalayan wool, cotton weave. Handmade with loom in Nepal (Handknotted technique).
125.000 knots/sqm.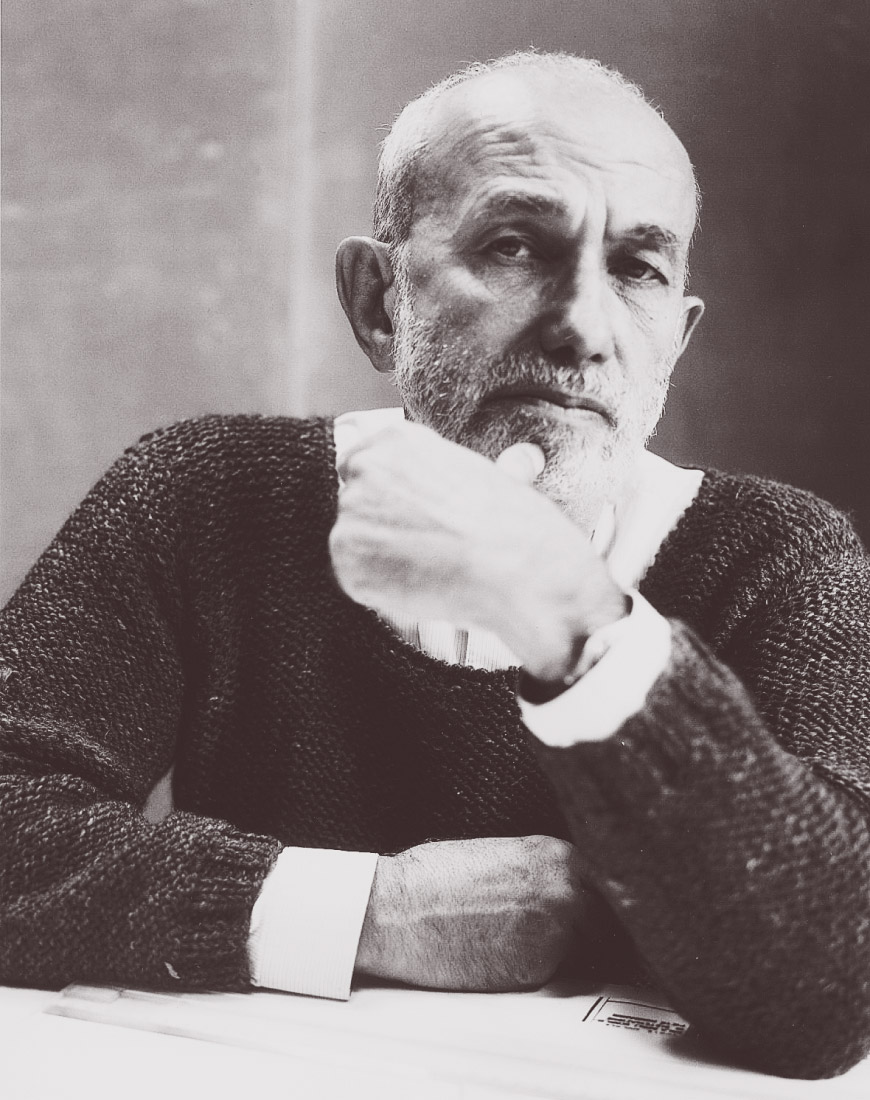 Umberto Riva
Umberto Riva, ein Meister des Lichts, wurde 1928 in Mailand geboren und beschäftigt sich seit 1960 mit unterschiedlichen Planungen. Riva, Schüler von Carlo Scarpa, hat seinen persönlichen Weg entwickelt, der durch mehrere Disziplinen führt: Stadt- und Bauplanung, Landschaftsplanung und Innenarchitektur, Rauminszenierung und Lampen- und Möbeldesign. Zu seinen wichtigsten Arbeiten zählen das meisterhafte Haus Frea in Mailand, die Neugestaltung von Piazza San Nazaro in Mailand, die Renovierung des historischen Café Pedrocchi in Padua, die Umgestaltung der Straße des Außenministeriums und der Piazza della Farnesina in Rom, die Europäische Bibliothek von Porta Vittoria in Mailand, die Wärmekraftwerke von Catanzaro und Campobasso, dazu zahlreiche Häuser von Mailand bis Sardinien und Apulien, sowie Entwürfe für Lampen und Einrichtungsgegenstände für renommierte Namen des italienischen Designs. Zu seinen jüngsten Arbeiten gehören die römische Kirche San Corbiniano, die Ausstattung der Ausstellung L'Italia di Le Corbusier im MAXXI in Rom und die persönliche Ausstellung im Canadian Centre for Architecture in Montreal, Kanada. Riva ist ein außergewöhnlicher Architekt, der sich eine handwerkliche Dimension in seiner Arbeit als Architekt und Designer bewahrt hat. Seine Entwürfe entstehen "gezeichnet", Bleistiftskizzen einer makellosen, poetischen Entwicklung.