T-Chair
Next
Prev
The T-Chair is made of a thin rectangular iron frame that is curved and painted. Secured onto the frame are then the seat and backrest, made of wood or upholstered with sartorially elegant fabrics. Straightforward, versatile and stylish, it fits in with a variety of settings, from household interiors to public spaces, also because it is easily stackable.
Cod. OTVT48/OTVL48
W 48 D 55 H 82 cm
H seat 47 cm
Upholstered version
Internal frame: birch curved plywood 10 mm.
Padding: differentiated - density polyurethane foam.
Base: metal frame 20 × 15 mm powder-coated painted.
Base:
Wooden version
Frame: ash curved plywood 12 mm with brass screws 15 × 14 mm.
Distance ring: polypropylene black Ø 20 mm h. 1⁄2 mm.
Base: metal frame 20 × 15 mm powder-coated painted.
Base: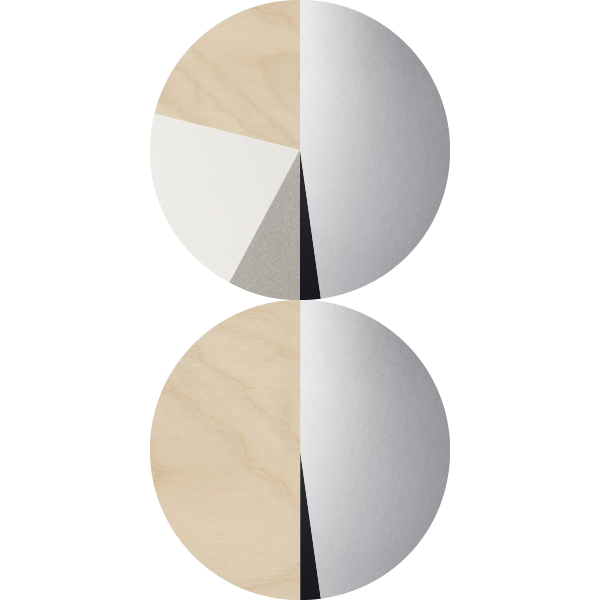 Upholstered version
Metal 48%
Birch plywood 21%
Polyurethane foam 21%
Upholstery 8%
Polypropylene 2%
Wooden version
Ash plywood 50%
Metal 48%
Polypropylene 2%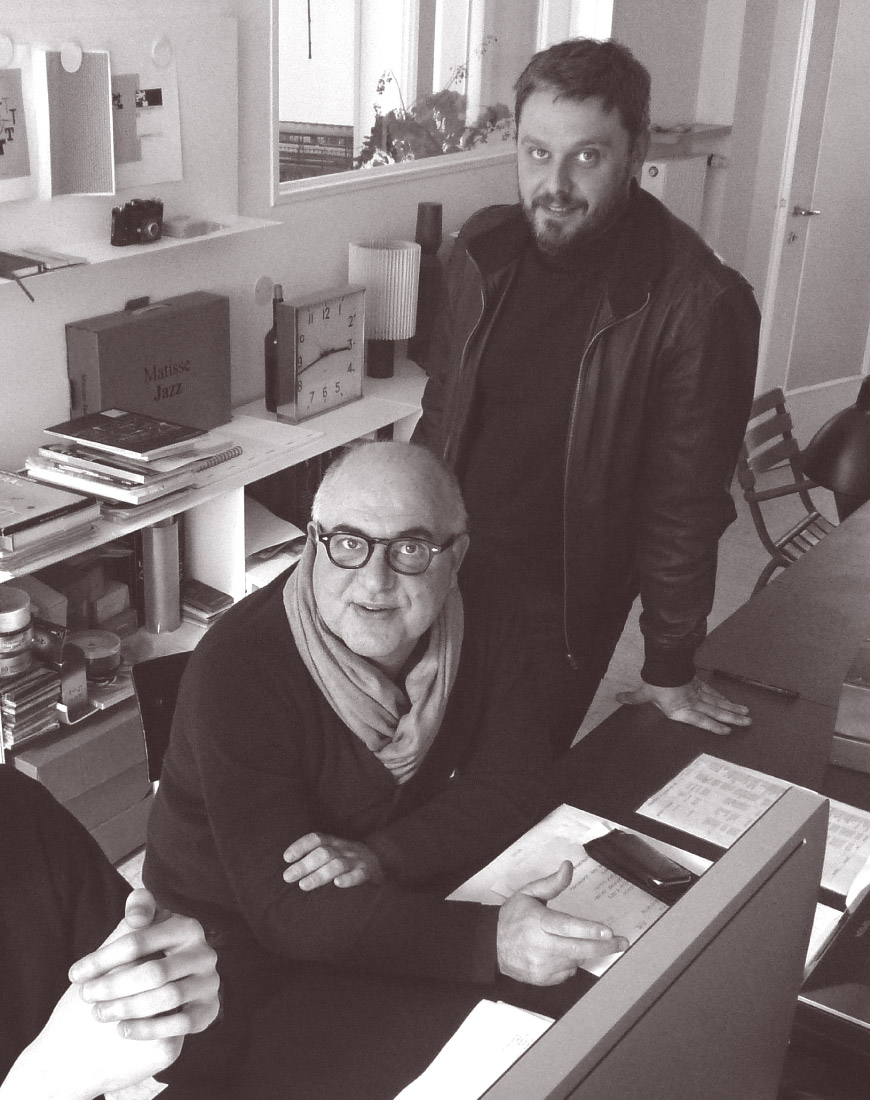 B/M
R. Barazzuol and C. Malisan come from different backgrounds within the design world, but they share the same passion for the history of design and of the visual arts. In 2010 they established a research, art direction, corporate image, exhibition and product design atelier together. Their focus is on contemporary codes of communication, and they are drawn to the evocative features of products. They take a tailor-made approach to the companies with which they work, handling products and graphics as well as image, fabrics, exhibitions and sets, and anything else you can imagine or design.