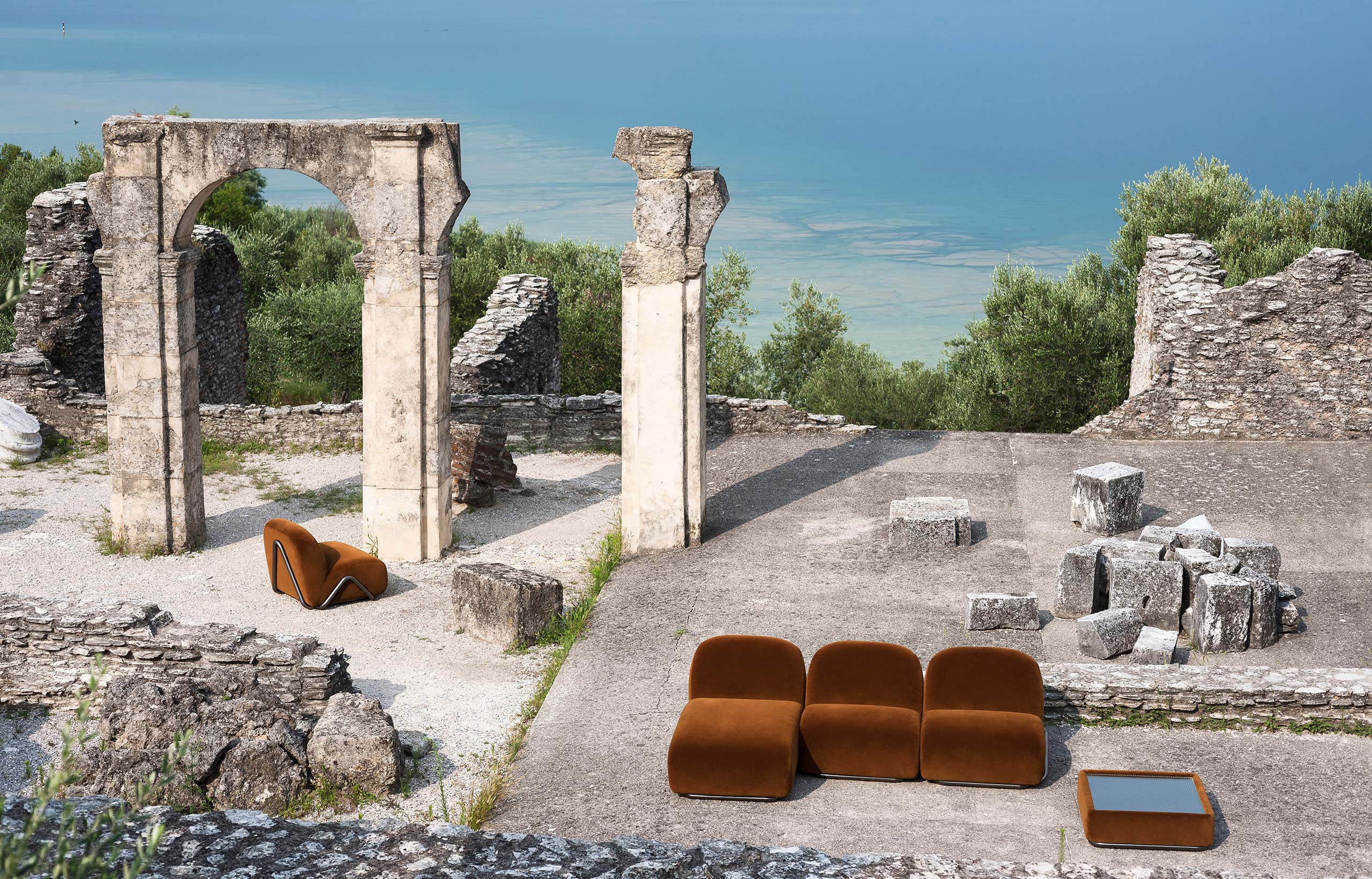 Una historia familiar
Tacchini es una filosofía. Detrás de cada objeto hay una historia, y detrás de cada historia, una persona. Nos enamoramos de nuestros productos, de sus historias y de quien los construye, de quien sigue haciendo las cosas a mano, de modo que esta historia pueda continuar, pueda transmitirse del diseñador al productor y del productor al futuro propietario del producto. Y así, en adelante.
Síguenos en: Instagram, YouTube, Facebook
Contáctanos: E-mail
New Collection 2021: Timeless Traces
A journey through time, without digital maps or an ultra–fast connection. A romantic and mesmerising, intimate and miraculous tour to discover the new Tacchini collection, among the ruins of a Roman villa in Sirmione. Timeless traces, imbued with memory and future, like waves or stones – or the verses of a poem.
Realizaciones
Un proyecto no puede prescindir de los vínculos y estímulos eternos. Por eso, Tacchini dialoga, comprende y traduce el pensamiento de los diseñadores y de los clientes: expresando, en el mundo del contract, la calidad de sus obras, mediante el uso de los mejores materiales que siguen las normativas de referencia y las certificaciones más estrictas. (+ Read...)
T'Journal
A magazine about Design
2021 Archiproducts Design Awards: Victoria
Victoria has won Archiproducts Design Awards 2021 in the category Furniture.
(+ Read...)
Download the catalogues
Objects. The cult pieces of Tacchini's collections. Stories: the new Tacchini Italia and Tacchini Edizioni catalogues tell about beauty that comes from construction and aesthetics, ideas and features. The refined elegance and innate charm that combine the pleasure of looking and living a space. Tacchini's objects, placed within such frame, narrate tales of domesticated materials, of the hands that skilfully shaped them, of design culture in its purest form, of the poetry that is found inside the beau geste.