A.D.A.
Next
Prev
As envisioned by the great master, Umberto Riva, the A.D.A. lamp takes shape, as often occurs, from other forms. Then, little-by-little, during the design and engineering stages, it is transformed and, in some regards, simplified, until it achieves its final look, reminiscent of the archetype of a table lamp. Uncomplicated, the lamp's anatomy is formed by two truncated cones joined by a plate. Its strength derives from the material: tinted fiberglass which, illuminated from within, is translucent and offers a glimpse of the fibers from which it is made, lending texture to the light. The name A.D.A. draws a parallel between the shape of the object and the sound of the word. Made up of two A's, Ada is the shortest symmetrical feminine name, just as the lamp's two conical structures are a geometrical play on the same letter.
Designer: Umberto Riva
Year: 2020
Body:
T127
T129
T131
T133
Lampshape:
T126
T128
T130
T132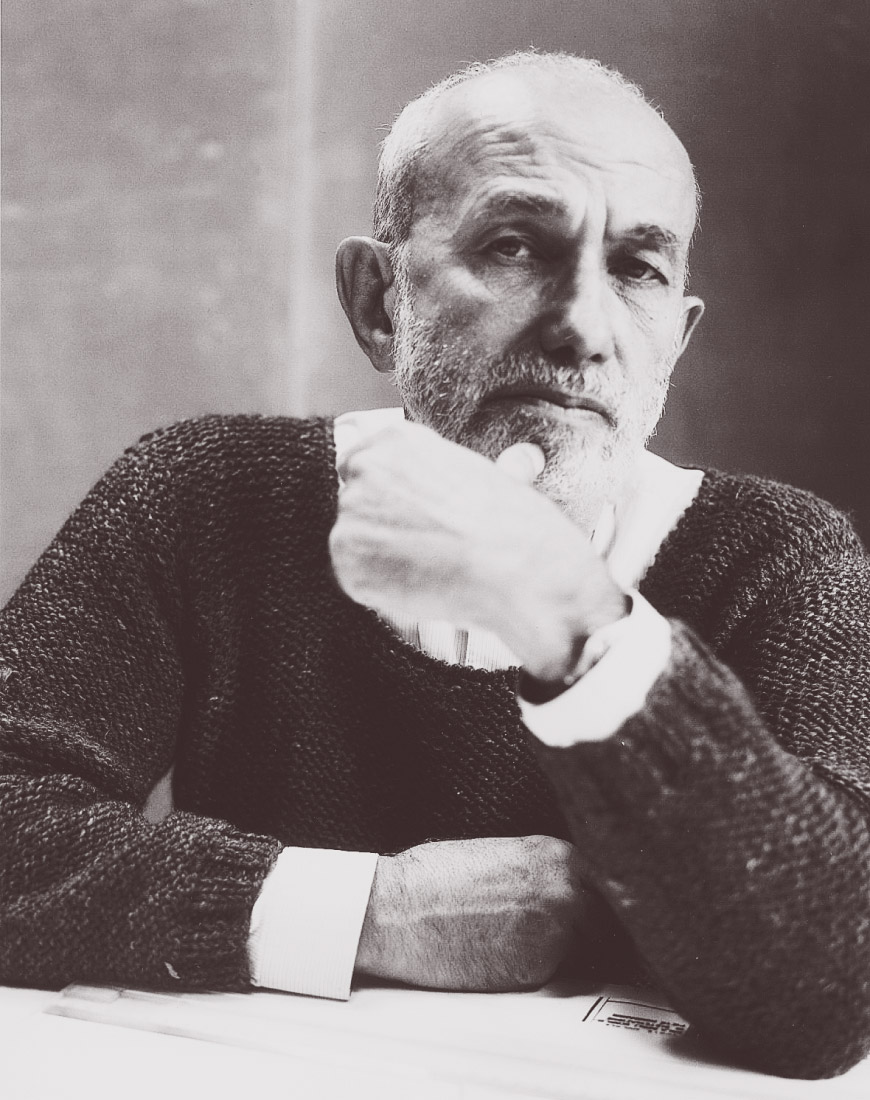 Umberto Riva
Maestro de la luz, Umberto Riva nació en Milán en 1928, y desde 1960 se ocupa del diseño de proyectos. Alumno de Carlo Scarpa, Riva ha realizado su investigación personal recorriendo los más diversos ámbitos: espacios urbanos y edificios, paisajes e interiores, instalaciones y diseño de lámparas y muebles. Entre sus principales obras destacan Casa Frea, en Milán, considerada una de sus obras maestras, la rehabilitación de la plaza de San Nazaro en Milán, la restauración del histórico Caffè Pedrocchi de Padua, el proyecto para la rehabilitación de la avenida del Ministerio de Exteriores y de la plaza de la Farnesina en Roma, la Biblioteca Europea de Porta Vittoria en Milán, las centrales termoeléctricas de Catanzaro y Campobasso y una larga lista de casas, de Milán, Cerdeña y la Apulia, además de varios proyectos de lámparas y muebles para las firmas más importantes del diseño italiano. Entre sus trabajos más recientes están la iglesia de San Corbiniano en Roma, el montaje de la exposición La Italia de Le Corbusier en el MAXXI de Roma y la muestra personal en el Canadian Centre for Architecture de Montreal, en Canadá. Riva, considerado un arquitecto fuera de lo normal, ha conservado una dimensión artesanal de la arquitectura y el diseño. Sus proyectos nacen "dibujados", bocetos a lápiz producto de una investigación pura y poética.