Narciso
Next
Prev
Tacchini Edizioni expands its collection of designer rugs with a new creation from Umberto Riva: Narciso. It draws inspiration from the picture of the same name, painted in 1994 by the famous architect and designer, who has always had a secret passion for pictorial art. Narciso rug interweaves geometries and colours in an abstract image of subtle elegance, in delicate pastel tones that seem to portray a contemplation of beauty and its value, a reflection of truth and illusion. Narciso is entirely hand-knotted in Nepal, according to a complex, ancient oriental wool-knotting process. It is made of 100% Himalayan wool, a naturally robust and rugged material due to the high concentration of lanolin found in every fibre, thus guaranteeing the long-term durability of the rug. A work of contemporary art, perfectly combining pictorial art, design and craftsmanship.
Designer: Umberto Riva
Year: 2019
Cod. ENAR23X3
W 300 D 230 cm
Fleece 100% Himalayan wool, cotton weave. Handmade with loom in Nepal (Handknotted technique).
125.000 knots/sqm.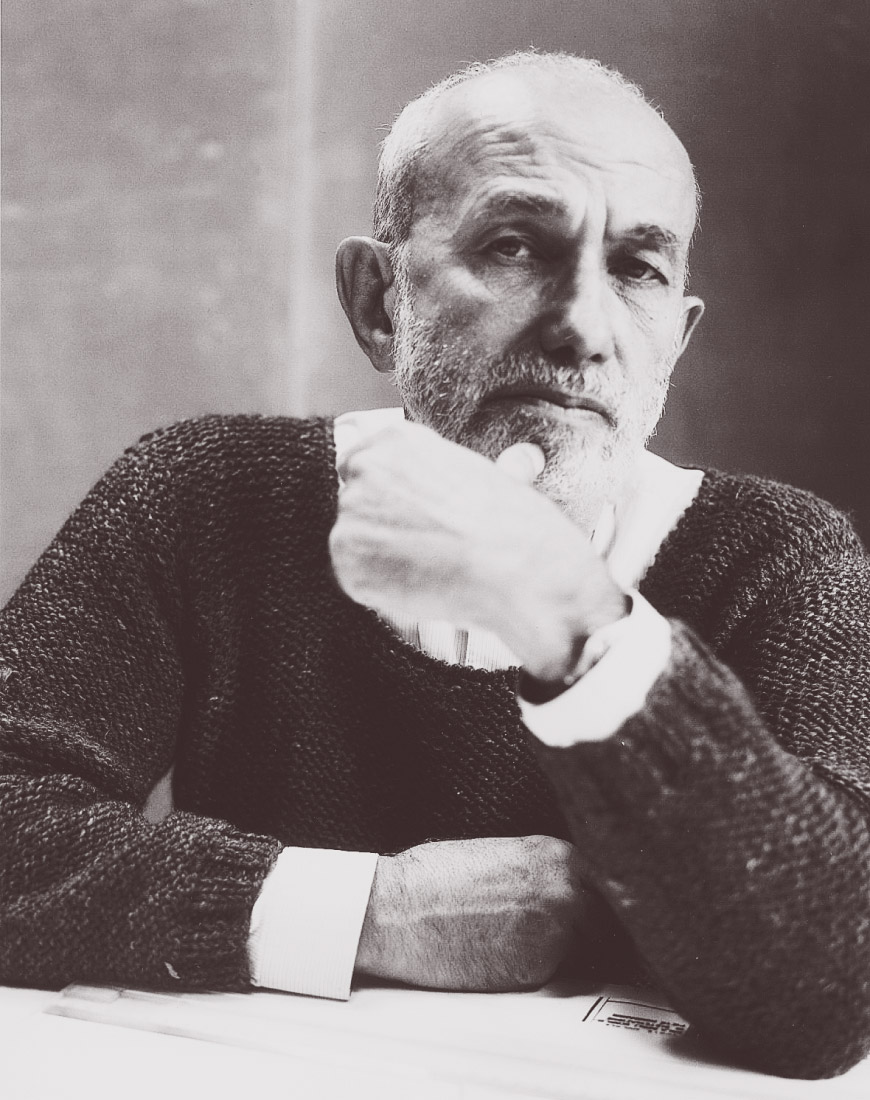 Umberto Riva
Maestro de la luz, Umberto Riva nació en Milán en 1928, y desde 1960 se ocupa del diseño de proyectos. Alumno de Carlo Scarpa, Riva ha realizado su investigación personal recorriendo los más diversos ámbitos: espacios urbanos y edificios, paisajes e interiores, instalaciones y diseño de lámparas y muebles. Entre sus principales obras destacan Casa Frea, en Milán, considerada una de sus obras maestras, la rehabilitación de la plaza de San Nazaro en Milán, la restauración del histórico Caffè Pedrocchi de Padua, el proyecto para la rehabilitación de la avenida del Ministerio de Exteriores y de la plaza de la Farnesina en Roma, la Biblioteca Europea de Porta Vittoria en Milán, las centrales termoeléctricas de Catanzaro y Campobasso y una larga lista de casas, de Milán, Cerdeña y la Apulia, además de varios proyectos de lámparas y muebles para las firmas más importantes del diseño italiano. Entre sus trabajos más recientes están la iglesia de San Corbiniano en Roma, el montaje de la exposición La Italia de Le Corbusier en el MAXXI de Roma y la muestra personal en el Canadian Centre for Architecture de Montreal, en Canadá. Riva, considerado un arquitecto fuera de lo normal, ha conservado una dimensión artesanal de la arquitectura y el diseño. Sus proyectos nacen "dibujados", bocetos a lápiz producto de una investigación pura y poética.