A.D.A.
Next
Prev
As envisioned by the great master, Umberto Riva, the A.D.A. lamp takes shape, as often occurs, from other forms. Then, little-by-little, during the design and engineering stages, it is transformed and, in some regards, simplified, until it achieves its final look, reminiscent of the archetype of a table lamp. Uncomplicated, the lamp's anatomy is formed by two truncated cones joined by a plate. Its strength derives from the material: tinted fiberglass which, illuminated from within, is translucent and offers a glimpse of the fibers from which it is made, lending texture to the light. The name A.D.A. draws a parallel between the shape of the object and the sound of the word. Made up of two A's, Ada is the shortest symmetrical feminine name, just as the lamp's two conical structures are a geometrical play on the same letter.
Designer: Umberto Riva
Year: 2020
Body:
T127
T129
T131
T133
Lampshape:
T126
T128
T130
T132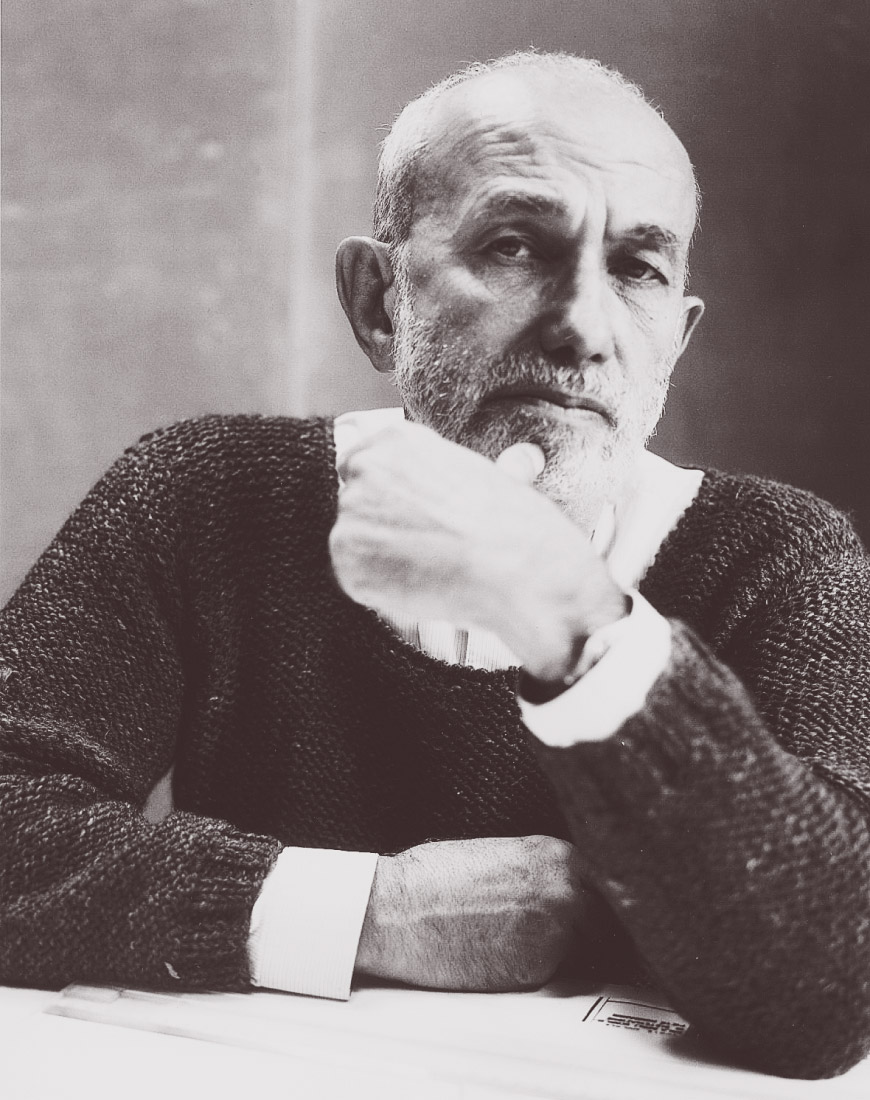 Umberto Riva
Maître de la lumière, Umberto Riva est né à Milan en 1928 et à partir de 1960 il commence à concevoir. Elève de Carlo Scarpa, Umberto Riva a développé une recherche personnelle en parcourant les milieux les plus divers : des espaces urbains aux édifices, des paysages aux espaces intérieurs, de l'aménagement au design de lampes et de meubles. Parmi ses réalisations les plus importantes, signalons Casa Frea à Milan, considérée comme l'un de ses chefs-d'œuvre, l'aménagement de la place San Nazaro toujours à Milan, la restauration du célèbre Caffè Pedrocchi de Padoue, le projet d'aménagement du boulevard du Ministère des Affaires Étrangères et de la Piazza della Farnesina à Rome, la Bibliothèque Européenne de Porta Vittoria à Milan, les centrales thermiques de Catanzaro et de Campobasso et une longue série de maisons, de Milan à la Sardaigne en passant par les Pouilles ainsi que de nombreux projets de lampes et de mobilier pour les plus grands noms du design italien. Parmi ses travaux les plus récents, on peut citer l'église de San Corbiniano à Rome, la mise en place de l'exposition L'Italia di Le Corbusier au musée MAXXI de Rome et l'exposition personnelle au Canadian Centre for Architecture de Montréal au Canada. Considéré comme un architecte hors du commun, Umberto Riva a conservé une dimension artisanale dans sa façon de « faire de l'architecture » et de « faire du design ». Ses projets naissent « dessinés », des croquis au crayon à papier empreints d'une recherche pure et poétique.