Narciso
Next
Prev
Tacchini Edizioni expands its collection of designer rugs with a new creation from Umberto Riva: Narciso. It draws inspiration from the picture of the same name, painted in 1994 by the famous architect and designer, who has always had a secret passion for pictorial art. Narciso rug interweaves geometries and colours in an abstract image of subtle elegance, in delicate pastel tones that seem to portray a contemplation of beauty and its value, a reflection of truth and illusion. Narciso is entirely hand-knotted in Nepal, according to a complex, ancient oriental wool-knotting process. It is made of 100% Himalayan wool, a naturally robust and rugged material due to the high concentration of lanolin found in every fibre, thus guaranteeing the long-term durability of the rug. A work of contemporary art, perfectly combining pictorial art, design and craftsmanship.
Designer: Umberto Riva
Year: 2019
Cod. ENAR23X3
W 300 D 230 cm
Fleece 100% Himalayan wool, cotton weave. Handmade with loom in Nepal (Handknotted technique).
125.000 knots/sqm.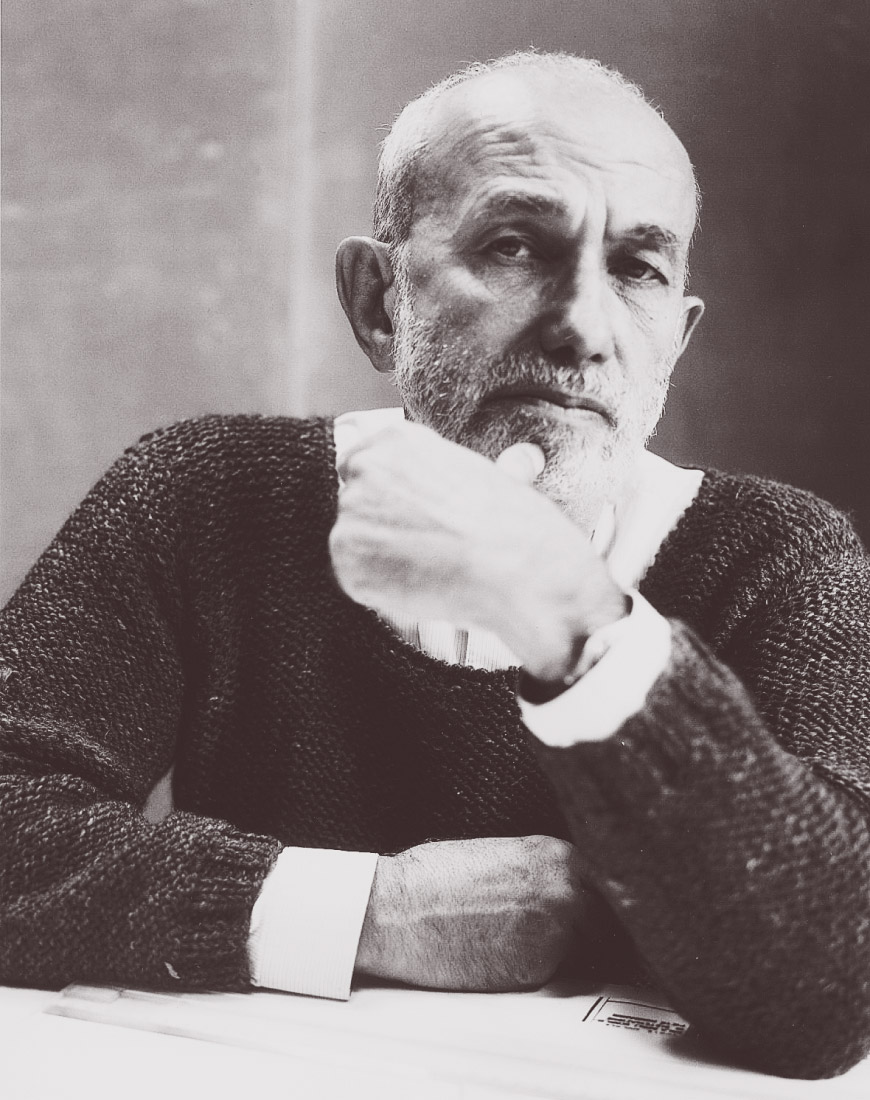 Umberto Riva
Maître de la lumière, Umberto Riva est né à Milan en 1928 et à partir de 1960 il commence à concevoir. Elève de Carlo Scarpa, Umberto Riva a développé une recherche personnelle en parcourant les milieux les plus divers : des espaces urbains aux édifices, des paysages aux espaces intérieurs, de l'aménagement au design de lampes et de meubles. Parmi ses réalisations les plus importantes, signalons Casa Frea à Milan, considérée comme l'un de ses chefs-d'œuvre, l'aménagement de la place San Nazaro toujours à Milan, la restauration du célèbre Caffè Pedrocchi de Padoue, le projet d'aménagement du boulevard du Ministère des Affaires Étrangères et de la Piazza della Farnesina à Rome, la Bibliothèque Européenne de Porta Vittoria à Milan, les centrales thermiques de Catanzaro et de Campobasso et une longue série de maisons, de Milan à la Sardaigne en passant par les Pouilles ainsi que de nombreux projets de lampes et de mobilier pour les plus grands noms du design italien. Parmi ses travaux les plus récents, on peut citer l'église de San Corbiniano à Rome, la mise en place de l'exposition L'Italia di Le Corbusier au musée MAXXI de Rome et l'exposition personnelle au Canadian Centre for Architecture de Montréal au Canada. Considéré comme un architecte hors du commun, Umberto Riva a conservé une dimension artisanale dans sa façon de « faire de l'architecture » et de « faire du design ». Ses projets naissent « dessinés », des croquis au crayon à papier empreints d'une recherche pure et poétique.