Autoritratto: the new cover story of Elle Decor Italia
Tacchini is delight to be featured on the cover story of the February issue of Elle Decor Italia, depicting the interior of the Milanese apartment, a new project by Studiopepe.
Next
Prev
The house hosts a special couple: Arianna Lelli Mami – interior designer and co-founder of Studiopepe, together with Chiara Di Pinto – and Andrea Ferrari, photographer.
Respecting the thought of Gianfranco Frattini, the new edition of Sesann keeps the spirit of the product intact. Characterized by a fabric or leather upholstery, Sesann owes its typical soft and enveloping form to the cold foam structure, encircled with an architectural tubular steel (chrome or painted), with feet in ash wood. This approach of synthesis and reduction, proposed by Frattini, produced a formally elegant design, conceptually elaborated and, above all, unique.
Next
Prev
"Designed as a physical and mental space, this Milanese apartment is a balanced compromise between contemporary and memory. The main theme behind the project was the attention to matter, to light and the use of colors." — Rosaria Zucconi, Elle Decor Italia
Next
Prev
Reversível armchair by Tacchini (design Martin Eisler), photographed by Andrea Ferrari
Fruit of the creative genius of the architect and designer Martin Eisler, Reversível is an historic piece of Carioca design, and Tacchini fell in love with its incredibly innovative style. With the simplicity of its lines and movement, this armchair transforms with casual elegance.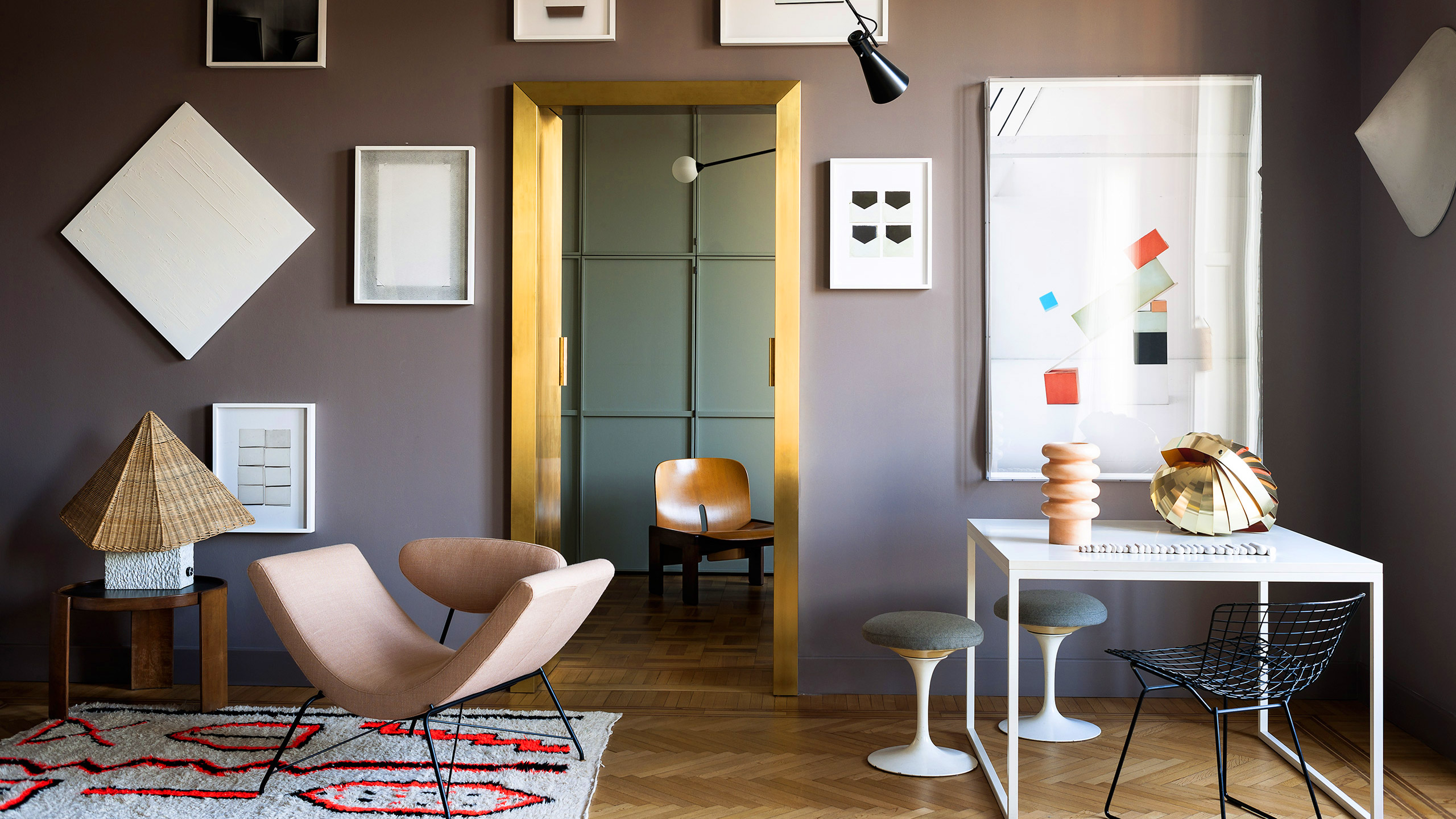 Next
Prev
Studiopepe
Internationally recognized for its eclectic and multi-faceted approach, Studiopepe adopts an imaginative and multidisciplinary approach towards the world of design. The studio's distinctive signature is eloquently expressed in all the heterogeneous projects in which it has been engaged: large-scale projects in the hôtellerie field, the creation of displays for showrooms, boutiques and fair booths, or the interior design of private homes.
"The style of our Studio's design coincided with the desire to live comfortably in a 1930s building, with many advantages and a history behind it." — Arianna Lelli Mami, creative director and co-founder of Studiopepe
Next
Prev