Slow and Collected, by Felix Burrichter
Between projects, the nonagenarian architect Umberto Riva paints — sometimes taking years to finish one of his abstract, geometric compositions.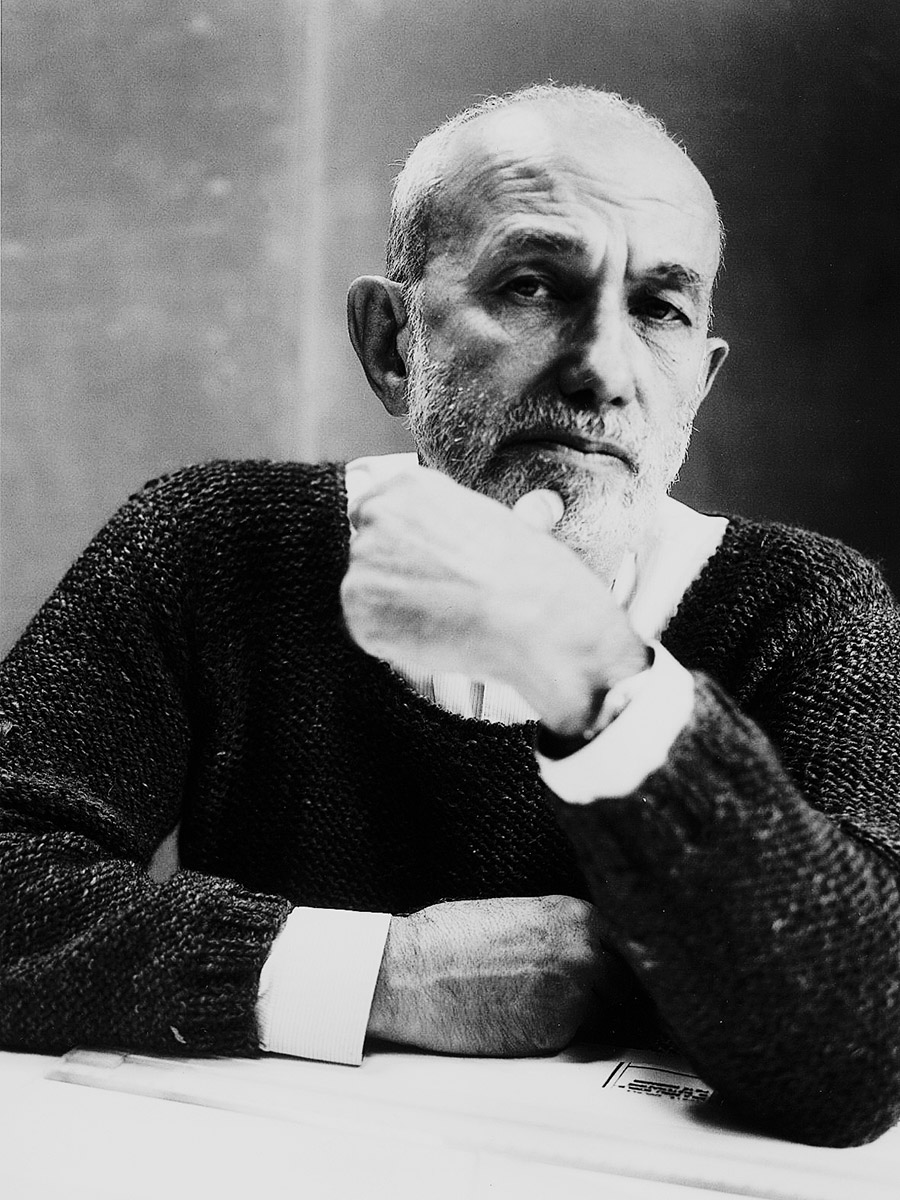 But the Milanese Modernist's slow pace is the price to pay for deep reflection and accomplishment. Before he was an architect, Riva was a paint- er. It took him ten years to graduate from architecture school; today his oeuvre is celebrated as a seminal contribution to the history of architecture and design. With Riva, each corner and curve is distinctive: all aspects of his work synthesize to create spaces and objects that, rather than flaunting their clever designs, are "elegant to the point of being unrecognizable" (in the words of Milanese architect Luca Cipelletti). The slowness, contemplation, and consideration Riva puts into each project result in designs so complete one almost feels they hadn't been designed at all — they were just meant to be.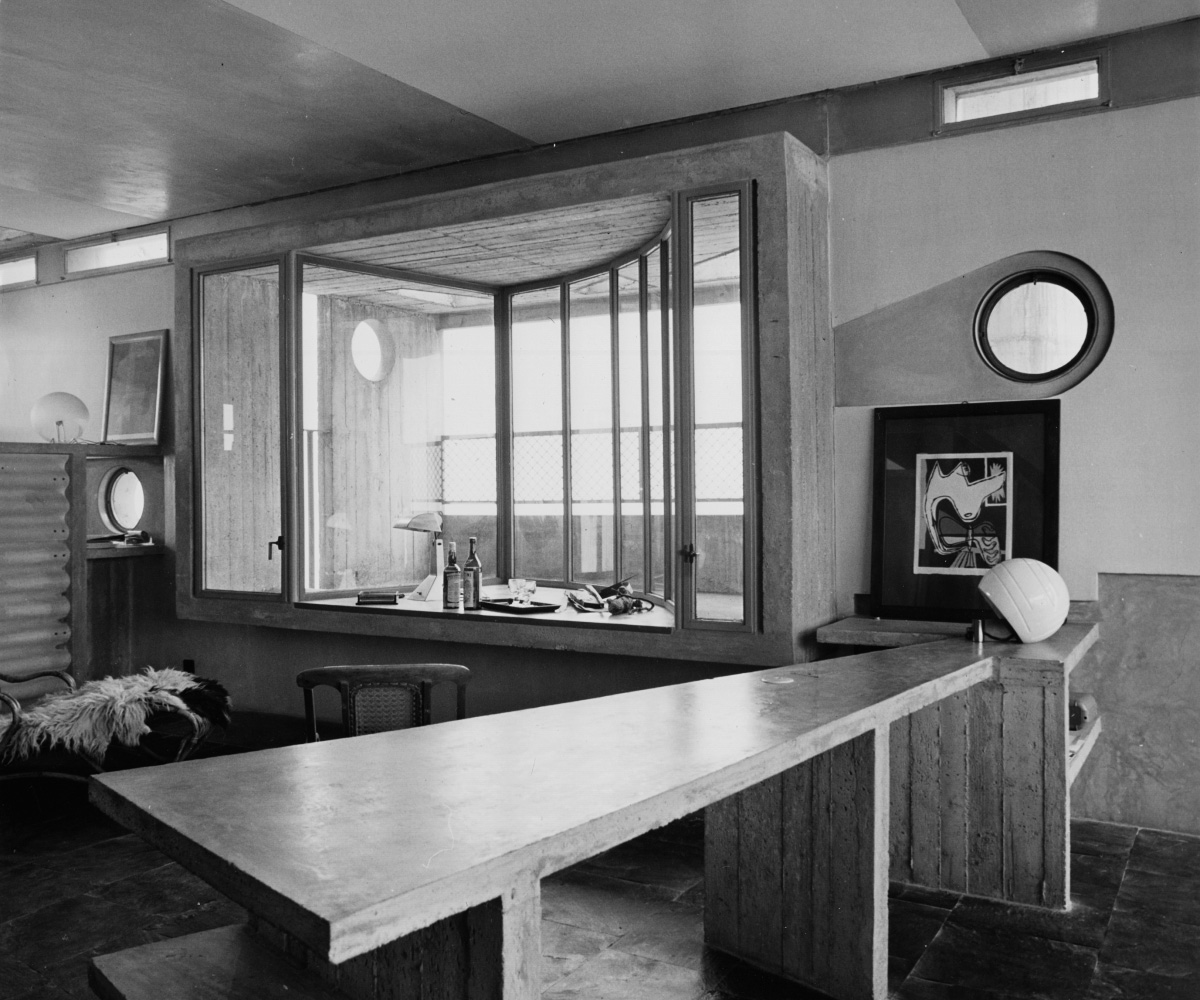 Umberto Riva, Apartment Riva, via Paravia, 1965-67 (ph. Giorgio Casali – Università IUAV di Venezia, Archivio Progetti, Fondo Giorgio Casali).
Take, for example, his E63, a desk lamp made entirely from folded sheet metal. Designed in 1963, for an open competition, its form was inspired by the work of one of Riva's favorite artists, the Romanian sculptor Constantin Brancusi (the light was originally to be named after him). Today the E63 is among the most inspiring pieces of 20th century design, and, since its 2017 rerelease, has found renewed popularity among audiences many generations younger than its 92-year-old inventor. But if today we can once again savor the exacting presence of the E63, it is thanks to the prescience of Giusi Tacchini, the woman sensed that the time was ripe for Riva's classic to make its long-overdue comeback. Tacchini and Riva met for the first time in 2016, at an art fair in Bologna, where an original E63 was on display. It has since become an integral part of the Tacchini Edizioni collection, the house's special line of smaller design pieces that complement its main catalogue of seating and storage solutions.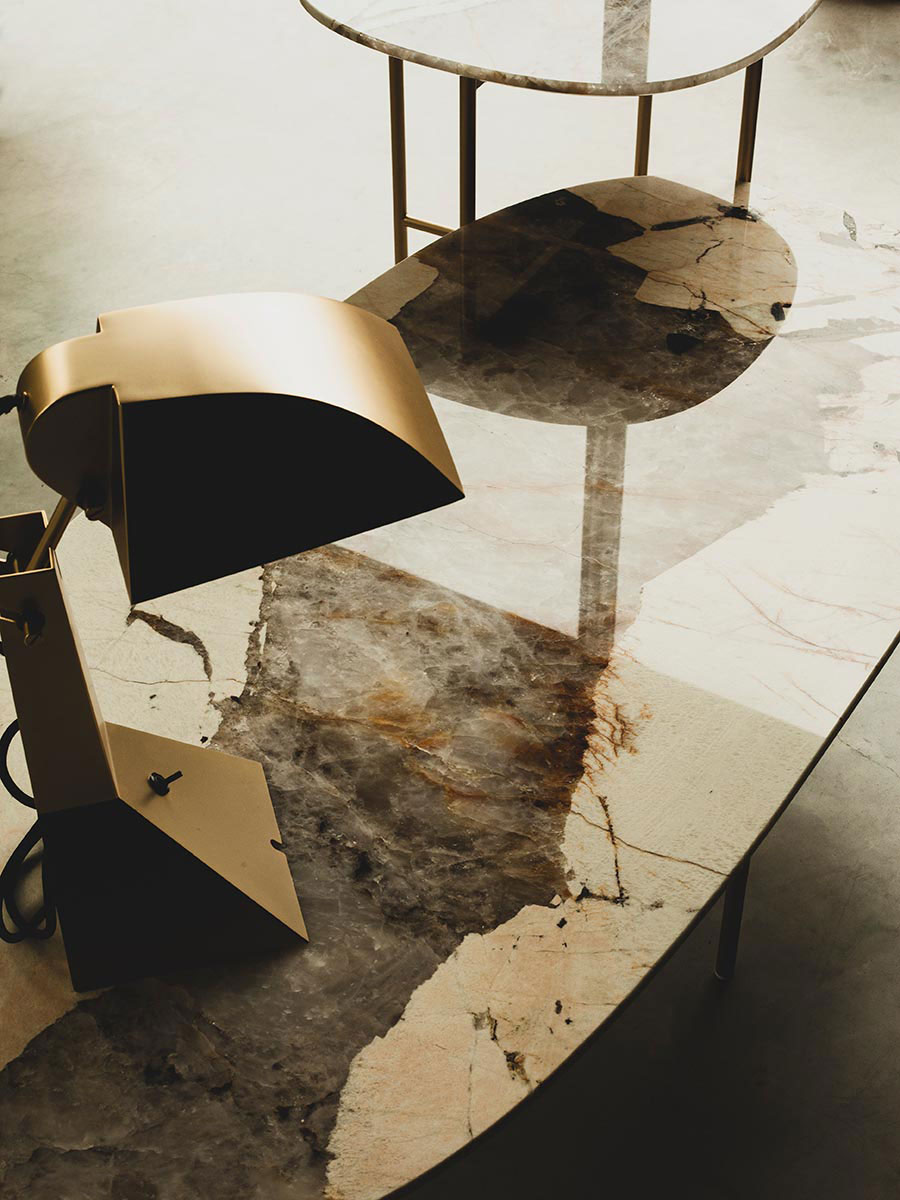 E63 lamp, edited by Tacchini Edizioni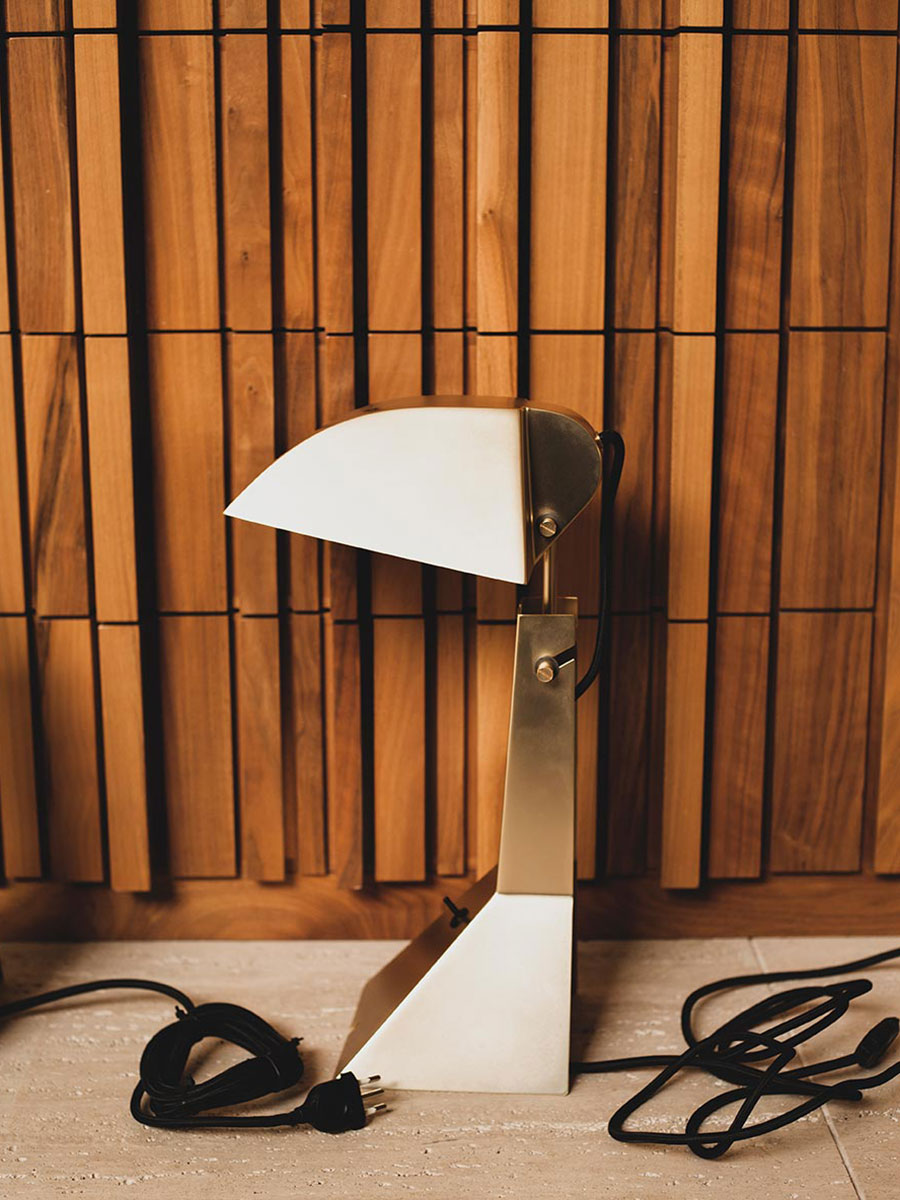 The Edizioni range — which, besides the E63 and other designs by Riva, includes work by Alvino Bagni, PearsonLloyd, Truly Truly, and Maria Gabriella Zecca — embodies this timeless spirit of slowness and consideration that Riva brings to every single one of his designs. The selection is aimed at the true connoisseur, the collector who understands that it takes time to put together an ensemble of objects that will endure and accrue meaning.
There is always more to great collections and era-defining designs than meets the eye. They are idiosyncratic, the unique spirit of every detail being addressed with a heightened sense of consideration. Take Riva's buildings. Though he's a staunch Modernist, there is a surprising and almost obsessive avoidance of right angles in his houses. At the Casa De Paolini, for example, completed in Milan in 1985, glass-tile walls bisect rooms in surprising diagonals, while a pitched roof aggressively leans over an array of tables, which deploy metal supports of varying sizes and lacquered surfaces in sweeping curves. Or there's the 1967 Casa Bernini, where raw concrete walls are balanced with terrazzo steps featuring arching rails that disrupt what could otherwise seem simple, even harsh. Likewise, among the objects in the Tacchini Edizioni collection are rugs by Riva that, though essentially arrangements of simple geometric forms, burst with a rare and joyful energy. Some mimic the floorplans of houses he designed, their contrasting colors and angles vibrating in a manner that never ceases to surprise, without one's quite knowing why.
Next
Prev
What Riva teaches us in his approach to planning is instructive of a new way of seeing. "It is important not to preserve a vision as static," he explains, "but to allow it to suggest new visions that engage in a mutual and constant dialogue." He has described his plans as looking like a "pinball table," a landscape in which things happen. But it is furniture that can bring a static plan to life. "A plan's banality is often changed through the use of furniture. What I mean is that furnishings help you disrupt the predictability of some spaces." Furniture's form is not only determined by the function it plays but also by its relation to space, "contributing to shaping it and making it what it is."
Tacchini's Edizioni line embodies this spirit of consideration, channeling Riva's precepts into a total design approach where the making of space and the building of a collection are intrinsic to the unique enterprise that is the designing of a lifestyle. Whether they date from 1963 or 2020, the pieces chosen for the Tacchini Edizioni collection transcend the now and the im- mediate, inviting us to surround ourselves with objects that will bring lifelong inspiration. In the words of Riva, "One makes architecture because it is a lifesaver that gives answers to the nonsense of living." Take a deep breath, slow down, look: the answer is right there for the taking.