Tobia Scarpa for Tacchini: Pigreco 1959/2021
"After so many years, I look at it and […] to me, personally, nothing has changed. In my opinion, I don't feel the need to express whether there is a "better" or a "worst", for me it is always the same chair." — Tobia Scarpa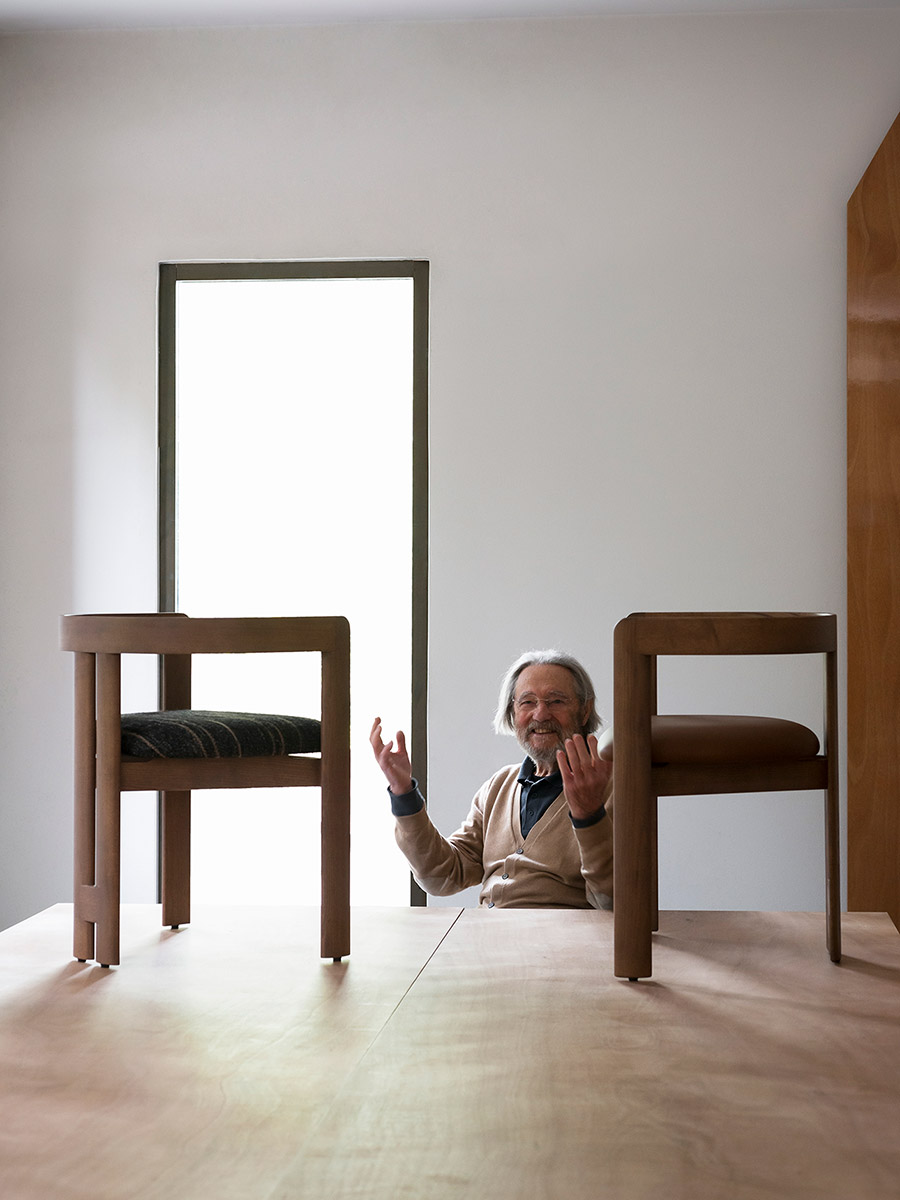 "What does a painter do? He paints!"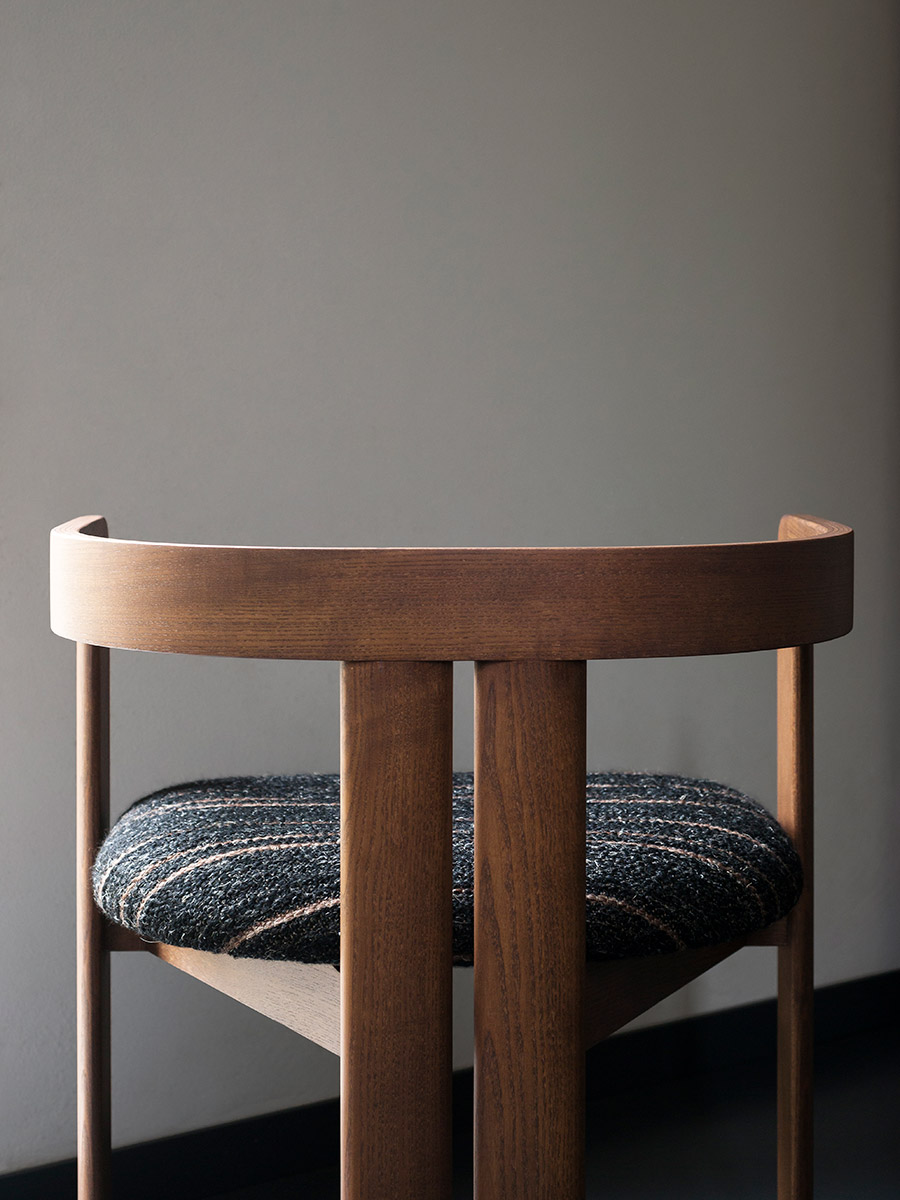 Tacchini presents this year the new edition of Pigreco, which the brand has made available in new finishes and materials to better fit into the context of the contemporary home.
Pigreco arose from the desire to convey a sense of space. The triangle is a dynamic element, but had it been positioned on the inner leg of the chair it would have created uncertainty and imbalance. For this reason, Tobia Scarpa decided to take a risk, doing something that had never been done before: the two back legs of the chair become sisters, set at one corner of the triangle, ensuring stability, standing straight and simple so as to increase the impact of the small gap running between them. They become the elements supporting the backrest, on which to build the movement of the entire structure, in a rationale that at first appears complicated, but can be easily read on an unconscious level by the human mind.
Pigreco is an unparalleled piece of cult design, because it is the fruit of a thought, rather than simply the need to achieve an objective. It is an iconic chair that conveys a sense of lightness in which nothing is revealed and everything is implicit, in a series of interplaying forms that express the elegance of the ratio hidden behind simple, durable lines, as avant-garde now as it was over sixty years ago. Designed in 1959 as a thesis project, Pigreco heralds the modern, refined aesthetic of one of the greatest Italian architects and designers of the last century; the exclusive reissue produced by Tacchini comes in a limited edition of just 200 numbered pieces, made of Canaletto walnut with a seat covered in a special fabric, bearing the great architect's signature.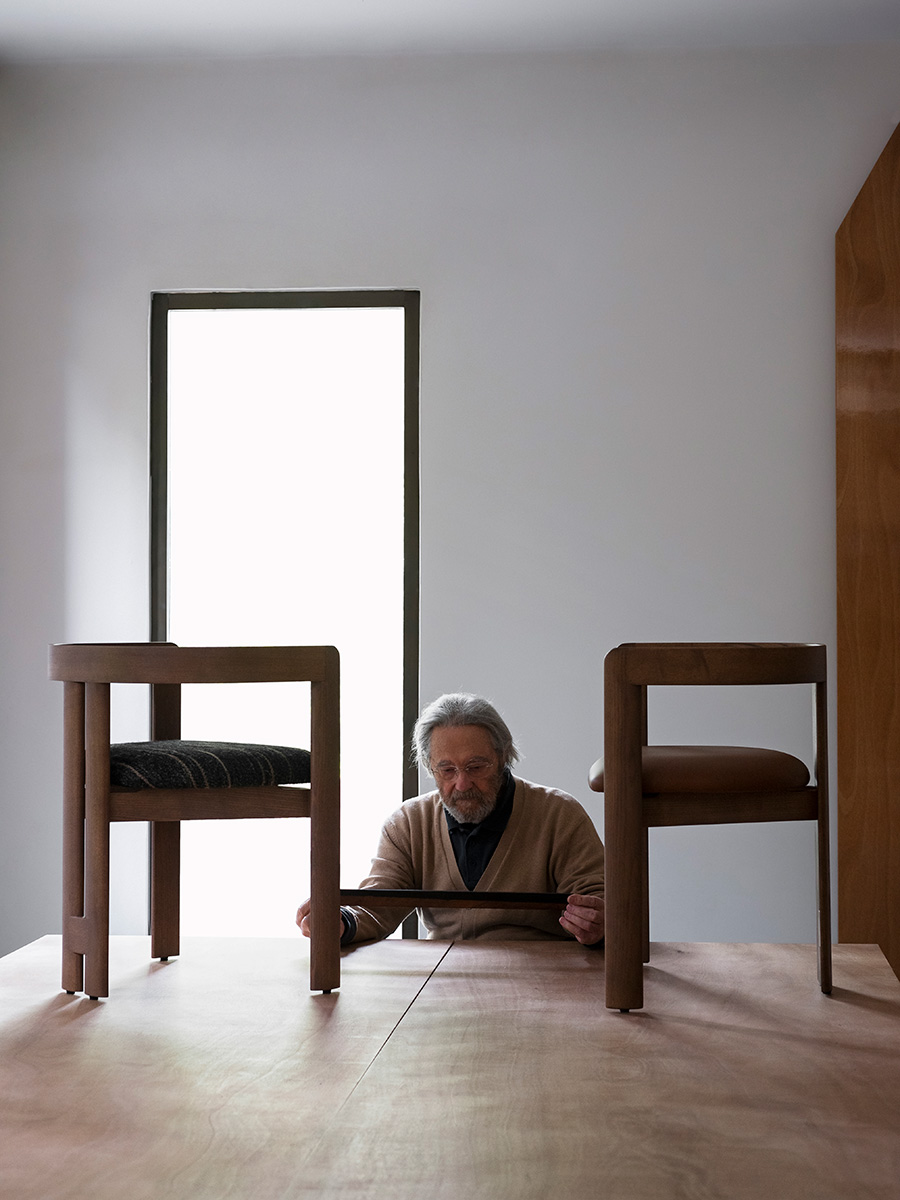 The technical construction requirements led Scarpa to design a seat canonically composed of four legs, two of which are very close together, so as to guarantee solidity while remaining faithful to the concept that initially inspired it: the triangular shape.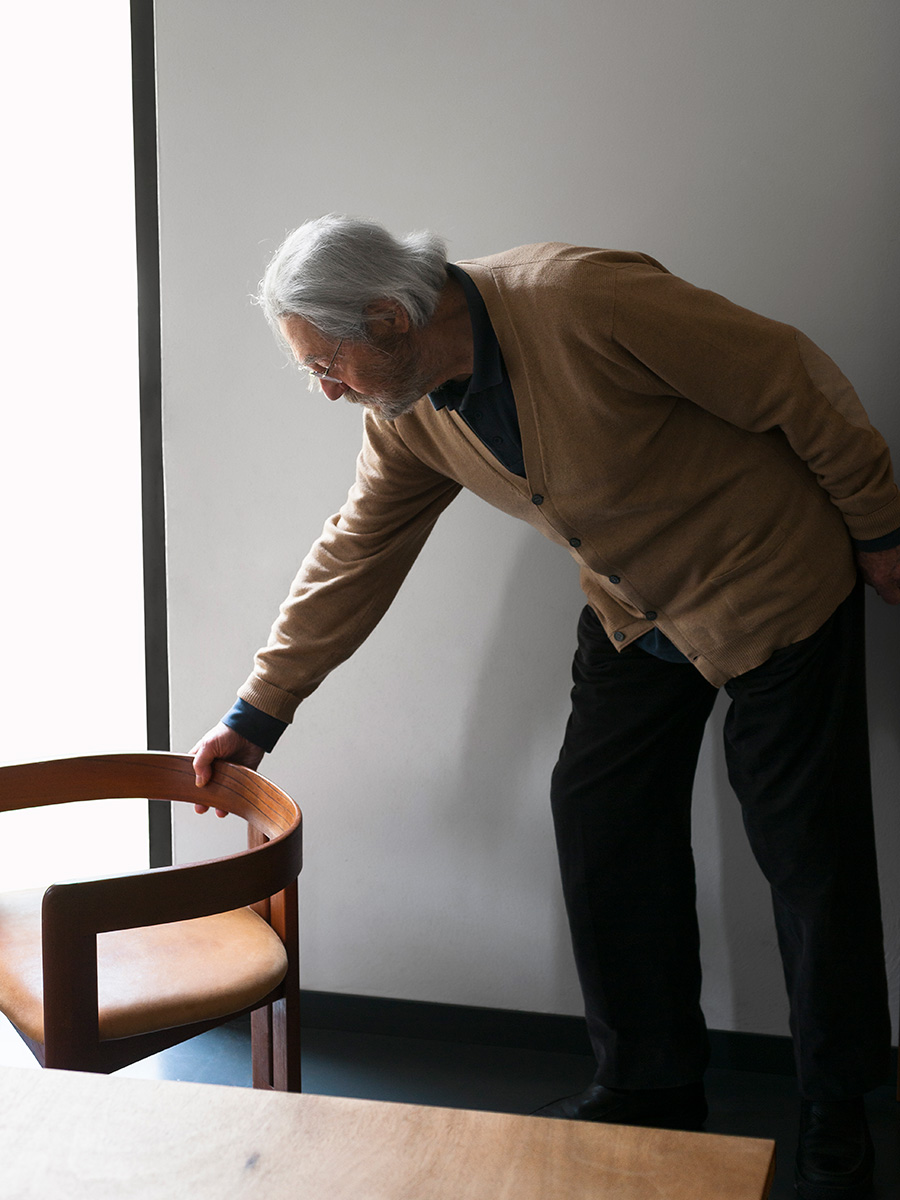 Next
Prev