Objects, Stories: the new Tacchini's advertising campaign inside a modernist residence in Antwerpen
Author: Gaia De Santis
Photographs: Andrea Ferrari
标签: 故事
Objects. The cult pieces of Tacchini's collection, Reversível armchair by Martin Eisler and Julep sofa by Jonas Wagell. Stories. The visions of the masters of contemporary design and the modernist residence in Antwerpen, projected in 1934, today a recognized artistic heritage. The new Tacchini Italia Forniture's advertising campaign tells about beauty that comes from construction and aesthetics, ideas and features. The refined elegance and innate charm that combine the pleasure of looking and living a space.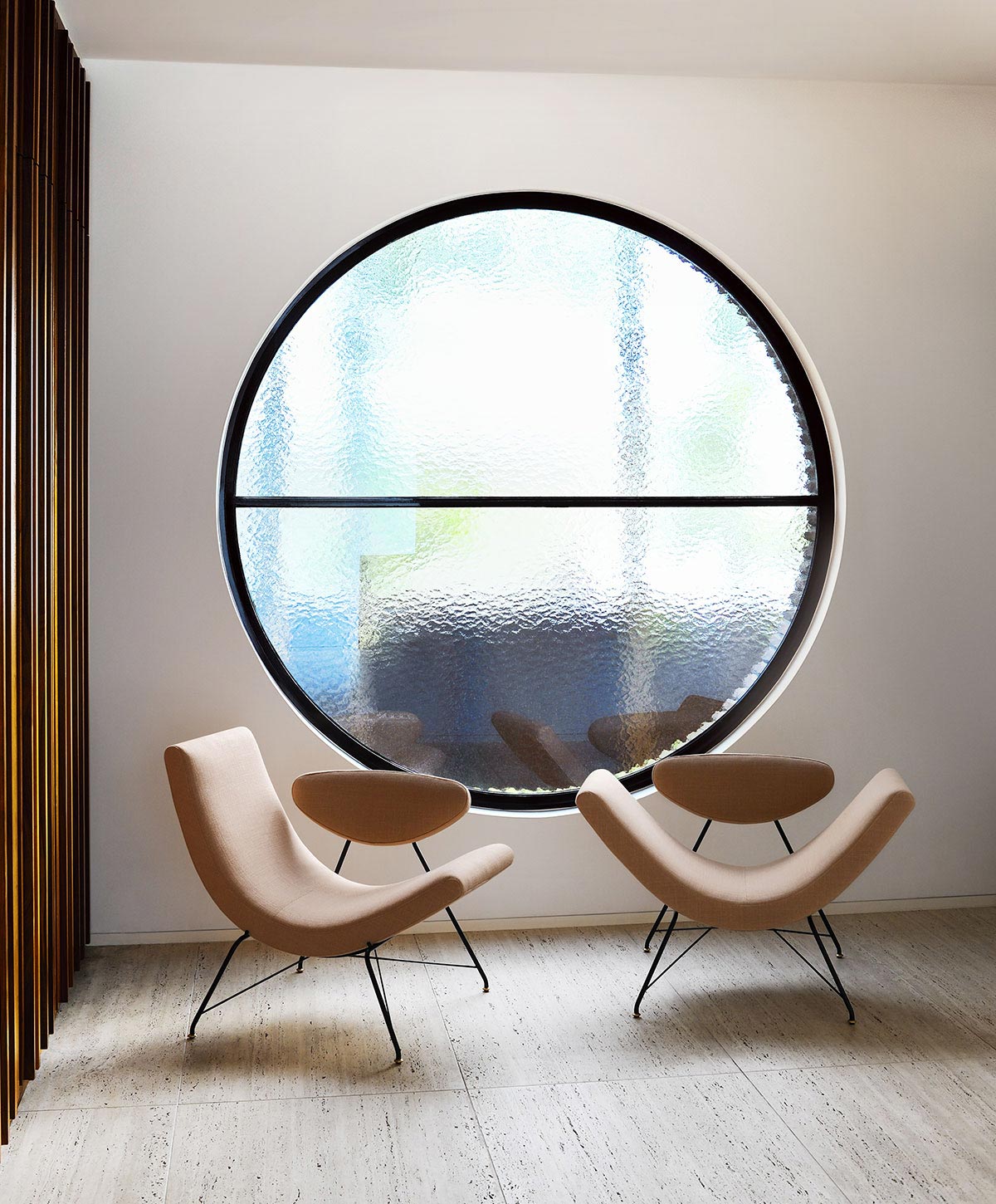 Reversível armchairs designed by Martin Eisler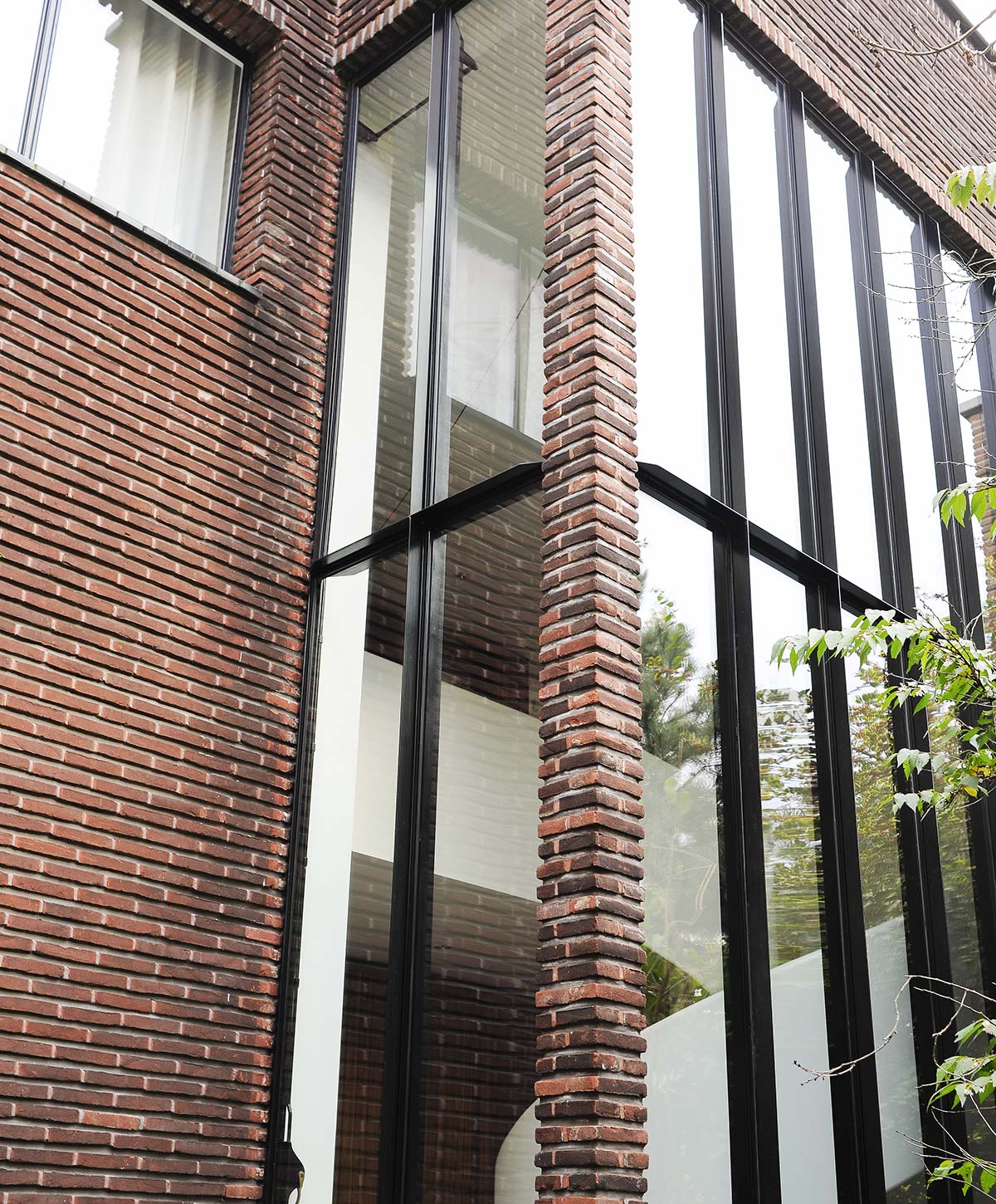 Andrea Ferrari's photo shoots and the pay-off of the brand Objects, Stories take a picture of Reversível armchair, a Tacchini's reissue of the historical piece of Carioca design signed by the creative genius of the architect and designer Martin Eisler, and of Julep sofa, a creation of the well known Swedish designer Jonas Wagell, with its strong graphic and expressive codes, inside a wonderful modernist residence in Antwerpen. The architectural unity of the house, with the homogeneity of its environments in the plastic expression of their function, characterized by a strong constructive logic and an astonishing volumetric contrast in its sections, testifies to the purely modernist canon, in which the rigour of the forms is an integral part of the aesthetic vision of its elements, creating a timeless linear beauty.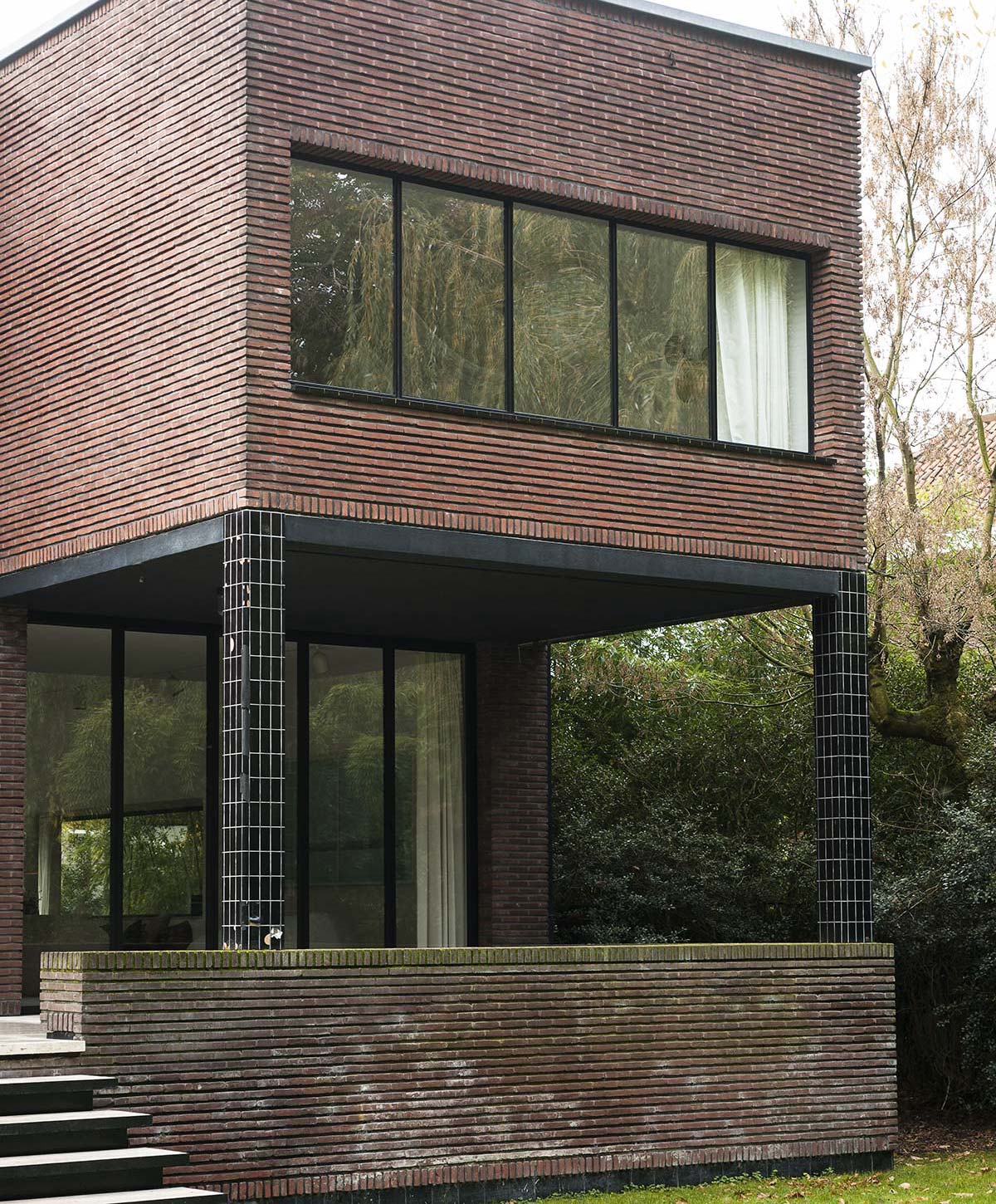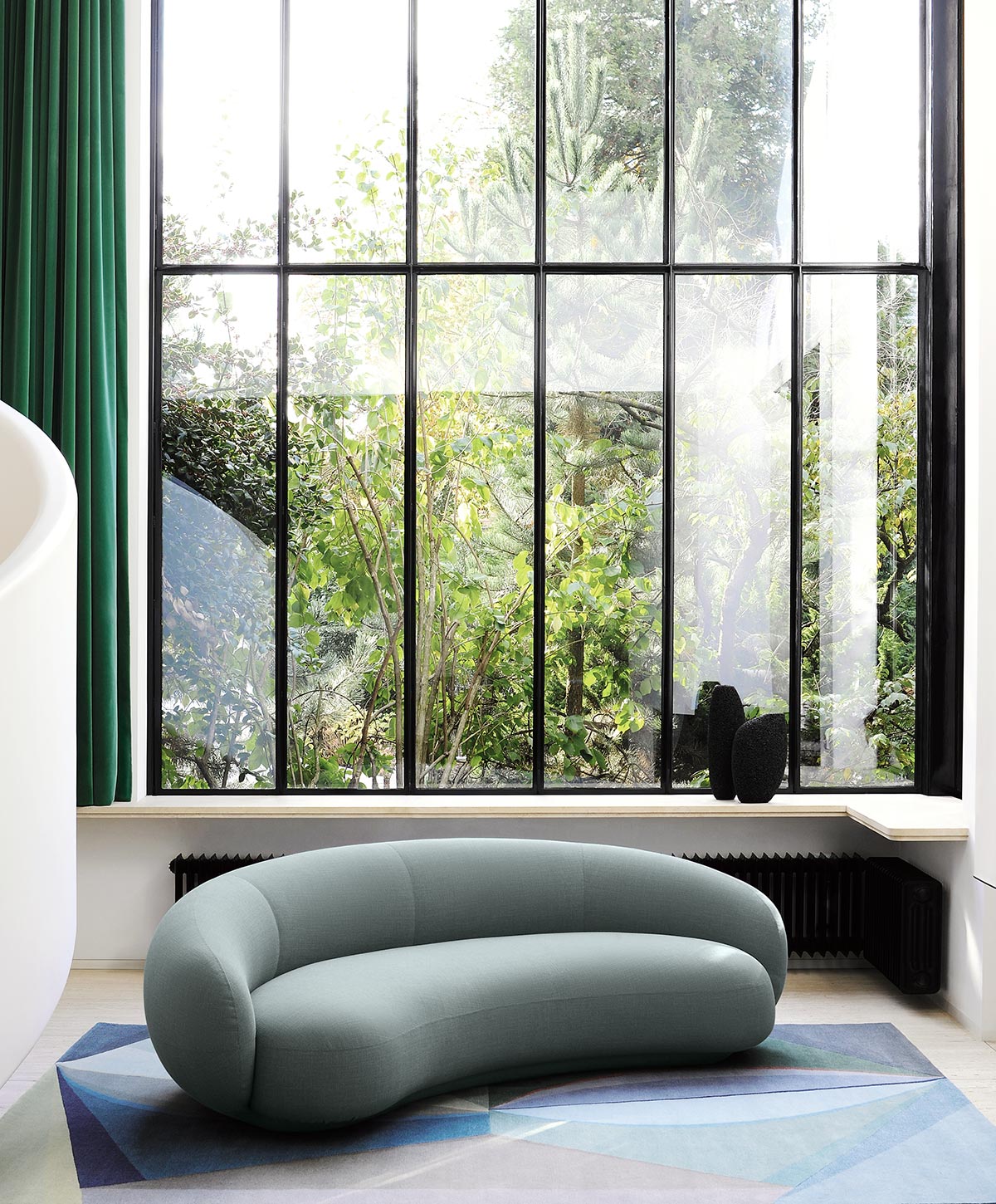 Julep sofa designed by Jonas Wagell
The Tacchini's Savoir – Faire style finds here a perfect response, recognizable in the allure of Ferrari's photos, which show the new refined colour palettes of the two iconic pieces. The multi-subject 2020 Tacchini Italia Forniture's campaign will be planned on all major national and international magazines.
Next
Prev
Andrea Ferrari lives in Milan, where he graduated in philosophy. He is a self-taught photographer and has an impressive career in publishing and design photography. This backgroung let him to develop several strands in his visual research, throught a multidisciplinary approach. His photographic practice is conceived as an investigation on language across abstract and figurative topics. This approach combines different subjects and every research entail a unique production technique.