Next
Prev
A design cannot be considered in isolation from external constraints and stresses. This is why Tacchini maintains a dialogue so as to grasp and interpret the thoughts of its designers and of its clients. In the contract world, this enables it to express the quality of its products, using the best materials and complying with the strictest standards and certifications.
Gide Loyrette Nouel
Next
Prev
Gide's new headquarter have received the Best Office and Business Development award at the MIPIM Awards 2019, held on Thursday 14 March 2019 at the Cannes Palais des Festivals.
Next
Prev
Gide Loyrette Nouel is a law firm headquartered in Paris with offices all over the world. Designed by architect Philippe Chiambaretta (PCA STREAM), Gide moved into new premises located 15 rue de Laborde, in Paris' central 8th arrondissement.
Next
Prev
Tacchini furnished the project, that won the MIPIM Awards 2019, with the modular system CHILL-OUT, CHILL-OUT TABLE and the low table LEDGE by Gordon Guillaumier, the sofa DRESSED by Luca Nichetto and the table SPLIT with marble top by Claesson Koivisto Rune.
Okko Hotel Gare de l'Est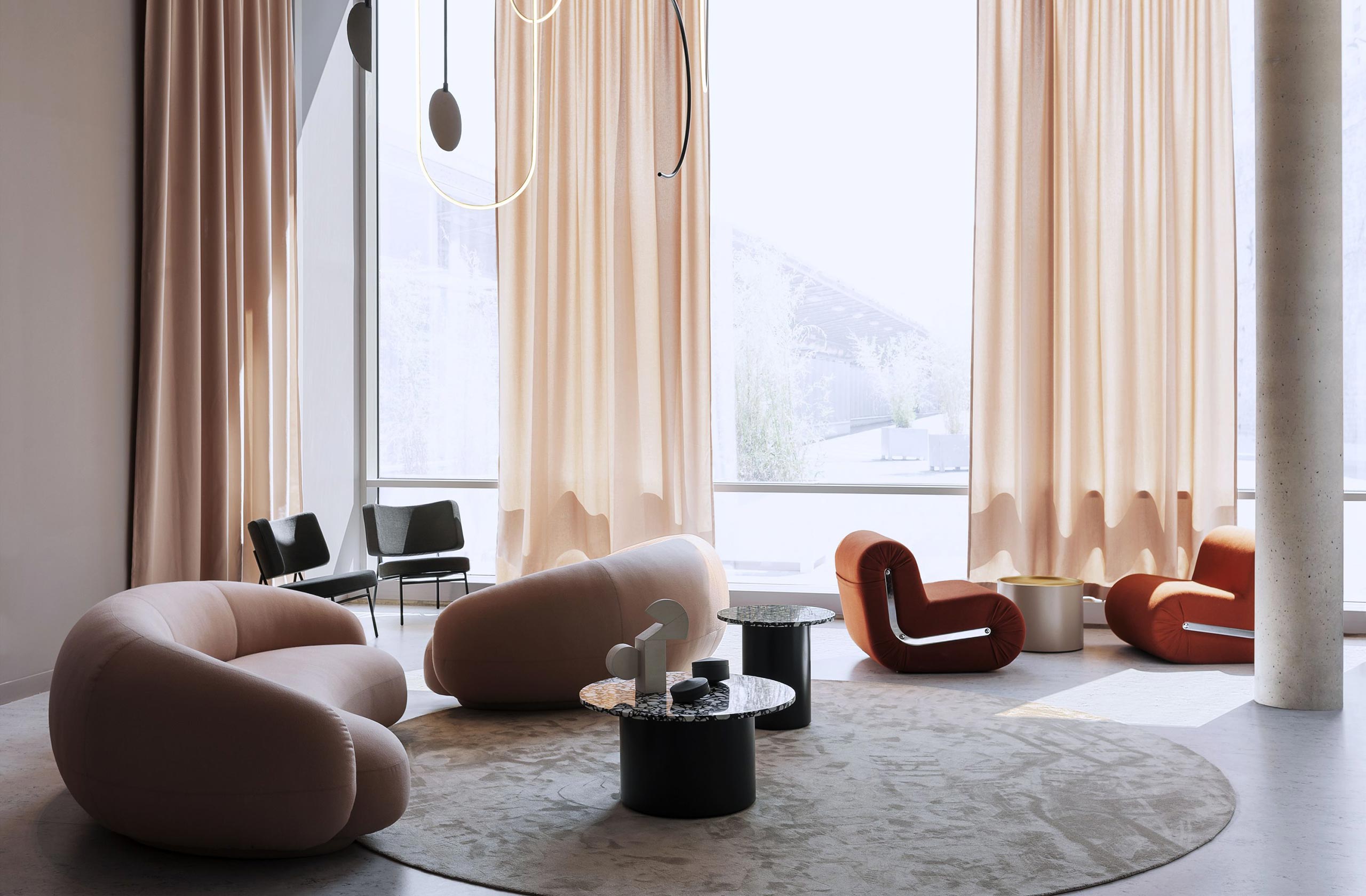 Next
Prev
"The first of our second generation of hotels will open in the Paris Gare de l'Est railway station in the spring of 2019. This is a strategic project for our group: our first hotel in the centre of Paris, within a railway station no less, featuring a garden on its roof belonging to the Mairie de Paris" — (Olivier Devys, Okko Hotels founder and president). Studiopepe choosed Julep, Sancarlo and Kelly H by Tacchini to furnish the brand new project launched during these days.
Next
Prev