Tacchini Dress Code
Maria Gabriella Zecca is a little like those difficult sisters you just have to love, even when she points out your mistakes. Since the Eighties she has coordinated the image and aesthetic of very many design stories, including Tacchni for about the past ten years, establishing a relationship of great collaboration, respect and professionalism. Gabriella anticipates new trends in living for the design projects, dressing, colouring and contextualising them and choosing the coordination with other objects and places of living.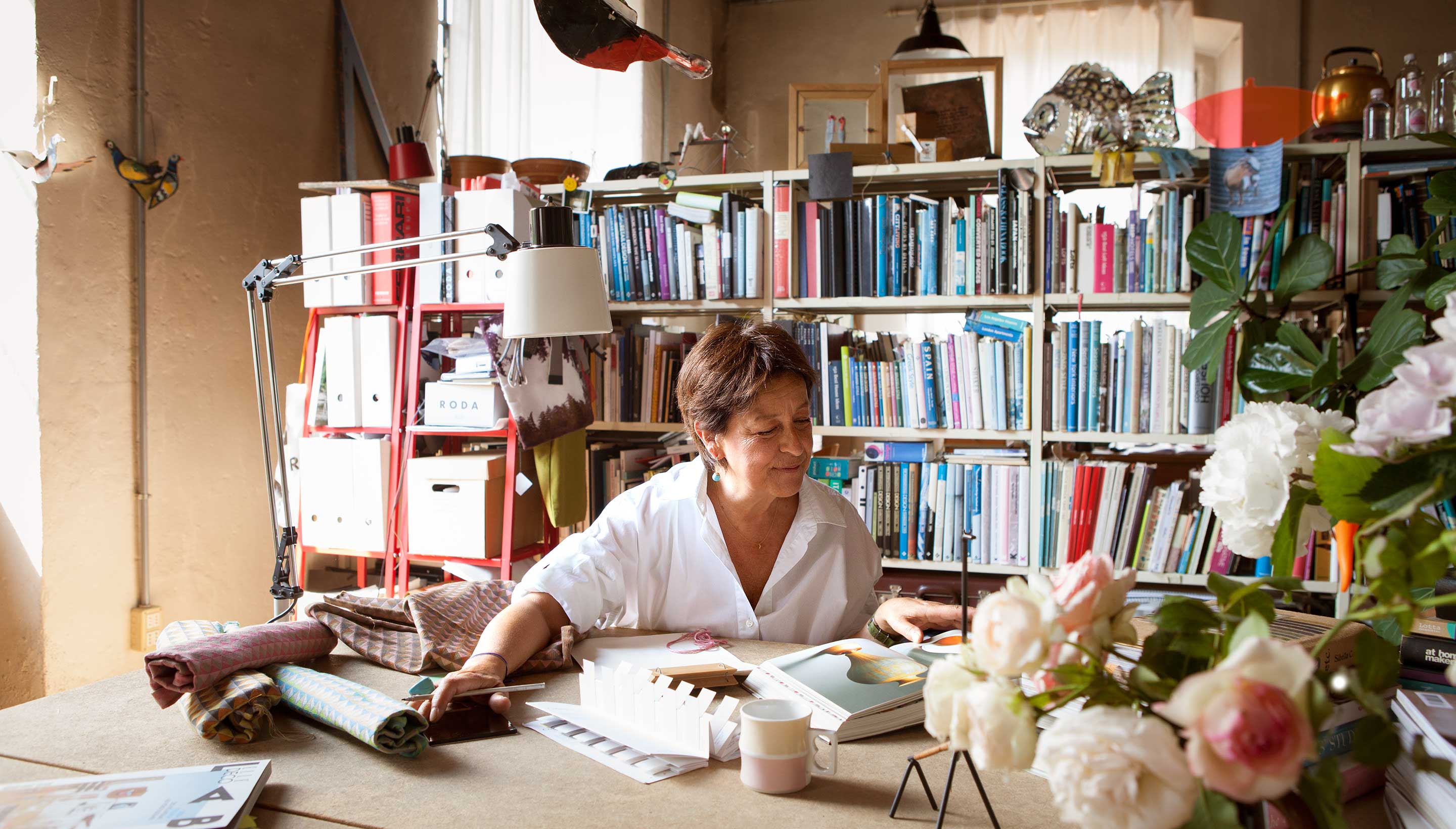 Next
Prev
A conversation with Maria Gabriella Zecca
How do you work? (M.G.Z.) — I monitor all phases of the design project, when it is still little more than a technical drawing, then a prototype and then finally an object. I'm no technician; instead I focus on the aesthetic of the creative and production process and try to interpret its possible variants according to areas of taste, immagining the best colour or fabric for the type of future occupant who will buy that item of furniture. The same thing happens when I think about public areas and the design has to be imagined in an international hotel or in the lounge of an airport.
Next
Prev
Interpreter as translator? (M.G.Z.) — Exactly. Every country has its special features as well as being geographically unique. Even more so in terms of social classes and the area of cultural influences and behaviour. On a trivial level I'm unlikely to cover in wool a sofa intended for the Arab market, just as I would not use desaturated colours in order to contextualise it in a resort in the northern hemisphere. My role is to interpret its potential in the best possible way in that place.
Next
Prev
And the sample range as dictionary, therefore? (M.G.Z.) — Yes. The upholstered product is 90% textile with possibly also metal, wood and inserts in resins or leather. However the most important part is the dress so the sample range is a precious and important tool, designed in every part, according to the area of interest involved. There's no overlap with the designer; instead it's very intense and synergic work with the company, work of research, style and compatibility. This is especially true with Tacchini.
Materials Catalogue
(.pdf)