Tacchini New Collection 2021: Timeless Traces
A journey through time, without digital maps or an ultra–fast connection. A romantic and mesmerising, intimate and miraculous tour to discover the new Tacchini collection, among the ruins of a Roman villa in Sirmione. Crumbling walls and imagined rooms, blind arcades and colonnades reaching for the sky are the setting that conceals and reveals five new products by Tacchini – designer pieces skilfully blending essential lines, sinuous shapes, primitive volumes, luxury materials and craftsmanship. Design and architecture enter into an organic dialogue with present and past, with an eye to the future and to the construction of new, real or interior landscapes. "Ah, what is more blessed than to put cares away, when the mind lays by its burden, and tired with labour of far travel we have come to our own home and rest on the couch we longed for?" – wondered Catullus two thousand years ago, sitting on the shores of this very lake. The Tacchini 2021 collection promises the same sense of fulfilment to anyone who chooses its products. Timeless traces, imbued with memory and future, like waves or stones – or the verses of a poem.
Next
Prev
Orsola (cat. Sofa, Armchair, Ottoman) designed by Gastone Rinaldi
Next
Prev
Roundness and comfort. Tradition and innovation. These are the keywords of Orsola, designed in 1970 by Gastone Rinaldi. The new edition stays true to its original spirit but features a latest-generation covering, supported by the rounded chrome metal frame, that gives it an even softer and more inviting look. The sofa and armchairs are handcrafted by master upholsterers just like they were fifty years ago – using revisited and up-to-date techniques.
Memory resurfaces and takes shape
Pigreco (cat. Chair) designed by Tobia Scarpa
Next
Prev
The essential nature of a sign. The proportion of solids and voids. The harmony between straight and curved lines. Every feature of this chair responds to a logic: conveying a "sense of space" to a traditionally static object. The triangle acts as a dynamic element and is reinforced by the two rear legs, which come closer together to give the seat stability without compromising the feeling of lightness that pervades the object. Tobia Scarpa's graduation project at the University of Venice in 1959, this is the first product ever designed by the Italian architect.
Dynamic and light, like the passing of time
Next
Prev
Tacchini's exclusive re-edition of Pigreco in Canaletto walnut, walnut-stained ash and charcoal grey ash, with leather or fabric seat covering, bears the mark of the great architect.
Victoria (cat. Modular System) designed by David/Nicolas
Next
Prev
Lebanese design duo David/Nicolas are behind this modular system comprising armchairs, corner sofas, chaises longues and ottomans offering luxurious comfort. A tubular supporting frame – available in polished chrome, matt black chrome and black lacquer – serves as the product's base, giving it a floating appearance and creating a sort of crown at the back. A series of small tables with mirrored tops completes the line; they can be combined with the other elements to create endless compositions.
Next
Prev
Spectators of an ever-changing present
Thanks to its modular nature, Victoria can be arranged and reconfigured as desired, depending on the space where it is placed. This feature makes it particularly suitable for use in the contract sector.
Elephant (cat. Armchair, Ottoman) designed by Karen Chekerdjian
Next
Prev
Clear lines and primitive volumes are combined with fine cabinet-making in this iconic chair by Lebanese designer Karen Chekerdjian. Elephant's base is made of turned solid wood, worked and polished to the touch. The frame is made of handcrafted leather, with a very comfortable goose-down padded cushion. Available in tan leather or dark brown, it can be accompanied by an ottoman. Designed with longevity and sustainability in mind, it is suitable for any type of environment.
A dialogue built on solid and majestic foundations
Next
Prev
Two tusks extend harmoniously outwards. Four legs anchor the chair to the ground, conveying a feeling of strength and power. A comfortable and majestic elephant that is ready to welcome anyone who trusts him.
Togrul (cat. Table) designed by Gordon Guillaumier
Next
Prev
A totem that transforms any room into a temple of conviviality. With Togrul, designer Gordon Guillaumier goes beyond the limits of matter to create a table suitable for homes and contract spaces alike. Available in different sizes, the bases in rigid polyurethane are finished in clay, made from 100% raw earth and applied by hand by master craftsmen. The marble top is available in a round version with different finishes.
A metaphysical totem that defines the space around it
Next
Prev
Sinuous and organic like an object shaped by nature. Solid and unmovable like the monuments of ancient civilisations. Togrul's sculptural base is the perfect synthesis of energy and solidity.
Press Kit 2021
(application/zip)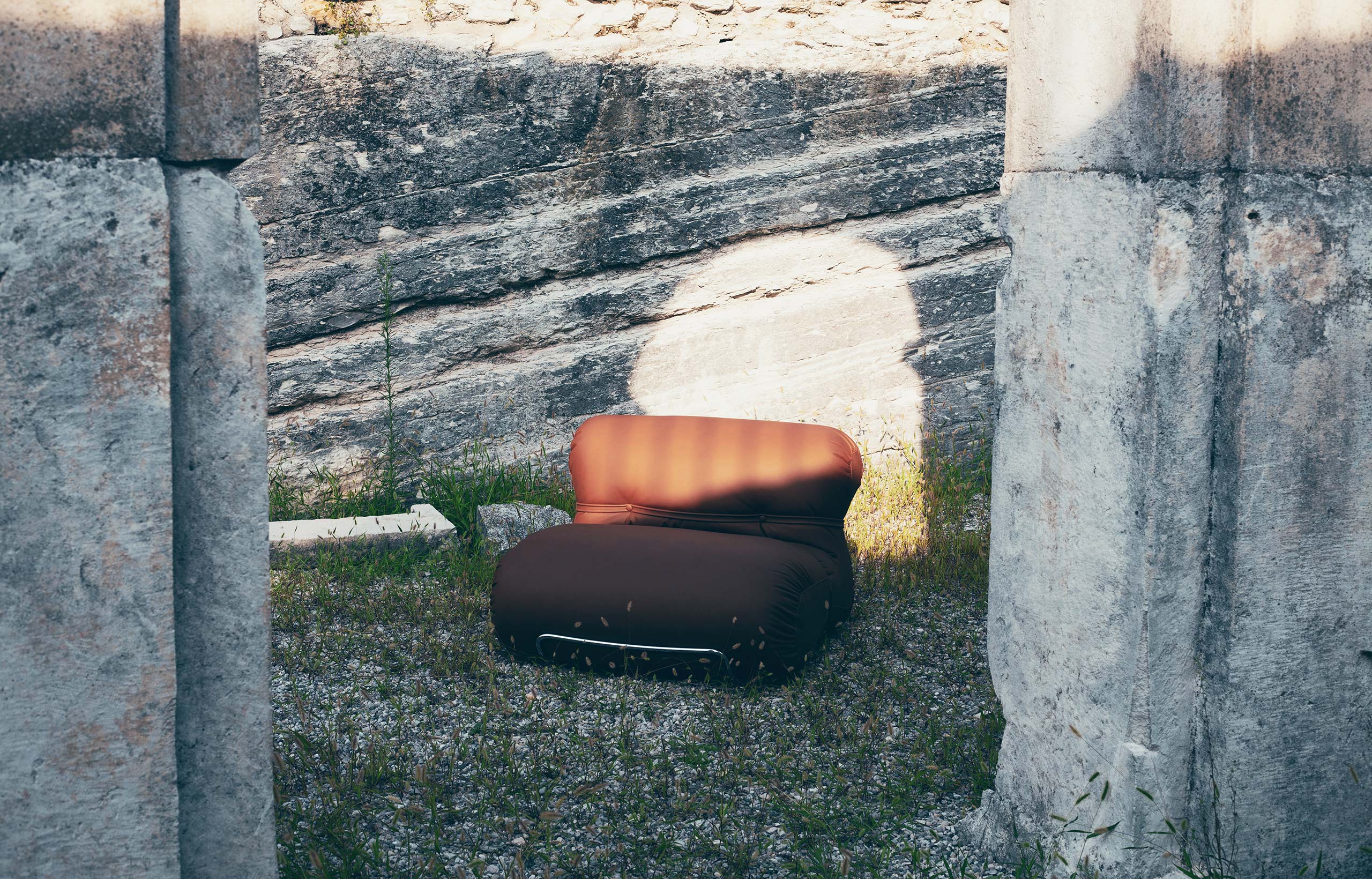 Next
Prev