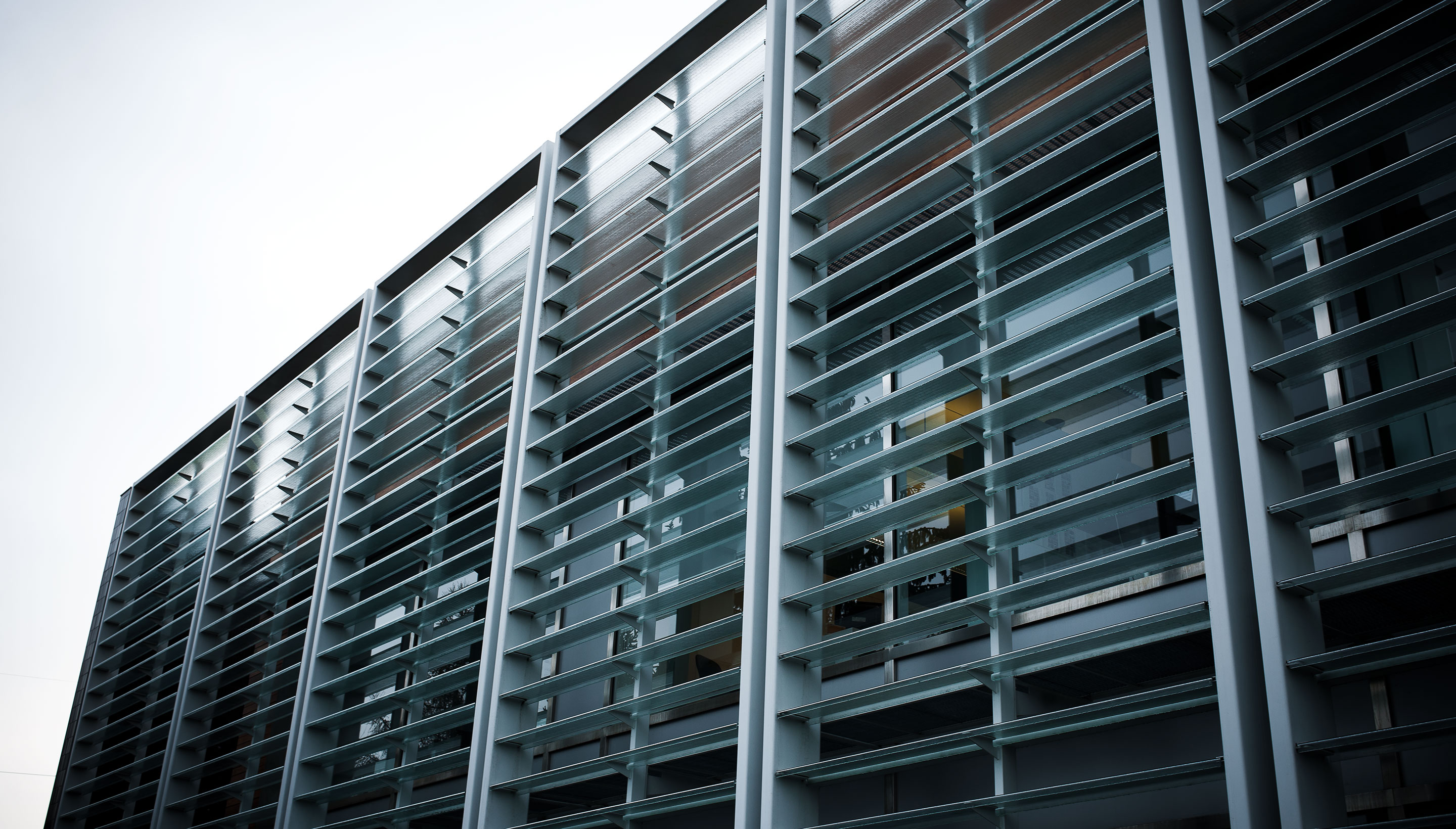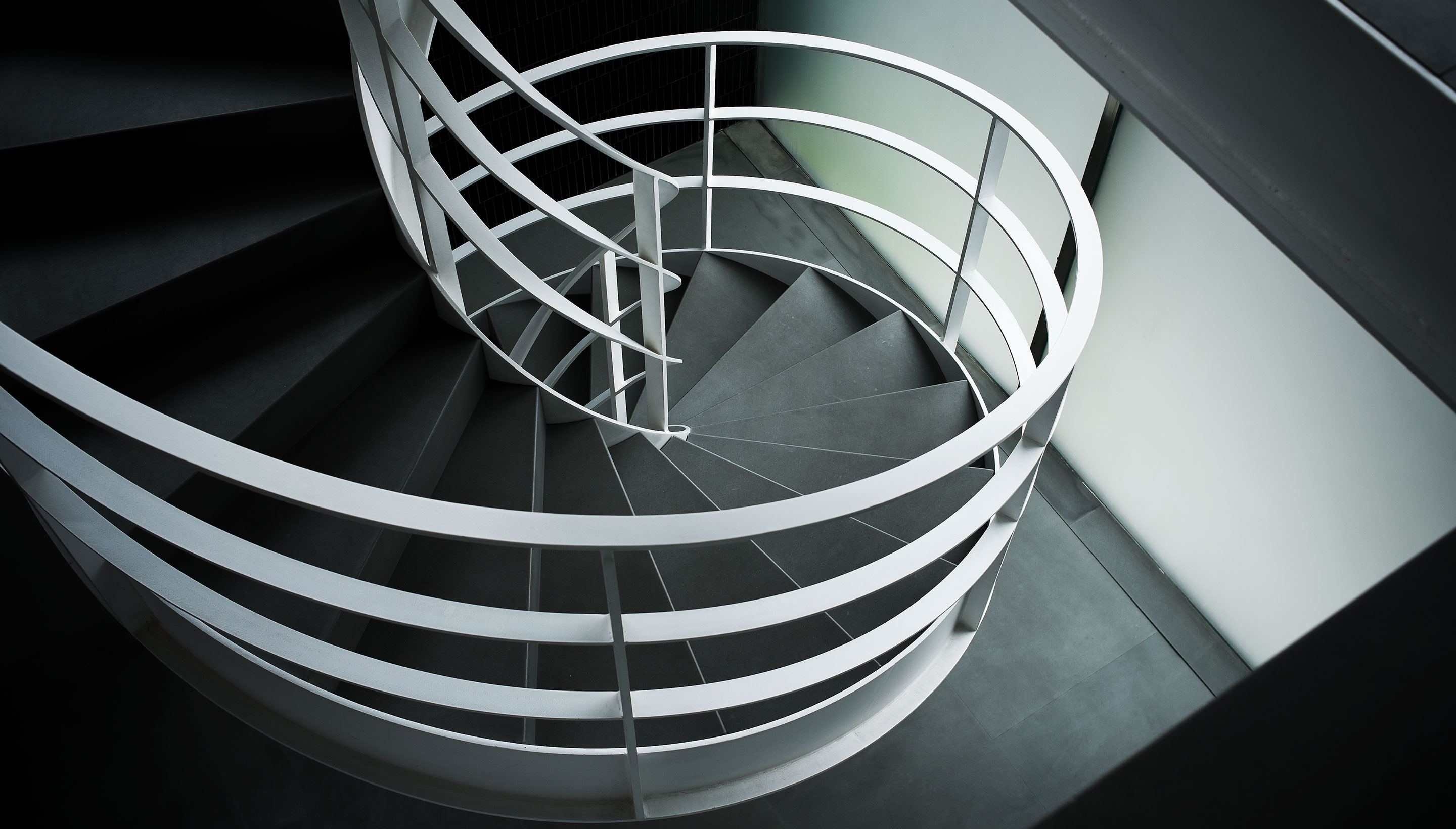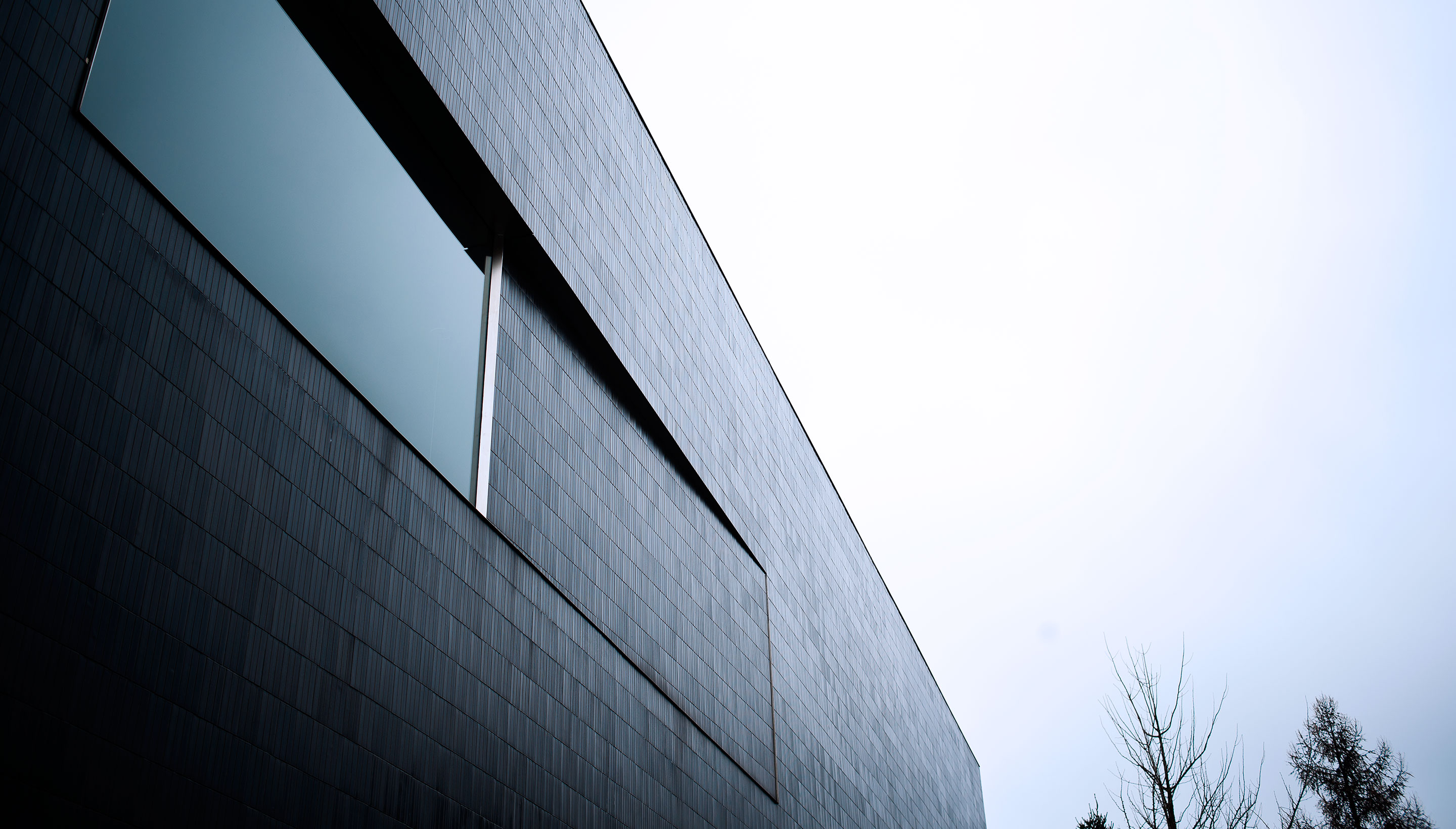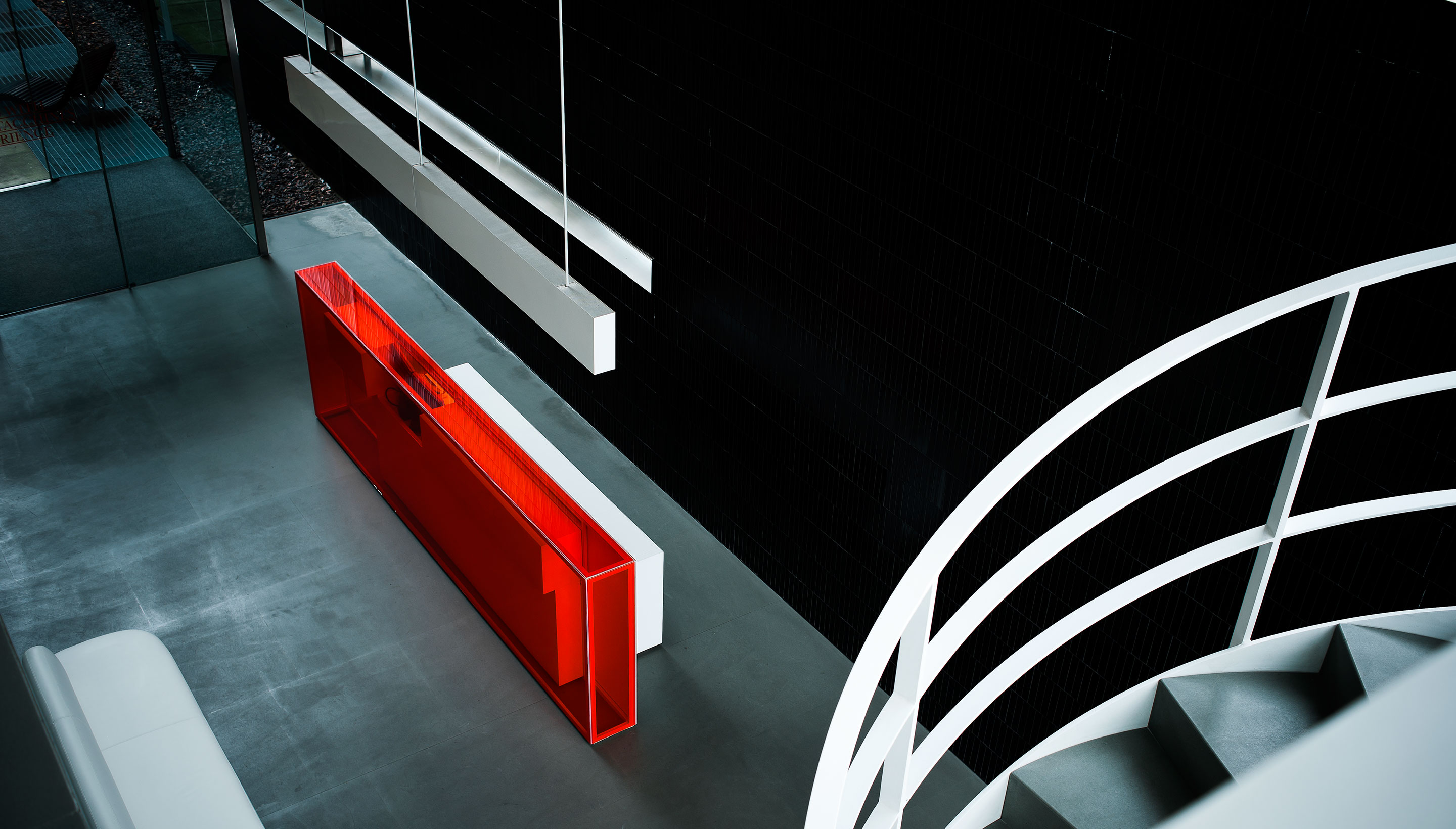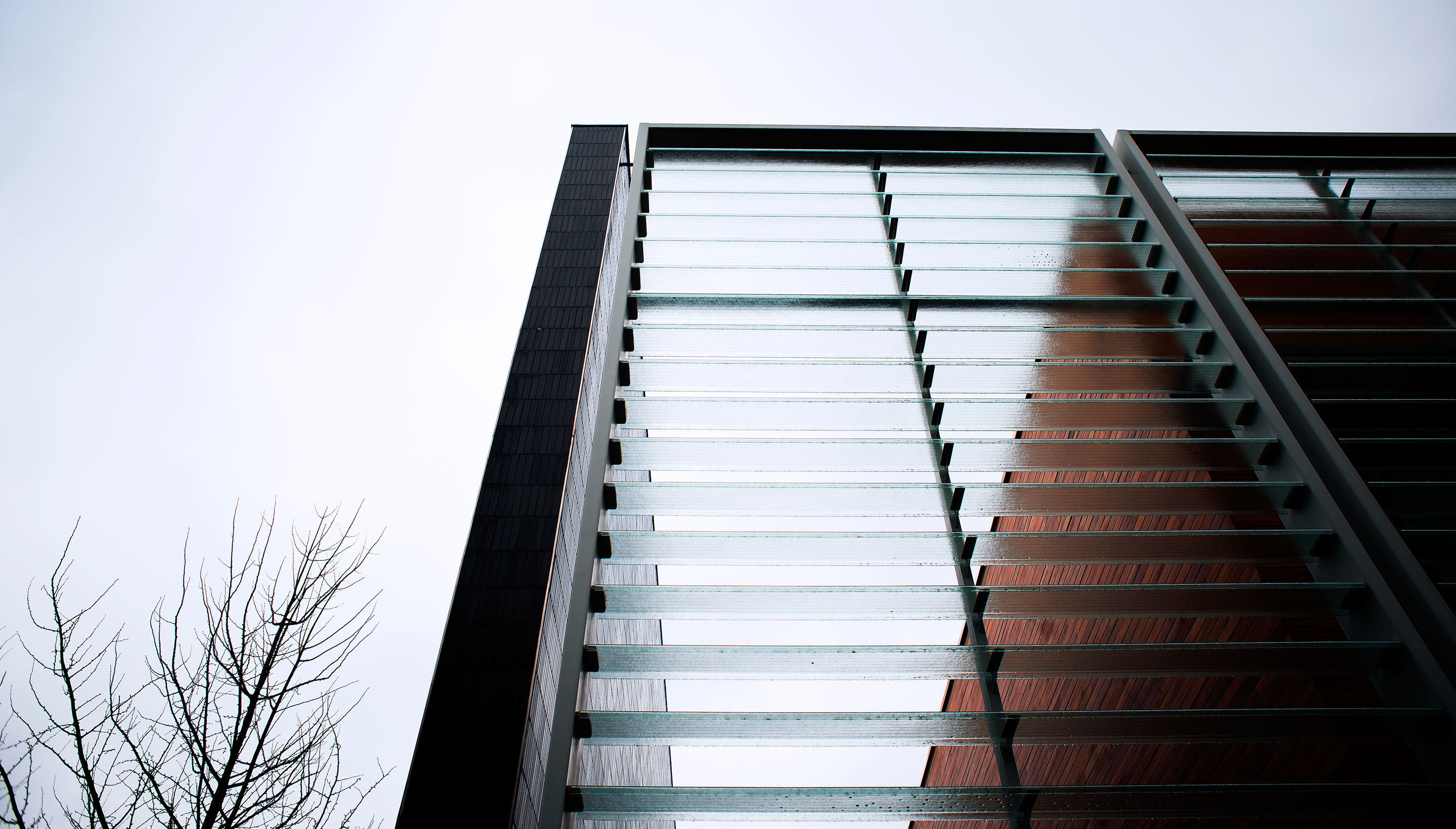 Next
Prev
A family history
There are stories that are told through the immediacy of an object: domesticated materials speak of the hands that have shaped them, the shape suggests technological innovation and a culture of experience, while the function reveals the poetry of the design's beau geste. And the story of a design company is narrated in each of the chapters of its production, like precious snapshots of a long tale still to be written. Each project is the meeting point between experience and research, devotion and emotion, then enriched by passing time in the places where we live, where each of us interacts with our own experiences, in an ongoing relay between present and memory.
Next
Prev
The Tacchini building features an architecture structured into two storeys, a fusion of materials and spaces that blend into a complete whole, expressing its ethos and essence. In the background, Brianza, between Como and Milan, too blindingly green in summer, too grey and inward- looking in winter; these places with their extremes form the backdrop to this story, the very birthplace of design, where people and ideas merge with the design culture. Each object, each piece of furniture created in this building carries within it the hallmark of Italian design: the ability to give any space a sense of place, be it public or private, domestic or communal, filling it with presence.
Next
Prev
The design is Italian, the rest is production. And in Italy, design companies bear the names of the families that founded the brands. Like Tacchini, created in 1967 by Antonio, when production, too, was almost entirely Italian, and the most poetic and soul-stirring passages in the story of design were written. Naturally in time the children become the heirs, and the new founders, in a rationale of continuous updating and redefinition of the underlying idea, and that is what is actually handed down. Equally naturally, those who frequent the family become a part of it: team members, consultants, suppliers, employees, workers and clients.
Still today, in this family, the strength of the idea is central to every creative process
Next
Prev
Still today, in this family, the strength of the idea is central to every creative process, in a logical process of evolution, from the analysis of the idea to the three dimensions of the object, before ultimately becoming the essence of living. This ongoing process ensures a sense of connection with contemporary style, which is then further enhanced by the choice of quality materials and leading-edge technology, and always referencing an all-important tradition, so as to avoid the danger of confusing style with fleeting fashions and design with simple mass production. Inevitably, the story of a family is reflected in the places they inhabit: the headquarters of a company mirrors the people who work there and the philosophy to which they aspire.
Some Things You'll Never Forget △ Video