E63
Next
Prev
The design for this lamp dates back to 1963, and today it is reissued with the name E63. This alphanumeric code is a reflection of the intellectual complexity of its designer, Umberto Riva: part architect, part designer, part artist, part light-tamer, and a whole lot of all these things. A table lamp designed with great precision, featuring simple lines around broad surfaces, that seemingly give a solid form to the light itself: steel, almost armour, protecting the precious source.
Designer: Umberto Riva
Year: (1963) 2017
Cod. OE63
W 17 D 21,7 H 43,5 cm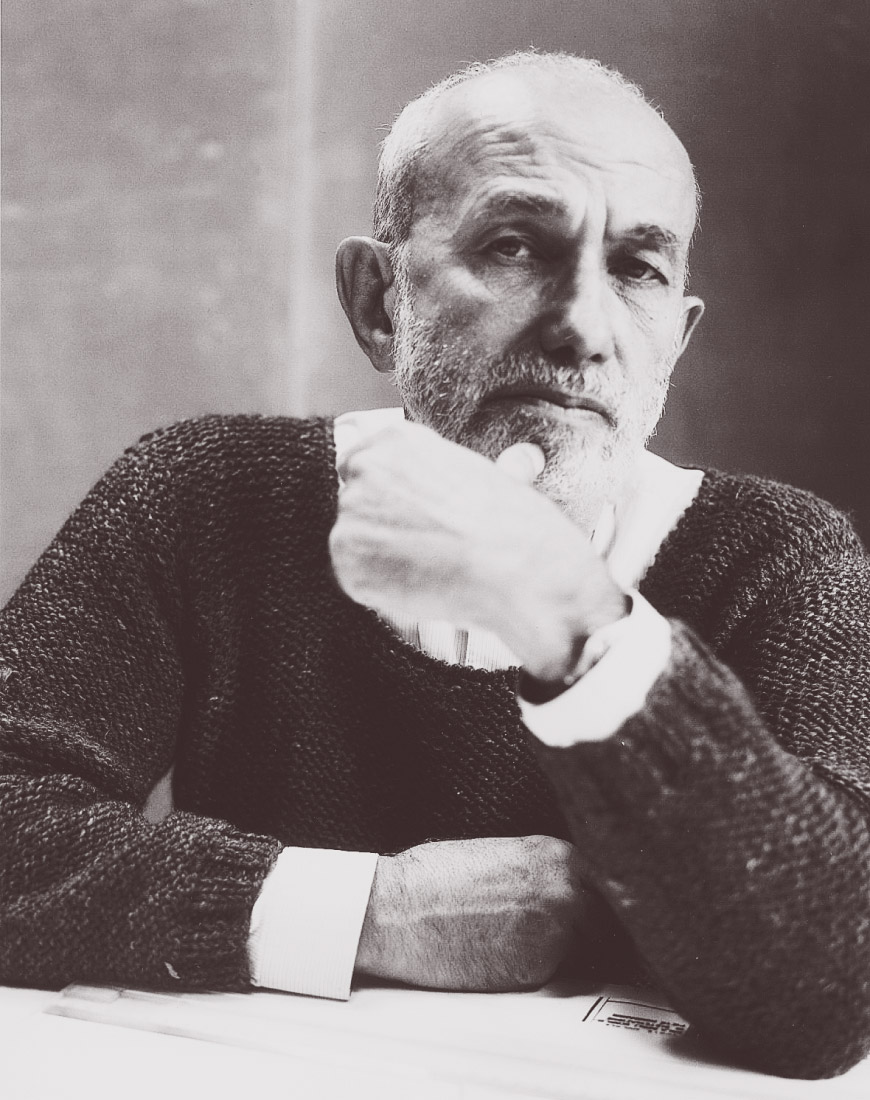 Umberto Riva
A master of lighting, Umberto Riva was born in Milan in 1928 and has worked in design since 1960. Having studied with Carlo Scarpa, Riva pursued his own personal research process via the most widely differing disciplines, from urban spaces to buildings, landscape to interiors, outfitting to the design of lamps and furniture. His most important creations include Casa Frea in Milan, considered to be one of his masterpieces, the redevelopment of Piazza San Nazaro in Milan, restoration of the historic Caffè Pedrocchi in Padua, the design for the work on the Viale del Ministero degli Esteri and Piazza della Farnesina in Rome, the Biblioteca Europea at Porta Vittoria in Milan, the thermal power plants in Catanzaro and Campobasso and a long line of houses, from Milan to Sardinia and Puglia, as well as various designs of lamps and furniture for the biggest names in Italian design. The more recent works include the church of San Corbiniano in Rome, outfitting of the exhibition L'Italia di Le Corbusier at the MAXXI in Rome and the solo show at the Canadian Centre for Architecture in Montreal, Canada. Considered an out-of-the-ordinary architect, Riva has retained an artisan dimension in architecture and design work. His designs are "born drawn", pencil sketches of a pure and poetic research.