Narciso
Next
Prev
Tacchini Edizioni expands its collection of designer rugs with a new creation from Umberto Riva: Narciso. It draws inspiration from the picture of the same name, painted in 1994 by the famous architect and designer, who has always had a secret passion for pictorial art. Narciso rug interweaves geometries and colours in an abstract image of subtle elegance, in delicate pastel tones that seem to portray a contemplation of beauty and its value, a reflection of truth and illusion. Narciso is entirely hand-knotted in Nepal, according to a complex, ancient oriental wool-knotting process. It is made of 100% Himalayan wool, a naturally robust and rugged material due to the high concentration of lanolin found in every fibre, thus guaranteeing the long-term durability of the rug. A work of contemporary art, perfectly combining pictorial art, design and craftsmanship.
Designer: Umberto Riva
Year: 2019
Cod. ONAR23X3
W 300 D 230 cm
Fleece 100% Himalayan wool, cotton weave. Handmade with loom in Nepal (Handknotted technique).
125.000 knots/sqm.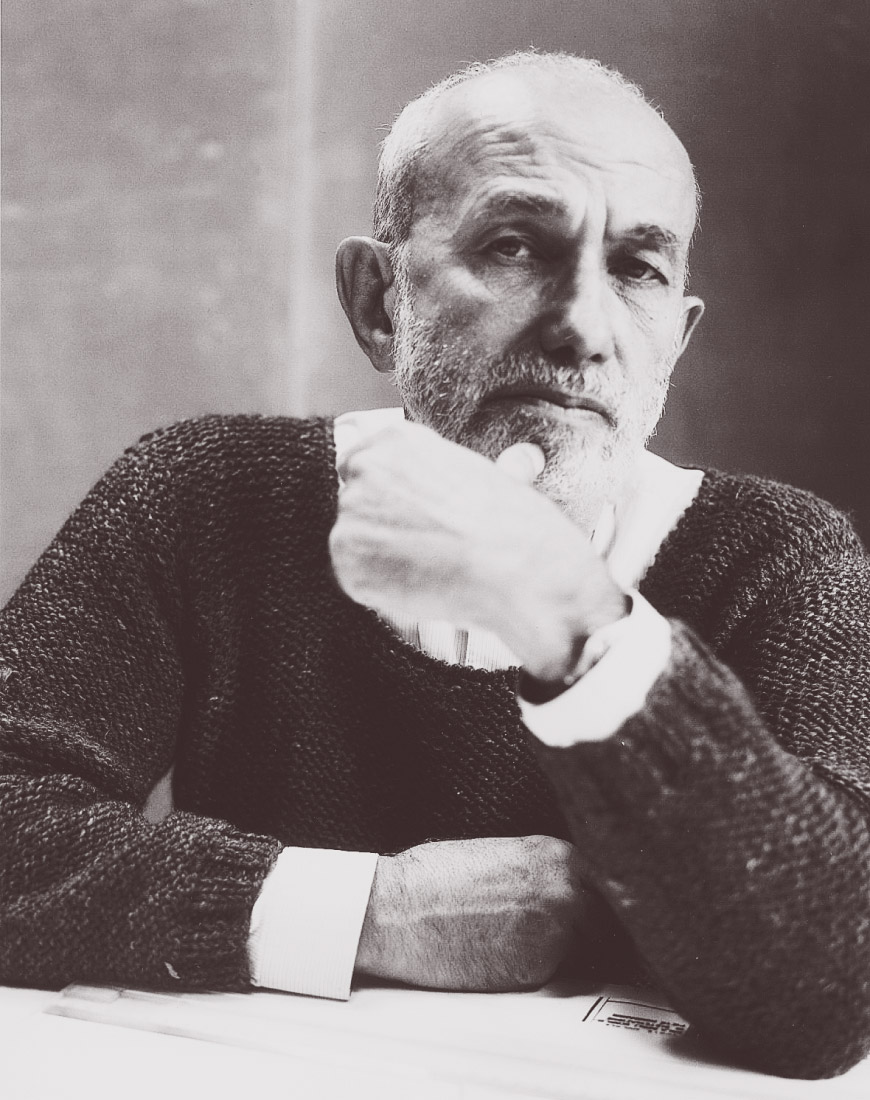 Umberto Riva
A master of lighting, Umberto Riva was born in Milan in 1928 and has worked in design since 1960. Having studied with Carlo Scarpa, Riva pursued his own personal research process via the most widely differing disciplines, from urban spaces to buildings, landscape to interiors, outfitting to the design of lamps and furniture. His most important creations include Casa Frea in Milan, considered to be one of his masterpieces, the redevelopment of Piazza San Nazaro in Milan, restoration of the historic Caffè Pedrocchi in Padua, the design for the work on the Viale del Ministero degli Esteri and Piazza della Farnesina in Rome, the Biblioteca Europea at Porta Vittoria in Milan, the thermal power plants in Catanzaro and Campobasso and a long line of houses, from Milan to Sardinia and Puglia, as well as various designs of lamps and furniture for the biggest names in Italian design. The more recent works include the church of San Corbiniano in Rome, outfitting of the exhibition L'Italia di Le Corbusier at the MAXXI in Rome and the solo show at the Canadian Centre for Architecture in Montreal, Canada. Considered an out-of-the-ordinary architect, Riva has retained an artisan dimension in architecture and design work. His designs are "born drawn", pencil sketches of a pure and poetic research.