Lagoa, designed by Zanini De Zanine
Zanini de Zanine, the famous Brazilian designer, son of architect and designer José Zanine Caldas, creates an absolutely original model, conceived exclusively for Tacchini: Lagoa.
Next
Prev
Next
Prev
Lagoa (armchair) W 90 D 74 H 78 / H seat 33 cm
Its soft, rounded forms surround a suspended seat that gives a marked contrast in terms of thickness. The ends of the seat slot into the sides of the structure, disappearing into a seamless natural embrace. A piece that shows brilliant, original creativity, drawing inspiration from the softness of the Carioca tradition, with an all-new visionary spirit.
Next
Prev
The Lagoa armchair is inspired by the sinuous curves of the Rodrigo de Freitas lagoon that enchants Rio de Janeiro. Its organic form and delicacy reminds us even more of the tropical spirit that influences this product. Produced with plywood structure, carefully wrapped with different thicknesses of polyurethane foam, and upholstery to the final finish, Lagoa offers great strength and comfort, valuing residential and corporate interiors.
Designed by Zanini De Zanine
Next
Prev
Born in Rio de Janeiro in 1978, Zanini de Zanine grew up watching his father, José Zanine Caldas work. He trained with Sergio Rodrigues, when he produced his first mobile. In 2002 he graduated in Industrial Design at PUC-Rio. From 2003, he began producing solid wood furniture, with pieces of demolition — columns, beams and posts of old houses — baptized as "Contemporary Carpentry." From 2005, he began to create a new line of furniture pieces produced industrially using controlled origin wood and different materials such as plastic, acrylic, metals and other parts of manufactured products. To represent this new furniture line, Zanini creates in 2011 Studio Zanini.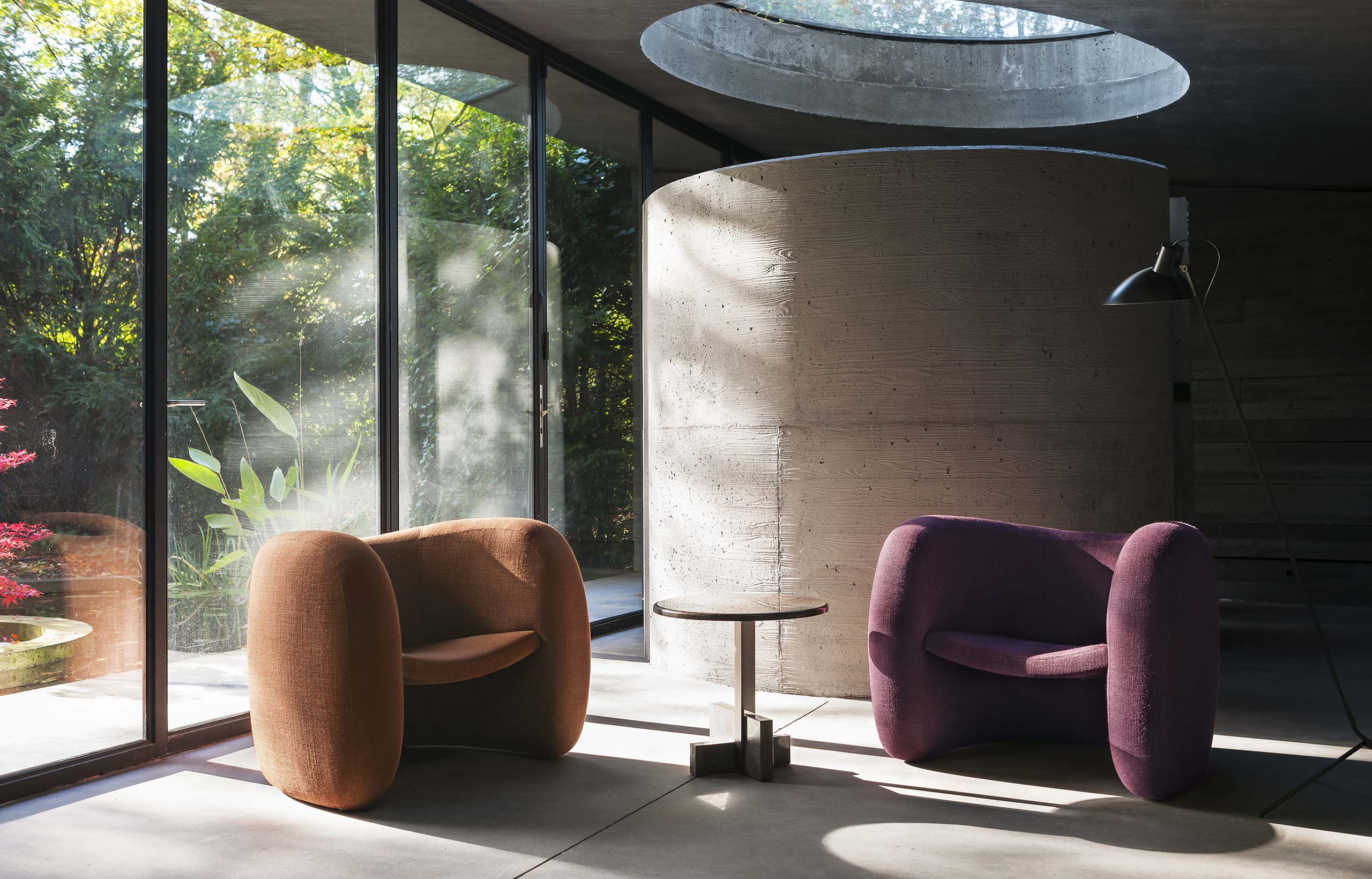 Next
Prev
Good Design Award 2019
Next
Prev
Lagoa – designed by Zanini de Zanine and edited by Tacchini during the last Salone del Mobile in Milan – won the prestigious Good Design Award 2019.