Parentesi
Next
Prev
Its name means parenthesis: a simple, effective description of this collection, with its clean, essential, curved lines. The armchair revisits a classic, cosy shape with the versatility to fit into any setting or composition.
Designer: Pietro Arosio
Year: 1997
Cod. OPAW 80/OPAA 80/OPAT80
W 80 D 65 H 75 cm
H seat 45 cm
Internal frame: birch plywood 18mm thick with elastic belts.
External back frame: shell in birch plywood 9 mm, which can be finishes aluminum, wengé or fully upholstered. The sofa is available only with upholstered back.
Padding: differentiated - density polyurethane foam.
Base: aluminium feet.
Upholstery: non removable cover.
Base: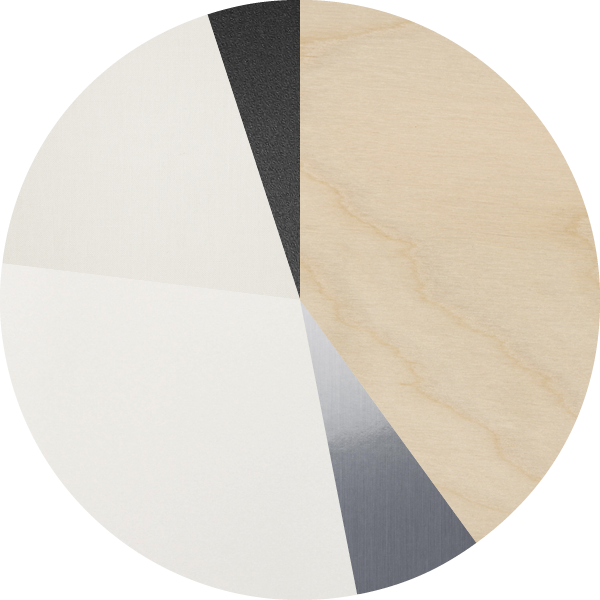 Birch plywood 40%
Polyurethane foam 30%
Upholstery 18%
Aluminum feet 7%
Elastic belts 5%
Pietro Arosio
Nace en Lissone (Milán) en 1946, Pietro Arosio se forma profesionalmente en el centro de investigaciones de una empresa especializada en la fabricación de mobiliario de metal para espacios colectivos. De esta experiencia nace una filosofía de diseño que se desarrolla en el tiempo, a través de su actividad de diseñador industrial, iniciada en 1972 y ya reconocida con el premio Casaviva d'Oro en 1983. Los elementos fundamentales de su trabajo son la esencialidad, el estudio de nuevos materiales y tecnologías, la atención por los detalles y las fases de ingeniería. Pietro Arosio no deja de lado el aspecto emocional del producto, incluso mediante la colaboración con artistas de fama internacional como Nespolo, Del Pezzo, Hsiao Chin, Tilson, Rotella y Keizo. Algunas de sus obras se expusieron en el Victoria & Albert Museum de Londres y en el museo de arte moderno Die Sammlung de Múnich.