Chill-Out High
Next
Prev
When beauty is designed to go beyond the limits, over and above the standards of comfort and functionality, to further improve and inspire. Chill-Out High by Tacchini is a unique seating system, with a super-high padded back, which can be combined with normal-height elements from the same collection. The desk surface is available in the following marble finishes: matt Basaltina or matt Carrara.

Awards: Archiproducts Design Awards 2016
Designer: Gordon Guillaumier
Year: 2016
Cod. OCHILHD212
W 214 D 69 H 121 cm
H seat 44 cm
Cod. OCHILHE212
W 214 D 69 H 121 cm
H seat 44 cm
Cod. OCHILHS212
W 214 D 69 H 121 cm
H seat 44 cm
Cod. OCHILHF212
W 214 D 69 H 121 cm
H seat 44 cm
Cod. OCHILHL141
W 144 D 69 H 121 cm
H seat 44 cm
Cod. OCHILHM141
W 144 D 69 H 121 cm
H seat 44 cm
Cod. OCHILHN141
W 144 D 69 H 121 cm
H seat 44 cm
Cod. OCHILHO141
W 144 D 69 H 121 cm
H seat 44 cm
Cod. OCHILHQ70
W 74 D 69 H 121 cm
H seat 44 cm
Cod. OCHILT141
W 144 D 69 H 121 cm
H desk 70 cm
High back/arms
Cod. OCHILP70H
W 74 D 69 H 71 cm
H seat 44 cm
High back/arms
Cod. OCHILQ70H
W 74 D 69 H 71 cm
H seat 44 cm
High back/arms
Cod. OCHILL141H
W 144 D 69 H 71 cm
H seat 44 cm
High back/arms
Cod. OCHILM141H
W 144 D 69 H 71 cm
H seat 44 cm
High back/arms
Cod. OCHILO141H
W 144 D 69 H 71 cm
H seat 44 cm
High back/arms
Cod. OCHILD212H
W 214 D 69 H 71 cm
H seat 44 cm
High back/arms
Cod. OCHILS212H
W 214 D 69 H 71 cm
H seat 44 cm
High back/arms
Cod. OCHILF212H
W 214 D 69 H 71 cm
H seat 44 cm
Internal frame: poplar plywood 18 mm thick with metal frame with elastic belts.
Padding: differentiated-density polyurethane foam.
Base: tubular metal base Ø 16 mm, available chromed or powder-coated painted.
Upholstery: non removable cover.
Base:
Top: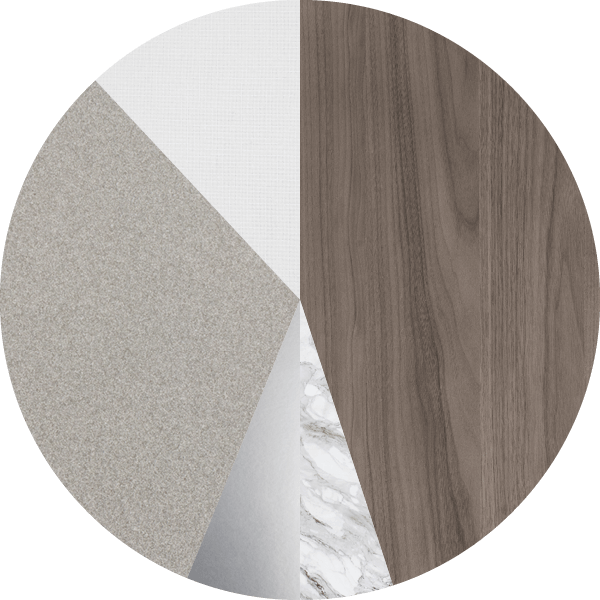 Poplar plywood 45%
Polyurethane 32%
Upholstery 12%
Metal 7%
Marble 4%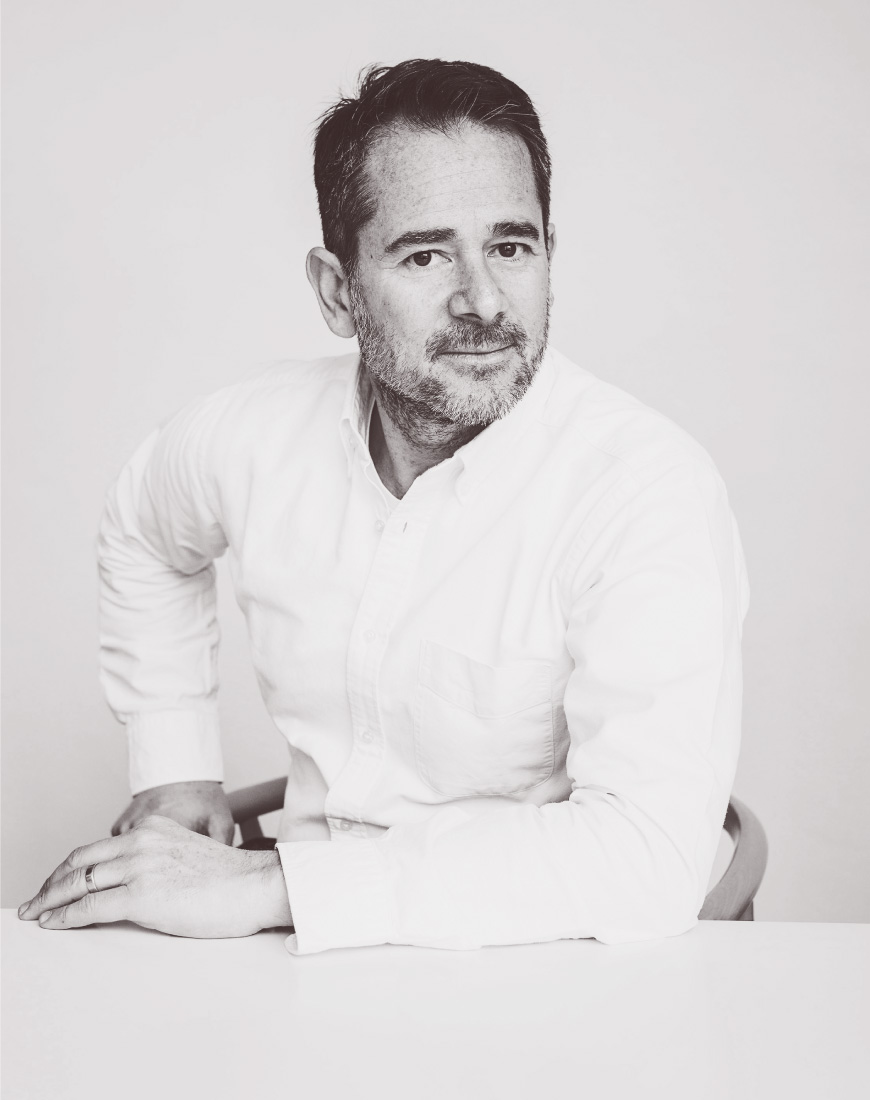 Gordon Guillaumier
Gordon Guillaumier was born in 1966, and was educated firstly in Malta, then in Switzerland, England and Italy. He graduated from IED in Milan (1988-91), before specializing in design at the Domus Academy, Milan (1992). In 1993 he began working with Baleri Associati, as well as collaborating with architect Rodolfo Dordoni. In 2002 he set up his own design studio in Milan, principally working on product design, but also for design consultancy projects. In 2006 he lectured in industrial design at Milan's Politecnico university.