Galleria
Next
Prev
Galleria is a complete design with the versatility to create a vast range of different solutions: a linear bench, a double corner seat, an island perfect for waiting, relaxation and conviviality. And all this is developed around a simple steel bar, onto which to freely attach the various simple, geometrically-shaped elements in wood, leather, fabric, marble and metal painted in a range of colours. Each composition can be used on its own or in groups, offering endless possibilities for use that will blend beautifully with any space or style.
Awards: Interior Innovation Awards 2014
Designer: PearsonLloyd
Year: 2013
Cod. OGALA250
W 250 D 250 H 42 cm
Cod. OGALB250
W 250 D 250 H 42 cm
Cod. OGALC250
W 250 D 250 H 42 cm
Cod. OGALD300
W 300 D 98 H 42 cm
Cod. OGALSH400
W 400 D 98 H 42 cm
Cod. OGALSI300
W 300 D 49 H 42 cm
Cod. OGALSS400
W 400 D 250 H 42 cm
Frame: modular system benches in solid ash wood mm 49.
Padding: differentiated - density polyurethane foam.
Base: tee steel beam linked to 10 mm steel blade or steel drum leg. Powder-coated painted.
Upholstery: non removable cover.
Table: steel top table mounted to beam.
Occasional side table: honeycomb ash wood lacquered.
Base:
Top: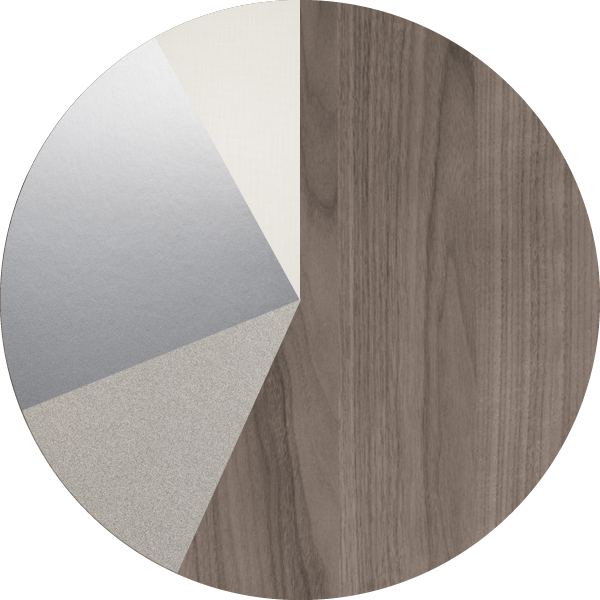 Ash wood 55%
Metal 23%
Polyurethane 12%
Upholstery 10%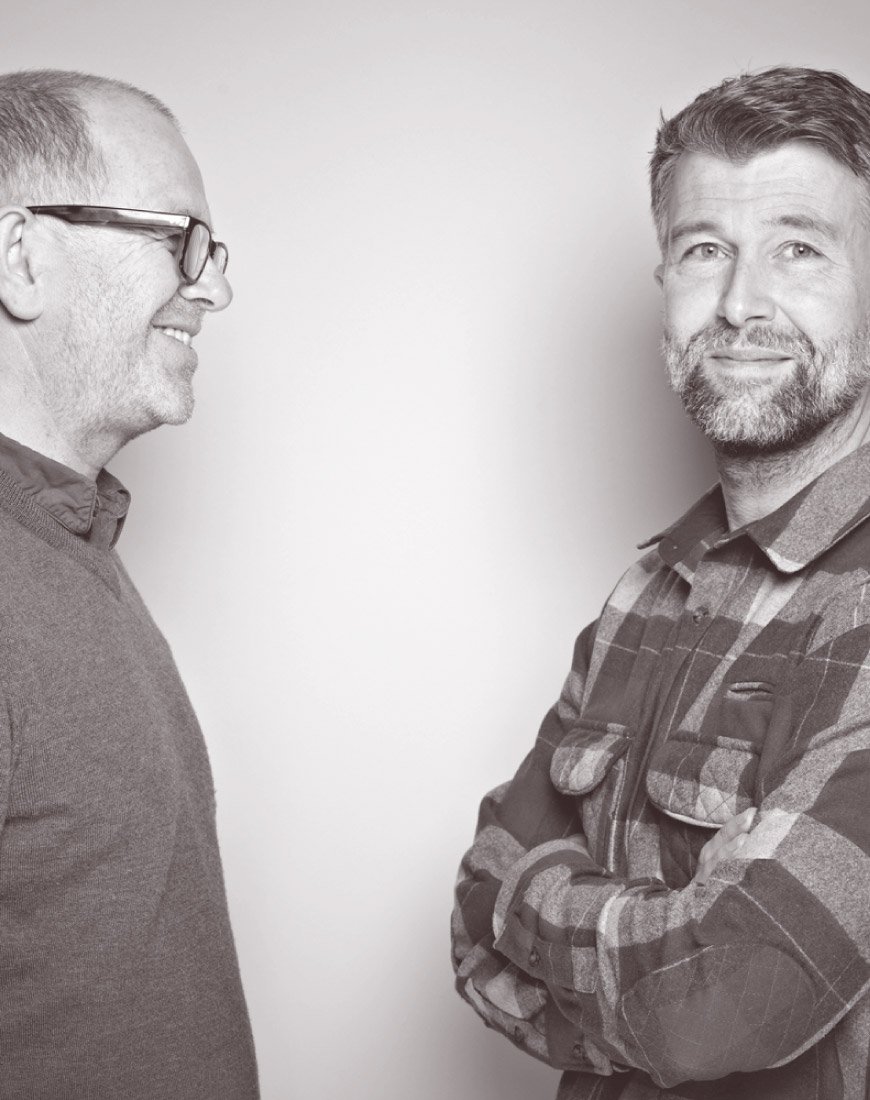 PearsonLloyd
PearsonLloyd is one of the leading names in contemporary British design, and this multidisciplinary studio works in a wide range of sectors: from furnishing to public spaces to brand development. Established by Luke Pearson and Tom Lloyd in 1997, the studio has received numerous acknowledgements and accolades in both Europe and the United States. The British design duo write regularly for major design magazines, as well as acting as "visiting lecturers" at the École Cantonale d'Art in Lausanne.