Stone
Next
Prev
Stone is a new system of modular sofas with simple, easy shapes but rich in elements and with enough assembling choice to fulfill the needs of the widest range of public areas. Soft and comfortable, they draw upon the roundness of stones honed by flowing water, and come in a wide range of upholstery. Stone sofas are manufactured in many variants and can either stand alone or set in cleft to enhance their elegance, are available in two heights: one is suitable for hotel contracting, waiting rooms and public areas while the other is more suited for catering areas, bars and cafes. The system is also complemented by a full set of matching tables: free-standing or end-tables, with two T-shaped legs or a single central base.
Designer: PearsonLloyd
Year: 2009
Cod. OSTAB150/OSTAA 150
W 150 D 73 H 68/77 cm
H seat 39/45 cm
Cod. OSTBB170/OSTBA170
W 170 D 73 H 68/77 cm
H seat 39/45 cm
Cod. OSTCB190/OSTCA190
W 190 D 73 H 68/77 cm
H seat 39/45 cm
Cod. OSTDB200/OSTDA200
W 200 D 73 H 68/77 cm
H seat 39/45 cm
Cod. OSTEB230/OSTEA230
W 230 D 73 H 68/77 cm
H seat 39/45 cm
Cod. OSTFB90/OSTFA90
W 144 D 100 H 68/77 cm
H seat 39/45 cm
Cod. OSTGB120/OSTGA120
W 238 D 112 H 68/77 cm
H seat 39/45 cm
Cod. OSTHB90/OSTHA90
W 250 D 134 H 68/77 cm
H seat 39/45 cm
Cod. 1STO80
W 80 D 73 H 25 cm
Cod. 1STO120B
W 120 D 73 H 25 cm
Cod. 1STOTER
W 45 D 27 cm
Cod. 1STO120
W 120 D 73 H 72 cm
Sofa
Internal frame: poplar plywood 18 mm with elastic belts.
Padding: differentiated - density polyurethane foam.
Feet: painted or chromed aluminium feet.
Upholstery: non removable cover. Possibility of combining different fabrics or fabrics and leathers for the back and the seat.
Base:
Table
Top: MDF top for the glossy lacquered version 12 mm thick. Laminate top 12 mm. Top in fullcolor 12 mm thick. Table base available only painted white T02 or black T07.
Top: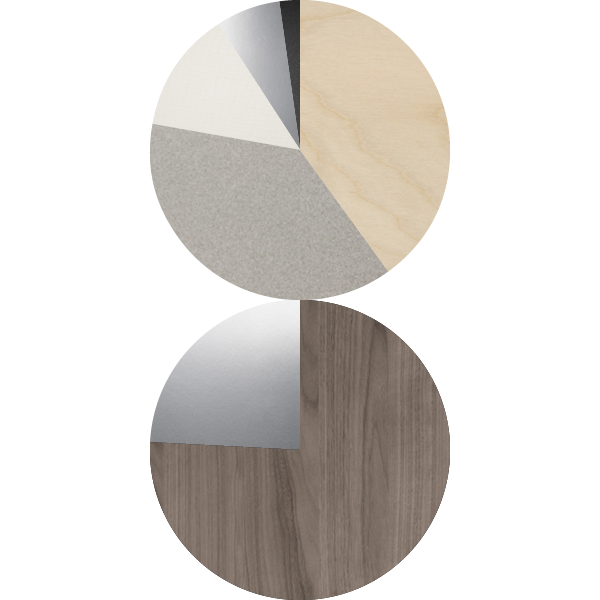 Poplar plywood 40%
Polyurethane foam 38%
Upholstery 13%
Metal 7%
Elastic belts 2%
Tables
Wood top 76%
Metal base 24%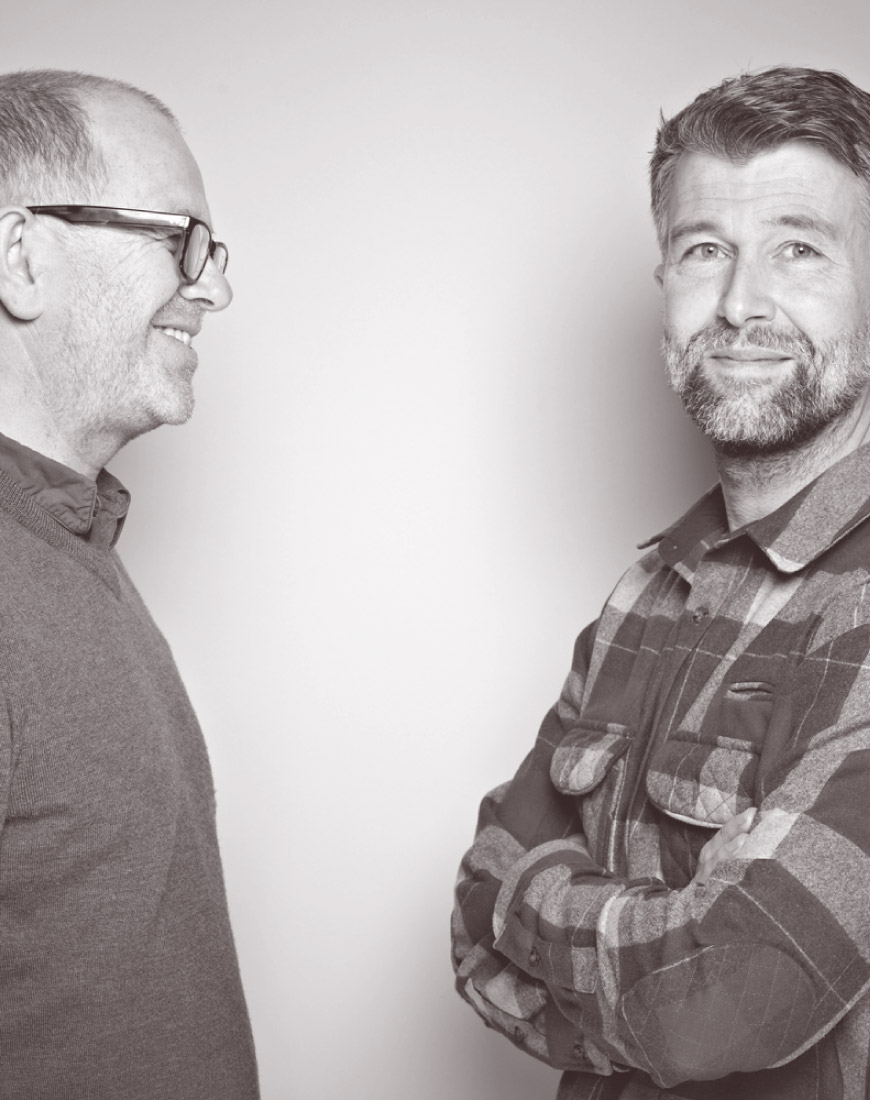 PearsonLloyd
PearsonLloyd is one of the leading names in contemporary British design, and this multidisciplinary studio works in a wide range of sectors: from furnishing to public spaces to brand development. Established by Luke Pearson and Tom Lloyd in 1997, the studio has received numerous acknowledgements and accolades in both Europe and the United States. The British design duo write regularly for major design magazines, as well as acting as "visiting lecturers" at the École Cantonale d'Art in Lausanne.