Stone
Next
Prev
Ce nouveau système de canapés modulaires aux formes simples mais extrêmement riche du point de vue des éléments et des possibilités de composition est parfait pour répondre aux nécessités les plus diverses des espaces publics. Doux et confortables, inspirés à la rotondité des pierres polies par l'eau, proposés avec une gamme ample de revêtements, les canapés Stone sont disponibles en nombreuses variantes, utilisables seuls ou associés à multiples typologies. Les bases métalliques en T, qui se distinguent par une rainure qui en rehausse l'élégance, sont disponibles en deux hauteurs : l'une pensée pour les contrats hôteliers, parfaite pour les salles d'attente et les espaces publics, l'autre pour les restaurants, les bars et les cafés. Une gamme entière de tables coordonnées complète le système : tables de bout ou tables indépendantes, tables à deux pieds en T ou à base centrale unique.
Designer: PearsonLloyd
Year: 2009
Cod. OSTAB150/OSTAA 150
W 150 D 73 H 68/77 cm
H seat 39/45 cm
Cod. OSTBB170/OSTBA170
W 170 D 73 H 68/77 cm
H seat 39/45 cm
Cod. OSTCB190/OSTCA190
W 190 D 73 H 68/77 cm
H seat 39/45 cm
Cod. OSTDB200/OSTDA200
W 200 D 73 H 68/77 cm
H seat 39/45 cm
Cod. OSTEB230/OSTEA230
W 230 D 73 H 68/77 cm
H seat 39/45 cm
Cod. OSTFB90/OSTFA90
W 144 D 100 H 68/77 cm
H seat 39/45 cm
Cod. OSTGB120/OSTGA120
W 238 D 112 H 68/77 cm
H seat 39/45 cm
Cod. OSTHB90/OSTHA90
W 250 D 134 H 68/77 cm
H seat 39/45 cm
Cod. 1STO80
W 80 D 73 H 25 cm
Cod. 1STO120B
W 120 D 73 H 25 cm
Cod. 1STOTER
W 45 D 27 cm
Cod. 1STO120
W 120 D 73 H 72 cm
Sofa
Internal frame: poplar plywood 18 mm with elastic belts.
Padding: differentiated - density polyurethane foam.
Feet: painted or chromed aluminium feet.
Upholstery: non removable cover. Possibility of combining different fabrics or fabrics and leathers for the back and the seat.
Base:
Table
Top: MDF top for the glossy lacquered version 12 mm thick. Laminate top 12 mm. Top in fullcolor 12 mm thick. Table base available only painted white T02 or black T07.
Top: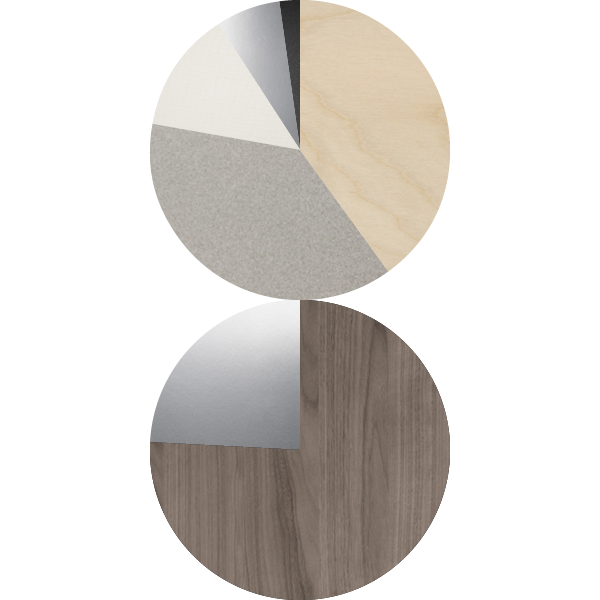 Poplar plywood 40%
Polyurethane foam 38%
Upholstery 13%
Metal 7%
Elastic belts 2%
Tables
Wood top 76%
Metal base 24%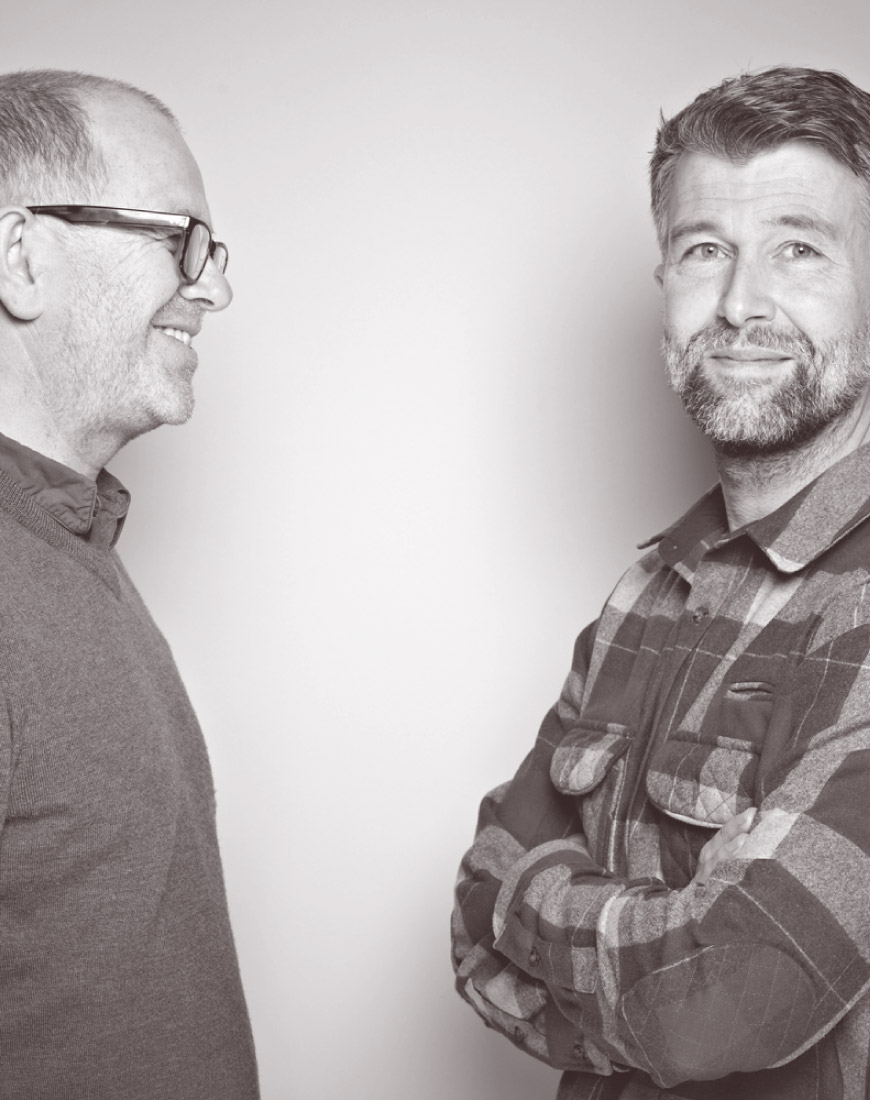 PearsonLloyd
Considéré parmi les principaux protagonistes du design anglais d'aujourd'hui, le studio PearsonLloyd est une structure multidisciplinaire qui travaille dans les domaines les plus variés : du mobilier aux espaces collectifs, au développement des marques. Fondé en 1997 par Luke Pearson et Tom Lloyd, le studio a reçu de nombreux prix en Europe et aux États-Unis. Les deux designers britanniques publient régulièrement des articles dans les plus importantes revues du secteur et sont également « visiting lecturer » à l'École Cantonale d'Art de Lausanne.